With summer now in full swing, McDonald's recently hosted a FREE Family Breakfast this past Saturday on Brown Ave in Manchester to celebrate the most important meal of the day, breakfast. The kids and I along with any guests that walked into McDonald's were treated to a free McDonald's breakfast that included Hotcakes, Muffins, McGriddles, McCafé coffee, and orange juice along with fun family games.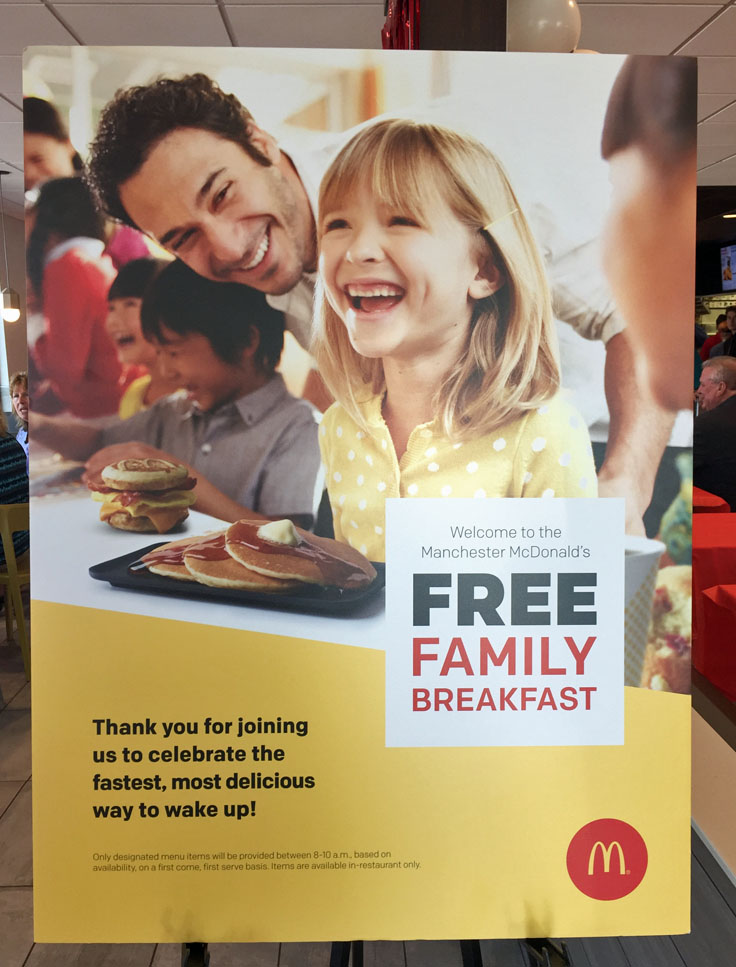 This post is sponsored by McDonald's.
McDonald's Free Family Breakfast:
Breakfast is the most important meal of the day, and also my favorite. I love days when we have breakfast for dinner, not only at home or on-the-go. With McDonald's All Day Breakfast I can grab breakfast items any time of the day. We don't always have time to sit down and eat breakfast as a family during the weekday, but I do look forward to the weekends when all five of us are together. I love sitting down and being surrounded by my family, enjoying some of our favorite foods with the kids laughter and giggles in the background.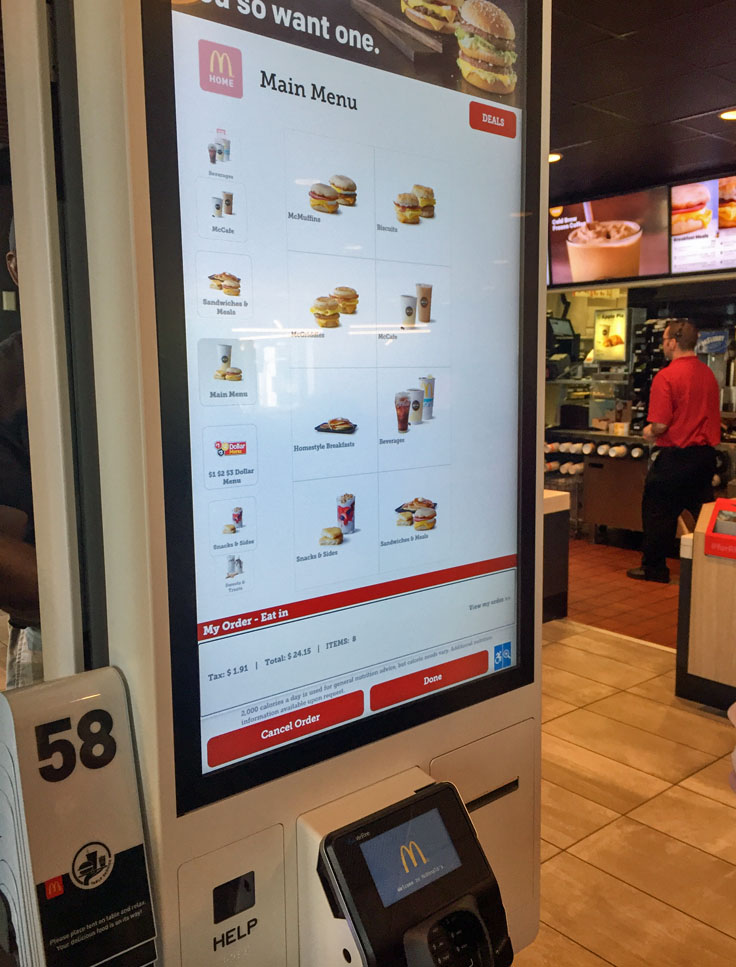 While visiting the Manchester McDonald's, Trevor was able to help me order from the electronic kiosk. This was his first time ordering from the Kiosk, and he was eager to use it a 2nd time during our visit to place a to-go order for his dad before we left. We were able to easily customize our sandwiches, pick our beverages, and see all of the menu options, as well as the prices.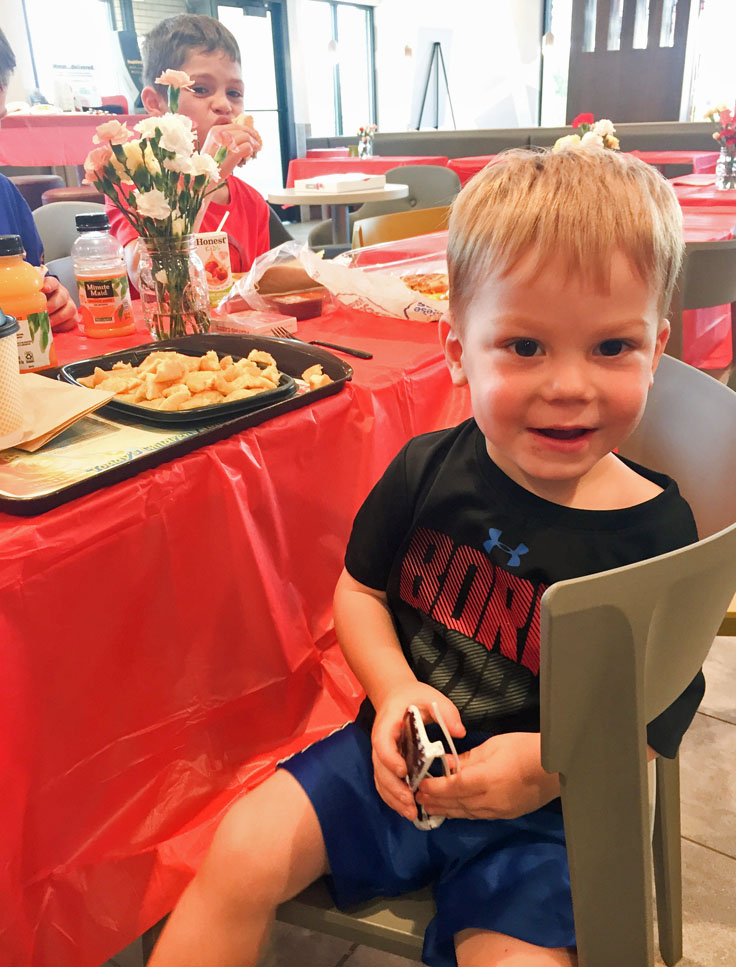 We then took our plastic number that is embedded with a computer chip to put on our table. The chip allows employees to track the order by zones within the restaurant. As a mom of three, I loved the idea of the food being delivered. That extra set of hands carrying the food & drinks to the table can be a big help when traveling with three small children. I was able to find a table, get a highchair and the kids settled. By the time I was getting ready to sit down, our food was delivered.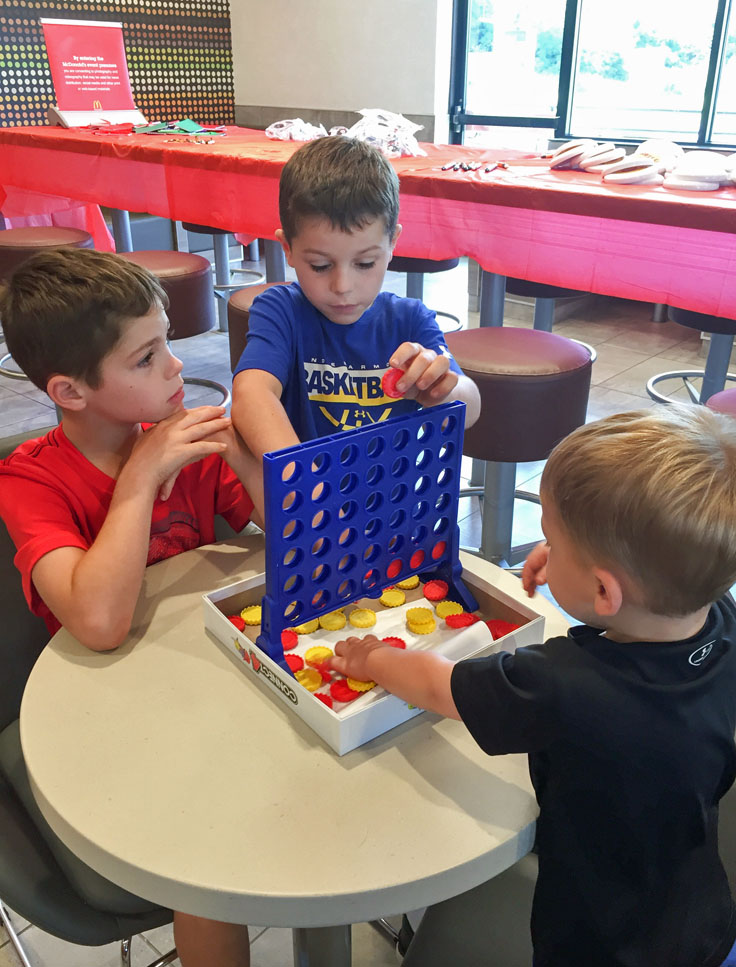 Free family breakfast, goodies to take home (sunglasses, notepads, ect) and a fun morning playing games! What a perfect way to start off the weekend! Thank-you McDonald's Manchester!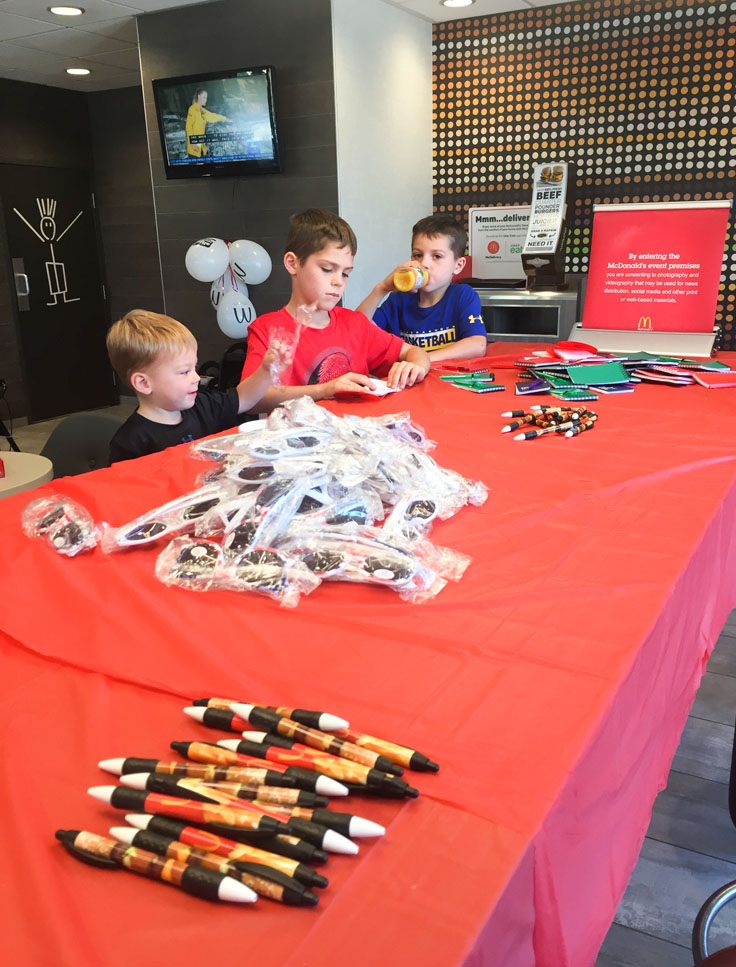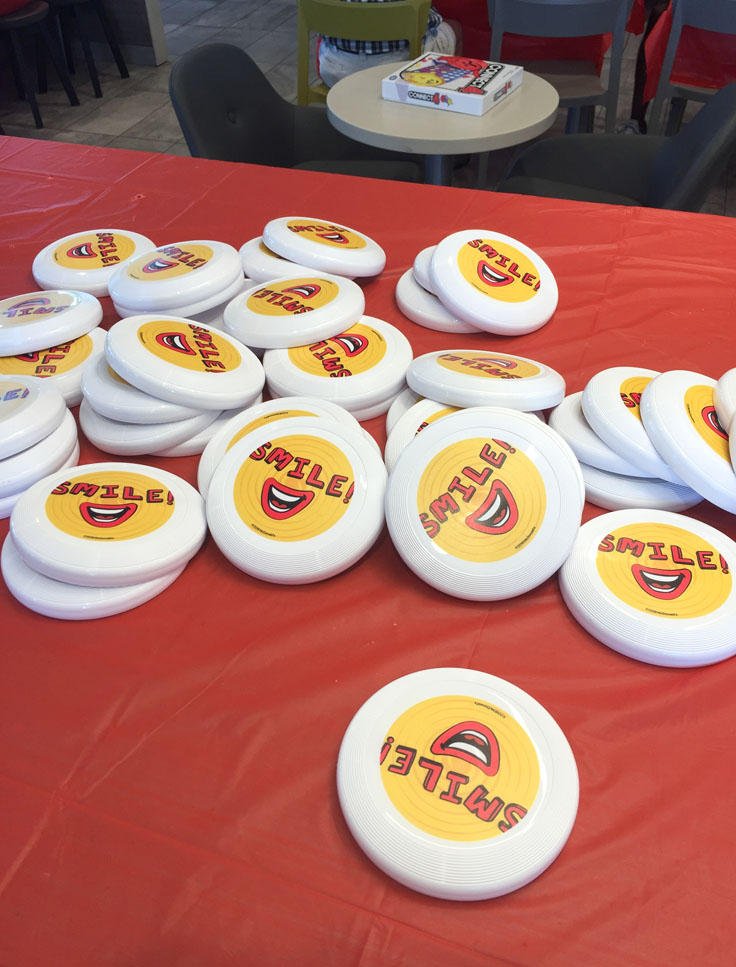 What are some of your favorite breakfast foods?