With two active preschoolers and and being married to an outdoorsman getting stains out of clothing is a weekly occurrence. To help fight stains I used to purchase expensive "stain removers" but I have found that white vinegar is much cheaper and works just as good. For a tougher stain, like grass stains, I make a paste using vinegar and baking soda and rub it in the stain using a sponge or old toothbrush. Once the vinegar has soaked in I immediately place them in the washer.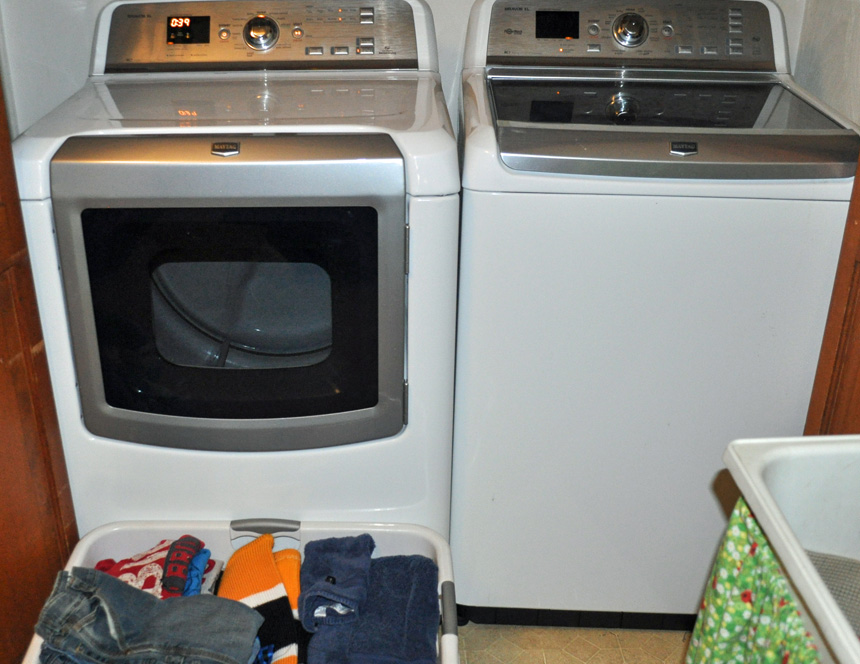 The vinegar and baking soda combined with our new Maytag Bravos XL Washer with PowerSpray Technology has saved a number of outfits, there's nothing like spotting a grass stain on the boys brand new pair of jeans. With the PowerSpray Technology a mixture of water and detergent is sprayed directly onto clothes to instantly start cleaning and removing stains.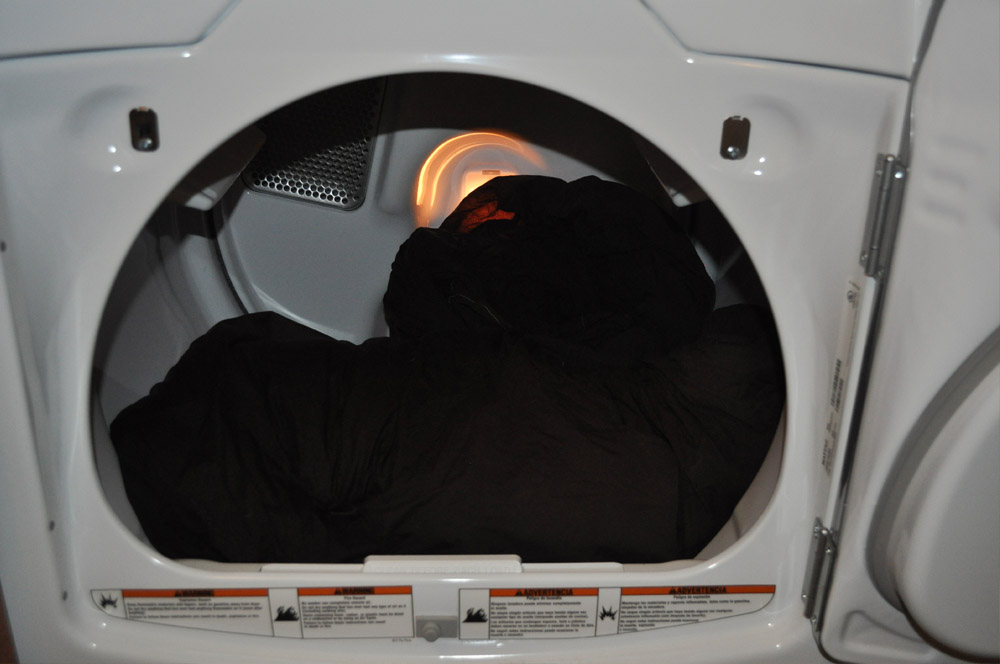 Fits a king size comforter in the washer & dryer.
The Maytag Bravos XL Dryer is just as fabulous as the washer.
As I have mentioned before one of my favorite features is how quickly and evenly I am able to dry a large load of laundry. Going to the laundry mat before we received the Bravos XL pair was not only time consuming in itself but there was nothing worse then getting home and finding out that some clothing was still damp while others were completely dry. The Advanced Moisture Sensing system in the Maytag Bravos XL dryer can detect when your laundry is dried, even in large bulky loads.
Forget clothes in the dryer? Get wrinkles out in as little as 15 minutes…without an iron.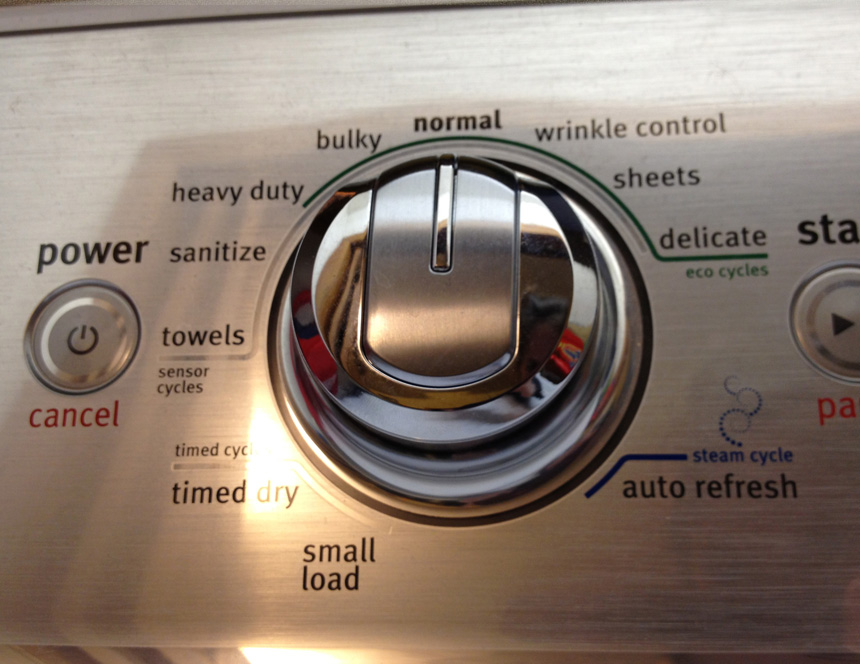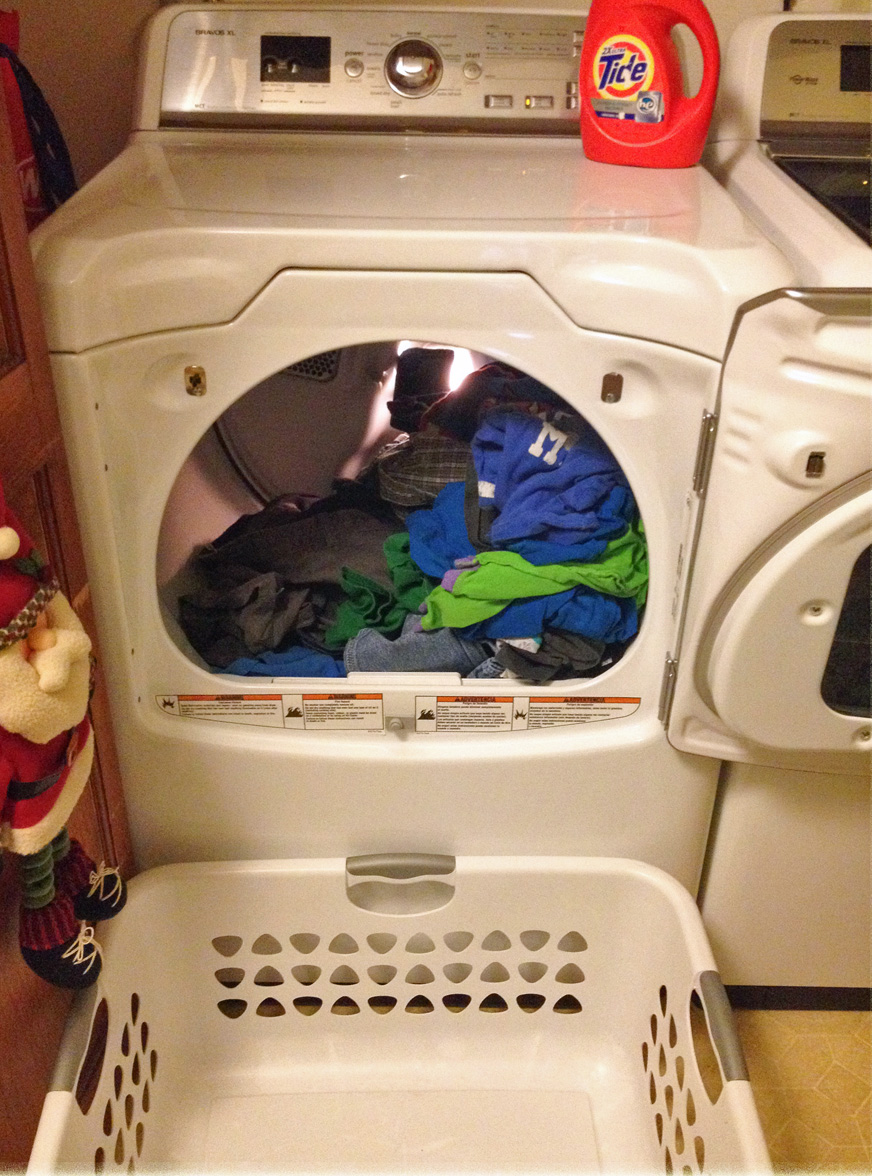 How many times have you accidentally forget your clothes in the dryer? You know the ones that you need for work the next morning that are just sitting there wrinkling? I know I'm not the only one who goes to sleep forgetting my husband's work shirt in the dryer. The Refresh Steam cycle helps to get out wrinkles in as little as 15 minutes. During the Refresh cycle a fine mist is sprayed into the heated dryer drum as it tumbles creating steam to help smooth out your clothing.
How would you love to have your own Maytag Bravos XL Washer & Dryer?! These two appliances sure are amazing! Well, Maytag's Facebook page currently has a sweepstakes going on where you can enter to win a Bravos XL Laundry Pair
Disclosure: I wrote this post participating in an Maytag Moms Dependable Laundry Ambassador program by Mom Central Consulting on behalf of Maytag. I was provided with the Maytag washer and dryer set to facilitate my post.