The 
Step2 Gather and Grille playhouse
is one of my kid's favorite outdoor summer toys, they especially love to "cook" me burgers and hot dogs just like Daddy does on his grill. The kids not only love to pretend to grill but they also love to help me bake in the kitchen too. Whenever they see me pull out my mixer to start baking they always want to put on their aprons and help out. When I spotted the new
Grand Walk-In Kitchen & Grill
from Step2 I knew it would be perfect for the toy room. The Step2 Grand Walk-In Kitchen is triple the size of their previous kitchen and there would be plenty of room for the boys to cook up lunches and dinners, it is also large enough for additional children when they have friends over.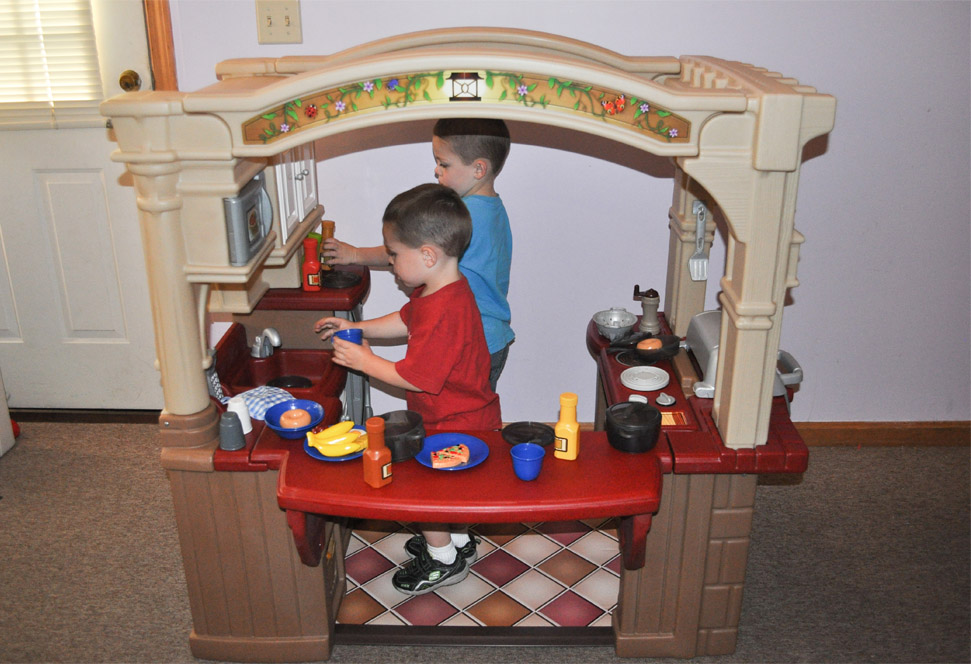 Grand Walk-In Kitchen & Grill Features:
Deluxe kitchen features an attached dining area; encourages multi-child play inside and out
Kitchen has 3 realistic electronic features: grill, stove top, and phone Requires 2 "AA" and 4 "AAA" batteries (not included)
Custom appliances feature a grill and electronic stove top burner
Large sink has realistic swivel faucet with push button
"Stainless steel" refrigerator enhances role play and provides valuable storage of accessories
Includes 103-piece. accessory set.
My husband is always complaining about putting toys together, but as soon as a big box arrives he is always eager to put it together, and usually has all the parts dumped over the floor within minutes.  Within no time he had the Grand Walk-In Kitchen & Grill set up and it was my turn to put on the stickers.
Inspires pretend Play with the microwave, sink, stove, grill, refrigerator, and cabinet space.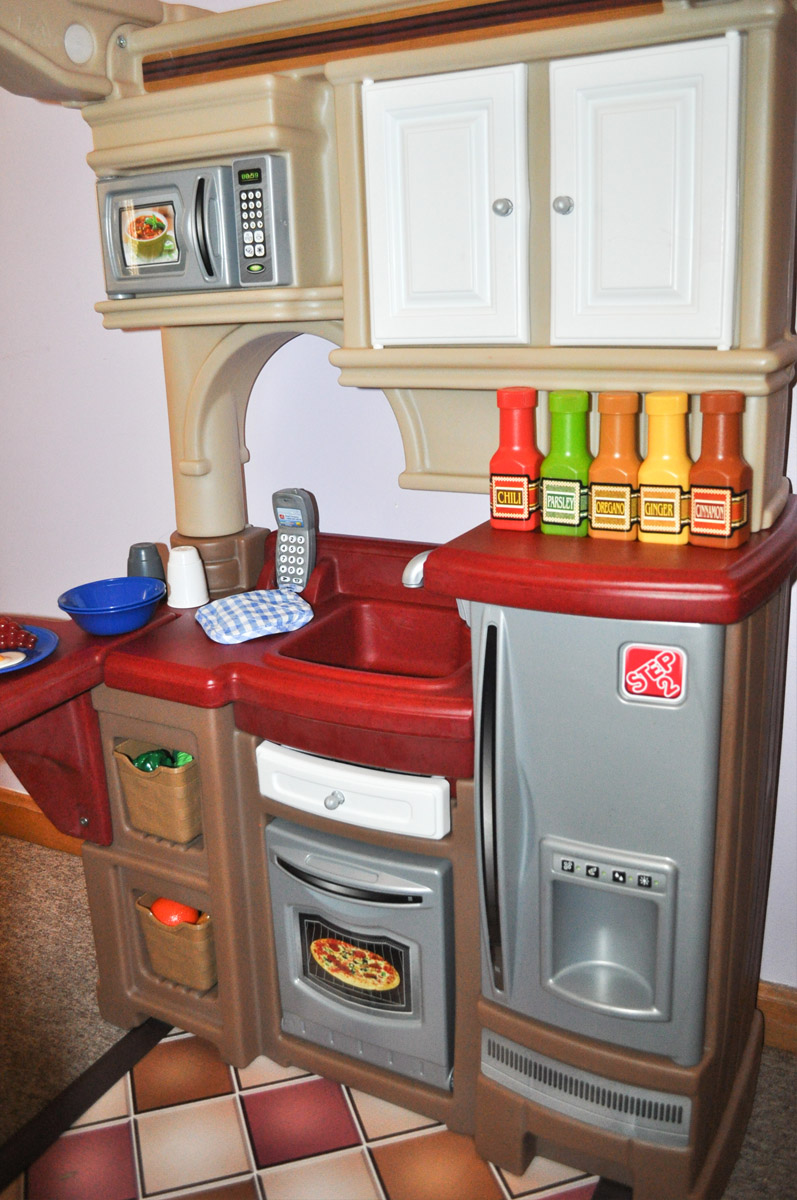 The Grand Walk-In Kitchen comes with all the main features that you have in a kitchen; a microwave, stove, sink, refrigerator, and cabinet space. The added sounds of the grill, stove top, and phone as well as the added pictures all make playtime more realistic. A 103 piece accessory kit comes with the kitchen and includes pots & pans, a place-set for two, spices, as well as various foods including hot dogs, cookies, pizza, fruits and veggies.
The Step2 Grand Walk-In Kitchen is the Ultimate Play Kitchen for Toddlers and Preschoolers.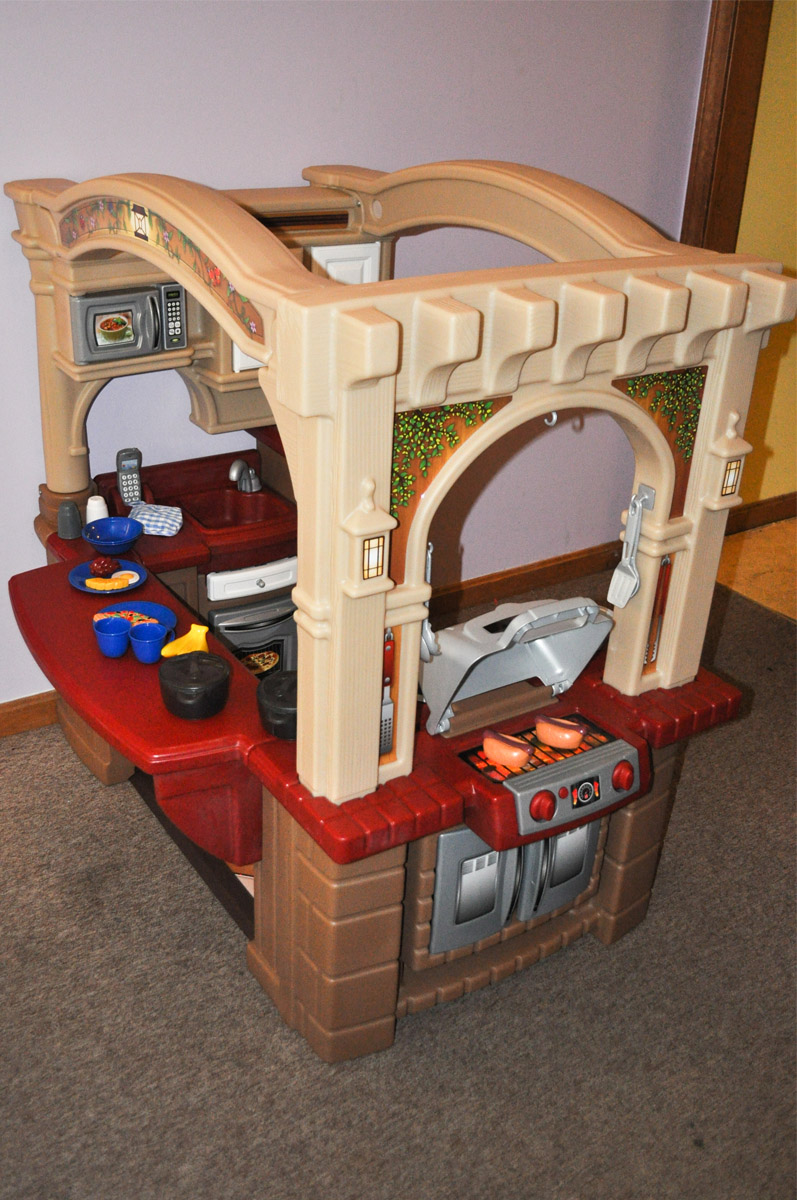 This Step2 Kitchen measures in at 47.00 H 50.75 W 36.38 D and larger then any previous play kitchen that we have owned. We did have to rearrange the play room due to its larger size so I do recommend making sure that it will fit in your house before you purchase. There is plenty of room in The Grand Walk-In Kitchen and Grill for multiple children. The boys (ages 2 & 4) love to play with the kitchen separately, but they also love to play with it together and with friends.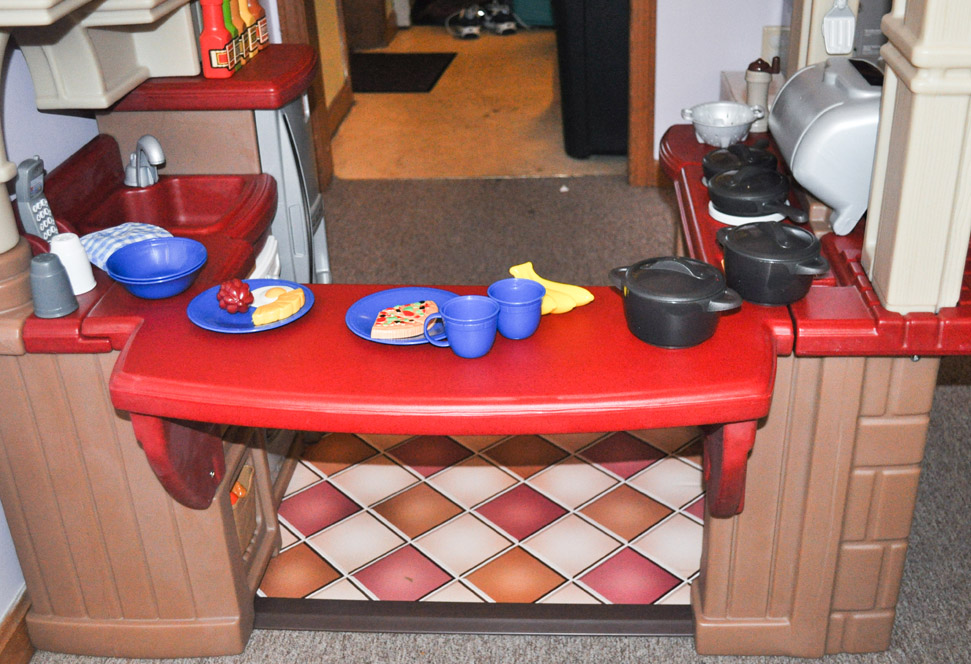 Every morning Trevor loves to make me breakfast, whether it's eggs and bacon or a hot and crisp pizza baked fresh in his oven. It is fun to watch him interact with the play kitchen while putting together breakfasts, lunches, and dinners. He thinks being able to pour mom a cup of coffee is the greatest, he sure knows that Mommy loves coffee, and I often get a fresh cup throughout the day.
Overall, the boys and I love the Step2 Grand Walk-In Kitchen and Grill, although there is one thing I would change about the design. Underneath the stove area there are two shelves that you will see in one of the pictures above, the spices are too tall to fit on the shelf and whatever the boys put on the shelves always seem to fall off. I would of liked to see the cabinet continue from underneath the grill to make more storage space. There are a number of accessories that come with this set and it would be nice to be able to store more of them in the kitchen instead of in other areas of the room.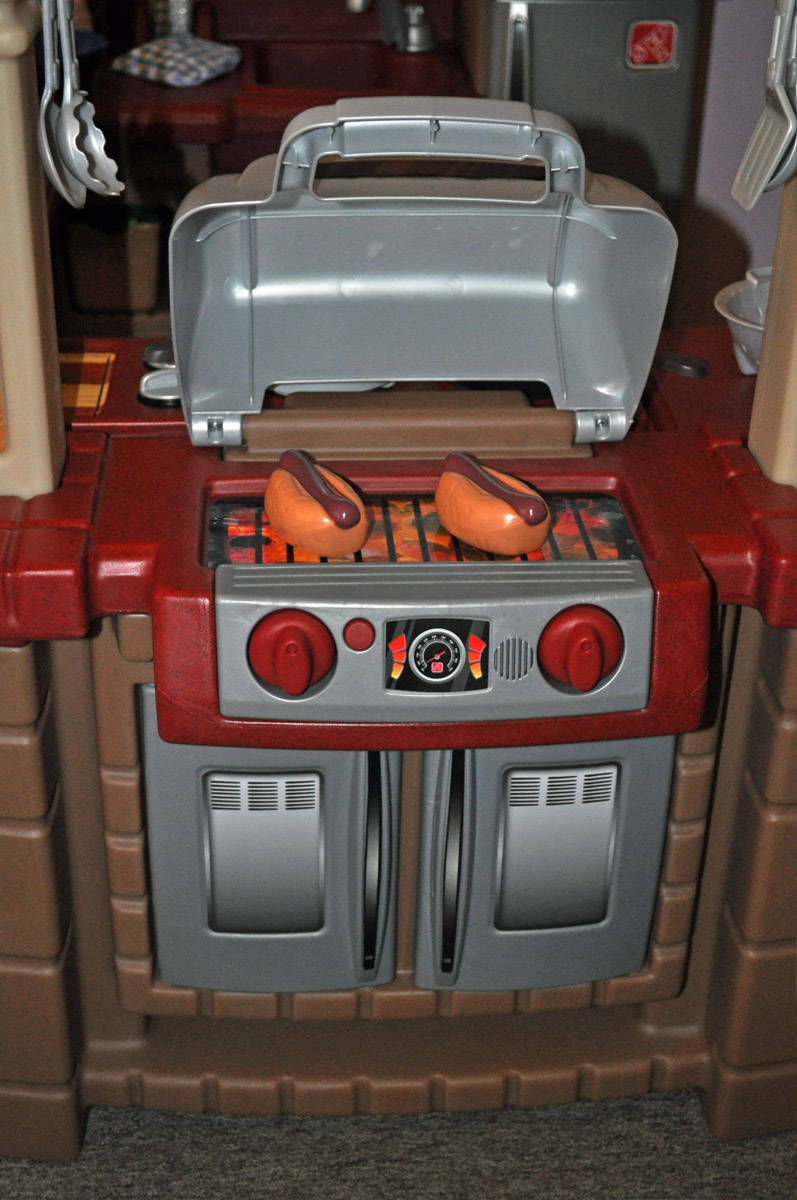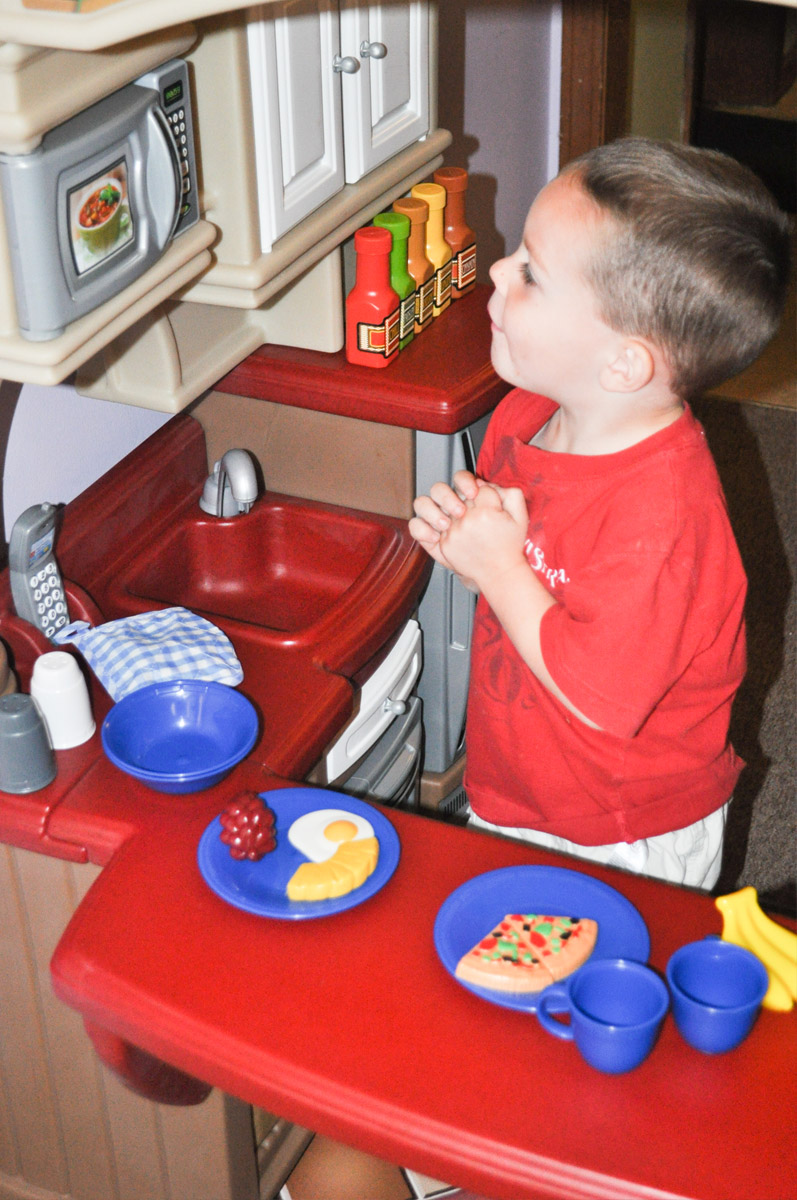 Buy The Step2 Grand Walk-In Kitchen 
You can purchase The Grand Walk-In Kitchen & Grill  at retailers nationwide including Step2.com , Toys R Us, and Amazon.com.
Disclosure:  As a Step2 Test Drive Mom the representing PR or Company provided a product and will be providing the giveaway prize. No compensation was provided. The opinions expressed are my own personal and honest thoughts.