Maytag Bravos XL Washer and Maytag Bravos XL Dryer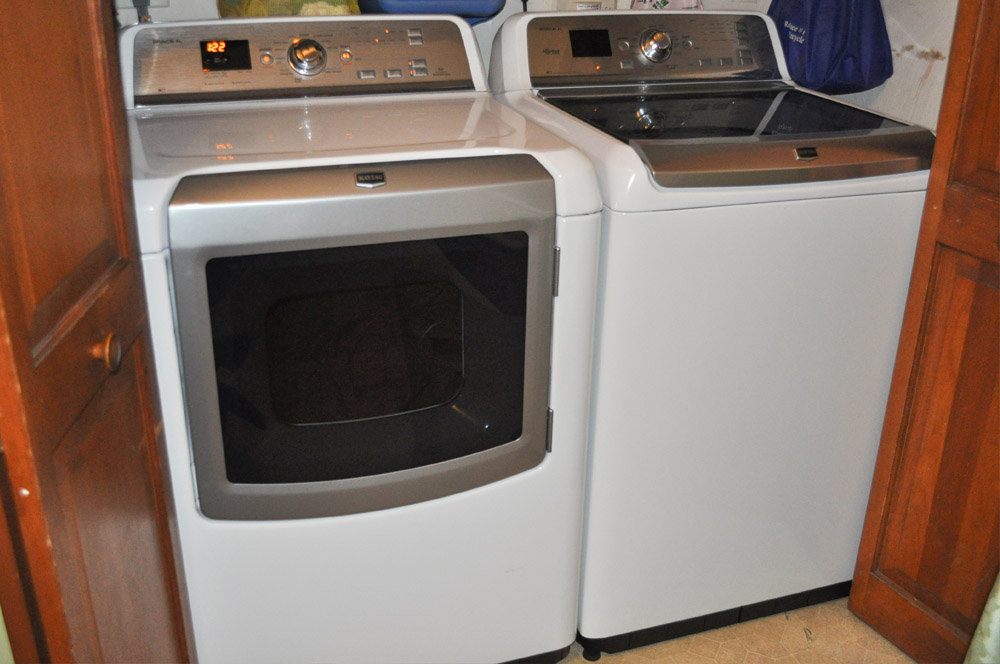 After using the old worn out washer and dryers at the laundry mat for the past few months I was excited to have a dependable Maytag washer and dryer in the comfort of our own home. Maytag has been designing innovative and dependable appliances for the past 100 years. As a busy mom of two little boys, dependability is a must.
Installation was quick and once the washer and dryer was installed I couldn't wait to check out all of the new features. I couldn't believe the size of the washer and dryer, the washer space is huge as well as the dryer and I couldn't wait to wash my first load.
The Maytag Bravos XL Washer has 13 specialty washing cycles.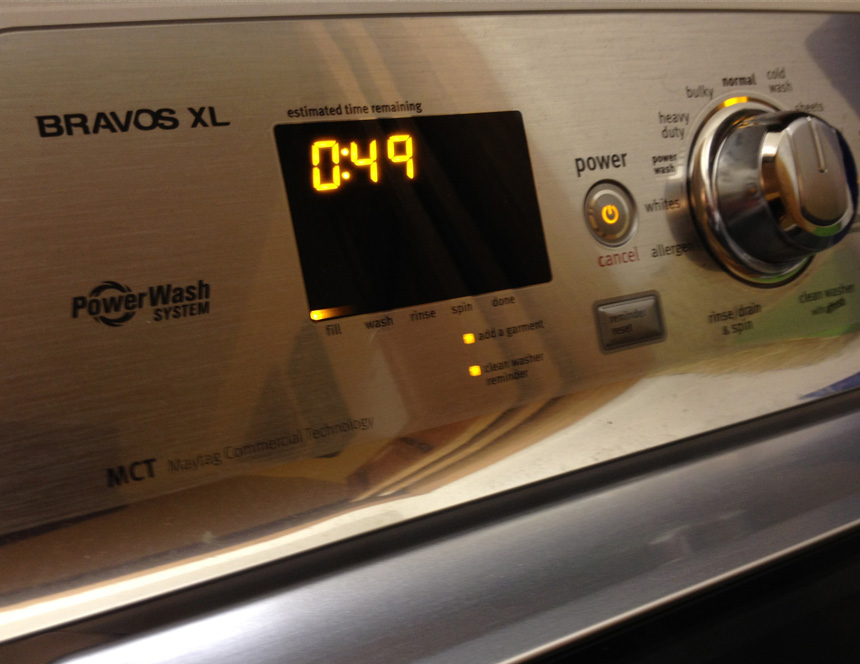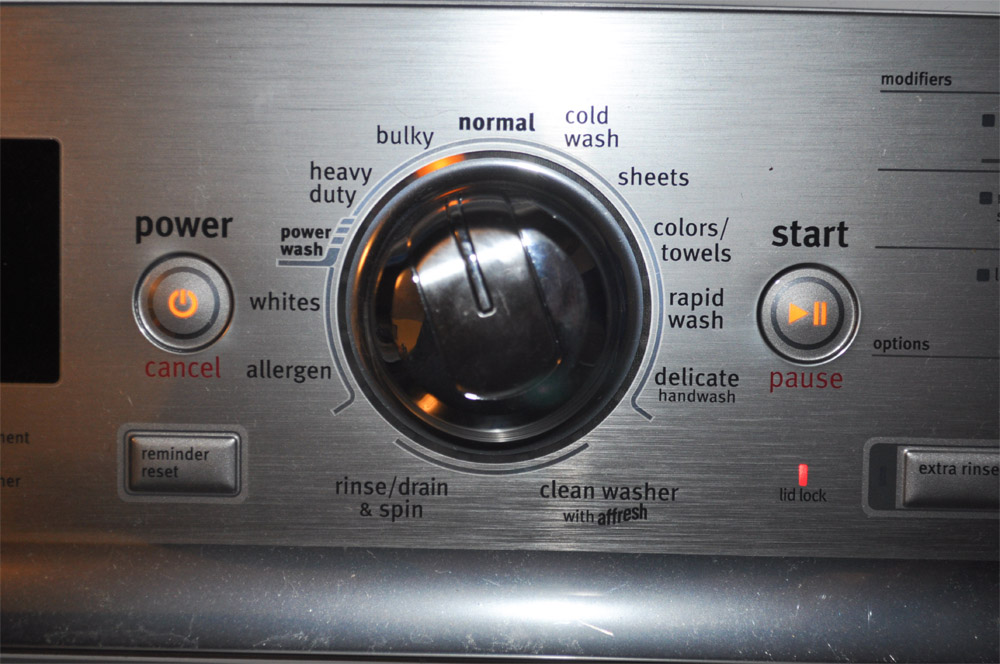 While checking out the panel on both the washer and dryer I noticed how easy it was to read and to select one of the 13 specialty cycles. I loved all of the new options that I had never seen before including the "sheets" and "bulky load". The feature that stuck out the most was the "Allergen Cycle" on the washer.  After suffering from allergies my whole life I know how important it is to have a clean atmosphere for not only me but for my son Jacob who also suffers from allergies. The Allergen Cycle helps to eliminate 95 percent of common household allergens like pet dander and dust mites. Being allergic to dust mites and having 2 dogs (yes I'm allergic to them too) the Allergen Cycle is a great feature.
Fit a king size blanket in the Maytag Bravos XL Dryer.
The dryer? Yes it's amazing too! I still can't get over how big it is. I can throw in so many clothes and always have them come out dry, pretty quickly too. I used to always have to run the dyer cycle twice, not anymore! Being able to wash and dry my king sized blanket is also a huge plus, and the large size lets me cut down on the number of loads I have to wash and dry.
There's so much more to share about this amazing washer & dryer, so stay tuned, over the next couple of months I will be sharing all of the exciting features of the Maytag Bravos XL HE washer and dryer.
Disclosure: I wrote this post participating in an Maytag Moms Dependable Laundry Ambassador program by Mom Central Consulting on behalf of Maytag. I was provided with the Maytag washer and dryer set to facilitate my post.