Disclosure: As part of the 2013 Swim Steps Swim Team, Swimways provided products to help teach our children how to swim.
As the weather gets warmer, and we spend more time in and around the water, I am excited to be a part of the 2013 Swim Steps Swim Team.
I learned to swim at a young age, we spent most of the summers at my grandparents cottage located directly on a lake, so learning to swim was a top priority for my parents since we spent most days just feet from the water. Now that I have a family of my own, we spend most weekends at the same lake house. One of mine and my husbands greatest fears is the kids drowning as we are surrounded by water, both Jacob  & Tyler have loved swimming since they were infants, and Tyler especially has no fear and will jump right in, life-jacket or not. He doesn't understand about drowning and thinks that he can breathe underwater. My husband has never learned how to swim, but now that we have two young children of our own, he has begun swimming practice, and his top priority this summer is to teach the boys how to swim, as well as himself. He hates knowing that if one of the boys fall in the water he'd jump right in, but only struggle himself as he can not swim either.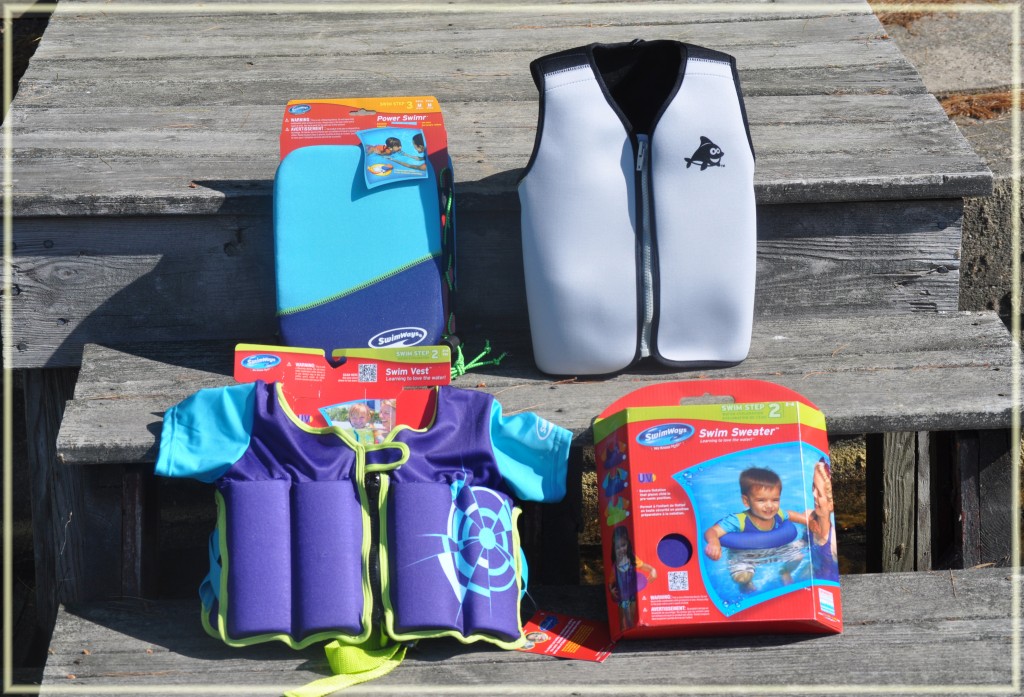 Throughout the next few months Jacob & Tyler will be using the SwimWays' Swim Steps products as I help teach them to swim. 3-year-old Tyler is currently in the Step 2 and received the  Swim Sweater & Swim Vest while 5-year-old Jacob is in Step 3 and received the Power Swimr System & Sea Squirts Swim Assist.
Swimways Swim Steps program:
Swimways, a leading manufacturer of pool toys, games, and floats for over 40 years, has introduced a three stage Swim Steps program that helps parents teach their children the important skill of swimming. Products are available in each of the three Swim Steps stages which help children develop swimming skills and feel more comfortable in the water.
Step 1: Water Introduction:
Swim Step 1 supports young children as they are introduced to the water, helping them stay comfortable and happy.
Product: Baby Spring Float assortment
Step 2: Water Exploration:
Swim Step 2 gives children freedom of motion to develop confidence, supporting them as they learn to balance and paddle, two important pre-swimming skills.
Products: Swim Sweater & Swim Vest
Step 3: Swim Training:
Swim Step 3's graduated support gives parents a swim training system and all the tools kids need to feel empowered in the water.
Products: Power Swimr System & Sea Squirts Swim Assist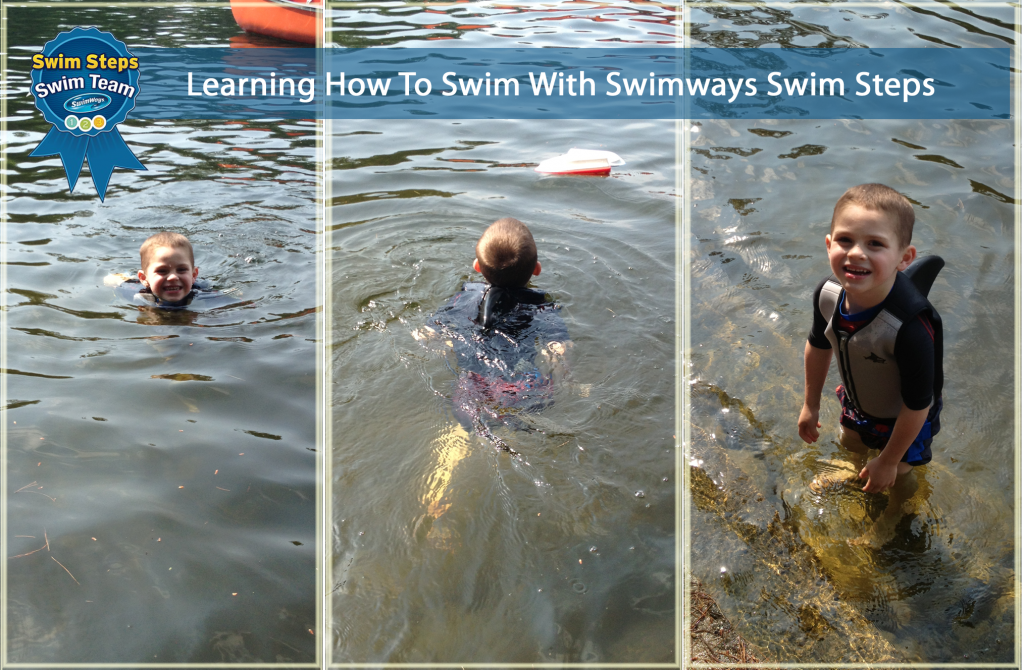 This past week the water was finally warm enough at the lake house for swimming. Both of the boys were quite excited to try out their new Swimways Swim Steps products. Although they were a little hesitant at first because these were not their normal swimmies, they soon became familiar with how they worked and I couldn't get them out of the water.
Stay tuned as I will be sharing our progress with the learning how to swim and the Swimways Swim Steps program.
To learn more about Swimways products and the Swim Steps learn-to-swim program, visit www.Swimways.com and www.TeachMeToSwim.com.