While the beginning of last year started off great with meal planning and meal prepping, it started to fade away as the cold winter set in. The freezing temps combined with awful morning sickness that lasted throughout the day made for a number of take-out for dinners for my husband and kids, as well as simple pb&j sandwiches that I whipped together last minute in the morning. Now that I head into the second trimester, and am starting to feel better, I'm getting back into my routine of prepping the kid's school lunches ahead of time.
It's been at least a couple of weeks since I've spent more than 5 minutes in the grocery store, and while I plan to stop by later today, last night I was left rummaging though the fridge trying to find something to make the kids for lunch today. Trevor spotted the block of cheese and requested cheese and crackers, and with just enough crackers in the pantry, cheese & crackers it was.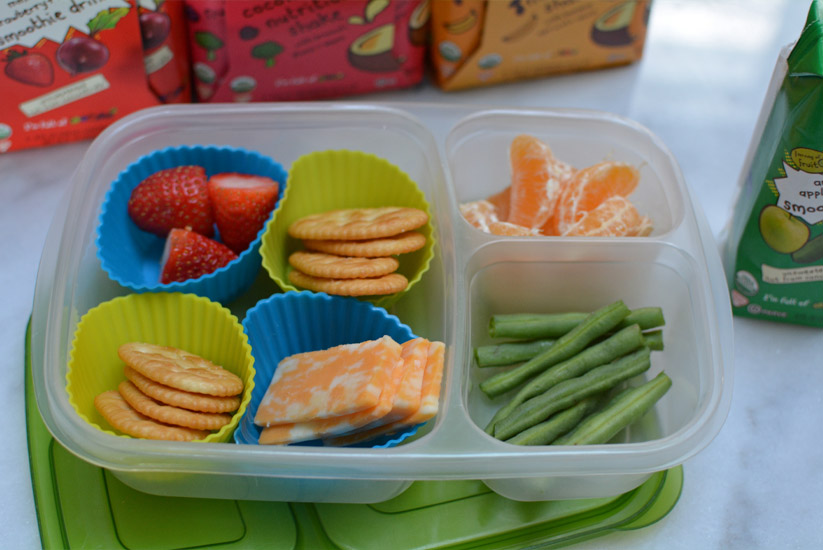 Yes, that is green beans, my kindergartener loves raw string green beans.
The kids are sent to school with one lunchbox drink that they can choose to have either for lunch or for snack along with a water bottle.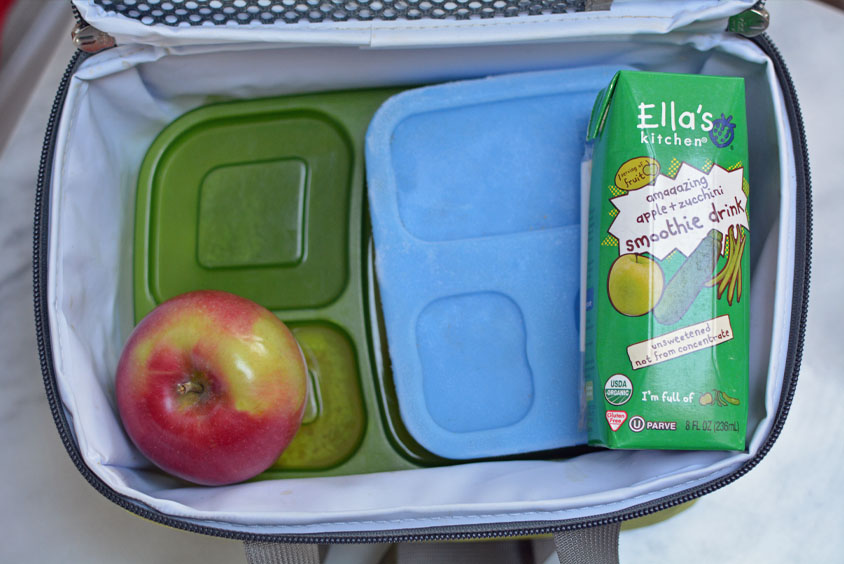 You may be familiar with the fruit and veggie pouches from Ella's Kitchen, my kids loved them in their toddler years, but did you know they now have organic drinks for toddlers, preschoolers, and grade-school children?  I did not, until I was recently sent their Lunchbox Drinks and Nutritional Shakes.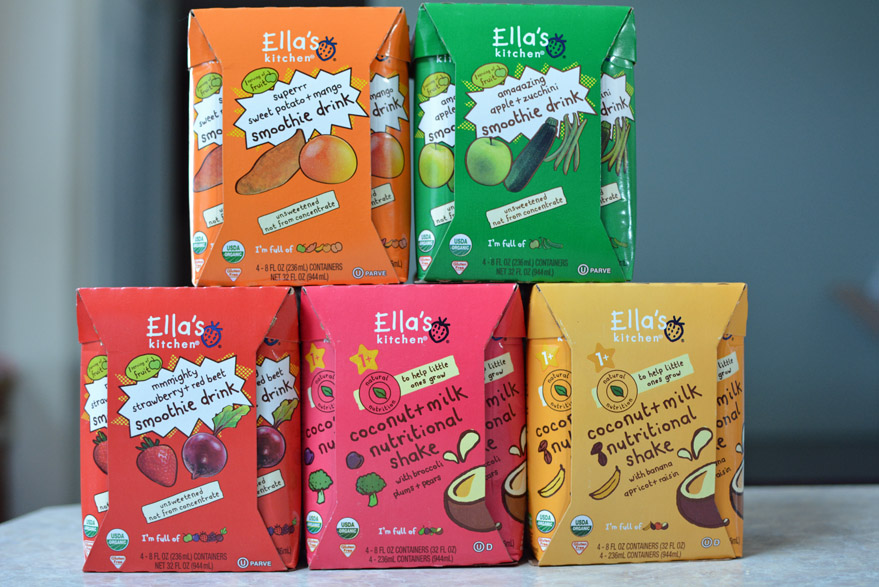 The lunchbox smoothie drinks are available in 3 different flavors and provide 1 full serving of fruit in every 8 oz container. The drinks are unsweetened + unsalted and are never made with artificial colors, flavors, sweeteners, preservatives or concentrates.
Although I wouldn't call my children picky eaters, I wasn't quite sure how my children would take to the fruit/veggie drinks as the flavor combinations were not close to anything they have had before. Jonathan took me by surprise, as he enjoyed every single flavor with the amaaazing apple + zucchini smoothie drink and coconut + milk nutritional shake with banana apricot + raisin being his favorite. He prefers them cold, so I make sure to pack an ice pack in his lunchbox, and keep a few in the fridge for after school.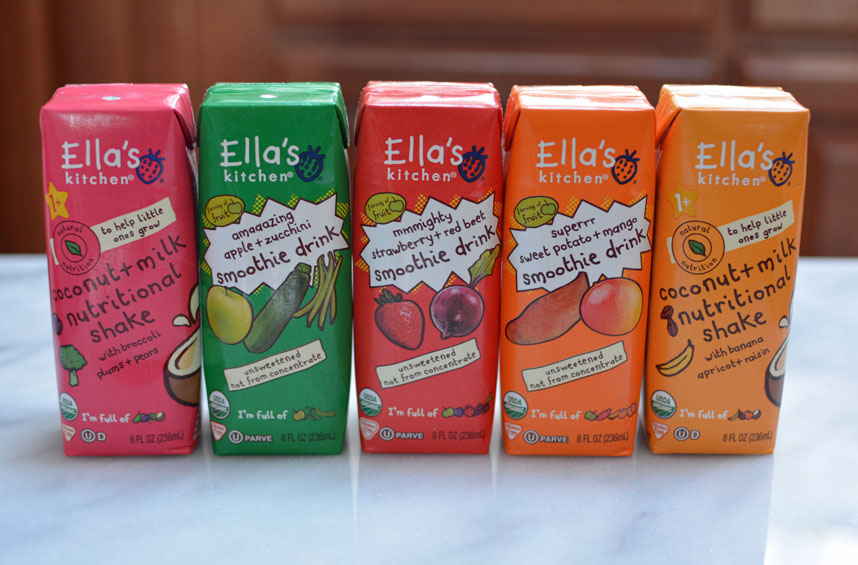 Lunchbox Drinks:
superrr sweet potato + mango smoothie drink
mmmighty strawberry + red beet smoothie drink
amaaazing apple + zucchini smoothie drink
Nutritional Shakes:
coconut + milk nutritional shake with banana apricot + raisin
coconut + milk nutritional shake with broccoli plums + pears

Ella's Kitchen is available to buy in a number of stores including Target. Locate your nearest store.
What are some of your children's favorite fruits & veggies?