I can't contain my excitement! Last night I found out I was selected along with 24 other Bloggers to be a Maytag Washer & Dryer Test Drive Mom!! I have been waiting for the last couple of weeks, hoping to be selected, I couldn't believe it when I saw the Congratulations email! Receiving a brand new washer and dryer seemed too good to be true! I still can't believe it. I couldn't wait to share the great news with my husband. Maybe he'll get jealous of MY new washer and dryer and want to help out and do laundry! A girl can hope can't she?! 🙂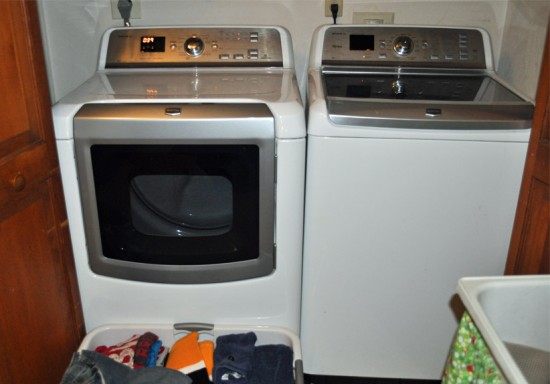 Within the next few weeks I will be receiving a Maytag Bravos XL high-efficiency top-load washer and dryer, don't they just look amazing!
With two little boys who love to make messes and get dirty and a husband who seems to always be changing his clothes it seems like I am always doing laundry.  I admit, I'm not a fan of doing laundry but I seem to have a new found love for it. I have never been so excited to wash clothes AND in the comfort of my own home, I will not miss those endless trips to the laundry mat!
While reading about the features of the Bravos XL Washer I was excited to see that it has an allergen removal cycle.  I have suffered from allergies all of my life, and my 4 year old son has bad allergies too especially during the spring and summer.  The allergen removal cycle helps to eliminate 95 percent of common household allergens.
So stay tuned, over the next four months I will be sharing all the features and an in depth look at my new Maytag Bravos XL high-efficiency top-load washer and dryer!
Disclosure: I wrote this post participating in an Maytag Moms Dependable Laundry Ambassador program by Mom Central Consulting on behalf of Maytag. I was provided with the Maytag washer and dryer set to facilitate my post.