As a Generation Graco Ambassador, products have been provided.
Growing up in New England, I have always enjoyed visiting the attractions in the White Mountains. While we never vacationed during the winter and were not a skiing family, there was always plenty to do in the summer months, from shopping at the outlets, to dining, and visiting the local theme parks.
Now that I have children of my own, we love to travel and explore New England. When traveling with young children, strollers, car seats, and play yards are a necessity, which is why I'm excited to announce that I am a Generation Graco Ambassador this year! Throughout the year I'll be sharing information on promotions as well as new products, like Trevor's new Graco 4Ever™ All-in-1 Car Seat that we used to travel to Storyland this past week.

Go With Graco Sweepstakes – Win a family trip!
The folks over at Graco know the importance of family trips and creating lasting memories, and they want to send one lucky family on a trip to the US destination of their choosing. Five runners up will win Graco travel product of their choice!
Enter the #GoWithGraco sweepstakes
Visit www.gracobaby.com/gowithgraco to fill out the online entry form and read the official rules
Follow @Graco on Pinterest
Pin or re-pin a photo of a place you'd like to visit along with #GoWithGraco and #Sweepstakes
When it comes to family fun in New Hampshire, here are our top three family attractions to visit.
Santa's Village: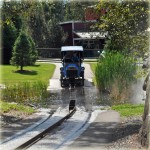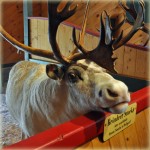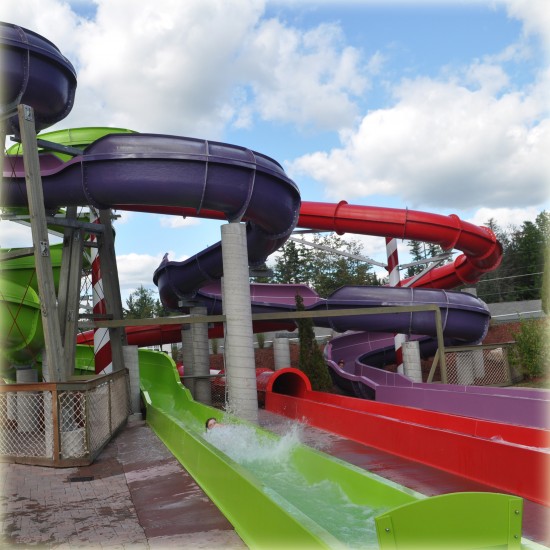 Located in Jefferson New Hampshire, Santa's Village has been a well known family friendly attraction in New Hampshire for many years, in fact I visited many years ago as a child. At Santa's Village, children will enjoy spending their day with Santa and his reindeer, exciting rides, a light show, and exploring the park to try and find all of the letters, A-Z, to graduate from Elf University. You'll want to make sure to bring a swim suit to cool down in HoHoH2O water park and JOYride water slides. There are lockers located near the swim area to store your belongings, then sit back, relax and recharge in a lounge chair while the children enjoy the water features. Outside food is allowed, so we often pack a cooler and leave it in the bottom of the stroller.
Storyland: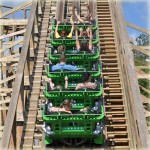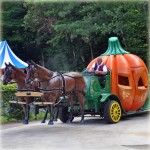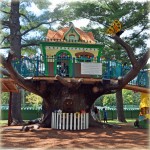 Storyland is located in Glen, New Hampshire, and has also become a must-visit attraction for many generations, including mine. I first visited years ago while in elementary school, and have been visiting for the past three summers with my own children. The theme park is filled with shows, games, rides, and  fairy tale themed attractions including Mother Goose, Cinderella, The Woman in the Shoe, Baa Baa Black Sheep and  the Three Little Pigs. The Antique Cars & Bamboo Chutes have been a favorite for many families throughout the years. No matter what time of day we visit, there is always a line for the Antique Cars, but it's one ride that we never miss. On hotter days, there are a few water rides to help cool down including Dr. Geyser's Remarkable Raft Ride and Pharaoh's Reign. Like Santa's Village, outside food is allowed, and there is also an area near the entrance to store coolers.
Clark's Trading Post:
Last year was our first time at Clark's Trading Post, and we plan to visit again this fall. Clark's Trading Post has been a family theme park since 1928 and is well known for their Bear Show. In addition to watching the bears shoot hoops, and walk on two legs, children will enjoy taking  a steam train ride on The White Mountain Central where they will come face to face with the Wolfman. If you're 48" or taller take a 3 minute ride on a Segway i2, or if you're feeling adventurous take the 45 minutes Segway Safari guided tour into Wolfman's Territory on an off-road Segway X2. Hop on board the Water Blaster Boats – just beware, you may end up SOAKED! Reach the top of the Climbing Tower, visit the Museums, and take a memorable picture in Kilburn's Photo Parlor. New this year – the Anaconda Escape – a water raft ride with over 300 feet of twists, turns & drops. Outside food/coolers are allowed.
If you had the choice, which U.S. attraction would you choose to visit?
Don't forget to enter to win a family trip or Graco gear!