The ChapStick® product, information and gift have been provided by Pfizer Consumer Healthcare.
Just when we started to get used to the "back-to-school" routine, the sports season has started and life is more hectic than ever. Mornings and early afternoons are the busiest with 2 elementary school kids who both play soccer and hockey and a newborn. It wouldn't be so bad if the boys were on the same team, but they have just a big enough age gap that they will always be on two separate teams (lucky me!) , which means 4 afternoons a week at the soccer field and 2-3 at the hockey rink.
To help with the before school rush, one of their daily tasks before bedtime is to make sure their backpacks are packed the night before, minus their lunch boxes and water bottle. That way there is no getting to the bus stop and hearing, "I forgot  my homework", "I forgot my book…can I please run home mom?"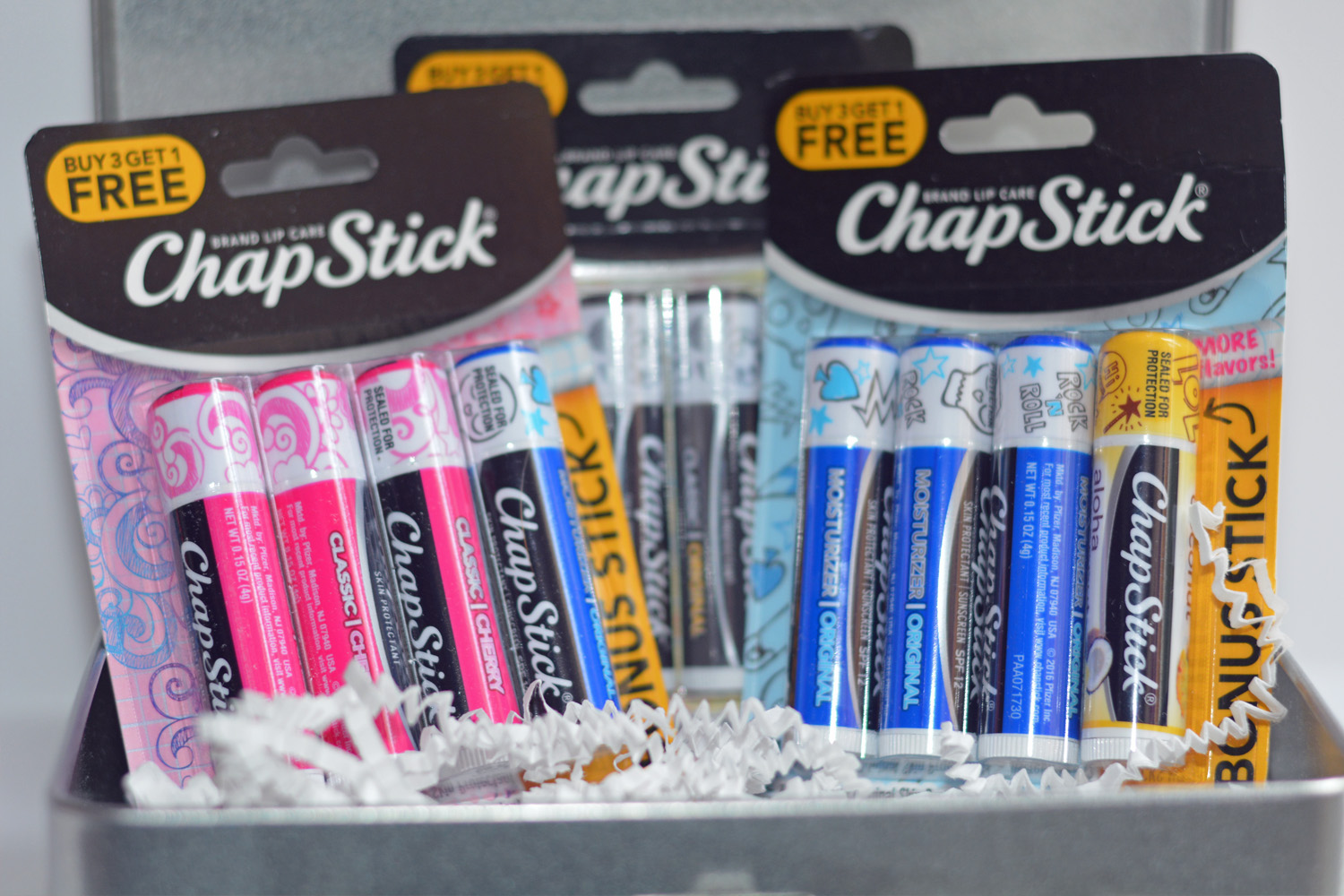 On a typical school day you can find folders, book, a water bottle and lunchbox in their backpacks, and now that fall is upon us, it's great to keep ChapStick® in the side pocket. Living in New England, the fall can be just as cold as winter, just yesterday we woke up to frost on the ground and the outside temps 30 degrees. Along with the cold weather comes dry, cracked lips. While I always have ChapStick® in my diaper bag, and my husband always has one in his pock, he's obsessed all year round, I never thought to leave one in their school bags.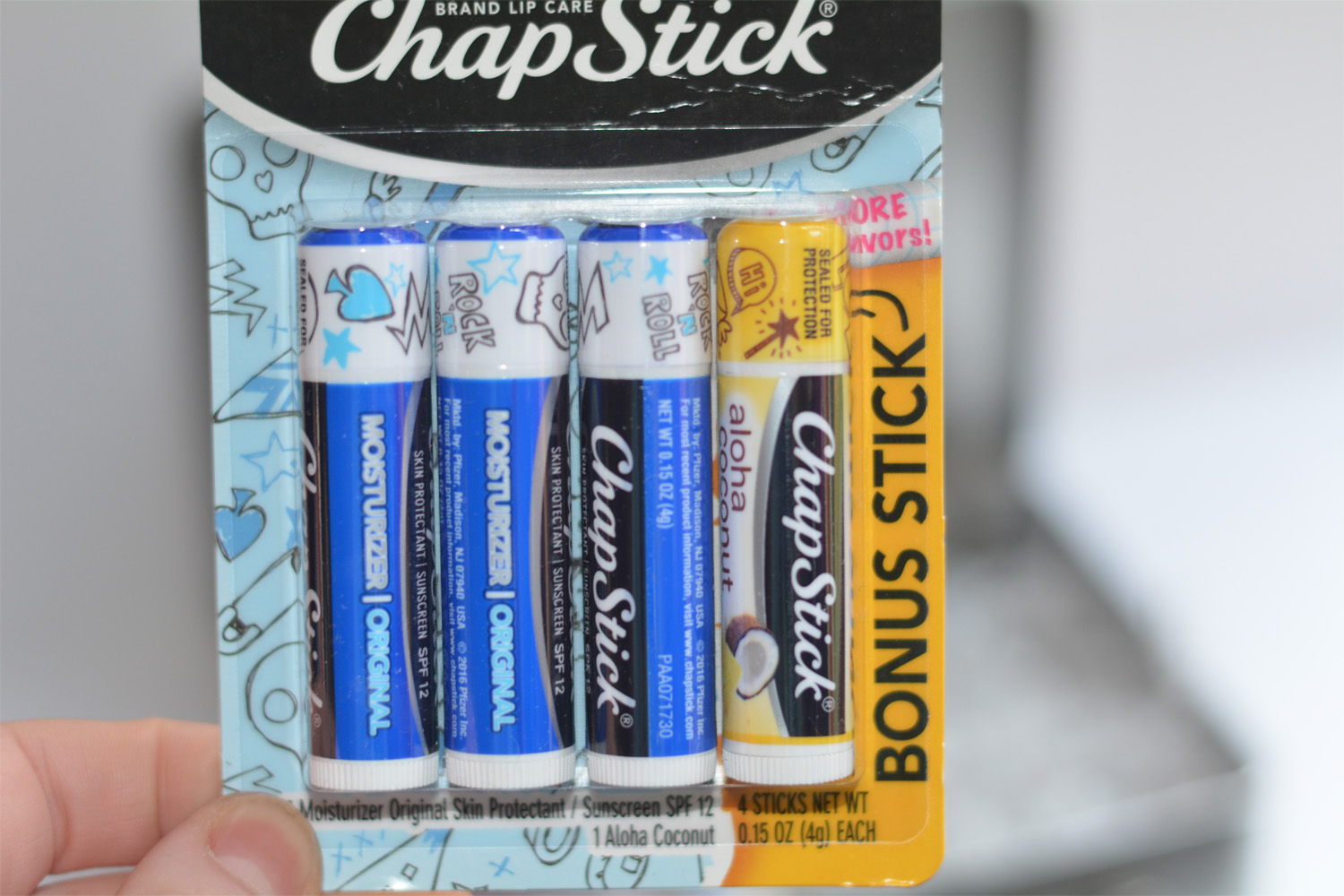 Backpack Must-Haves:
Folder
Books
Lunchbox
Waterbottle
Key to the house
Tissues
ChapStick®
ChapStick® is a skincare staple that helps keep lips smooth and silky for the school year and is perfect for students, teachers and parents alike. Next time you head to the store, pick up ChapStick®, America's favorite lip balm!
ChapStick® can also be purchased on Chapstick®'s new online store!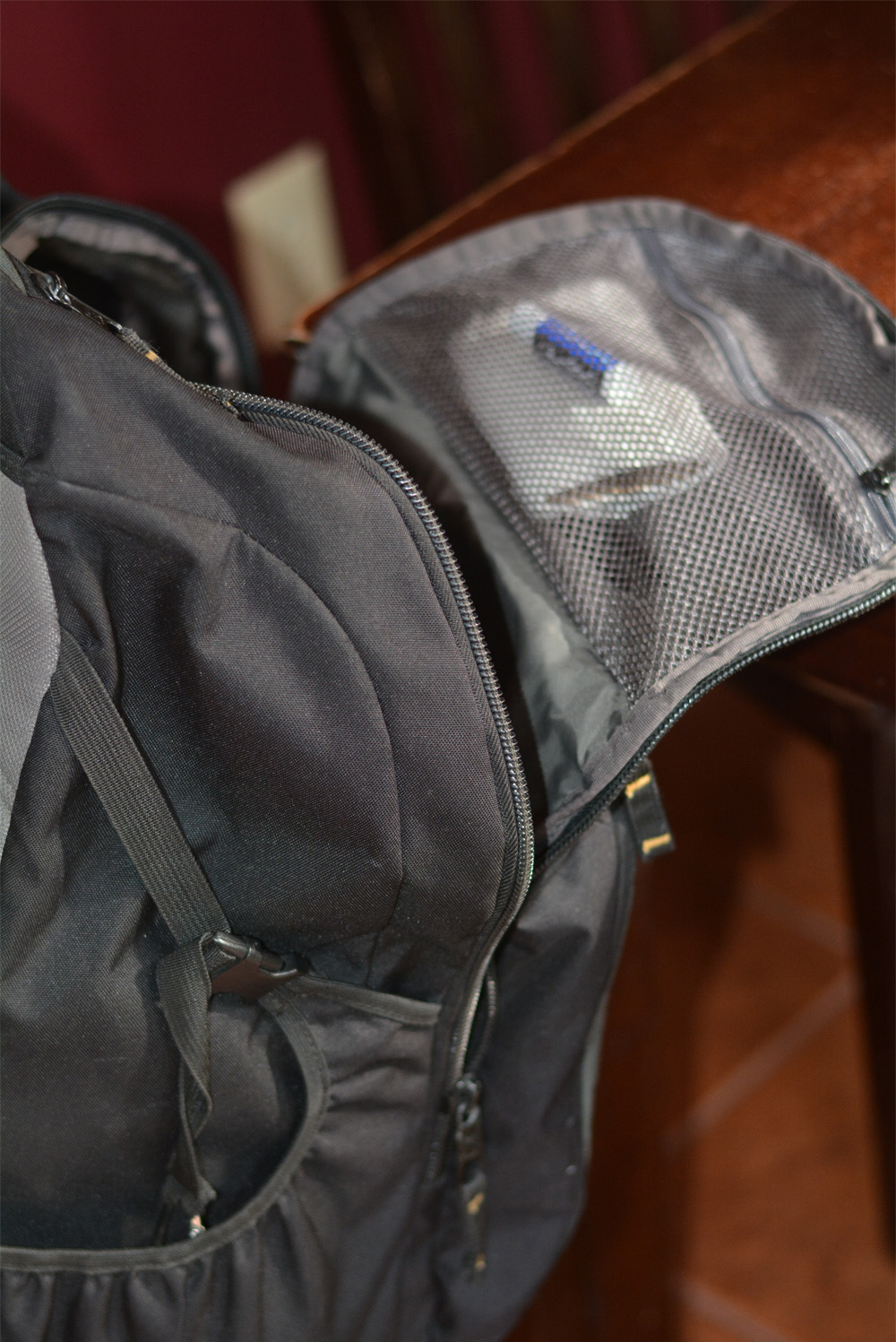 Product,  information and giveaway prize provided by client. All opinions are my own personal and honest thoughts.  By entering this giveaway you agree to the Giveaway Rules. This giveaway will end on October 1, 2016 at 11:59pm EST. The winner will be chosen via Rafflecopter. The winner will have 24 hours to respond or a new winner will be selected. You must be 18 years or older. Open to U.S. residents only.