Celebrate in style with these easy Halloween foods that will be the hit of your party.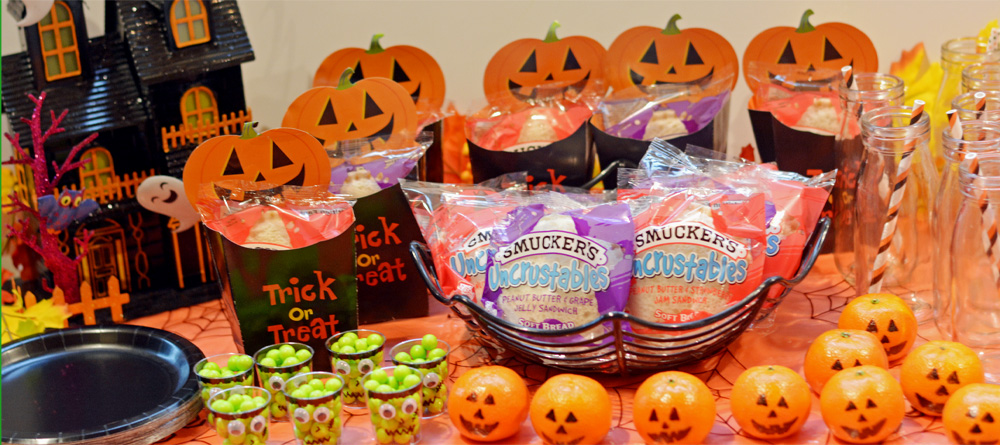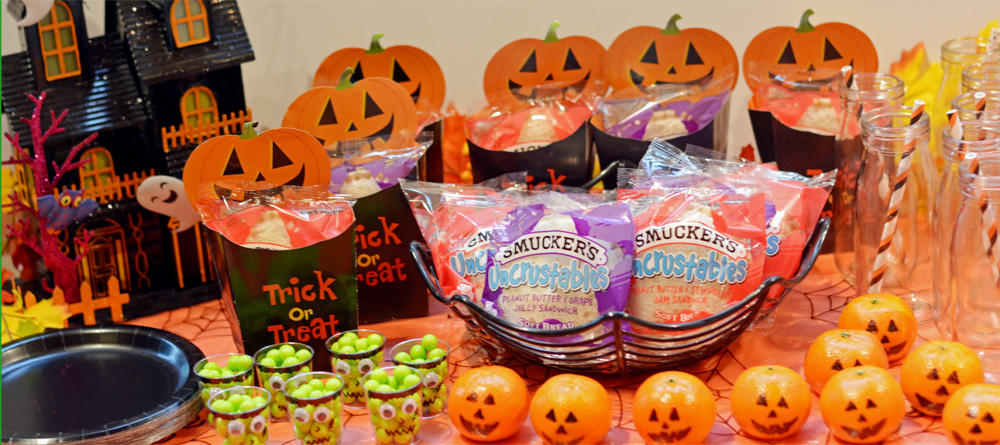 Thank-you Smucker's Uncrustables for sponsoring today's post.
As we near the end of October, you've probably started to get invites to Halloween parties; school parties, work parties, friend parties…you may also be hosting your own. Every year I look forward to making goodies to send in for the elementary school Halloween party, and also treats for the kids to enjoy with their friends at home. Some days I have hours to spend on making decorations and Halloween inspired foods, while other times I need quick and easy solutions.
Below are a three easy Halloween foods that will be the hit of your party.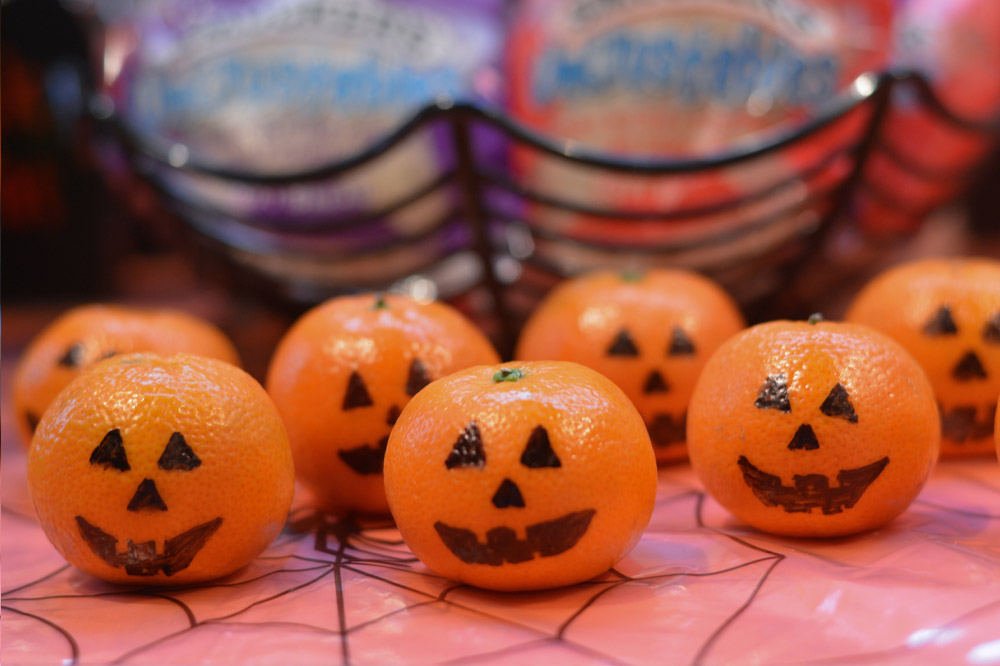 Clementines are always a favorite with the kids and they're healthy too. You can make these cute little jack-o-lantern pumpkins in just a few minutes using a sharpie to draw eyes, a nose, and mouth.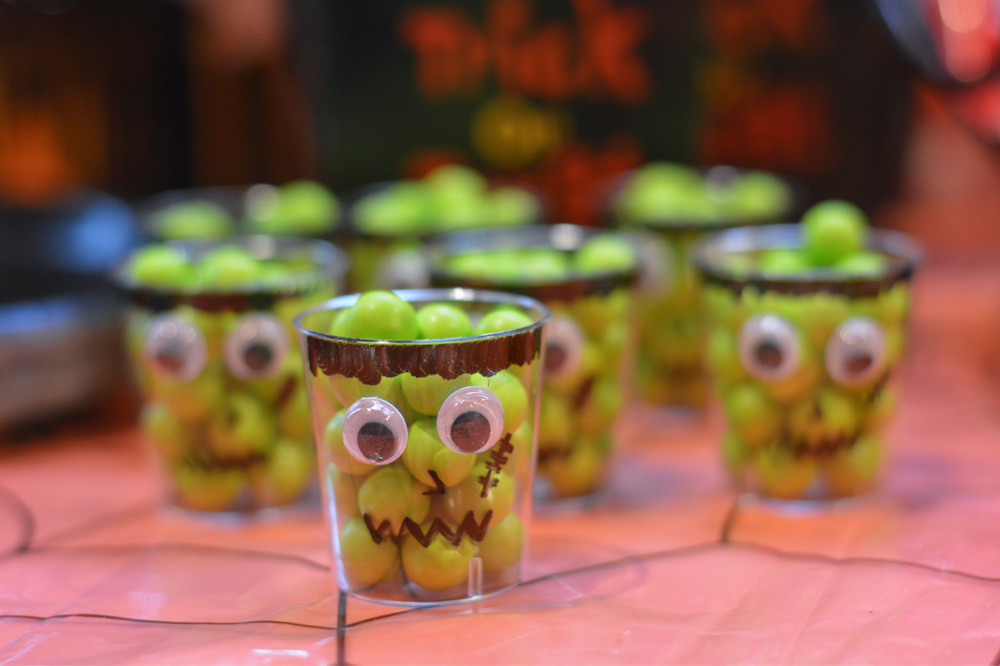 Add a little spookiness to your Halloween party with these Frankenstein cups. All you need is small plastic cups, craft eyes, glue stick, a black sharpie and green foods (candies, grapes,  green beans, jell-o).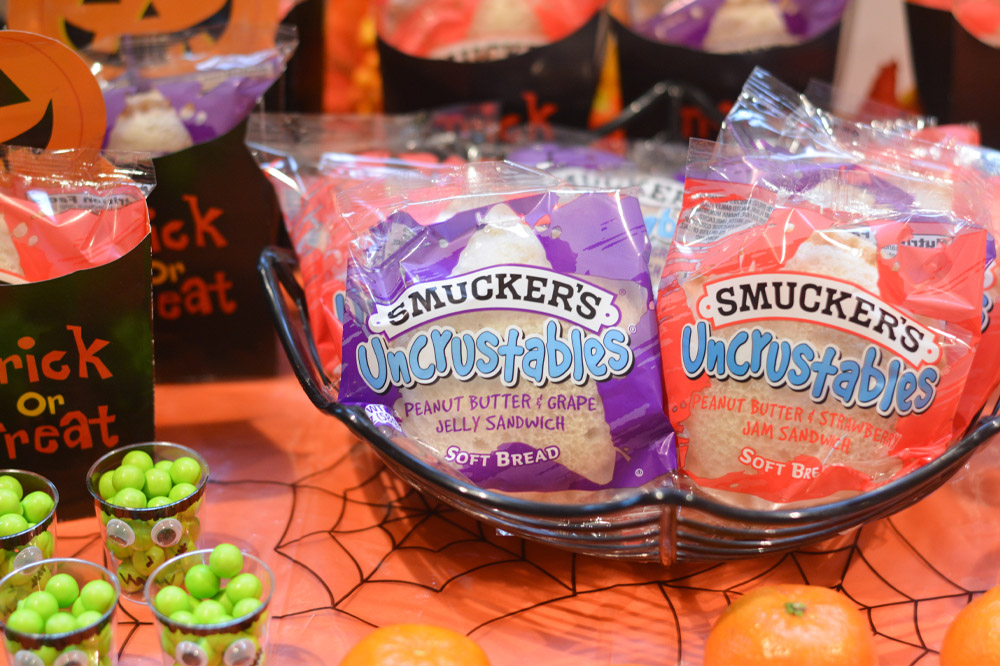 Uncrustables – Trevor's go-to school lunch, are an easy and convenient way to serve pb&j sandwiches. Kids can choose their own flavor and grab & go, there is no dirty utensils, and you don't even need a plate. Less mess to clean up = happy host. Just make sure to take them out of the freezer ahead of time so they'll be defrosted once the kids arrive. If you're feeling a little bit crafty you can cut out Halloween printables or put them in Halloween treat bags.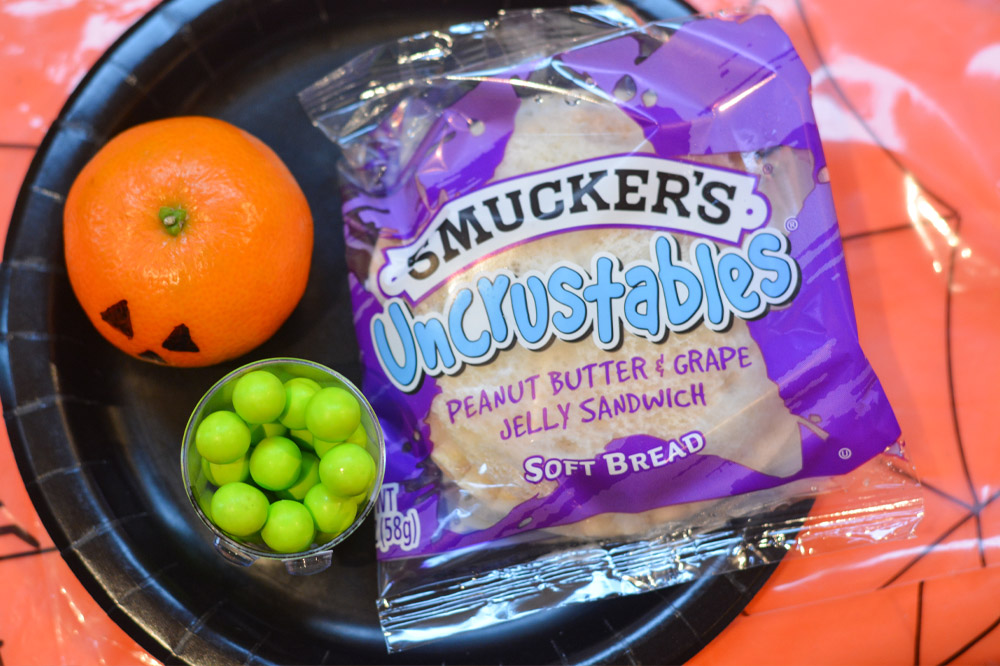 Do you have any Halloween parties planned?