Samples received. All opinions are my own personal and honest thoughts
While August and September are pretty quiet for birthdays in our family, they may not be so quiet for others. It's a busy time of the year especially with vacations, school starting up, and Labor day weekend where many families go out of town. Even if you are out of town it's still easy to make a birthday child or loved one feel special while on the go.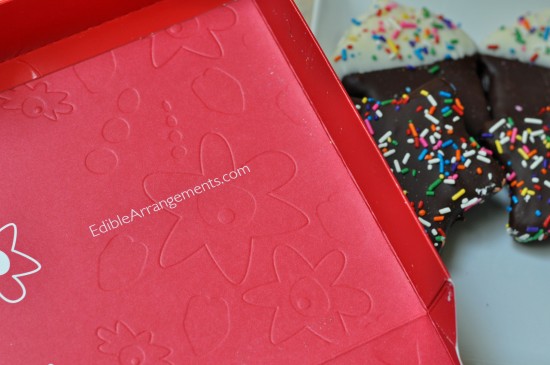 Tips for making birthdays special while traveling:
Fit the celebration to the destination: Visiting the beach? Pack beach-themed party goods and decorate the hotel room, and order a cake at local bakery.
You've got mail! Traveling to a relatives or friends house? Everyone loves receiving mail, especially children. Mail cards in advance to your destination and encourage friends and family to do the same.
Shopping spree: While most people enjoy receiving gifts, who doesn't enjoy a shopping spree? Save the gifts, and bring the birthday child/relative/friend on a small shopping spree at your destination.
Create a photo book : With today's technology, it's easy for anyone to create a photobook, especially at stores including CVS and Walmart. Most places can have them printed quickly and you may even be able to pick it up while on your trip.
Special delivery Nothing says birthday like chocolate covered fruit! Order from Edible Arrangement and have it delivered right to your hotel or resort. Edible Arrangements can deliver just about anywhere, even if you're on vacation!

p.s. the Confetti Cupcake & Star Pineapple Box is quite delicious if I must say so myself and can be shipped, even if you are not local to an Edible Arrangement.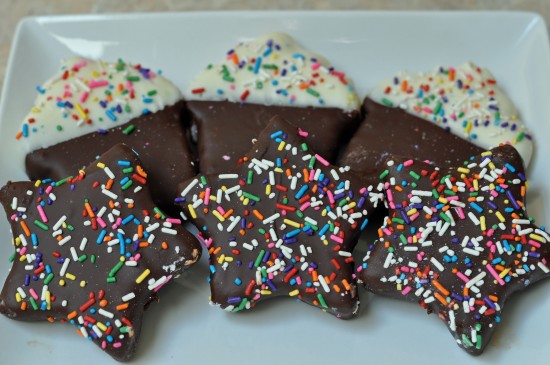 Have you ever traveled during a birthday?
A few years back we had to travel in between both of the boys birthdays, I wish I had thought about mailing cards to my mother-in-laws house, the boys would have love to have gotten mail while traveling.