Disclosure: This post is brought to you by PEEPS & Company.
Whenever I hear of PEEPS the first thing that comes to mind is Easter, every year PEEPS was one treat that we could guarantee the bunny would leave in our basket. Now that I have kiddos of my own that tradition continues on, and just like myself waking up on Easter morning the boys love searching for their basket with PEEPS Bunnies inside. This year I'm excited to share with them a few new flavors that we have never seen before; PEEPS® Chocolate Dipped Mousse Flavored Marshmallow Chicks and PEEPS® Party Cake Flavored Marshmallow Chicks as well as fun Easter recipes.
Did you know that PEEPS are available in chocolate and cake flavors?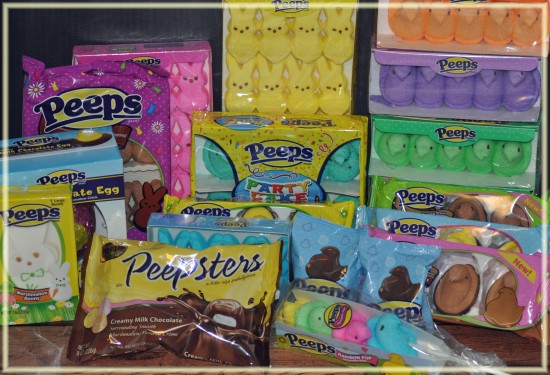 At 4 & 6 years old the boys are at the perfect age for holidays, I love seeing them get excited for the special day and we get busy making special treats for holiday themed parties. We have a number of fun Easter recipes planned for the coming weeks to share with our friends, but last week I couldn't wait any longer and decided to make a PEEPS cake with yellow and pink bunnies.

While we chose a chocolate cake, the choices are endless and you can make the cake any flavor of your choosing with any color combination of PEEPS.
The boys got a huge kick out of our Easter PEEPS cake. Usually the frosting is the first to go when they get their hands on cake but this time it was the sugary marshmallow PEEPS. I can't wait to try out a new Easter recipes with our PEEPS later this week.
Have you ever made a dessert with PEEPS?