This post is sponsored by The Motherhood.
Have you ever had one of those days where all you want to do is curl up on the couch and indulgence in a sweet dessert once the kids are finally in bed?
Between the three kids I feel like I am constantly on the go, as soon as the big kids are out of school it is non-stop chauffeuring them to sports practices or games and trying to entertain baby boy during the four hours of baseball on any given night. I always thought 23 months apart was the perfect gap in between the older boys, but it turns out I was wrong, 18 months would have been perfect. The older boys have just enough age difference to put them on two different teams for not just soccer, but baseball and hockey too. That means twice as many practices and games and having to run around to two different fields on the opposite sides of town.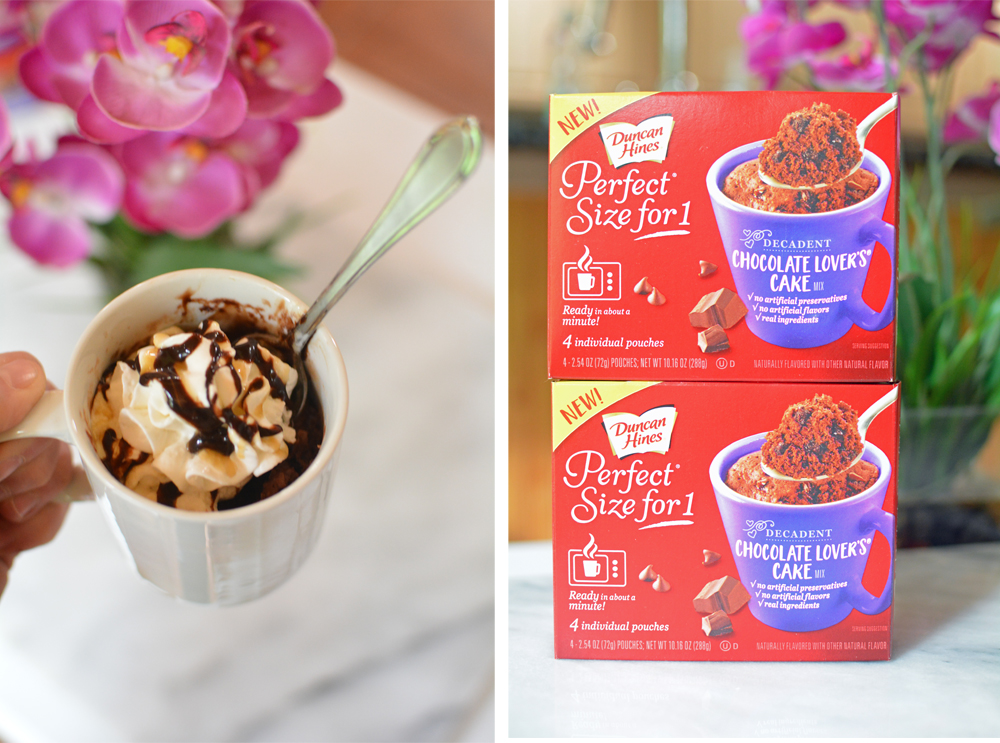 After today's crazy day with running back and forth across town trying to watch part of both of the older kids baseball games, I couldn't wait to get them all in bed, put my feet up for a minute or two and enjoy a warm bite of chocolate cake. There was no waiting for oven to heat up, no pans to clean up and no kids begging to have a bite…just warm chocolate cake all to myself in just 1 minute!
No Wait. No Mess. No Leftovers.
That's right! Enjoy a warm treat whenever you want in just about a minute with Duncan Hines new Perfect Size for 1.  How perfect is that? The Perfect Size for 1 is an individually portioned pouch of cake mix that can be mixed with almost any liquid including water, milk, coffee or liquor in an 8 oz. coffee mug. Plus, you can even put your own favorite spin on it with add-ins and toppings (whipped cream, caramel, chocolate chips, nuts, fruit, ect). The single serve portions are just the right amount and there's no leftovers to waste. No leftovers, no mess = no evidence.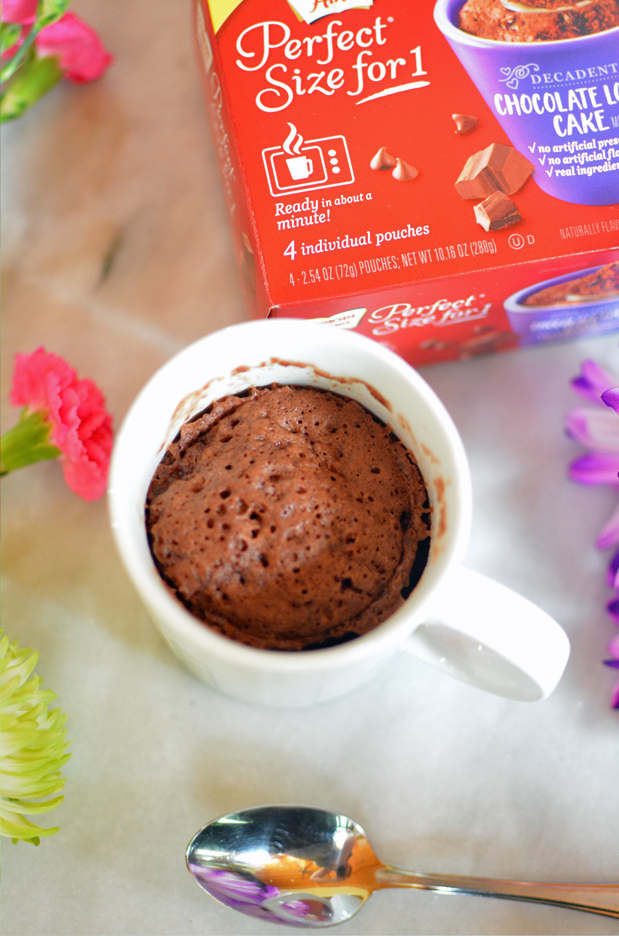 Chocolate Lover's Cake topped with whipped cream and a drizzle of caramel and chocolate syrup.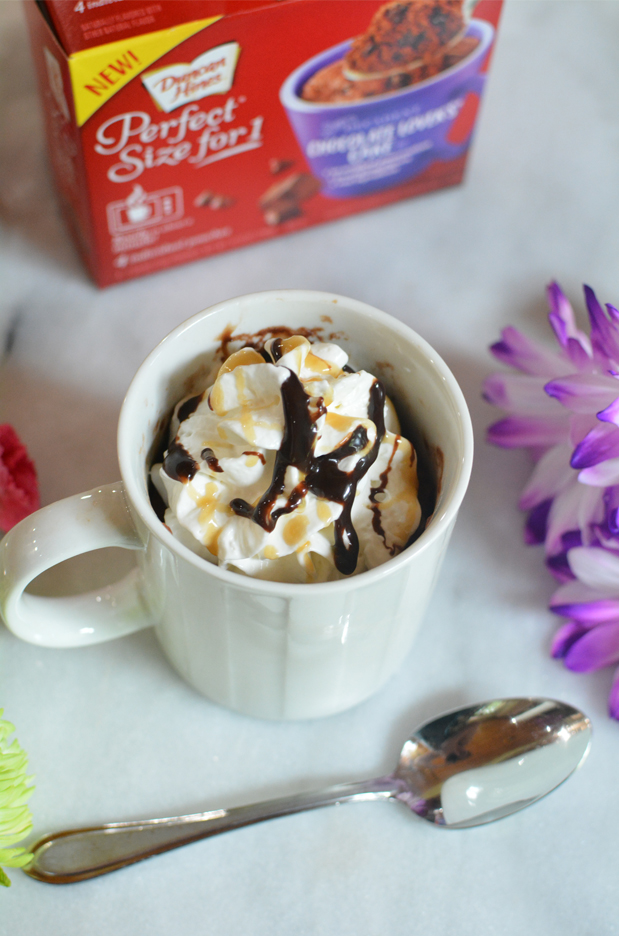 Which of the 18 varieties would you choose for that morning, afternoon, or evening indulgence?
I'm looking forward to giving the German Chocolate Cake and Apple Cinnamon Muffin a try.