These frozen yogurt bites put a slight twist on one of my childhood favorites. They're simple, healthy, and are the perfect snack to help cool down on a warm summer day.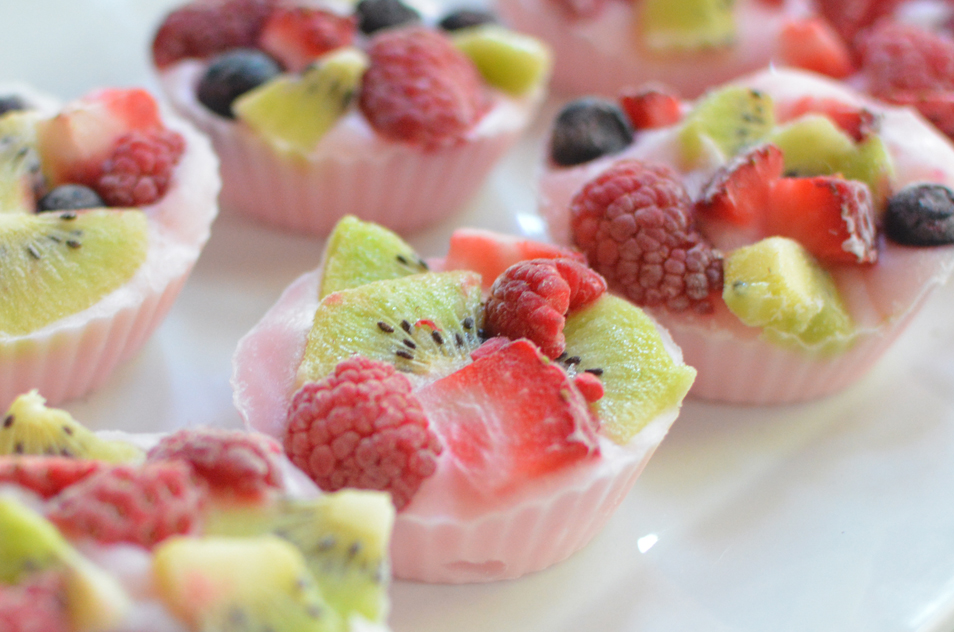 Year after year I would look forward to summers at my family's lakehouse, not only did I get to spend day after day swimming in the lake, water-skiing, tubing, and fishing but I knew that I would also be able to enjoy one of my favorite treats, my grandmother's frozen yogurt. No matter what day you visited, the freezer would always be stocked with frozen yogurt cups. Looking back, they were nothing fancy and probably one of the easiest frozen treats to make, but they were always a favorite; vanilla yogurt poured into a plastic cup and mixed with either blueberries or sliced bananas and then placed in the freezer.
To this day, when I go to open up the freezer at the lake house I often think of those frozen yogurts. It was such a simple treat, but something that I would always look forward to. It was a special treat for the summer and one that only my grandmother made.
I was thinking about my grandmother the other day and how much I missed curling up with her on the couch and scraping at the yogurt trying to get to the best part, the frozen berries. Knowing we had plenty of yogurt and berries in the fridge I decided to make the kids a healthy afternoon treat and reminisce about my "Nani". We didn't have any plastic cups, but with a drawer full of silicone baking cups I decided to make mini frozen yogurt treats in the cupcake pan.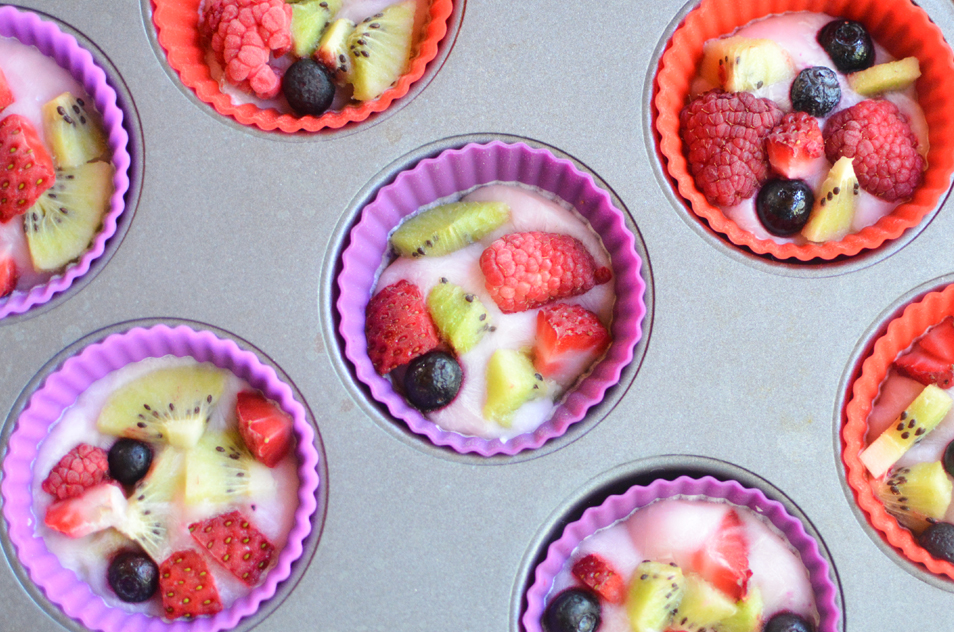 Frozen Yogurt Bites:
Ingredients:
Cupcake pan
Reusable silicone baking cups
Favorite yogurt or Greek yogurt
Fruit

chopped strawberries, raspberries, blueberries, kiwi, banana, ect
Directions:
Place silicone baking cups in cupcake pan
Fill baking cups 1/2 way with your favorite yogurt or Greek yogurt
Top with small pieces of fruit, press down slightly
Place in freezer 4-5 hours, or until frozen.
Peel off silicone baking cups and serve.
*If you do not have reusable silicone baking cups, you can use regular paper baking cups. Just peal off gently once the yogurt is frozen- you may need to let the yogurt cups slightly thaw.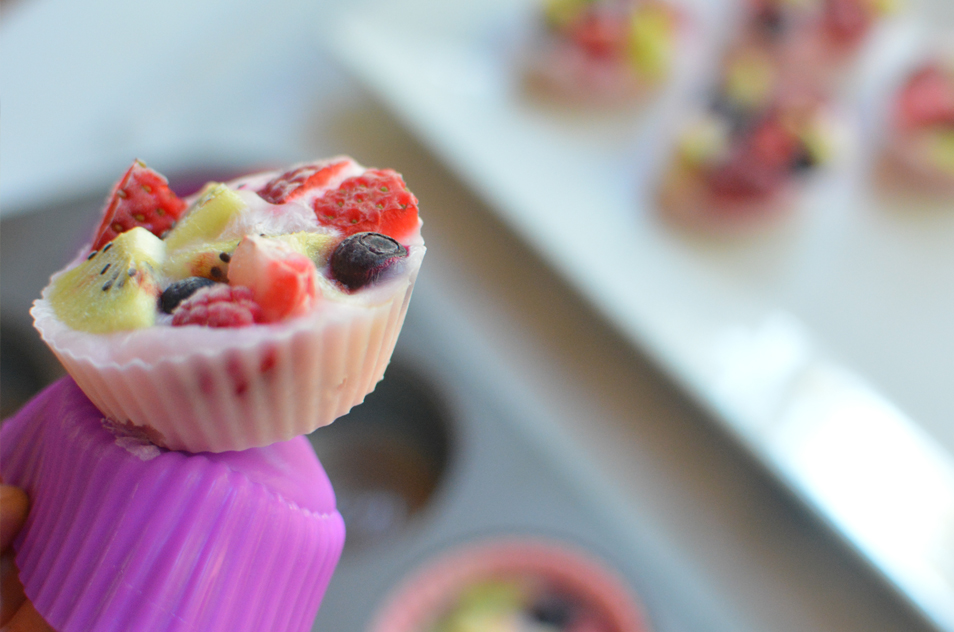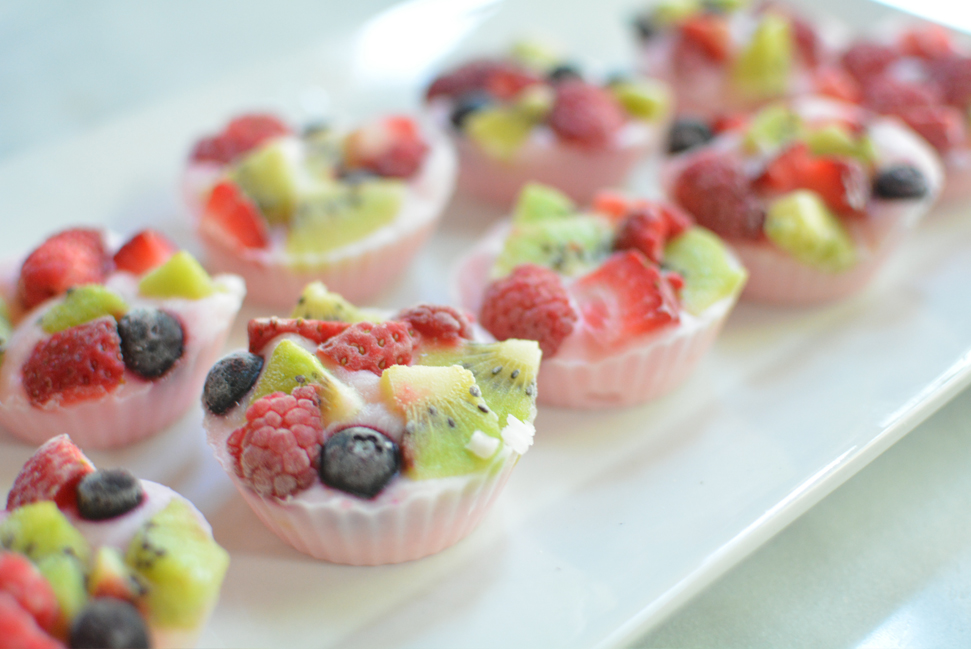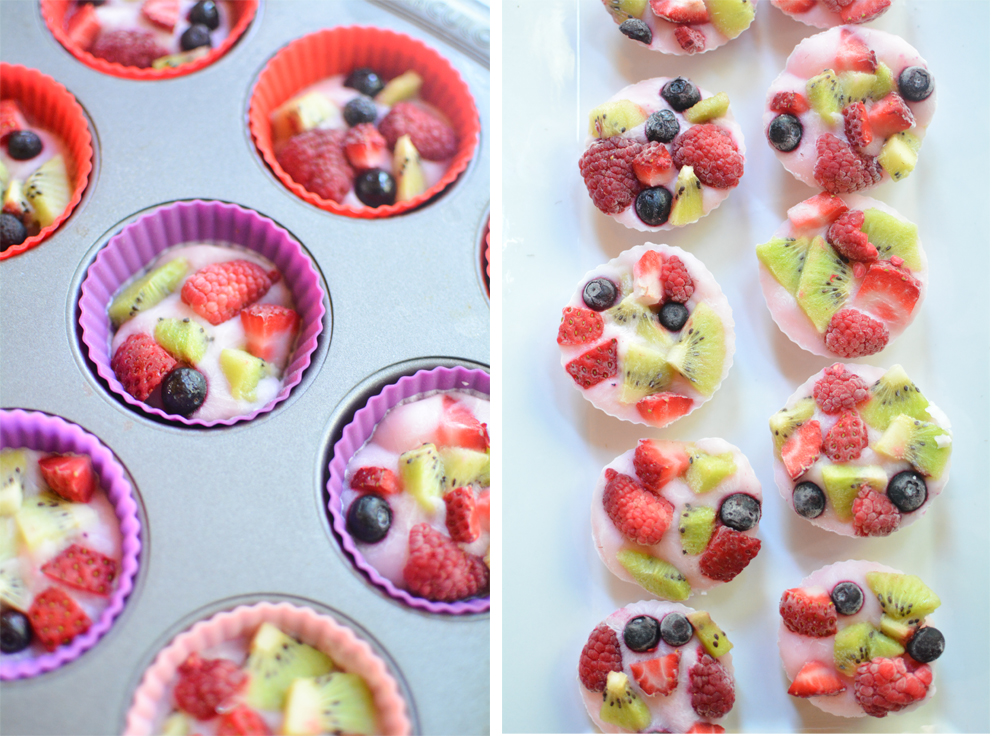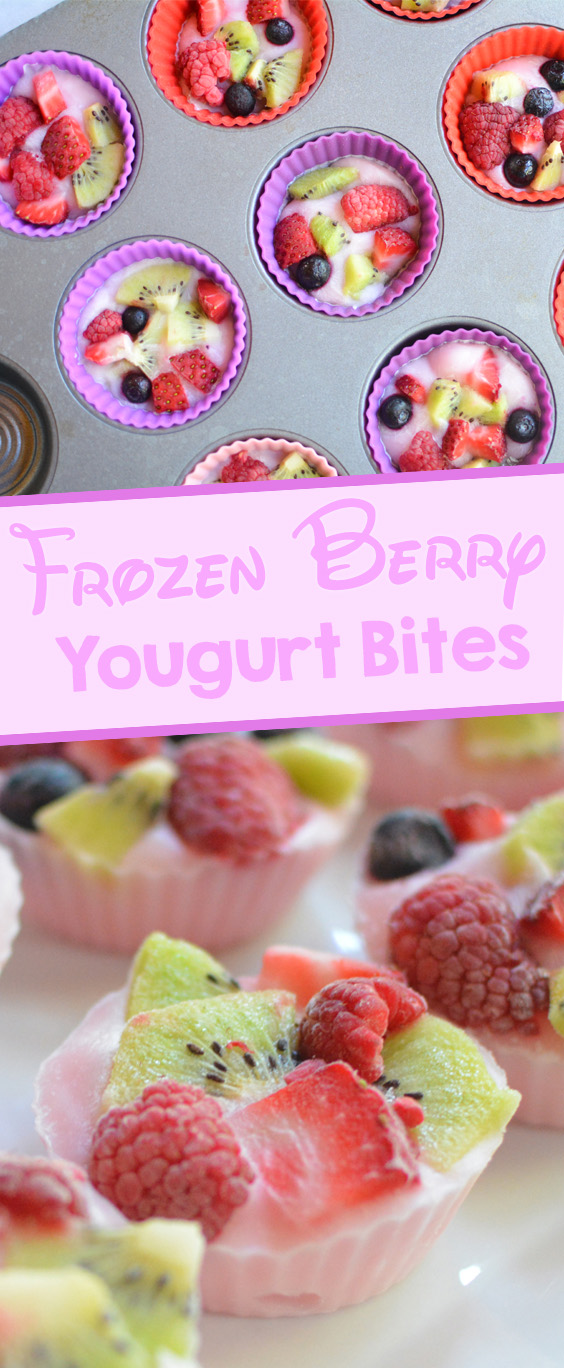 Save