These adorable Trolls cupcakes and new Party Hair Poppy Troll are the perfect way to celebrate the all-new episodes of DreamWorks Trolls: The Beat Goes On! premiering on Netflix November 2nd.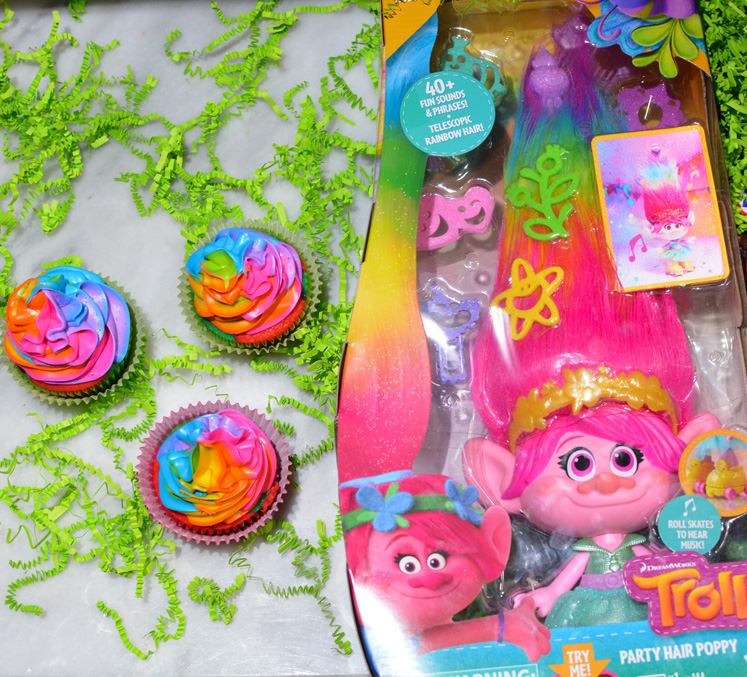 Thanks DreamWorks for the free Party Hair Poppy doll and other products.
DreamWorks Trolls: The Beat Goes On!
Have a Trolls fan in the house? Make sure to catch the all new season 4 episodes of DreamWorks Trolls: The Beat Goes on Netflix starting November 2nd. Along with the new episodes are some new Trolls toys that have arrived just in time for the holidays! The Party Hair Poppy Doll from Hasbro features 40+ fun sounds and phrases. Sing along with Party Hair Poppy,  listen to the music as you push her around on her roller skates, and style her beautiful colored hair.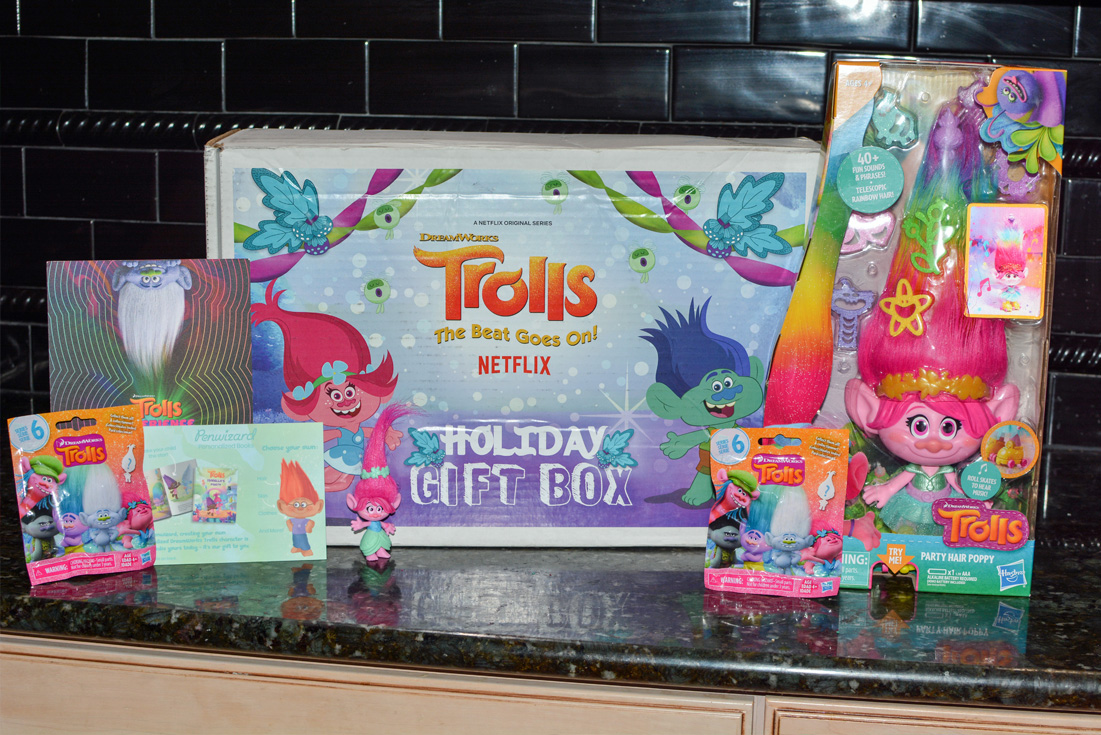 Trolls Toys:
DreamWorks Trolls POD'ular Troll Tree
Trolls DreamWorks Branch Hug Time Harmony Figure
Bergens trolls toys
Trolls DreamWorks Bridget
Trolls DreamWorks Fold N' Go Chair
DreamWorks Trolls in Trouble Game
Trolls Blind Bags- the Blind Bags are a fun surprise and are a perfect stocking stuffer. Everyone loves surprises especially the kids. Which character will the find in the series Troll Blind surprise bags? Collect them all!
DreamWorks Trolls Personalized Party Book:
Customize your own Troll book with dancing, singing, and glitter. The newly released DreamWorks Trolls Personalized Party book is available exclusively through Penwizard.com.  Children can personalize their own Troll character and  join Poppy in Troll Village for a birthday celebration. Choose from a variety of hair colors, glasses, skin color, and clothes color.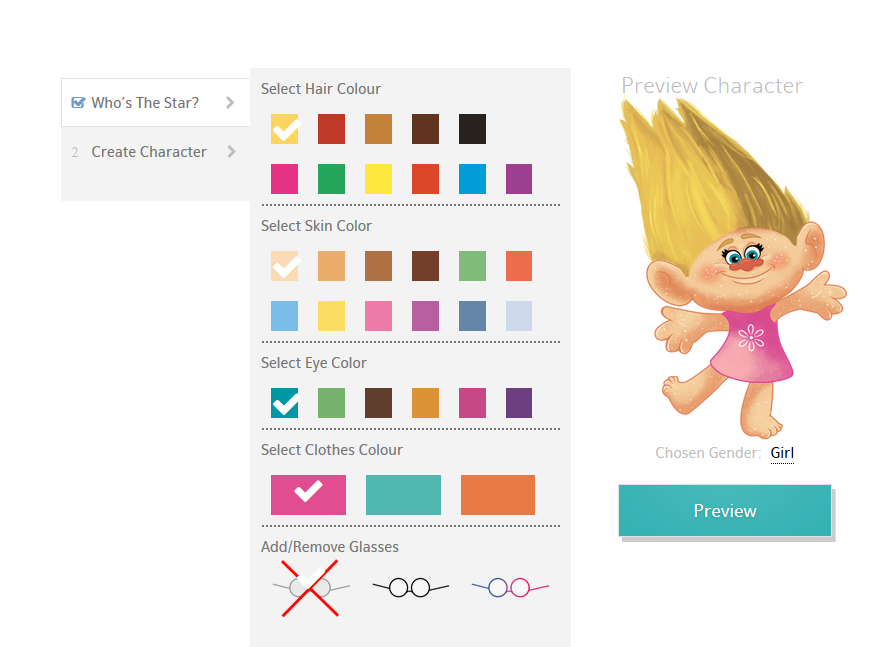 Trolls the Experience:
Step inside the world of DreamWorks Trolls at Trolls the Experience. Tickets are now available for the all-new interactive DreamWorks Trolls The Experience in New York City this holiday season. Join Poppy's Best Day Ever celebration with singing and dancing filled with confetti and laser lights. VIP upgrades available including become an honorary Troll with deluxe makeup design & premium "Troll Hair" wig in the Hair We Go Experience. Before or after your visit, make sure to pick up DreamWorks Trolls-inspired souvenirs and grab sweets and treats from the Cupcakes & Rainbows retail café.