This post is brought to you in partnership with DiGiorno® pizzeria!™.
As much as I love spending time in the kitchen prepping and cooking meals, some nights I just need a break, especially now that I have a newborn to take care of. For days like those I often reach for something convenient, yet wholesome, like pizza. Pizza is a favorite not just with the kids, but with the adults as well so everyone gets excited for family pizza night. Some nights we'll order out, some nights we'll make our own, and others we'll cook up a frozen pizza.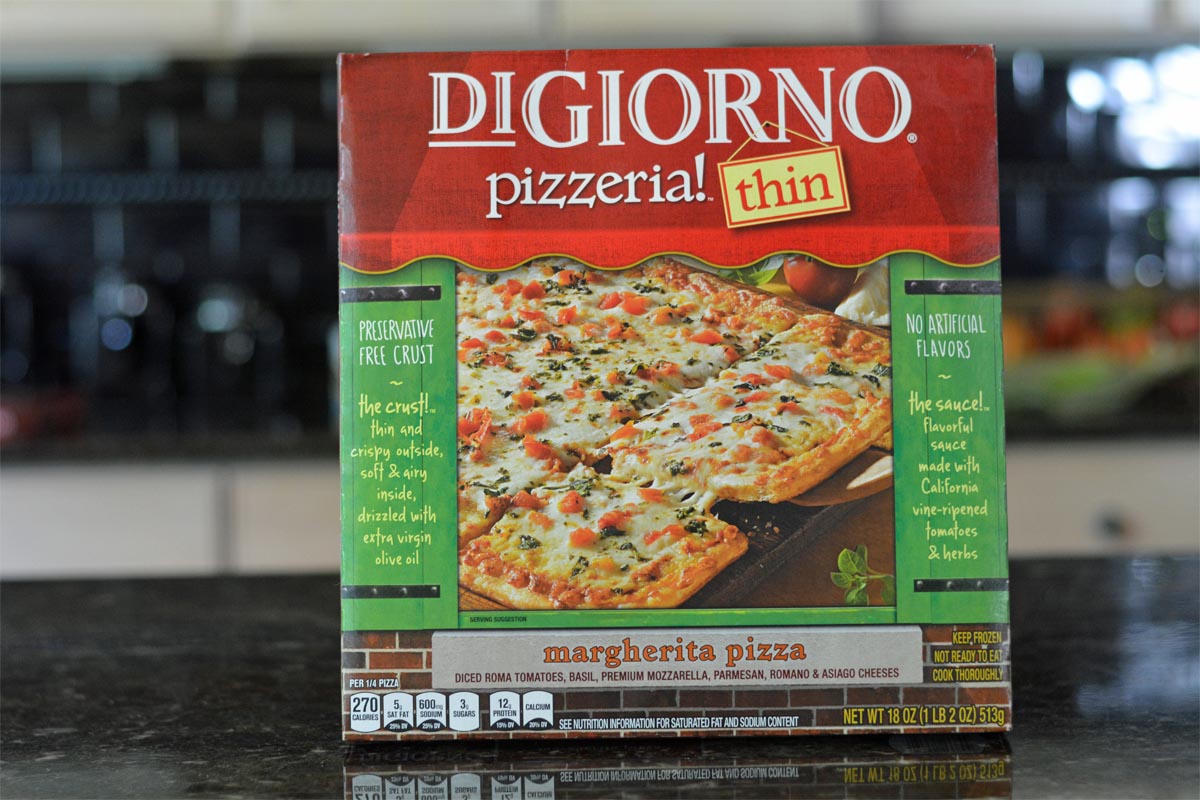 Frozen pizza can easily be part of a balanced healthy meal when served with vegetables and fruit. Our go-to is DiGiorno® pizzeria!™ Thin Margherita, or the Classic Thin Crust- Four Cheese which we then top with fresh vegetables. We section up the pizza and the kids get to choose their own toppings including green peppers, red peppers, steamed broccoli, onion, pineapple, black olives and onion.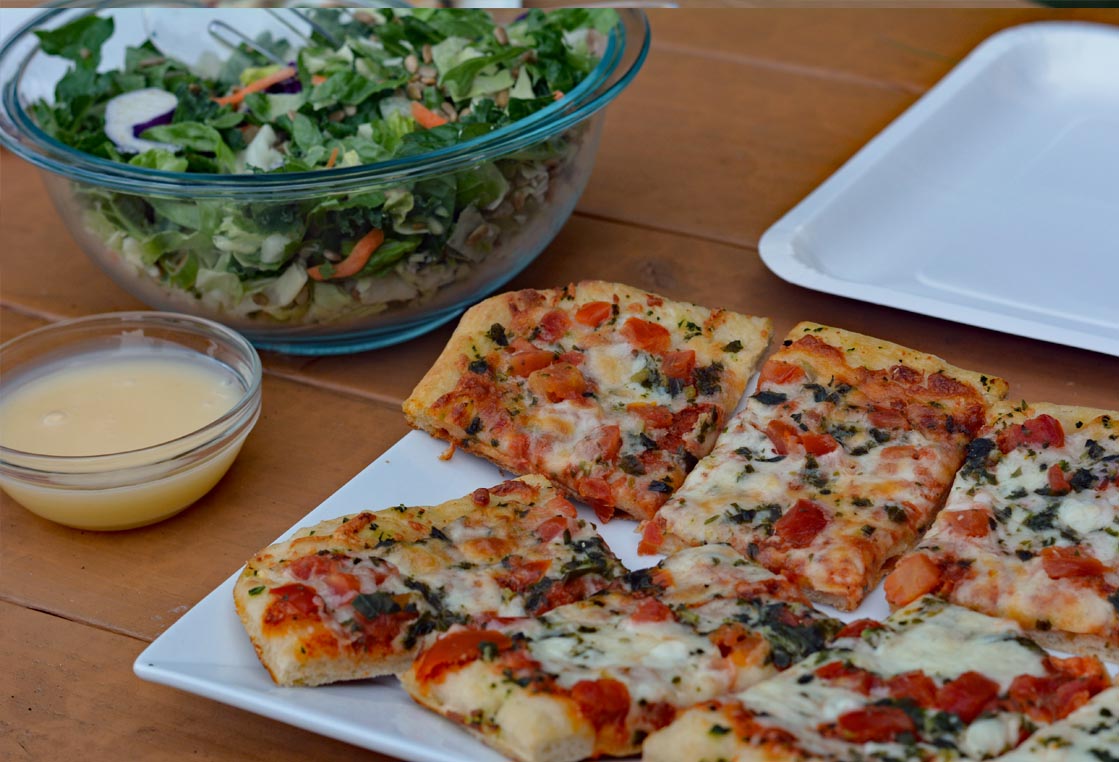 With the crisp fall weather right around the corner, we have been trying to enjoy the summer days that we have left. This past week we took our family pizza night to the backyard and enjoyed DiGiorno® pizzeria!™ Thin Margherita along with one of my favorite salads on the picnic table.
Sunflower Crunch Salad:
Green Cabbage
Red Cabbage
Romaine
Kale
Carrots
Green Onions
Roasted Sunflower Kernels
Sweet Onion & Citrus Dressing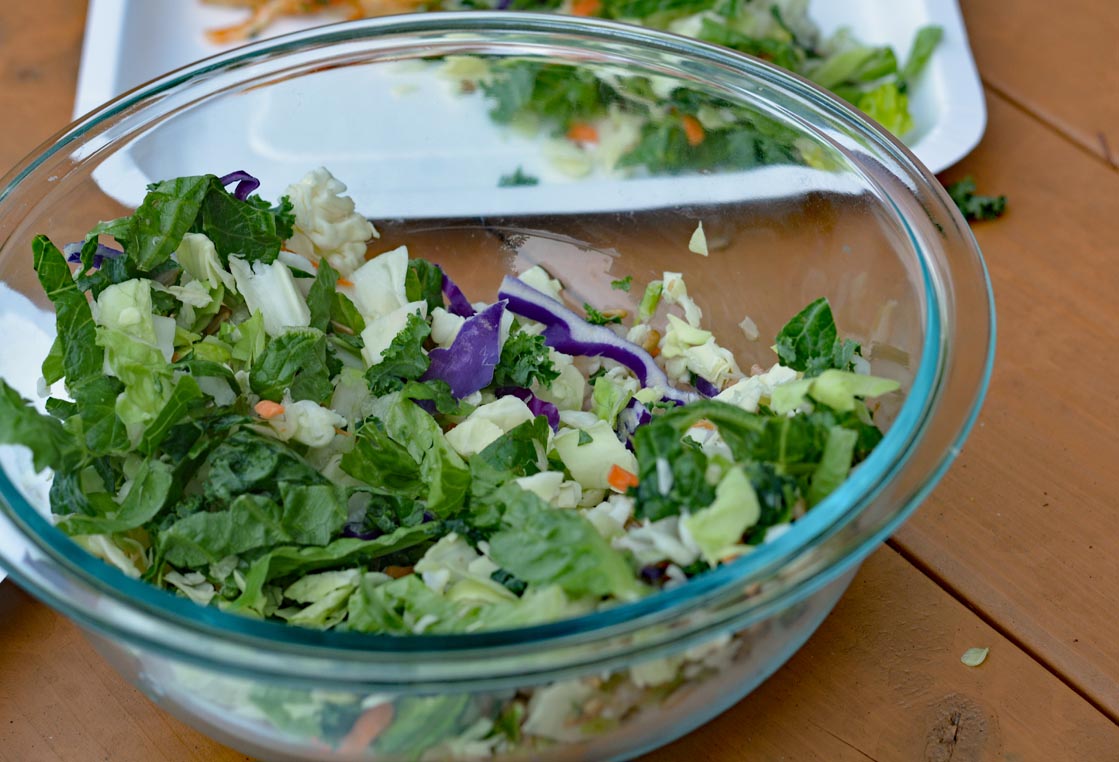 Balance Your Plate with Nestlé is an educational campaign to show families how they can make nutritious and convenient meals that meet the Dietary Guidelines for Americans – a goal US consumers meet fully only 2% of the year.   One way is to pair quality frozen foods with fruits, vegetables, whole grains, low-fat dairy or other fresh ingredients. On the DiGiorno packaging you will find suggestions for healthy meal pairings like salads and steamed vegetables and easy to follow graphics to understand portion guidance.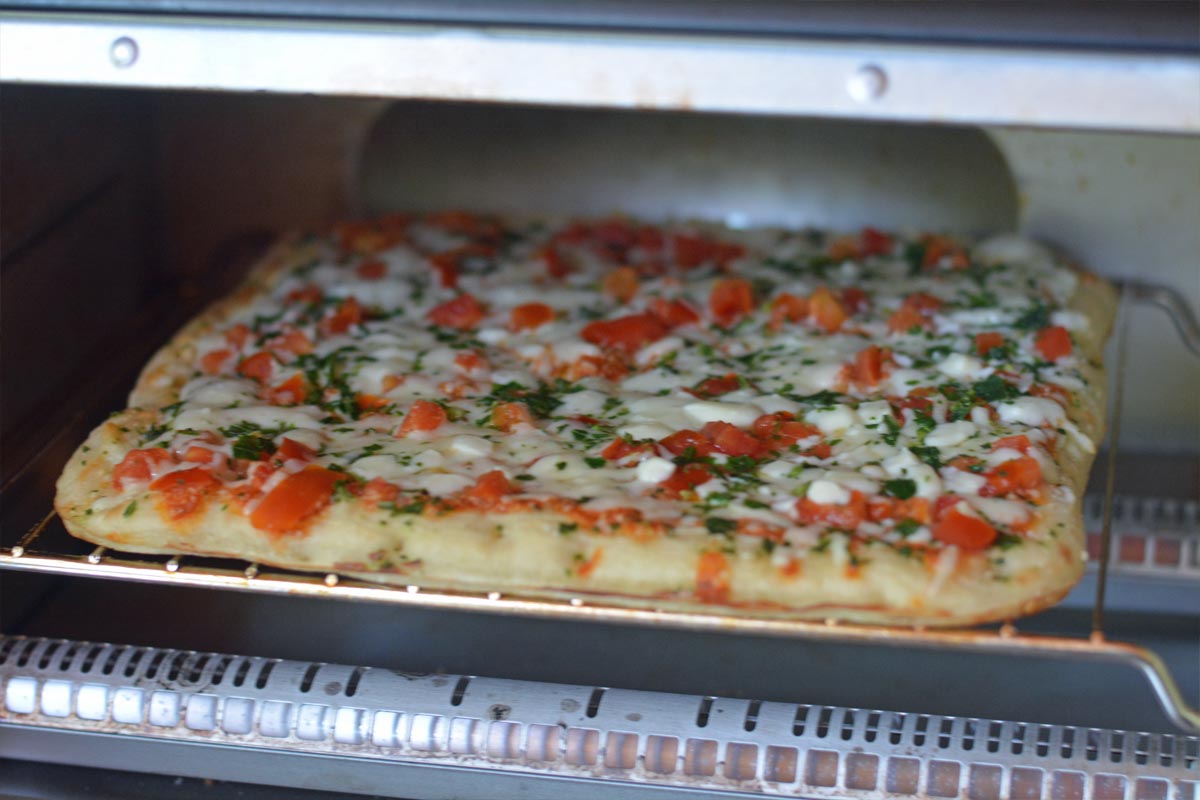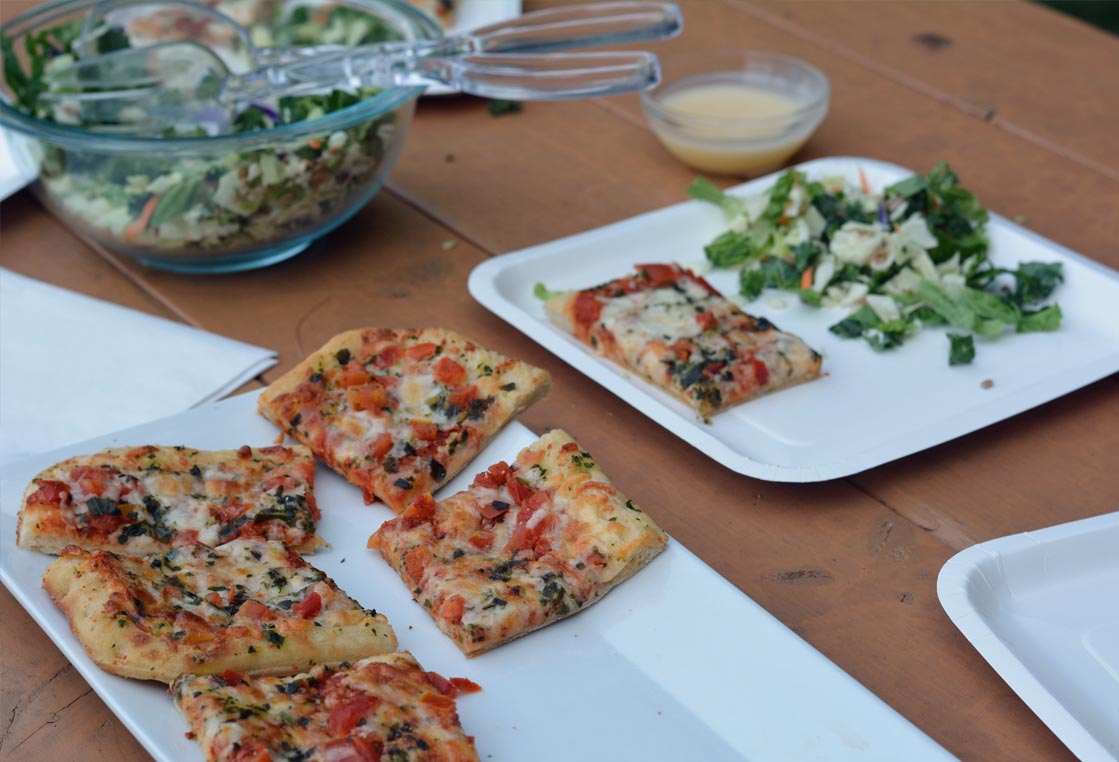 DIGIORNO pizzeria!™ and pizzeria! thin crust pizzas are made with the highest-quality ingredients to deliver a golden pizzeria style crust. They contain no artificial ingredients and are made with 100% real cheese, premium meats and crisp vegetables picked at the peak of ripeness.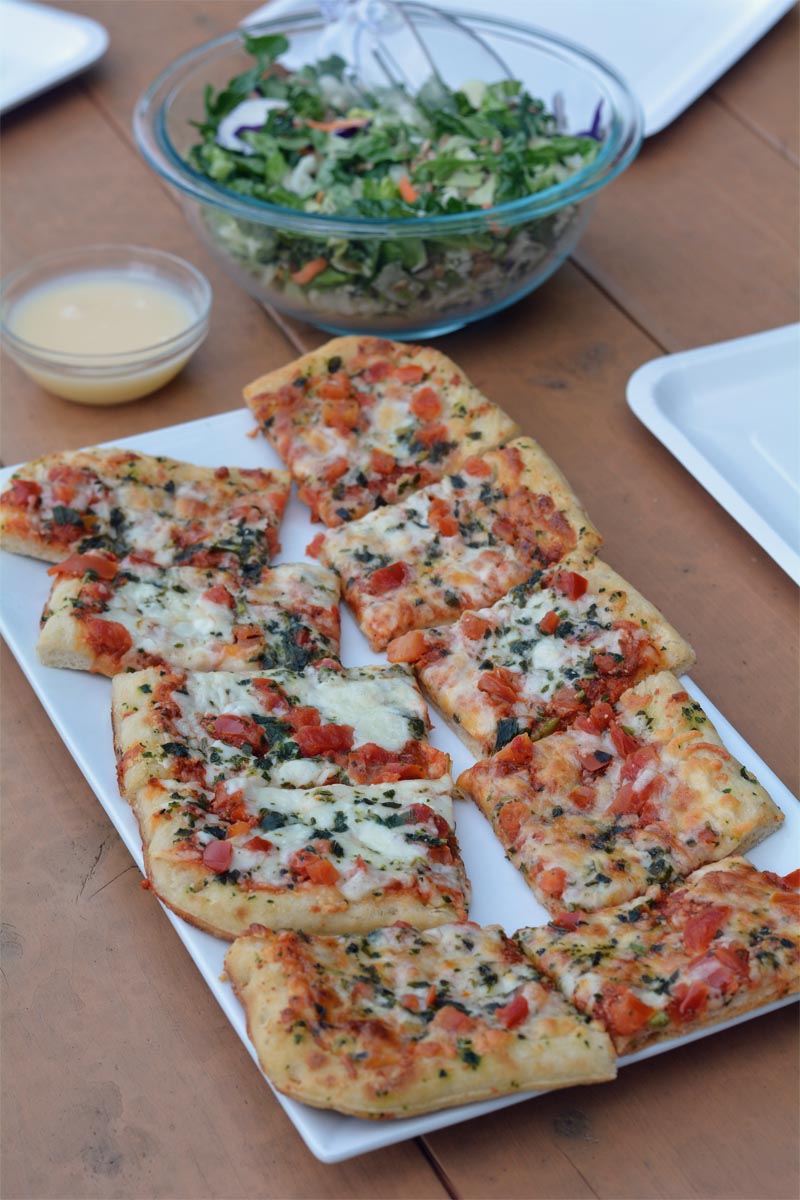 Visit the Balance Your Plate website for additional ideas and menu plans.
How do you create a balanced meal using frozen pizza?