Honk your horns!  Your favorite Chuggington trains are now available in an all new action packed DVD, Explorer Koko!   Koko is featured in six engaging episodes that will help preschoolers tackle everyday challenges and learn important life lessons, learning about respect, kindness, and helping friends out. T & J love Chuggington and we're so excited to be sent the DVD along with the Koko's Safari Adventure Play Set from Chuggington StackTrack system by TOMY.
Chuggington StackTrack Koko's Safari Adventure Play Set & all new Explorer Koko DVD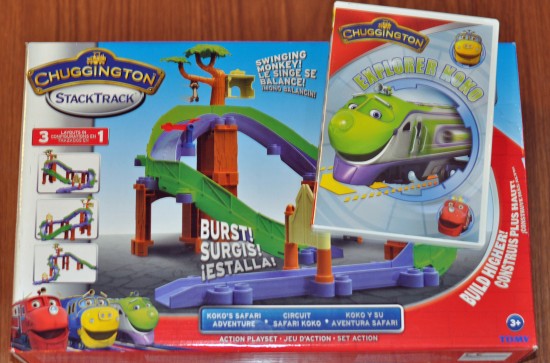 The StackTrack system is unlike any train system that we have had, and I'm already a big fan. One of my our biggest issues is train tracks all over the toy room, and and the tracks falling apart when they get stepped on, as well as taking up space. With the StackTrack system, the track takes up limited space, instead of of the tracks being laid vertically all around the room, the tracks are stacked vertically, on top of each other.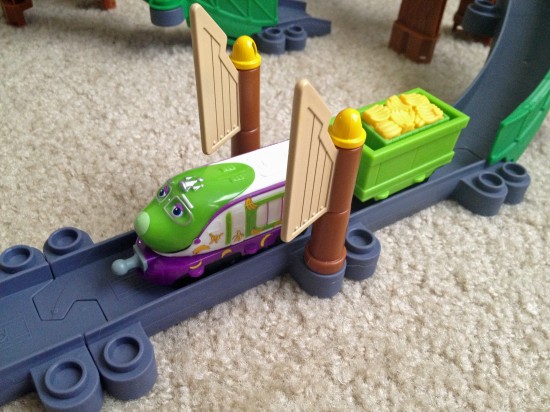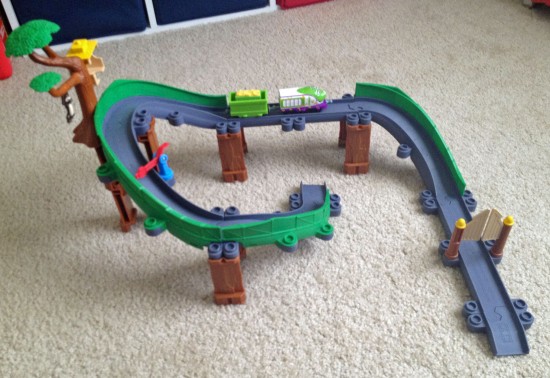 In the Safari Adventure play set, Koko visits the Safari Park and travels up the track to collect banana cargo. As Koko makes her way around the Safari Park, the monkey swivels around the tree branches, and once the bananas are in the cargo train Koko heads down a big hill.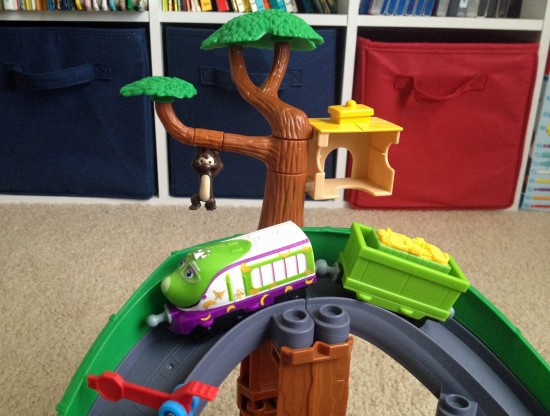 The Koko's Safari Adventure Play Set is compatible with addition Chuggington StackTrack play sets by TOMY. We're looking forward to taking the Chuggington adventure to new levels, with additional sets.
Where to buy?
"Explorer Koko" DVD (MSRP $14.98) can be purchased online at Amazon.com
Chuggington StackTrack Koko's Safari Adventure Set by TOMY (MSRP $24.99, ages 3 and up), can be purchased in-store and online at Toys R Us.
Samples provided. All opinions are 100% my own.