Win an Adventure Force by Dart Zone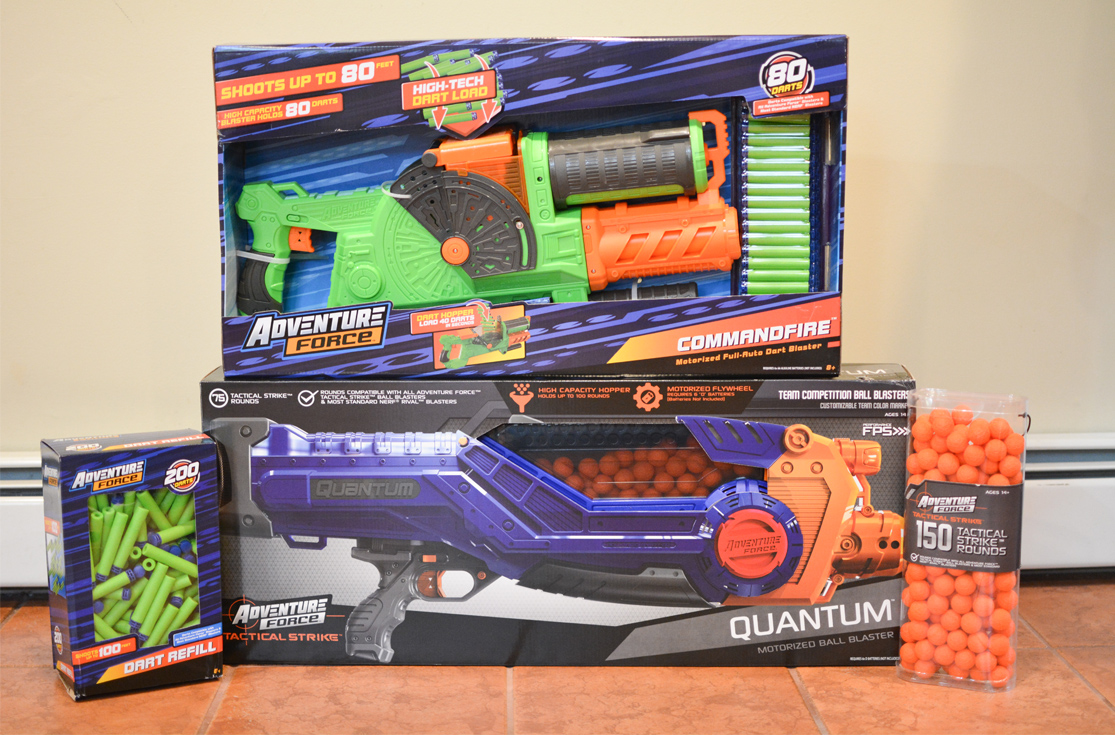 Just in time of the holidays, enter to win Adventure Force by Dart Zone! Dart Zone is hosting a "12 week Giveaway" on their Facebook page. Each Friday, four winners will be chosen to win an Adventure Force blaster.
There will also be grand prize winner who will receive a Commandfire, a Quantum, 200 dart refills, 150 round refills and a mask. Everything needed to be fully equipped for battle!
Check out Dart Zone on Facebook every Monday to enter the giveaway.
*product provided.