This post brought to you by Walmart. All opinions are 100% mine.
As a parent with two young children, who are my pride and joy, it is heartbreaking to hear of children injured, born prematurely or are being admitted to the hospital. When J was only a year old he was rushed to Children's Hospital of The Kings Daughters in Virginia for difficultly breathing. While it broke me to see him admitted and hooked up to all of the machines, I was thankful when he started to act like himself again and for those devices for saving my son. Just like my son received a miracle, you can give a miracle and help to provide critical treatment, equipment, and charitable care for children in your community through The Children's Miracle Network Hospitals.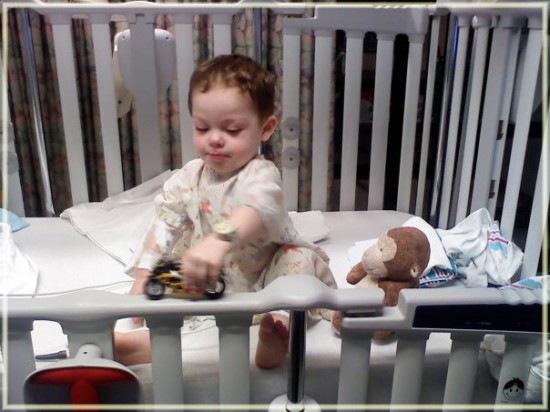 During the month of June, Pampers® is partnering with Walmart to make a donation of $200,000 to the Children's Miracle Network Hospitals. The Children's Miracle Network Hospitals organization is a non-profit organization that strives to improve children's health and increase awareness about children's health issues through fundraising. Through the donation, children will be able to receive critical treatment, the Children's Miracle Network Hospitals will be able to purchase equipment to help with children's healthcare and children in local communities will be provided with charitable care.
By purchasing Pampers® Huge Box that are available at Walmart online you are supporting of The Children's Miracle Network Hospitals. The Pampers® Huge Box are available in a variety of sizes and include over 100 diapers! If you have a child in diapers, you know how many diapers they can go through in a week, especially if you have two or more young children. By purchasing diapers, which is an everyday necessity with you children, you are helping the Children's Miracle Network Hospital to provide miracles and life-saving devices to children in need.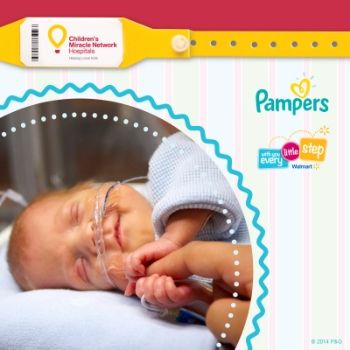 A heartbeat this small needs a Huge Box that makes a difference.