The Romp & Roost Play Yard provides the perfect space for toddlers to play and nap. Use as an extra large play yard or add the mesh divider for nap time for two infants or twins.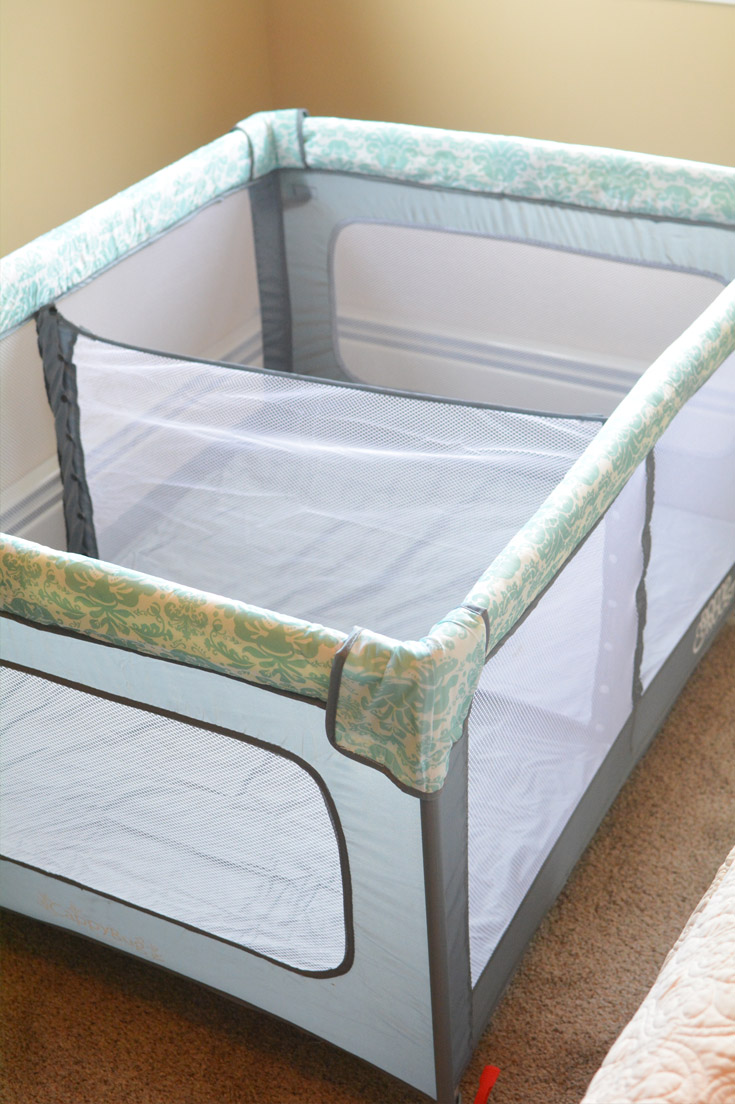 Romp & Roost provided.
Romp & Roost:
Travel, playtime and nap time with a toddler or twins just got easier with the Romp & Roost.  With a removable divider, use one side for playtime and the other side for nap time, or both sides for naptime for twins. When you remove the divider, you'll have an oversized space, with plenty of room for 1 to 2 children.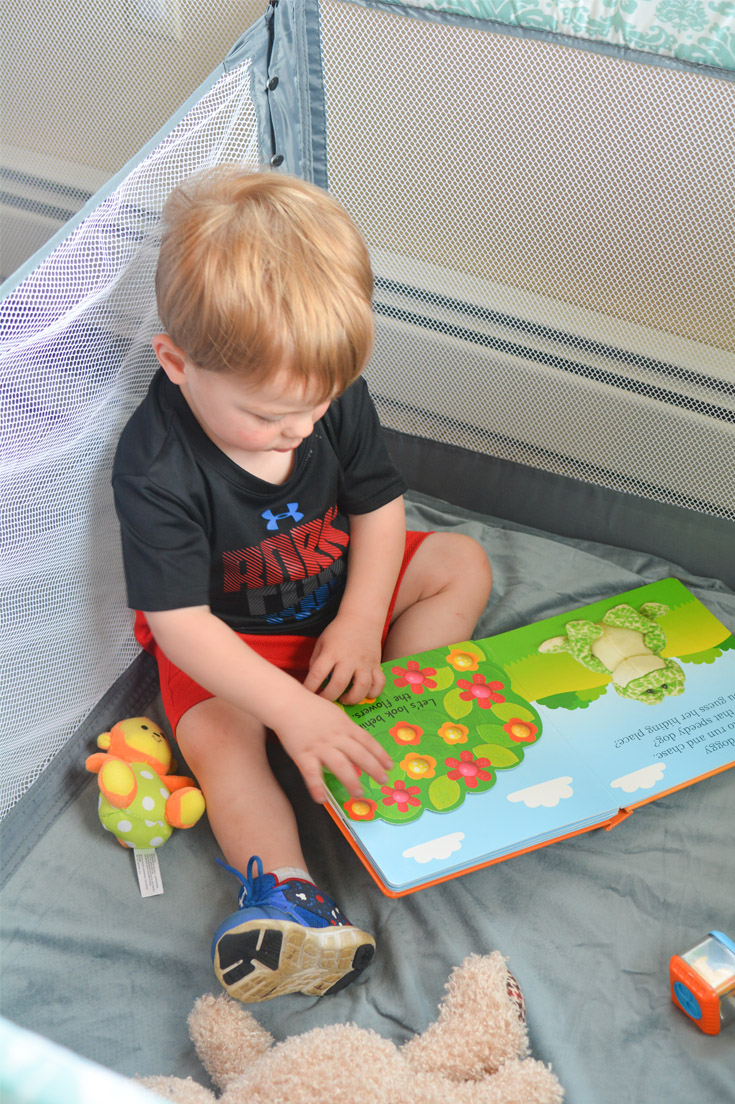 The Romp & Roost is easy to assemble and includes a mesh divider, waterproof sheet, and carrying case. It can be used for at home or on the go, in the house or in the backyard. It also provides a safe spot for younger children and infants to play outside during a play date or barbecue.
One of the biggest struggles when traveling with a toddler to visit family and friends, is that their house is not baby-proof. A traditional play pen is getting too small and my toddler has learned that he can push around the fence like gates to get wherever he wants in a room.
The Romp & Roost play yard has almost double the amount of play space than a typical playpen. It gives my toddler the space and freedom he needs while not feeling like he's trapped. He is not a fan of playtime in a traditional playard, the space is just too small and he screams until he gets out. I'm able to cook dinner or take a shower while we're at camp and not have to worry about him getting into something.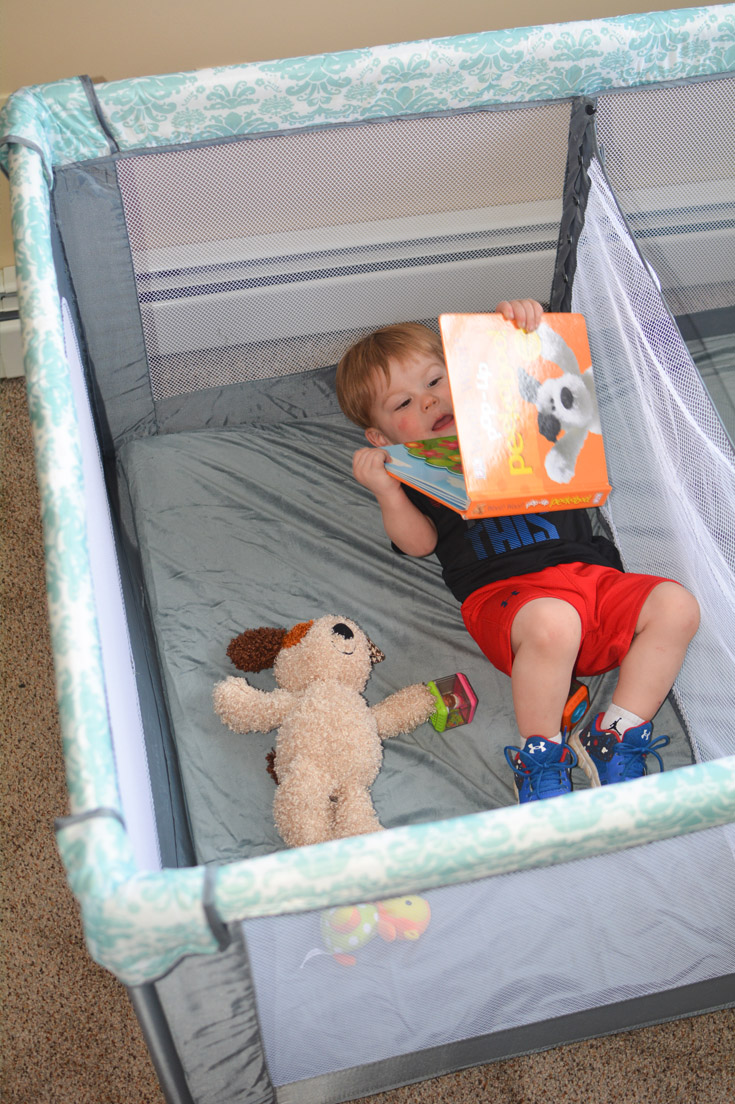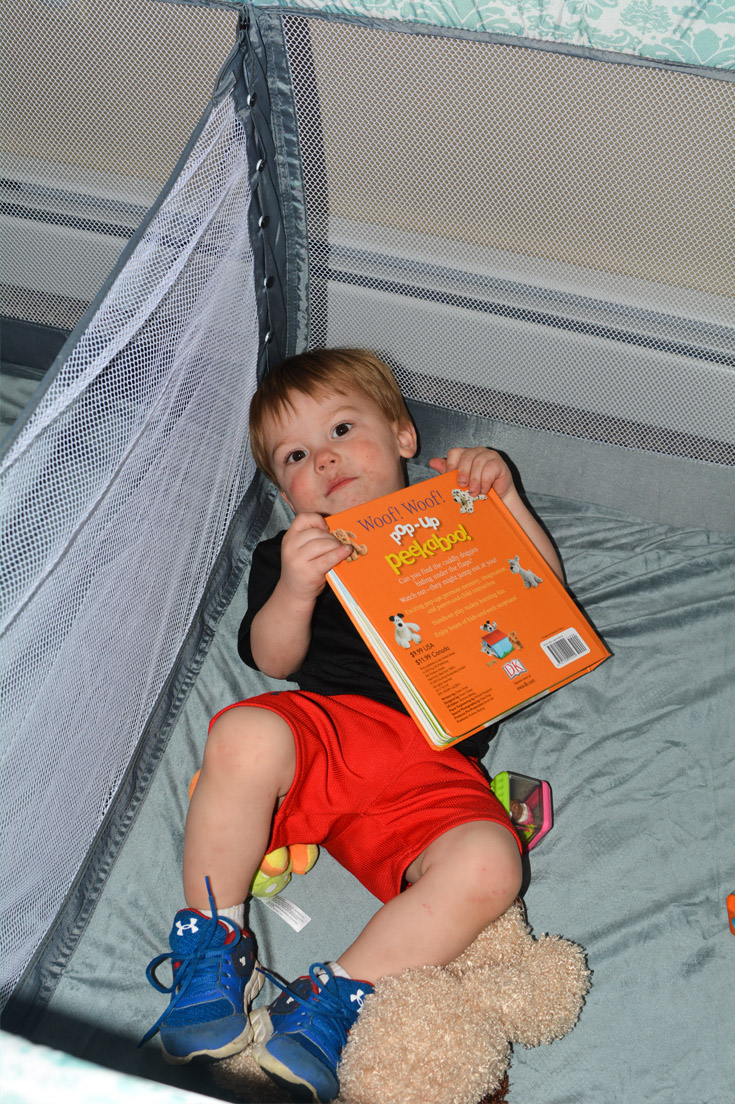 Mesh Divider:
Easy to remove and add. Simply zipper along the sides and bottom, and button along the edges.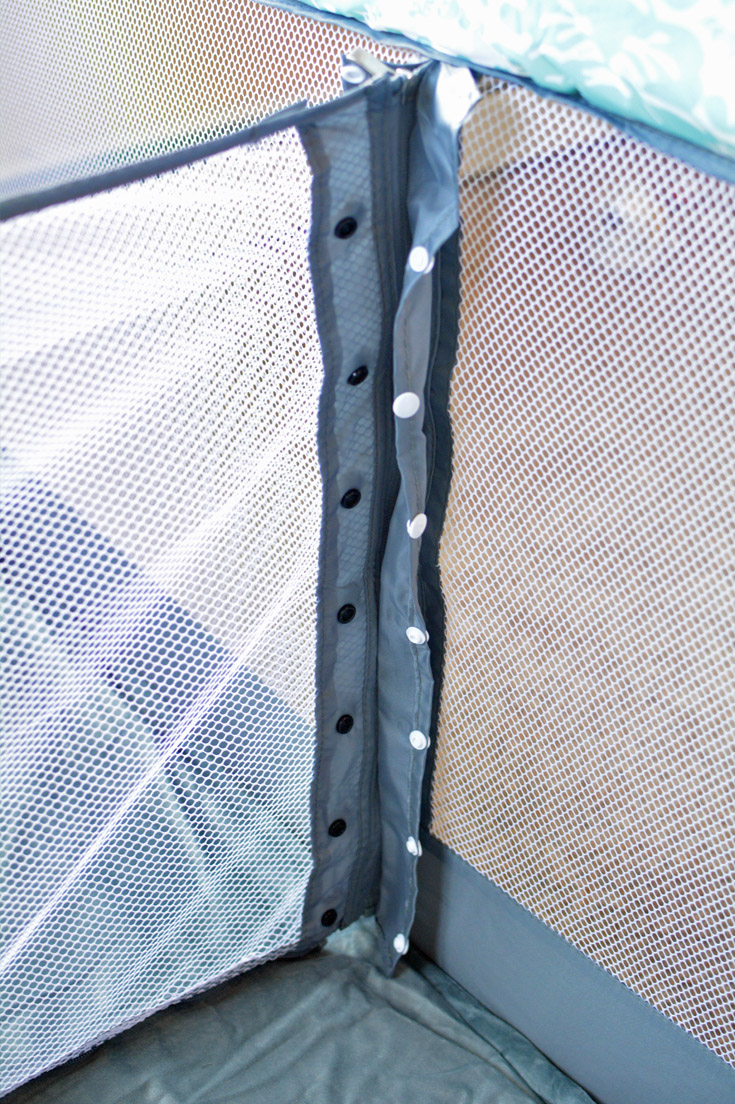 Large Play Yard:
Remove the divider and use an as large play yard. There is room for two toddlers to play with each other or by themselves. The oversized play yard can also be used for a safe spot to sleep for a toddler who is too tall for a traditional play yard.
Portable:
The large wheels and carrying bag makes this oversized play yard perfect for travel.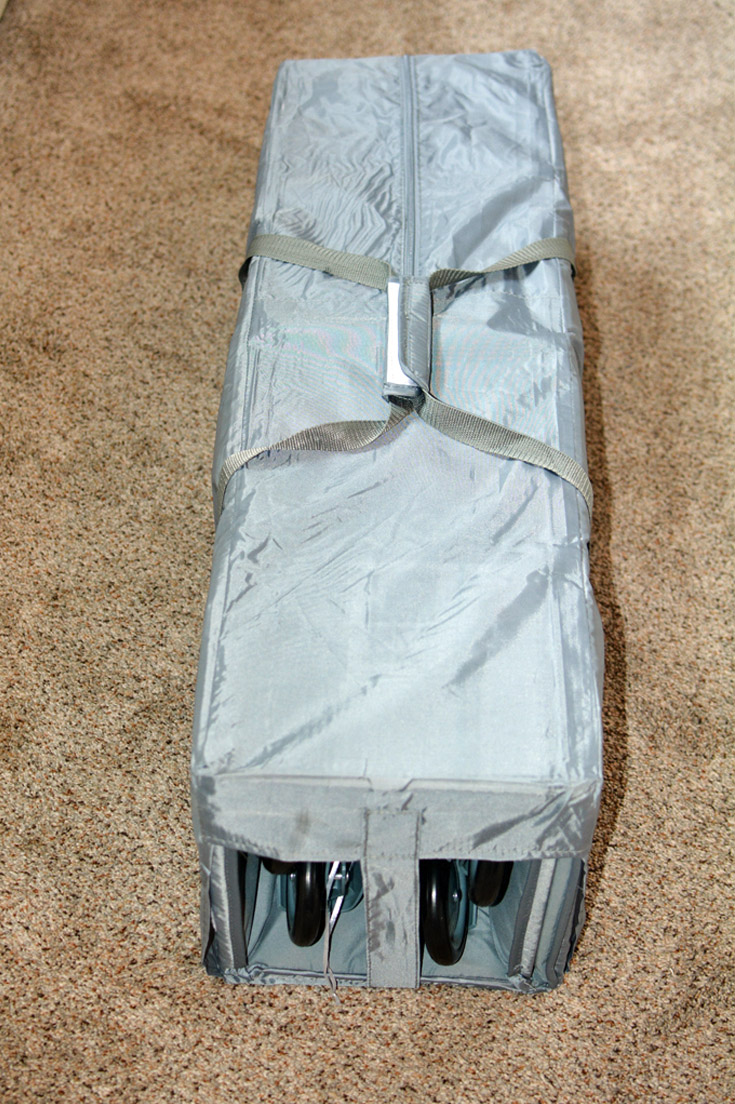 The Romp & Roost can be purchased online at
Amazon
and Buy Buy Baby.