The Mount Washington Cog Railway is a railway that brings visitors to the summit of New Hampshire's Mt. Washington, New England's highest peak. At the summit of Mt. Washington, visit the Observatory, the Tip-Top House, and take a photo with the popular altitude sign.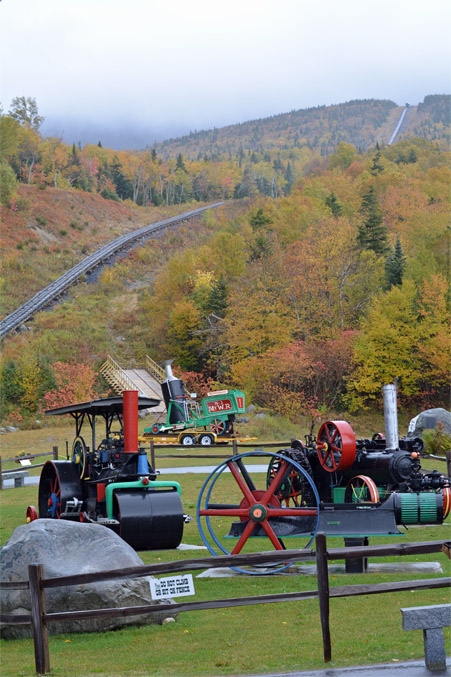 Mount Washington Cog Railway
3168 Base Station Road Marshfield Station, NH
Last fall was the kids second time visiting the top of Mount Washington, but their first time taking the Mount Washington Cog Railway to the top. Since that visit, they have not stopped talking about the train ride every time we drive through the White Mountains. We're hoping to make it a yearly tradition to take a family photo at the top, weather it's driving up, or taking the train up, maybe one day once the kids are older, we can even hike up.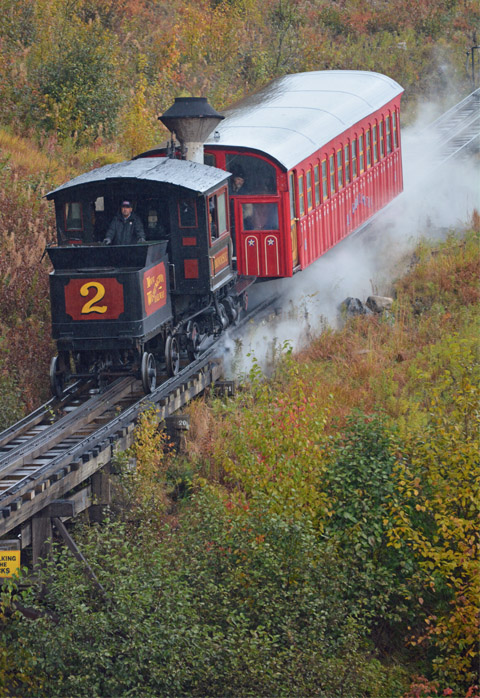 Our day started out rainy, just like last year, but we did catch a few moments of clearer skies while at the base. We arrived just in time to see the steam train descending down Mount Washington, last year we had just missed it.

Roundtrip Train Ride to The Top of Mount Washington:
The trip is 3 hours in total, one hour to reach the summit, one hour to explore, and a one hour train ride back to the base.  On clearer days,  you'll experience panoramic views of New Hampshire, Maine and Vermont, north into Canada and possibly even the Atlantic Ocean. Once at the summit, you'll want to step inside the Sherman Adams Visitors Center, Mount Washington Observatory's Weather Museum and 1853 Tip Top House, and take a memorable photo at the summit marker.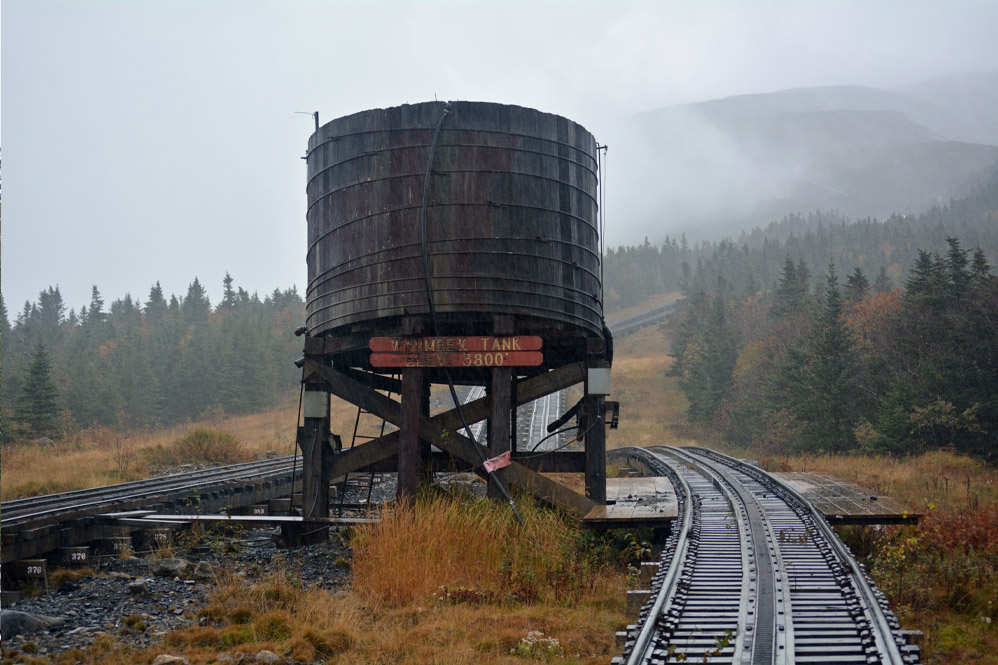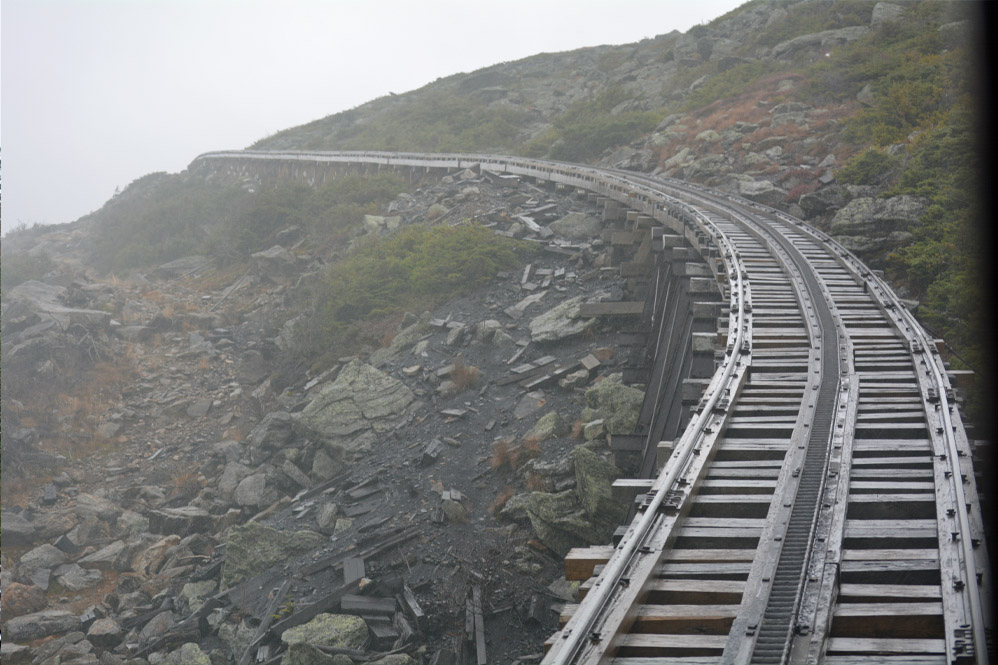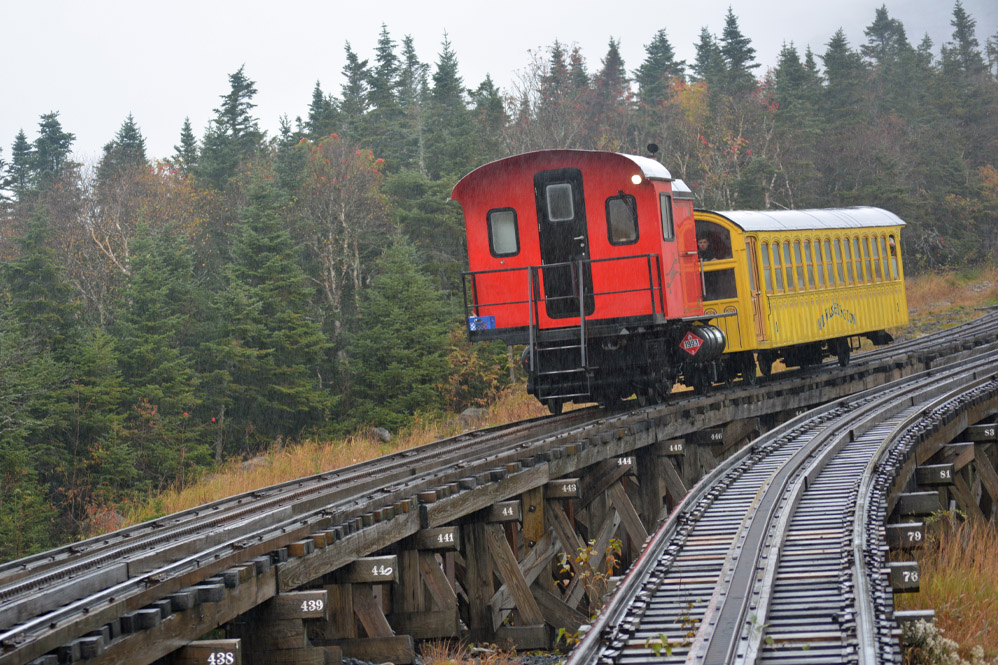 On our way up, the wind started to pick up, and we ended up being the last train to the summit for the day, as the winds were reaching 72 mph.  Our stay at the summit was cut a little short due to the winds. While most people in our group decided not to brave the cold & rainy weather and visit the summit marker, but we were able to snap a quick family picture, and then warmed up with some soup and coffee from the summit café.
Museum:
Before or after your trip to the summit, stop by and view memorabilia of The Cog at the museum, browse the gift shop, or have a bite to eat at the restaurant. You can also view the visitor map, I was amazed at the amount of visitors to the Mount Washington Railway from around the world, this map depicts visitors just from April 2015. We traveled to the summit with a group that was visiting from England.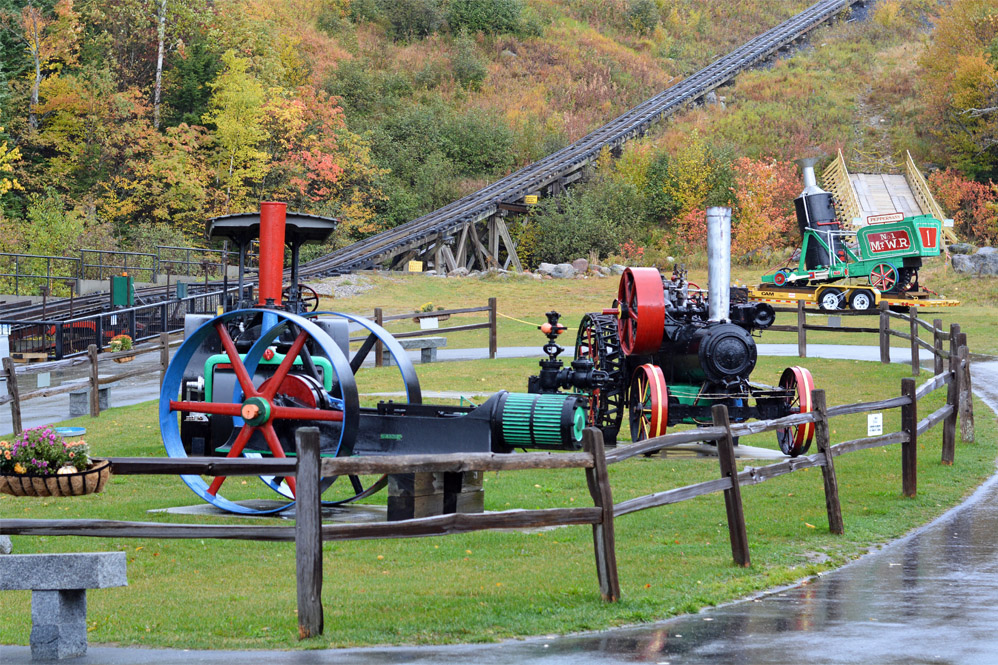 Tips for Taking the Cog Railway:
Be prepared, check the weather as it is often colder at the summit.
While there are ATMs at the summit, the café is cash only.
* Thank-you to the Cog Railway for providing our family with this unforgettable experience.