This post is brought to you in partnership with On The Border.
This past weekend after a morning full of shopping with the kids and my mother, we decided to stop by On the Border Mexican Grill and Cantina for lunch. On The Border Mexican Grill & Cantina is famous for their border-style, sizzling Mesquite-grilled fajitas, and have recently come out with their newest menu item, Border Bowls, that are packed full with flavor.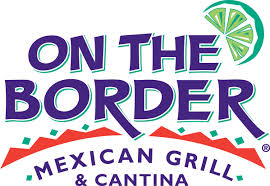 The first On The Border was opened in Dallas Texas in October of 1982, and since then they have opened over 150 restaurants in 34 states, including the Massachusetts location that we visited.
The newest Border Bowls are made to order with fresh ingredients including cilantro lime rice, black beans, bell peppers, queso fresco, shredded lettuce, pico de gallo, sliced avocado, and a side of roasted red chile-tomatillo salsa topped with either shrimp, steak, chicken, or for the vegetarians -mushroom.
Border Bowls:
Grilled Shrimp, Fajita Steak, Fajita Chicken, Grilled Portobellow Mushroom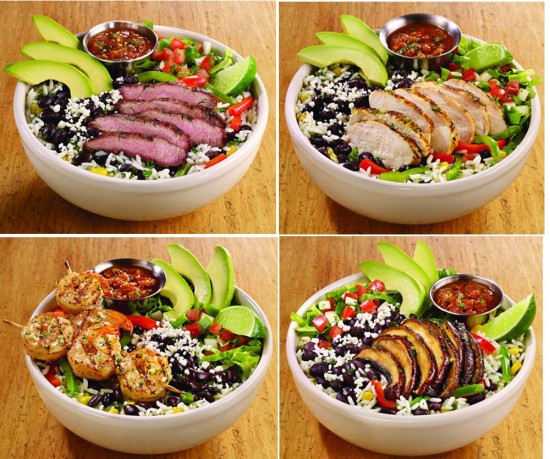 While I usually opt for the enchiladas, after learning about the new Border Bowls I had my eye on the grilled shrimp Border Bowl which was boosting with flavor and vegetables. My mother is not into spice and big flavor, and choose the chicken & cheese quesadillas.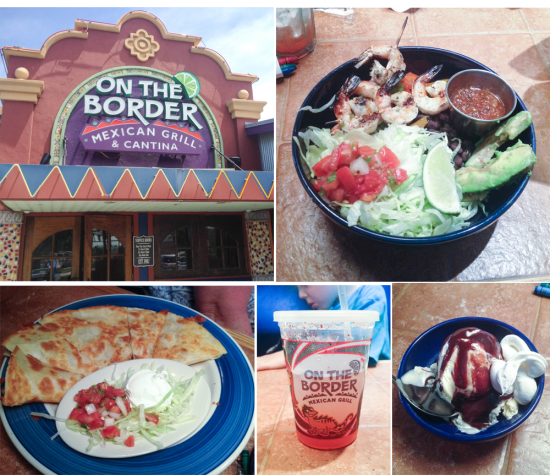 For those dining with children, On the Border, offers a variety of kids meals including cheese quesadillas, tacos, enchiladas with rice & beans as well chicken tenders, cheeseburgers, and corn dogs. While Jonathan enjoys the tacos and quesadillas, Trevor is not a big fan of Mexican food and prefers corn dogs or chicken tenders so it was nice to see the variety of food offered for the kids. When the kids are happy, mom & dad are happy, and it makes for a more enjoyable outing. The kids will also be excited to know that all  kid's meals include an ice cream sundae, strawberry or chocolate.
Join Club Cantina!
Planning a visit soon? Make sure to join the Club Cantina and get a Free queso or sopapillas with the purchase of an adult entrée.
Learn more about the Border Bowls that are now available at On the Border.
Which Border Bowl would you most enjoy trying?