Every summer our family packs up and heads off to Michigan for 2 weeks to visit family, and in the coming weeks we will be taking that 15 hour road trip again. While the boys are great travelers it is still necessary to pack activities to keep them busy as well as mess free snacks. We pack a cooler to help cut down not only on expenses but on the number of stops we have to take if someone gets hungry or wants a drink.
What to pack for your summer road trip.
Coloring books or activity sheets
iPad- or kids tablet preloaded with movies & headphones
Cooler with drinks
Snacks that are easy to eat and don't make a mess, like Fisher Nut Exactly™ snack bites
Extra change of clothes that are easily accessible in case a child spills a drink or an accident occurs.
Plastic bag close by in case of said accidents or stomach aches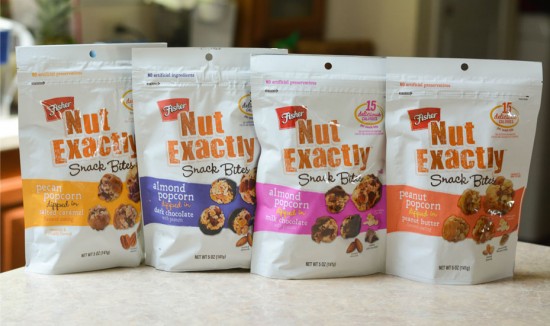 Fisher Nut Exactly, Fisher® nuts newest innovative snack product is a combination of roasted nuts and whole grain popcorn, rolled into a bite sized snack that's dipped in milk chocolate, dark chocolate, peanut butter or salted caramel. This uniquely sweet & savory snack contains no artificial preservatives, is gluten free and comes in a convenient resealable bag. At 15 to 16 calories per snack bite, the four varieties allow for easy smart snacking, and are great to pack in the car for road trips, I will be packing a couple varieties to get in my chocolate and salted caramel fix while driving 15 hours.
Fisher Nut Exactly is available in four varieties:
Almond Popcorn Dipped in Milk Chocolate
Almond Popcorn Dipped in Dark Chocolate
Pecan Popcorn Dipped in Salted Caramel
Peanut Popcorn Dipped in Peanut Butter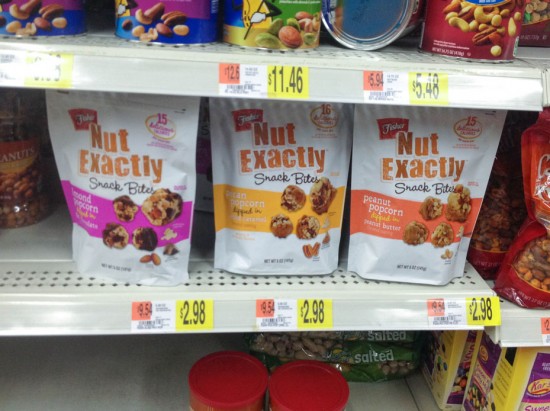 Located in the peanut isle at our local Walmart.
Fisher Nut Exactly is now available at retailers nationwide including Walmart.  To find a store near you, visit the store locator.
Enter to win Fisher NUT EXACTLY snack bites and a $50 Visa Gift Card!
To enter, simply fill out the form below.
This post is brought to you in partnership with Fisher Nuts. By entering this giveaway you agree to the Giveaway Rules. This giveaway will end on July 18, 2015 at 11:59am EST. The winner will be chosen via Rafflecopter. The winner will have 24 hours to respond or prize will be forfeited. You must be 18 years or older. Open to U.S. residents only. No P.O. Boxes. Giveaway prize and information provided by sponsor. Allow 4-6 weeks for prize fulfillment.  All opinions are 100% my own.