This post is part of the HEALTHY ESSENTIALS® 2014 program by Johnson & Johnson Consumer Companies, Inc. and The Motherhood, who sent me a box of products and compensated me for my time. Opinions, experiences and photos shared here are all my own, and I hope you enjoy them.
It's hard to believe it's already time for the kids to head back to school. This summer went by way to quick and I'm not really looking forward to the back to school rush, and trying to get the kids back into a routine. This summer was pretty laid back but with the boys heading back to school this week we have been trying to re-energize our routines.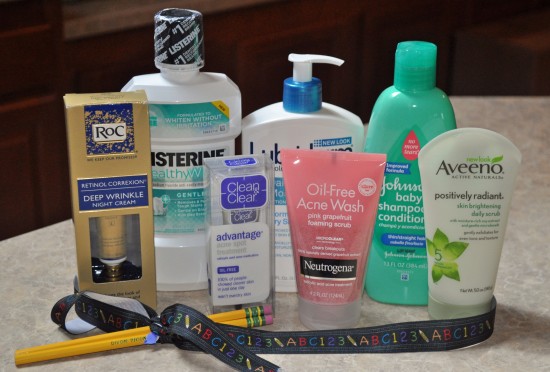 How do you prepare for the new school year?
Stick to a schedule: I tend to stick to the same schedule throughout the school year but it's hard to get started once we've had the freedom all summer long with late bedtimes. The boys do much better with schedules, not crying because they didn't have enough time to play, or they want to stay outside longer. Once school comes along there are no hidden surprises and the boys know what to expect every night. As soon as 7pm rolls around they know it is time to get ready for bed; bath, pajamas, brushing teeth, story and lights out.
Make Hygiene Fun: While back-to-school shopping for backpacks we also shop for a few new and "cool" hygiene products, new toothbrushes, toothpaste and mouthwash – like the  LISTERINE® SMART RINSE® Anticavity Fluoride Rinse, Phineas & Ferb Bubble Blast. Mom, also enjoys a few new products to get re-energized, like waking up in the morning feeling refreshed with Neutrogena Oil Free Acne Wash Pink Grapefruit.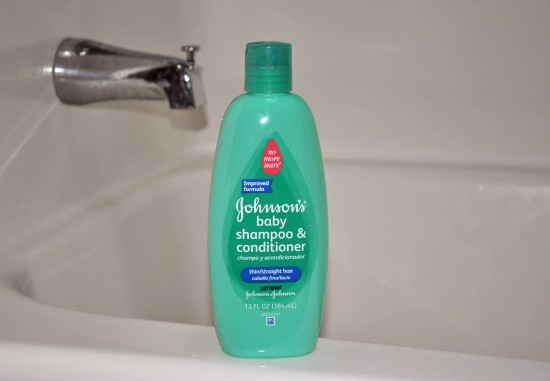 Save now on Back-To-School Healthy Essentials:
Sign up for the HEALTHY ESSENTIALS® program and gain access to back-to-school tips and over $40 in savings on great products including NEUTROGENA®, AVEENO®, and LISTERINE®.
Save $1.00 on JOHNSON'S® Baby NO MORE TANGLES® or Extra Conditioning hair care product (excludes sizes 1 oz.-4 oz., JOHNSON'S® BUDDIES® and JOHNSON'S® KIDS® products)
Save $2.00 on any (2) AVEENO® products (excludes cleansing bars and moisturizing bars, trial sizes and 2.5 oz. lotion sizes)
Save $2.00 on any (1) RoC® Anti-Aging product
Save $1.00 on any (1) NEUTROGENA® Cleansing, Moisture, or Acne product
Save $1.00 on any (1) SPLENDA® No Calorie Sweetener Product
Save $1.50 on any (1) VISINE® product (0.5 fl. oz. or larger)
Save $1.00 on any (1) LISTERINE® Antiseptic Mouthwash, or  (1) LISTERINE®NATURALS™ Antiseptic, or (1) LISTERINE® ULTRACLEAN® Antiseptic, or (1) LISTERINE® TOTAL CARE, or (1) LISTERINE® ZERO®, or  (1) LISTERINE® FLUORIDE DEFENSE® Anticavity Mouthwash product (Valid on products 1L or larger)
Back-to-School Twitter Party:
Join the Biggest Back-to-School Twitter Party today 8/27 at at 1pm EST. There will be 15 prizes given away, each prize includes an assortment of HEALTHY ESSENTIALS® products worth approx. $50. Use the #Moms4JNJConsumer hashtag to follow along.
For additional details and to RSVP visit: http://twtvite.com/Moms4JNJConsumerBTS