This is a sponsored post written by me on behalf of Triad Retail Media. All opinions are 100% mine.
Having a dog has always been a dream of mine, and a few years ago that dream came true. Growing up my family was unable to have a dog or cat due to allergies, both of my siblings and myself were allergic to both dogs and cats. After 10 years of allergy shots my dog allergy improved and once my husband and I got married we decided to foster a beagle/dachshund mix from the local shelter and soon adopted her. After seeing how much joy Kasie brought to our family we decided to head back to the shelter to find her a friend. After spotting Charlie through the database online I sent my husband to the shelter while I was of of town, his fostering soon turned into an adoption as well.
Through the years we have tried a few different types of dry dog food, switching it up as Kasie seems to get bored with her food after awhile and will not eat much. We have recently moved and no longer have access to the previous food we used to buy, and having only one major retailer (Walmart) we have had to explore other options.
For the past couple of weeks Kasie has been enjoying Purina® Beyond® which is the first line of natural pet food available at Walmart. With her sensitive stomach we made sure to slowly introduce the new line of dog food which is a good practice for everyone to do. While she's always eager to eat wet dog food, she tends to let her dry dog food sit for a bit. I was curious to see how she would take to the Simply 9 -White Meat Chicken & Whole Barely recipe since there were no soft pieces mixed in like she usually prefers. Once she gave it a try, there was no stopping and she soon left her dog bowl empty.
Purina® Beyond® Simply 9 – White Meat Chicken & Whole Barely recipe: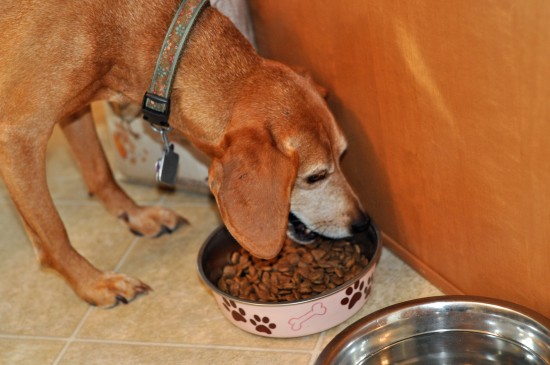 Purina® Beyond® offers a line of dog food as well as cat food that is made with natural ingredients and contains no added artificial colors & flavors, no preservatives, no corn, wheat, or soy. All of the recipes do not include any poultry by-product meal, only real meat, poultry or fish.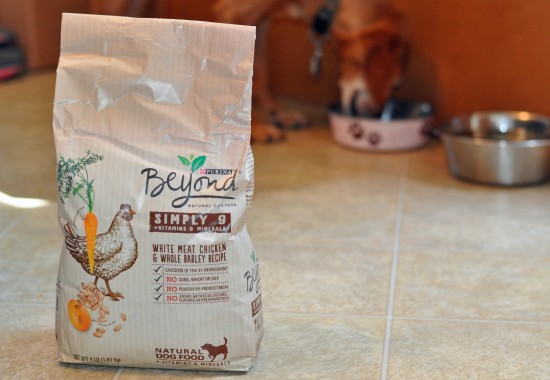 Dog food options:
Beyond® Simply 9
Beyond Superfood Blend
Beyond® Adventure Grain Free
Cat food options:
Wet food: Beyond® Pate and Beyond® In Gravy
Dry food: Beyond® cat food, Beyond® Superfood Blend and Beyond® Grain Free
Give your pet a safe & healthy meal with Purina® Beyond®. Pick up a bag at your local Walmart today.