This post brought to you by Sprint. All opinions are 100% mine.
Years ago I  never would have thought about owning a cell phone, but now I couldn't imagine life without one. My children have grown up in a household that does not have a land line, we only have cell phones and that's all they have ever seen. I'm sure one day they'll learn about land line phones in their history books, in today's world, there are smart phones.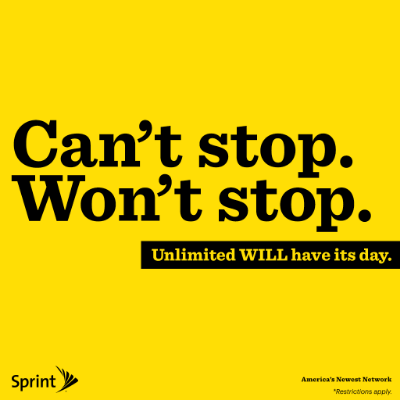 Sprint Family Share Pack:
For many families, cell phone bills can quickly climb between all of the calls/texts/data usage. With Sprint's new Family Share Pack  families can now have up to 10 lines, get 20GB of Shared Data and Unlimited Talk & Text for only $100 a month. For a family of four that can be a significant monthly savings.
With Sprint's Family Share Pack an average family of four would save $60 per month based on AT&T's and Verizon's current pricing through 2015. In addition to being cutting the monthly costs, families will also receive double the data of Verizon, AT&T, and T-Mobile. My husband alone currently pays $65 a month for 400 anytime minutes, 200 texts, and 200MB of data. We have been thinking about about condensing our two plans into a family plan, which would save us at least $30 monthly while doubling our data, and provide unlimited text and calls.
Whether there are 3 individuals on your plan, 6, or 10, you'll get at least 20 GB of shared data  for $100 monthly. Sprint's new plan makes it simple and affordable to get what you want out of a wireless plan, talk, text, and data. Data has become a  necessity for our family as I am able to check my email and keep in touch with work while on-the-go. It's also convenient to be able to check the weather and get information on local attractions, movies, and info at a moment's notice. While I enjoy the freedom of searching the Internet, streaming music and sending pictures and videos, data can add up and there have been times when we've had to turn off data when we reach the limit to quickly. With Sprint's Family Share Pack,  20GB of shared data between my husband and I would be a jump from our current plans and will allow us more freedom while adding money back into our pockets monthly based on our current contracts.
If your currently in a contract with another carrier and choose to switch your number and activate a plan with the Sprint Family Share Pack, Sprint will buy out your current contracts with a Visa Prepaid Card worth up to $350.
More lines. More high-speed data. Low price.
How would your family benefit from the new plan?