*Samples provided.
While most moms are jumping for joy that their kids are heading back to school within a couple weeks, I'm wishing that summer would last a little bit longer. Every year those two months off go by in the blink of an eye, especially when you live where 20 degrees is considered "warm" in the winter. I feel like I just unpacked the summer clothes from the basement, and just like that it's already over and the cold mornings are about to start back up.
Now it's back to the crazy mornings trying to get three kids to the bus stop in time and the ridiculous after school sports schedules.
But before the kids head back to school, it's time to do some back to school shopping! I can remember how excited to I used to get when it was time to pick out a new backpack and lunchbox, my middle son takes after me with the back to school shopping excitement while my oldest prefers to reuse his backpack year after year. This year though its time to upgrade his backpack as he heads into the 4th grade, and will be needing more room to hold all of his books & homework.
Below are three great ideas when it comes to choosing a backpack.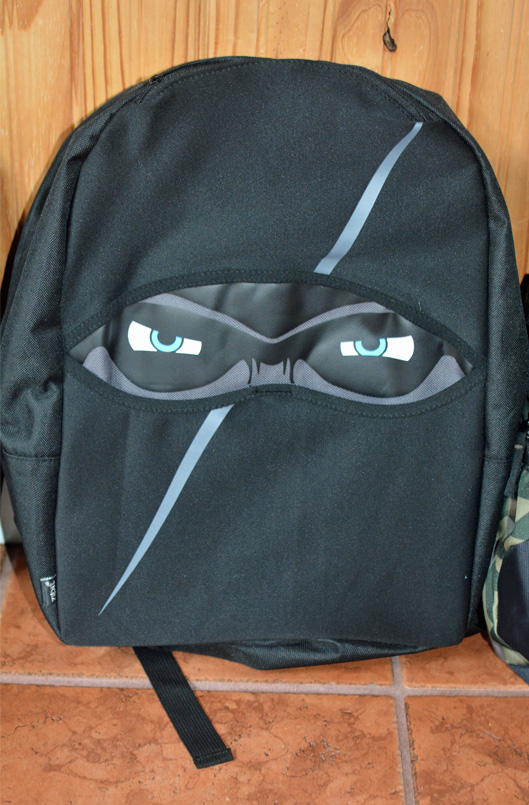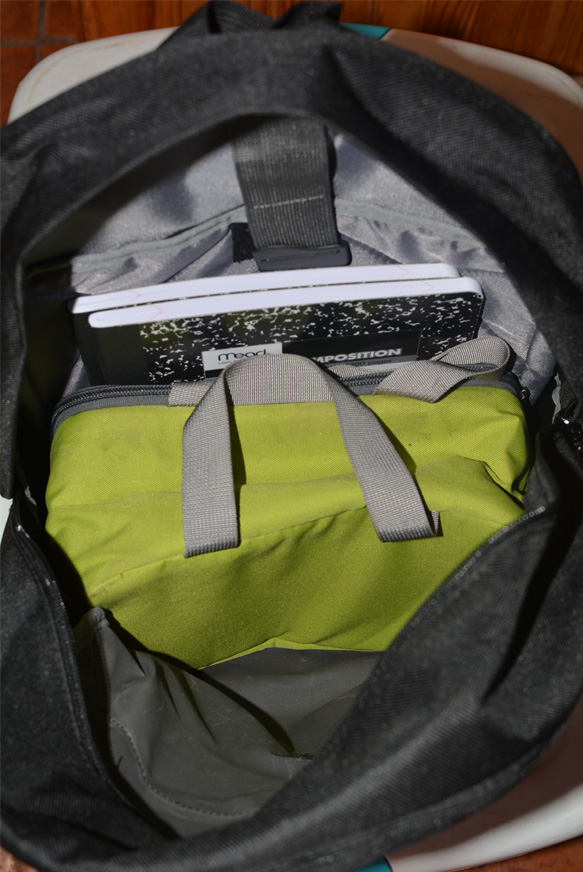 Ninja Backpack
Main compartment area has room for a 14" laptop
1 zippered upper compartment for smaller items on the front (above eyes)
1 lower compartment for smaller items on the front (below eyes)
Machine washable- Zip up and wash on gentle cycle
Available at: www.Amazon.com or www.just-zipit.com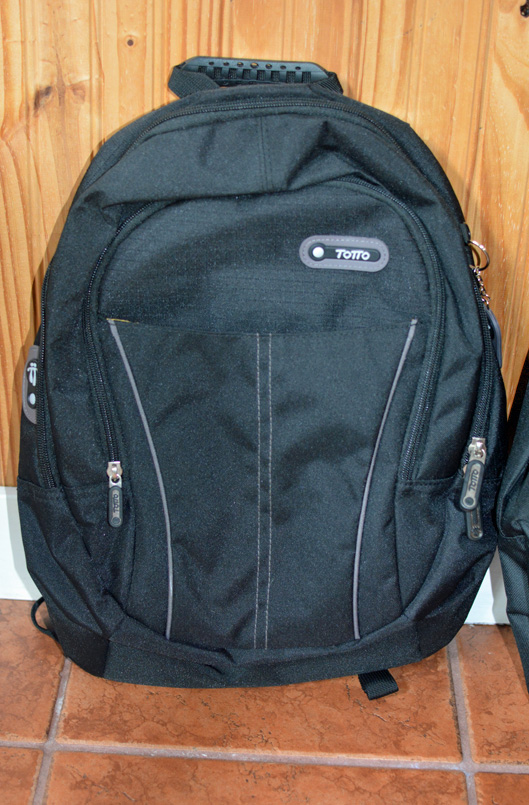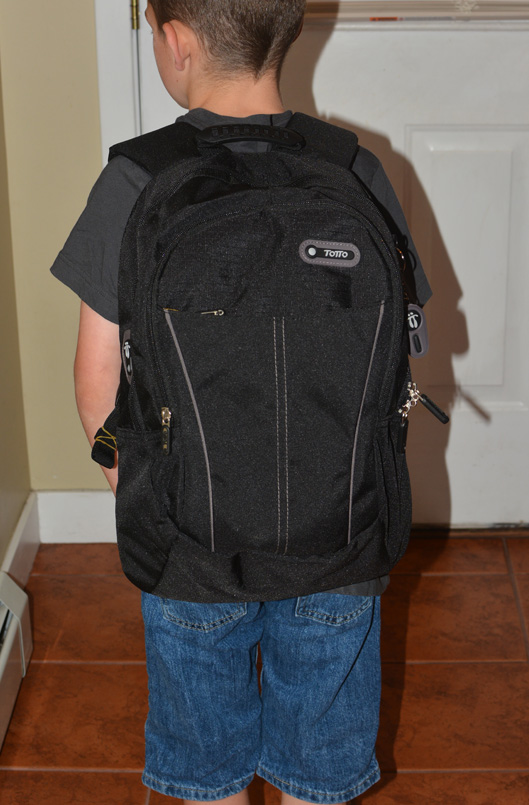 Arvar Backpack:
Main compartment area has a sleeve that holds up to a 14" laptop
2 front zippered pockets

Front zipped organizer section with detachable key clip

Secret zippered pocket on the back
Available at http://us.totto.com/
Warp Backpack
Padded inside pocket holds up to a 15.6" laptop.
3 front zippered pockets

Front zip-down organizer section with key clip

Two side mesh pockets – perfect for water bottles
Padded carry handle
Available at www.solo.net
The Ninja and the Arvar backpacks are both perfect when a smaller storage area is needed, but as the kids get older and need more room, the Warp Backpack is the best fit as there is plenty of space to hold school work, sweatshirts or snow pants – must haves when you live in the Northeast. The Ninja & Arvar worked best for my 2nd grader as he only has to carry a folder and his lunchbox to and from school. The Warp backpack provided plenty of room for my 4th grader as he has to carry additional books and a binder. He liked the simple look of the Arvar backpack but was unable to fit all of the books AND his lunchbox, the Cambri would have been a better option as it is bigger. I pack their school lunch everyday and prefer to have them store their lunchbox in their backpack, its one less thing they can loose on the bus.
 What features do you look for when choosing a backpack?
Save
Save