Back-to-school shopping was always a memorable time growing up. I can remember the excitement heading to the store with my mom to pick out new clothes, new sneakers, and a new backpack. Now most parents shop online for not only clothes but school supplies. I'm guilty of online shopping, it's more convenient checking multiple things off my list without having to leave the house. Instead of keeping three kids including a newborn entertained in the store, I have them sit near the computer and help me pick out new clothes and supplies. I enjoy seeing their excitement while shopping, I'm sure it won't last for too much longer as they grow older.
In addition to the typical backpack, pens, pencils, notebooks, and folders, make sure to see if your child will need a graphing calculator. Graphing calculators were a must have for my high school stats class back in the early 2000s, I'm amazed at how advanced they have come. I would have loved the LCD backlight and color displays that are now available.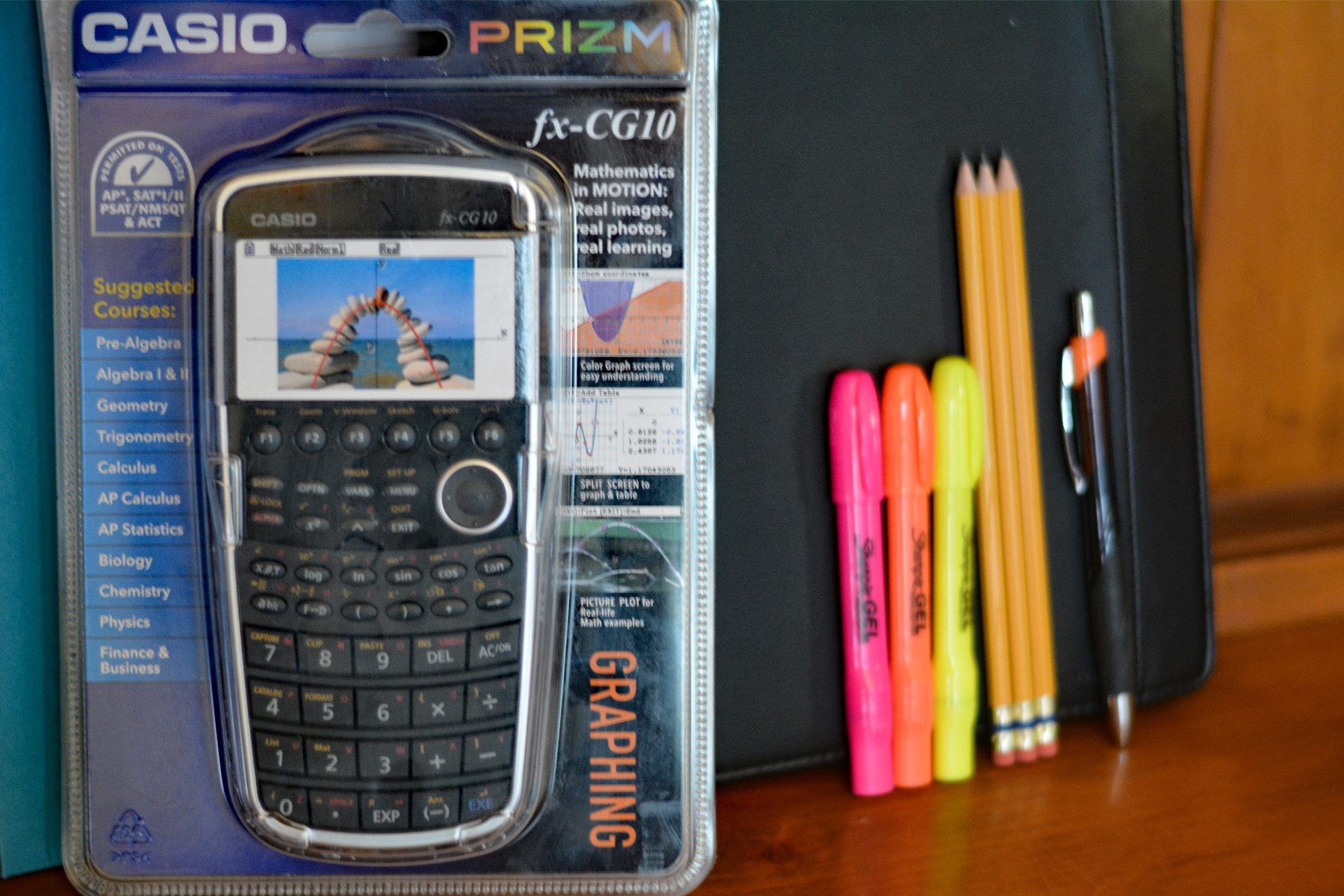 Back-To-School Checklist for High School:
Agenda/Planner
Backpack
#2 Pencils
Pens
White out
Highlighter
Notebook for each subject
Pocket folders
Index cards (to help study)
Combination lock (gym or hallway locker)
Locker shelves
Graphing Calculator

PRIZM fx-CG10: This model is packed with features to help enhance the users' understanding of mathematics, including a high resolution color LCD screen with full textbook-style display, a picture plot that enables learning from real-life pictures, and a multitude of functions that leverage the color LCD in graphing objects like dotted lines, circles and bars, and grid lines on graphs. MSRP: $129.99.

fx-9860GII: Available in either pink or gray, this advanced graphing calculators is the perfect accessory for students. The fx-9860GII allows for powerful, quick calculations on a generous screen size. It also features a new LCD backlight for superior visibility, and natural display shows expressions and results exactly as they'd appear in a textbook. MSRP: $79.99.
ClassWiz fx-991EX: Introduced as Casio's newest scientific calculator, this is the industry's first unit with spreadsheet functionality. The fx-991EX enables users to create spreadsheets with up to five columns and 45 rows (a maximum of 170 data items). This calculator is also able to convert graphs into QR codes which can be displayed on a projector screen, allowing both teachers and students to work together seamlessly. MSRP: $19.99.
Are your teens required to have a graphing calculator?
*Product sample provided.