It's hard to believe that the kids are heading back to school next week. While Jonathan is excited to get back to see his friends, he loves school, Trevor has mixed feelings about attending school all day long. Kindergarten is full day this year and it is going to be a big change from attending preschool for a few hours twice a week.
The first day of school will be here before we know it, so this past week I have been making sure that we have everything needed.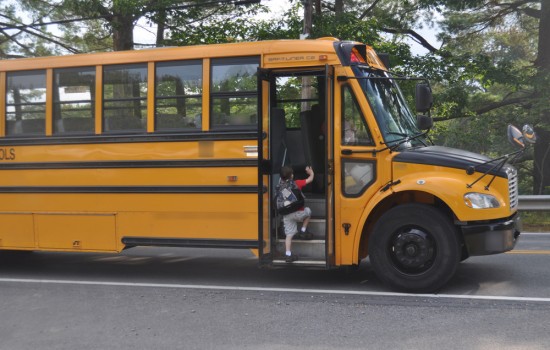 Elementary Back to School checklist:
Backpack
Lunchbox
Rubbermaid Lunchblox
Thermos (for spaghetti, mac & cheese ect)
Reusable Water Bottle
Wet Ones Singles
Tissues (for classroom)
At least four out of the five days I week, I plan on having the boys bring to lunch to school. Last year, I let Jonathan choose one day every couple of weeks to buy hot lunch, and I think we'll continue on with that this year as well. Since I make lunch weekly, I often make a variety of meals so that the boys don't get tired of the same sandwich every day. Last year, Jonathan would mention how lucky his friends were, that they could have a different lunch every day as they purchased hot lunch so I started making lunchable style meals in reusable containers.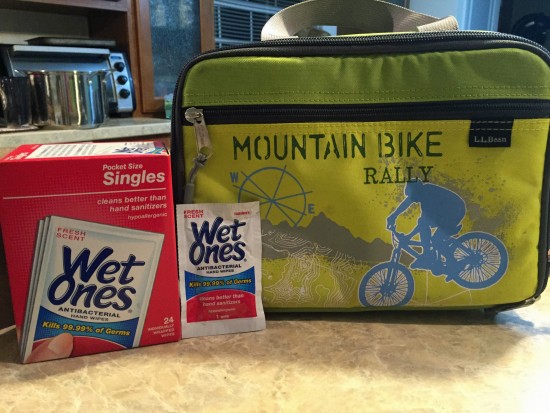 Having two boys, I know how messy their hands can get during recess, or even in the classroom as they love to see and touch everything. Most of the lunches I pack include finger foods like wraps and vegetables, so it's handy to have a Wet Ones packed in their lunch bag. They can just tear it open, clean their hands, and dig into their fun lunches.
These individual Wet Ones Singles can be purchased at Target and kill 99.99% of germs.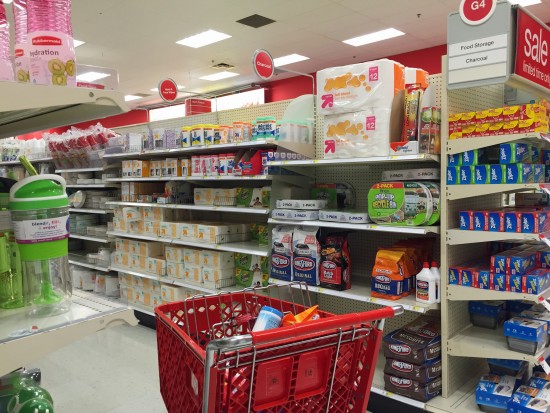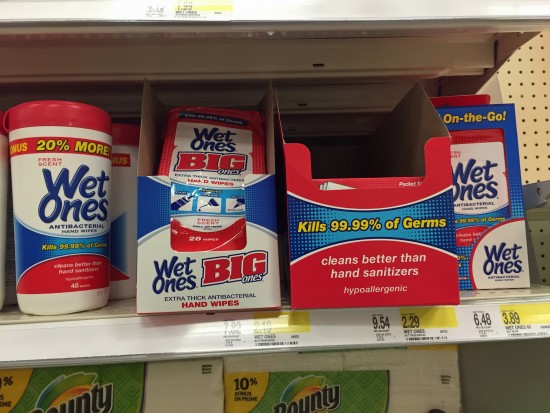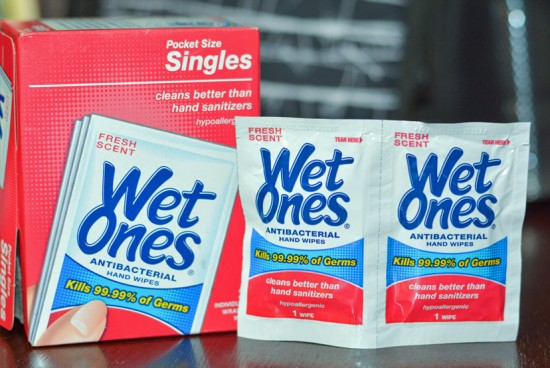 Unlike hand sanitizers that can dry or irritate your skin, Wet Ones antibacterial hand wipes contain an Aloe formula and are hypoallergenic.
Wet Ones are America's #1 Hand Wipe (#1 claim based on scan data for 52 weeks ending 5/12/15)
Next time you're getting ready to head to Target, bring along your Wet Ones coupon, to save on this lunchbox essential.
Do you make your children's lunch?
Stop by later this week for fun lunch ideas…
This is a sponsored conversation written by me on behalf of Wet Ones®. The opinions and text are all mine.