I can remember packing for my first year of college and having a wide range of emotions run through my head. I was stepping foot into an atmosphere with new routines, new friends, and a new place to call home, it was the start of a new journey. I can remember being excited to go 'back to school' shopping, except instead of just needing a new backpack, a few notebooks and clothes, I also needed bedding for my dorm, a laptop, and everything from laundry detergent, to food, and personal hygiene products.
Freshman year I didn't work full time so I was always trying to budget meals, entertainment, and everyday items that I knew I would need. I couldn't just run into my parent's basement when I needed more laundry detergent, or more toothpaste like I did in years past. I was now on my own, and needed to buy it myself.
I used to love when I received a care package from my family with snacks, and everyday essentials that would have otherwise cost me money, like deodorant, shaving cream, and disposable shavers. Simple things, but to a college student with limited funds, it made my day & I was thankful.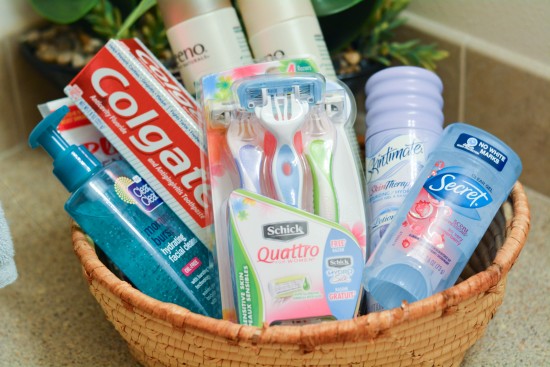 College Care Package Ideas:
Personal Hygiene Products:
Toothpaste, toothbrush, floss, mouthwash
Deodorant
Shampoo & Conditioner
Disposable Schick Razors
Chapstick / Makeup
Pens / Highlighters
Laundry Detergent
Snacks – chips, granola bars
Candy- Sweedish fish, gummies
Microwaveable Meals
Card Games
Cleaning Supplies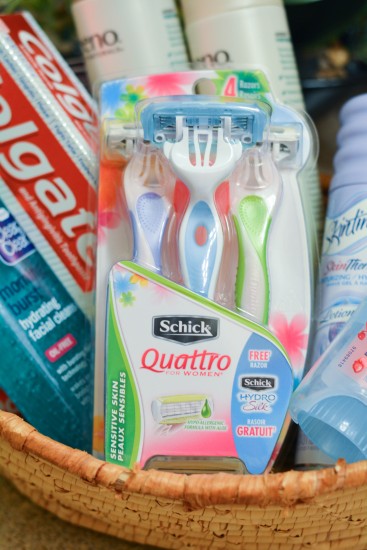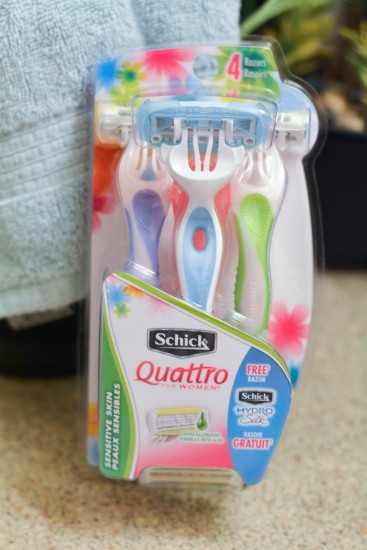 It didn't take long for my mom to catch on to what products I used, as I always bought the same thing over and over, like the Schick® Quattro For Women® disposable shavers. I can't just use any shaving cream & disposable razors due to sensitive skin, so once I found out that the Schick® Quattro For Women® worked, I stuck with it. I can always count on a close shave with Schick and luckily for me, the Schick® Quattro For Women® has been around for many years.
Can you think of any other items to include in a college care package?
This is a sponsored conversation written by me on behalf of Schick®. The opinions and text are all mine.