Halloween Cupcakes add a spooky touch to your Halloween Party. Top your favorite cupcake recipe with these creepy tarantula-shaped gummies, realistic gummy earthworms, and eyeballs, perfect for any school Halloween party.
Products provided by Oriental Trading.
With Halloween right around the corner, the kids have been anxiously waiting for the day that they can wear their Power Ranger costumes. As much as I'd love to be able to make their costumes each year like my mom did growing up, I didn't acquire her sewing skills at all and will gladly order what they want to be. But if you need a dessert or Halloween Cupcakes for the school Halloween party or neighborhood get together, I'll gladly spend hours in kitchen doing what I love, baking.
Add a spooky touch to any cupcake with these halloween cupcake decorations – tarantula-shaped gummies, realistic gummy earthworms, and gummy eyeballs.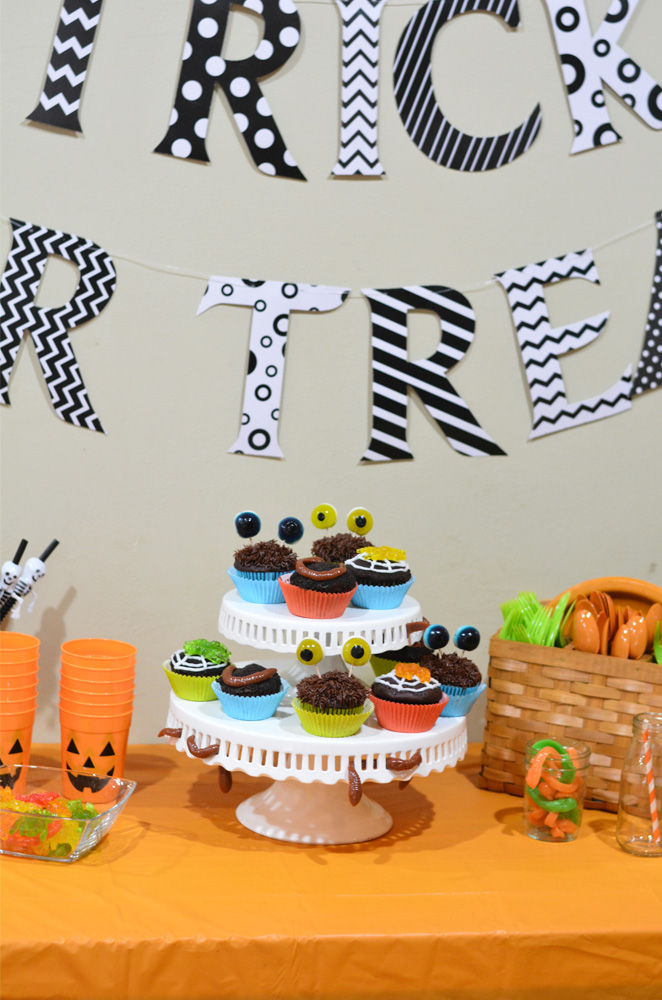 You don't need to be a baker, or even have to bake to make these creepy halloween cupcakes. If you're pressed for time or don't like to bake purchase store bought cupcakes and top them with these halloween cupcake decorations.
Halloween Cupcakes
Earthworm Cupcakes:
Spider Cupcakes:
 Monster Cupcakes: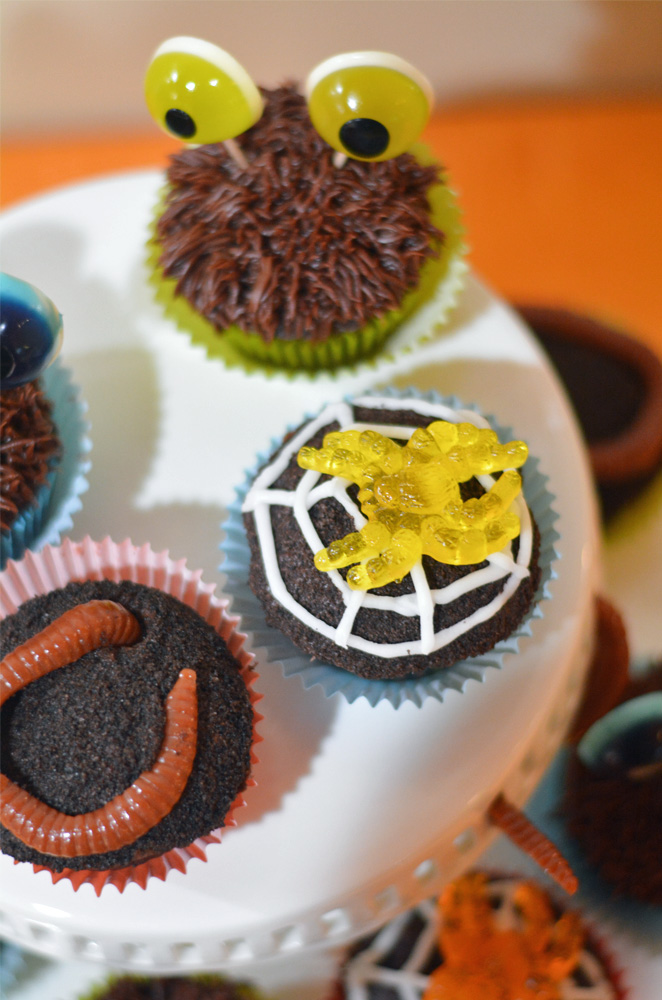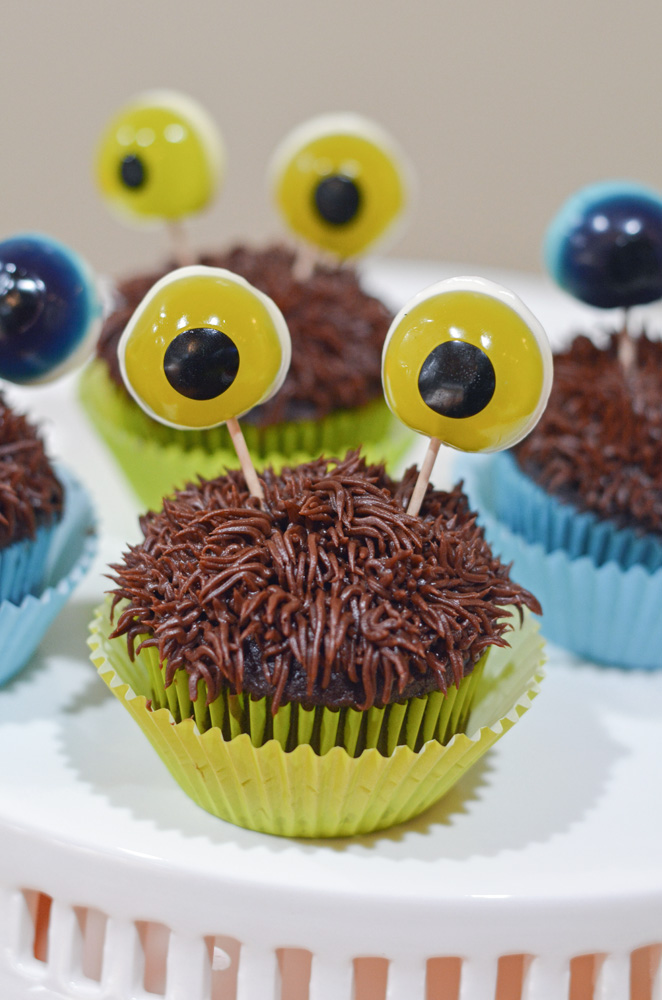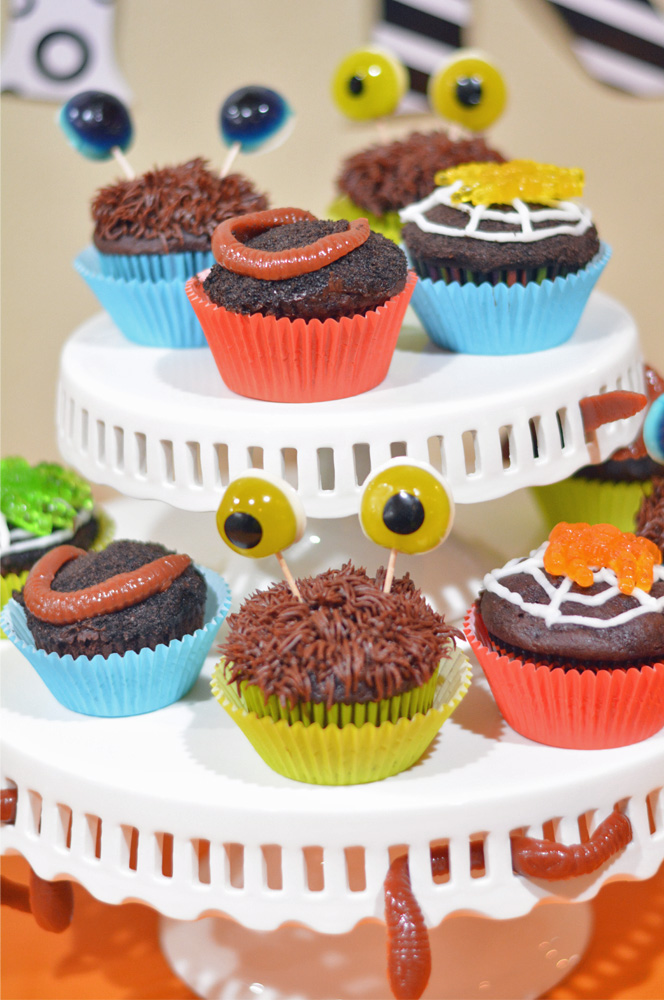 I have to admit, I'm not sure I could have eaten those Halloween Cupcakes with an earthworm on them if I spotted them at the dessert table, they really do look like real worms. The kids on the other hand thought they were the greatest, especially if they had one hanging out of their mouth and bumped into an unsuspecting friend who though they were eating a real worm.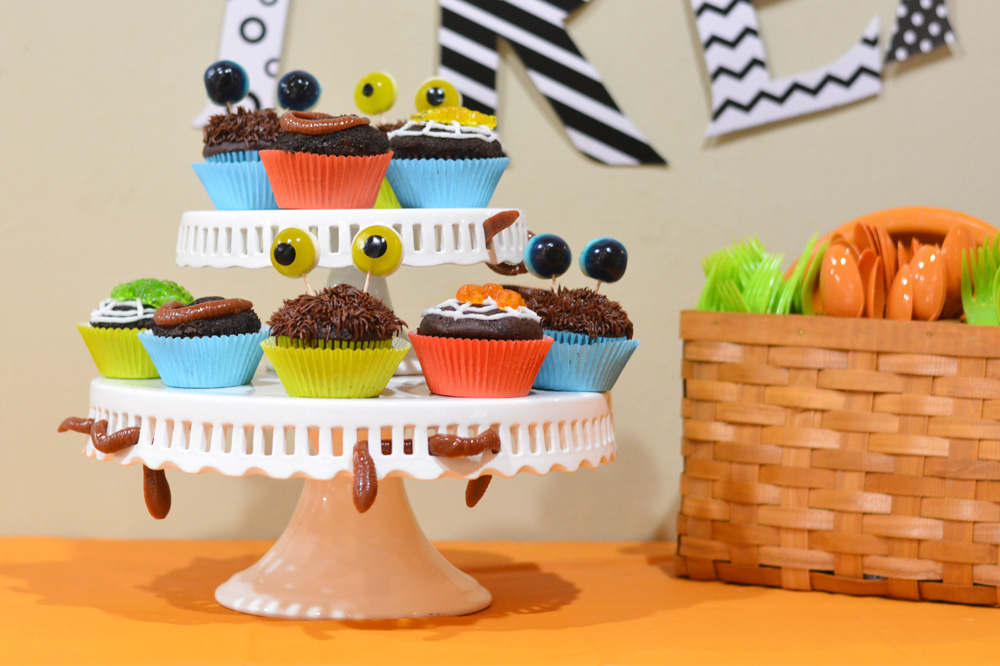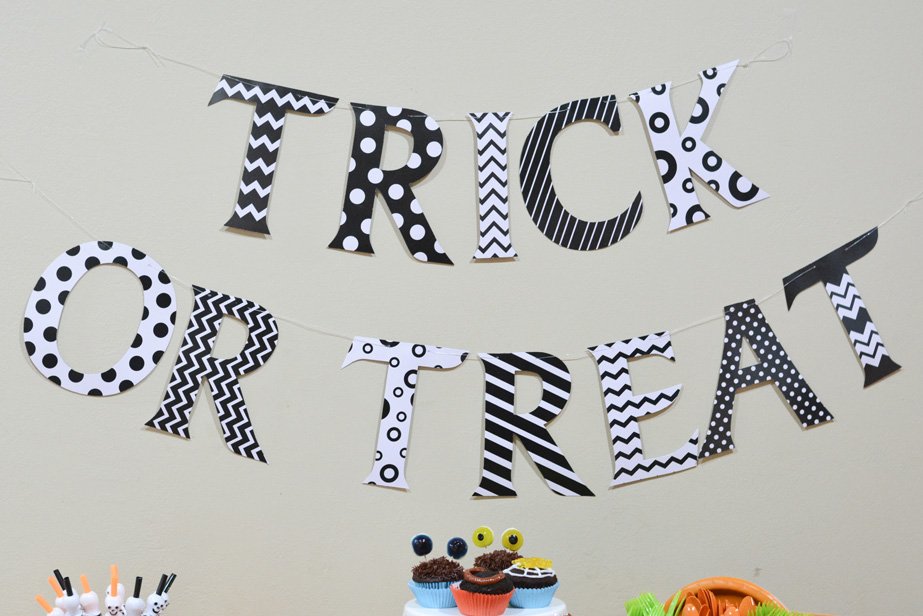 When it comes to hosting a Halloween party, you don't have to spend a lot to have a fun night. Choose simple Halloween decorations and add a few fun touches like these skeleton straws and Jack-O'Lantern cups. You can purchase these Halloween decorations that I found at Oriental Trading.
Pumpkin Spice Orange Plastic Tablecloth | Pumpkin Spice Orange Plastic Spoons
Lime Green Plastic Forks | Trick Or Treat Halloween Cardboard Pennant Banner

You may also like:
Save