Add a spooky touch to your Halloween dessert table with these Halloween treats for kids! These easy halloween treats for school are sure to make for a spooktacular celebration.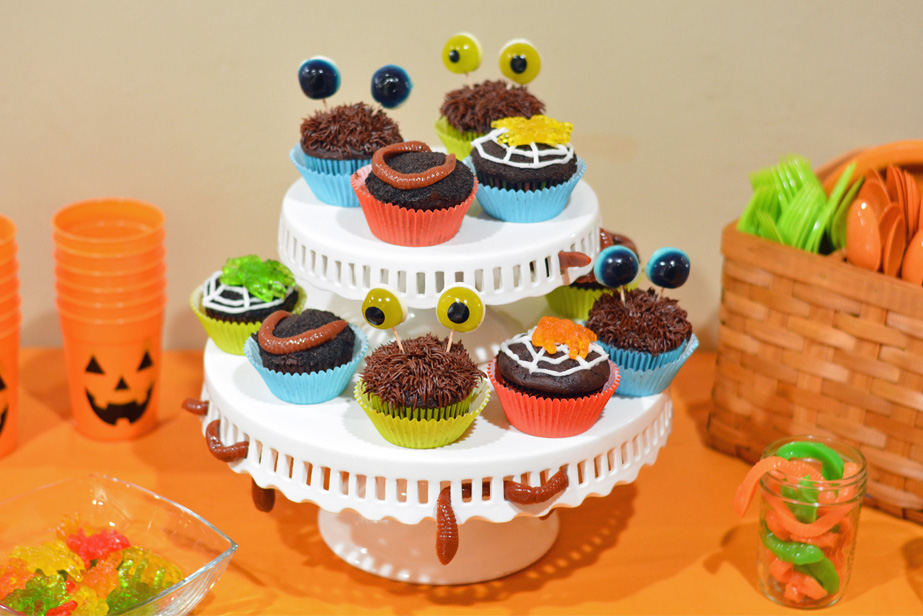 Looking for an easy halloween treats for school to make for your child's classroom party? Find three fun & easy halloween treat ideas for school below.You can bake your favorite cupcake recipe or save time by purchasing store bough cupcakes. Add a fun Halloween cupcake decoration on top, like these gummy worms, and you'll transform an ordinary cupcake into a spooky school treat in seconds!
We made these Halloween Cupcakes for my son's classroom party and all of the kids were raving about how cool they were. For kids that didn't like cupcakes or didn't want to have a cupcake, I packed extra cupcake decorations so that the kids could still enjoy the Halloween gummy candy.
Halloween Treats for School
Spider Cupcakes: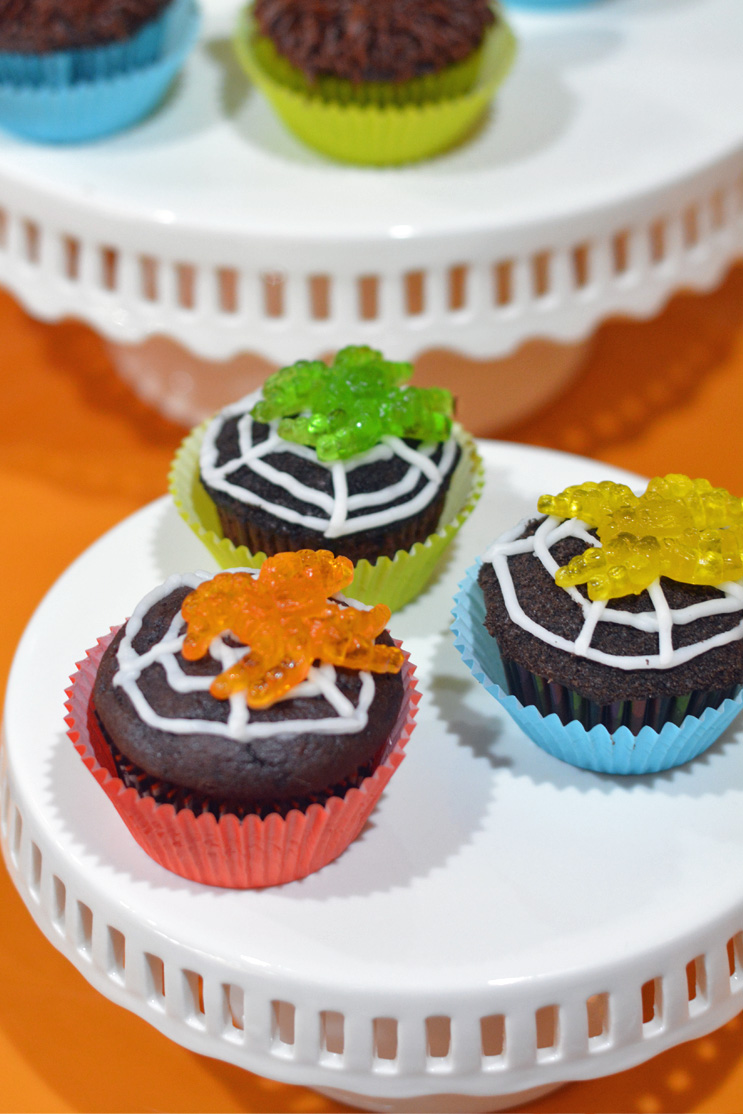 Make easy Halloween spider cupcakes by piping a web with vanilla frosting. Add a gummy spider to the top of your cupcake.
Scary Monster Cupcakes: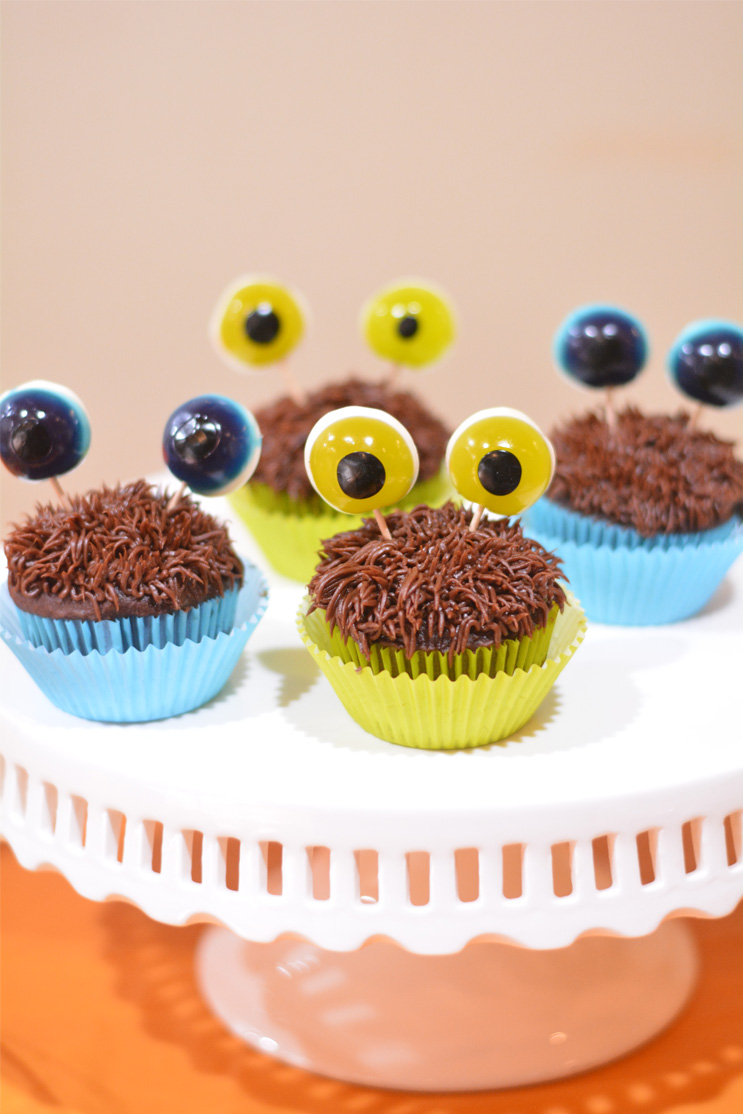 To make these monster cupcakes, add these fun gummy eyeballs using a toothpick into your favorite cupcake to make scary monster cupcakes.
Gummy Worm Cupcakes: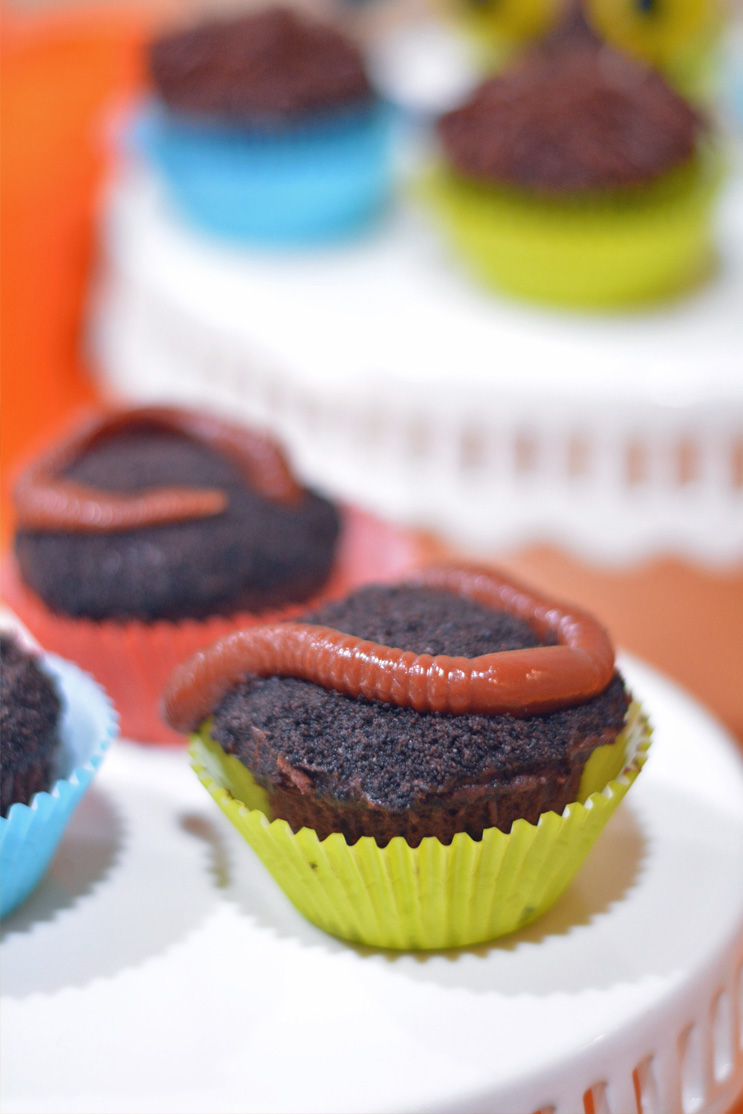 Frost the cupcake, dip it into crushed oreo cookies (dirt) and add a gummy earthworm on top to make these Dirt cupcakes.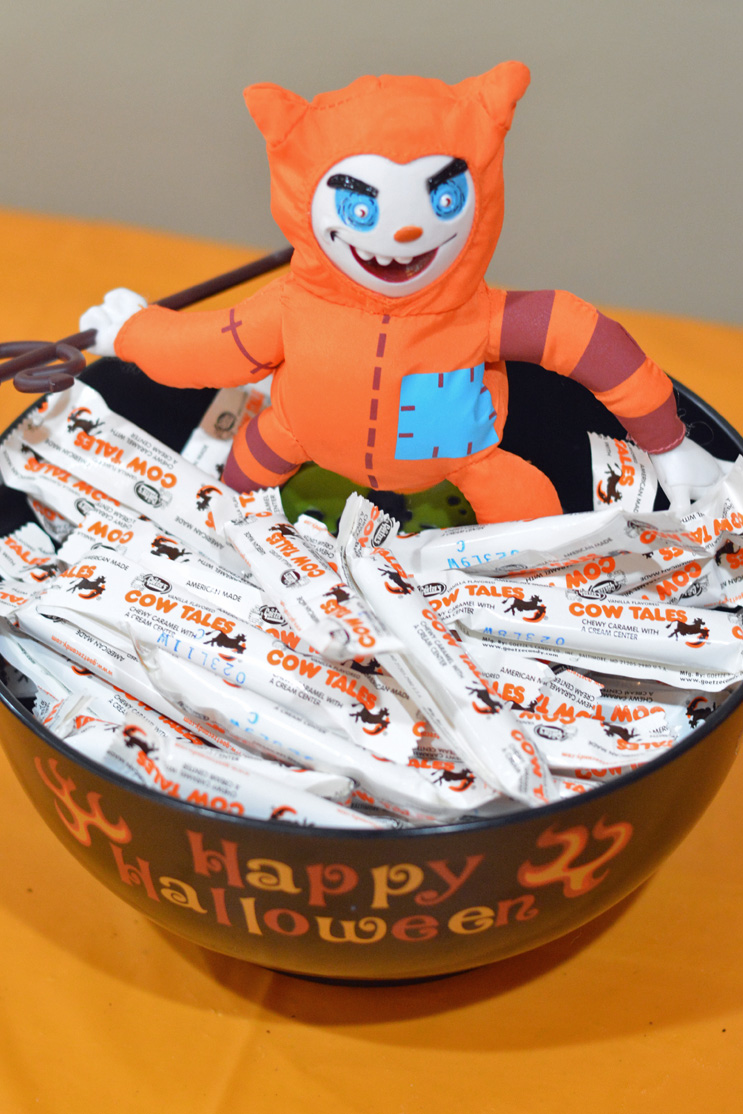 Looking for additional treats for Halloween school parties? Hand out treats that are not as common including these Cow Tales Mini Candy or Welch's Fruit Snacks Mixed Fruit.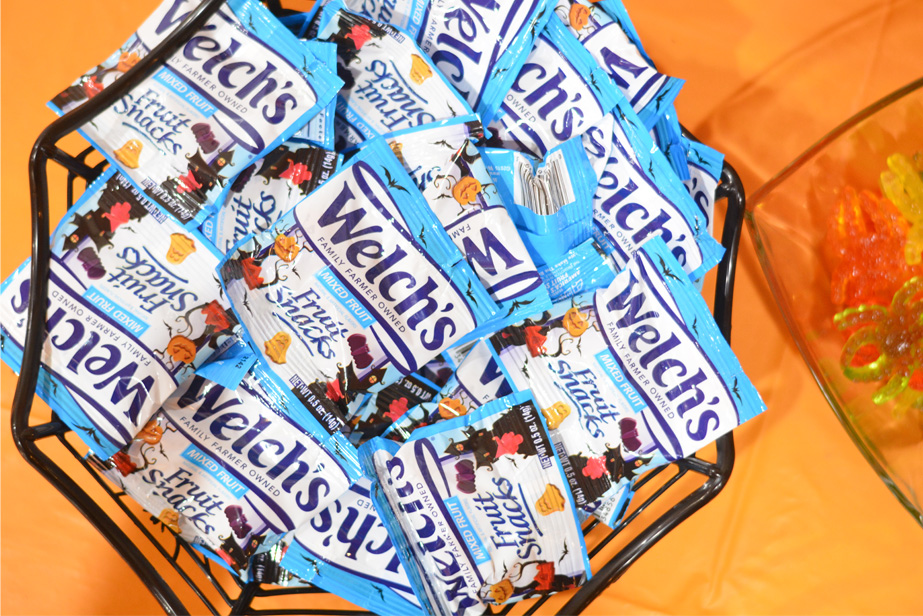 Find all these fun Halloween candies including the gummy earthworms, eyeballs and spiders at Oriental Trading, your Halloween Candy Headquarters.
What type of candy do you typically hand out to Trick or Treaters?