The other day when the kids and I were trying to think of a fun dessert to make, Jonathan remembered the Gummy Worm Octopus Cupcakes that we had spotted in Parents Magazine a few weeks earlier. With a pool play-date planned for the following day I knew these would be a fun treat for after the kids went swimming. We already had most of the ingredients on hand but we did need to pick up gummy worms and gumdrops. Gummy Worms never last long in our house, it's not even because of the kids, my husband and I are a sucker for gummies, and as soon as the package is opened, they're gone.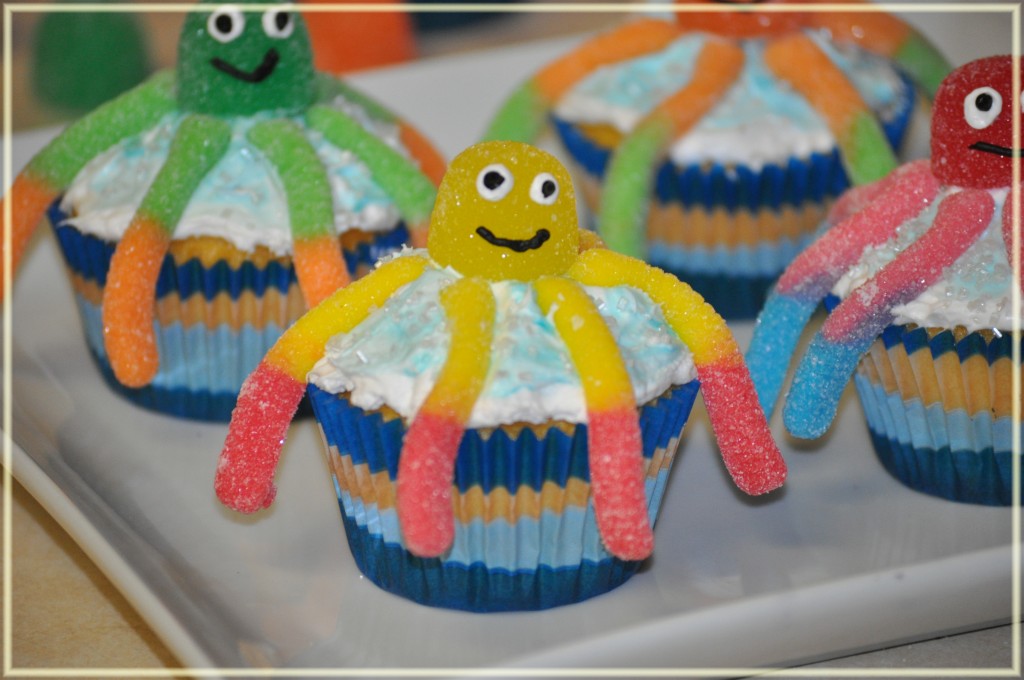 I whipped up a batch of cupcakes and while they were cooling we headed to the store. I didn't realize we had picked up the wrong kind of gumdrops until I started to make the gummy octopus, the gumdrops were way too small and we're not proportional with the legs so I dropped what we were doing, packed up the kids and headed back to the store. I'm glad my husband didn't walk in at that time, the kitchen was a mess with gummy worms, frosting, and cupcakes scattered everywhere. This time we ended up at Walgreens and I was able to find larger gumdrops that worked out perfectly. So make sure to buy large gumdrops, not the small ones.
The kids couldn't wait until I was done decorating all of the cupcakes and were ecstatic when I was finally finished, only to find out they had to wait a little longer while I took a few pictures. What a mean Mom!
These Gummy Worm Octopus Cupcakes are sure to make a splash at any summer picnic or outing!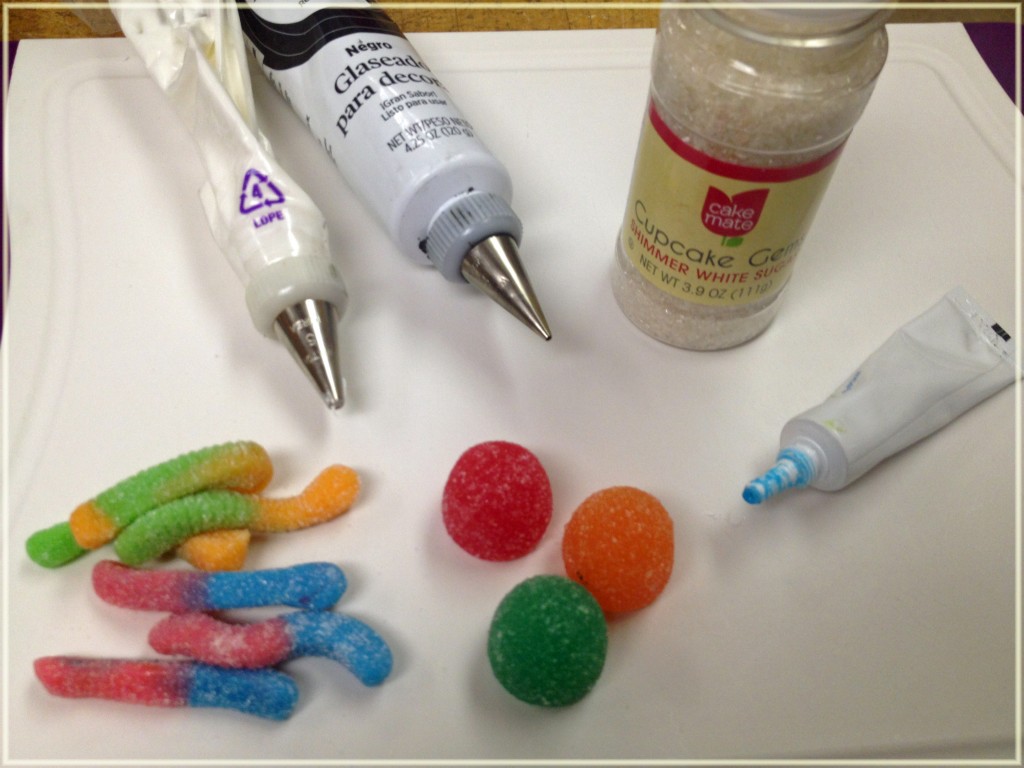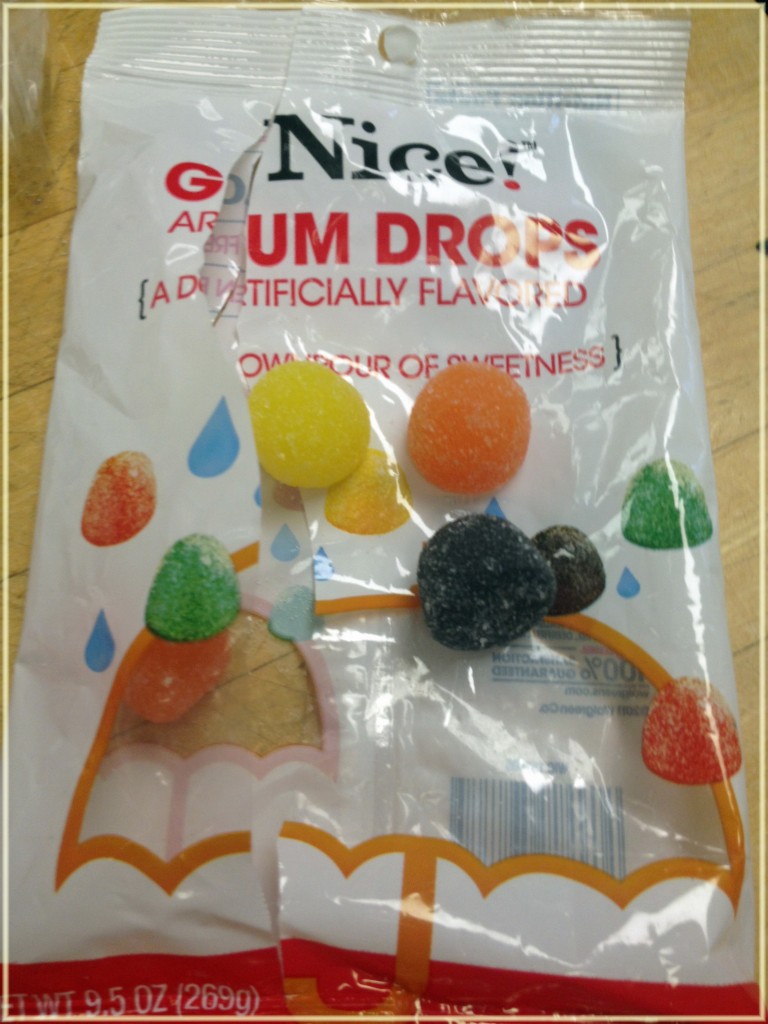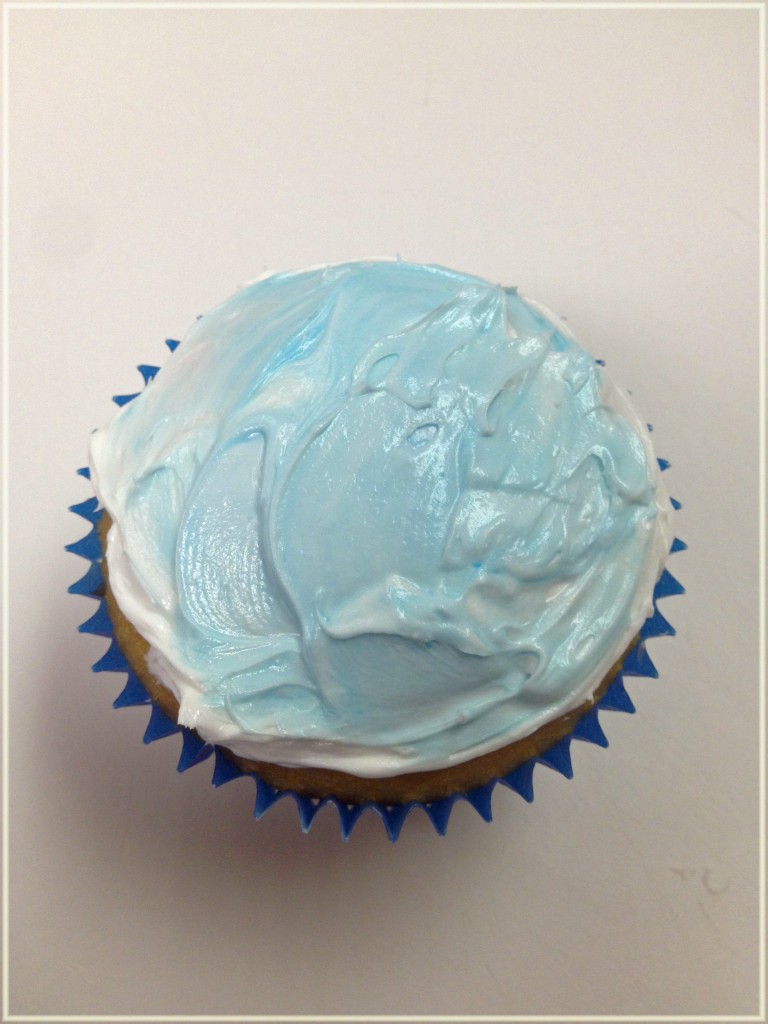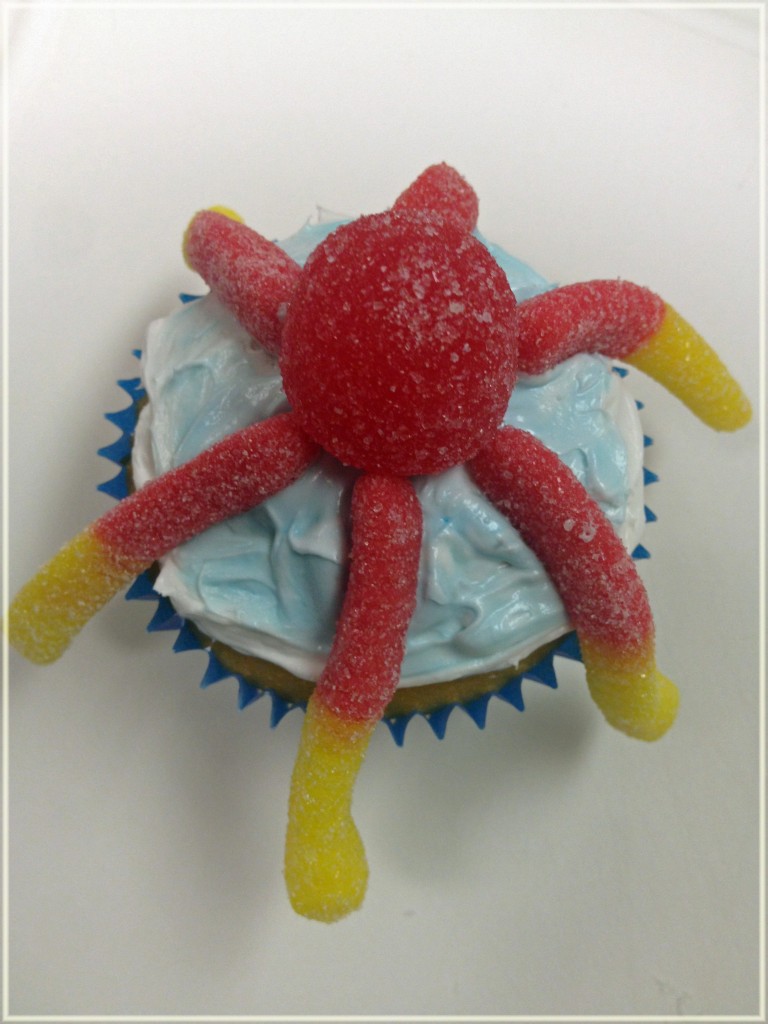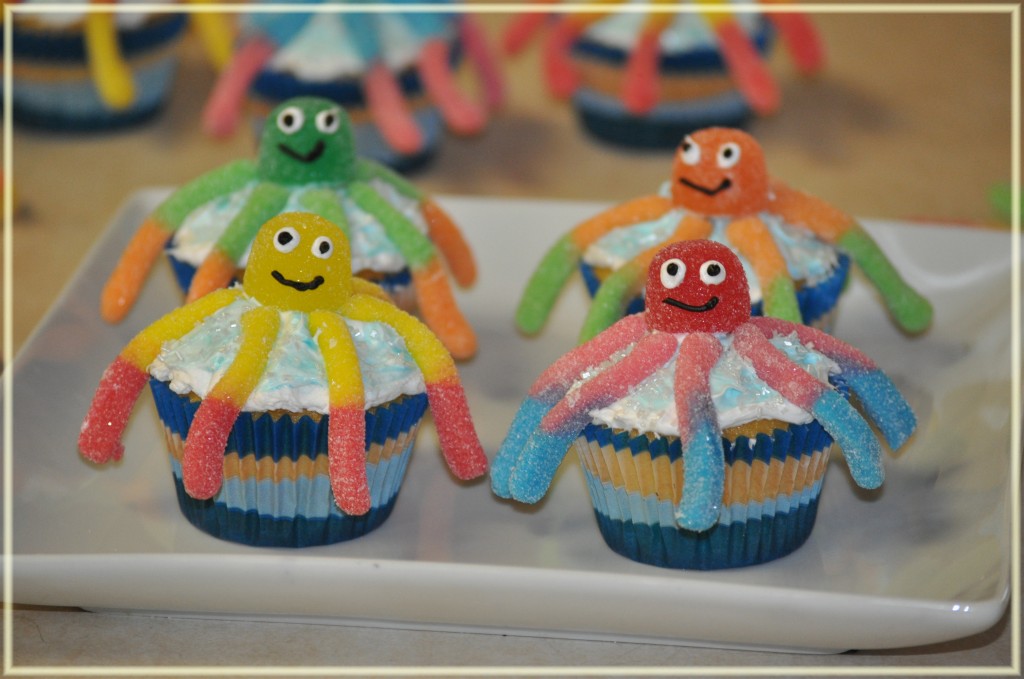 Gummy Worm Octopus Cupcakes
Ingredients
Cupcakes
Vanilla frosting
Small tube of black frosting
Small tube of blue decorator gel
White sprinkles/nonpareils
Gummy worms
Large gumdrops
Instructions
Make cupcakes & allow to cool.
Cover cupcake with vanilla frosting. Add a few dots of blue decorator gel, then use a butter knife to swirl it into the frosting.
Press 7-8 gummy worms around the edges, letting them hang over the sides, make sure to leave a space in the center for the head.
Use white and black frosting to make eyes and a mouth on the gumdrop, then press the gumdrop into center of the cupcake.
Sprinkle with white sprinkles/nonpareils.
Notes
If you don't have black food coloring or black frosting you can always use chocolate frosting for the eyes. I already had a tube of black frosting and put a Wilton #2 tip on it, which saved time and allowed me to make the eyes a lot quicker and easier. If you don't have any Wilton tips you can always put the frosting in a zip-lock bag and cut the tip.