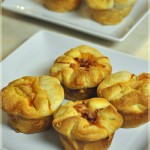 For the holidays as part of a sponsored post for Collective Bias®  I made these easy Garlic Parmesan Pizza Biscuit Cups.
Weekends in December are filled with holiday cheer, decorating the house, picking out our tree, attending Christmas parties and entertaining guests. I have found a new love for baking recipes now that I have two little boys, and wouldn't mind having guests over every weekend knowing that I'd have someone to enjoy all… Continue reading →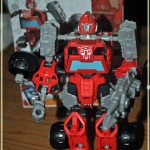 Disclosure: This post is brought to you by Hasbro. All opinions are my own personal and honest thoughts.
Have a Transformers fan in your household? For the first time, Transformers fans can construct, customize and convert their very own Bots with Hasbro's new line of Transformers Construct-Bots. Transformers have become well-known in our house, the boys were first introduced last Christmas when they received the Hasbro Transformers Rescue Bots which they transform weekly from robots to vehicles. They were both beyond excited when they spotted the new Construct Bots, and especially that there was two of them, one for each. Continue reading →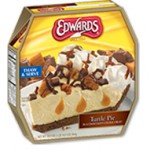 Disclosure: This post is brought to you by Edwards Desserts. All opinions are my own person and honest thoughts.
Almost every time I walk down the frozen isle in the grocery store, I always stare into the dessert isle, wondering if I should splurge or not. I try to wait until I know we'll have friends or family over, that way I know I won't eat the whole dessert myself. With Thanksgiving right around… Continue reading →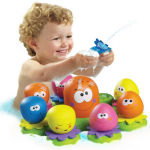 Disclosure: Samples received. All opinions are my own personal and honest thoughts.
Whether you are shopping for an infant, toddler, preschooler, or an early grade school student, there are some fabulous new items from available from TOMY, Fairy Tale High and Educational Insights for the holidays. One of my favorite gifts this year for toddlers is the TOMY Toys Octopal Squirters, bath time was always a huge hit in our house, and still is. Plus… Continue reading →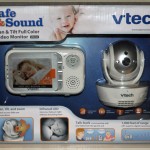 This post brought to you by VTech Communications. All opinions are 100% mine.
Looking at our first baby monitor that I received at my baby shower it is amazing how far technology has come in just a short 5 years. Pan, tilt, zoom, infrared LED, 1,000 feet of range! Our old baby monitor was a hit or miss if it would work, we'd charge it up only to have the battery die just a… Continue reading →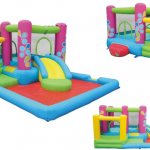 Still looking for that perfect holiday gift? How about a Bounce House that is sure to make everyone smile! Playhouse Bouncers has bounce house and water slides for kids of all ages! Have only one child, no problem, four kids? There are plenty of bounce houses and water slides to choose from.
Bounce Houses are always a huge hit at birthday parties and BBQs, why waste all that money renting a bounce house only to… Continue reading →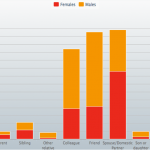 Disclosure: This post is brought to you by SuperCuts. All opinions are 100% my own.
Have you ever thought about owning your own business, being your own boss? Well now is the time, SuperCuts is currently looking for individuals to open their own Super Cuts Franchise. No you don't have to know to cut your own hair, with low costs, and backed by national advertising you'll just be in charge of running the business. Continue reading →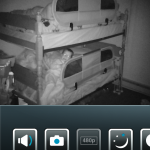 I like to think of Tyler and Jacob as smart and responsible, but I have to face it, at almost 4 and almost 6 years old they can be quite mischievous. We recently put bunk beds in their room which was an exciting yet scary experience. I'm always telling them not to jump on beds, and to not play on the top bunch, and although they've been really good the past week boys will be… Continue reading →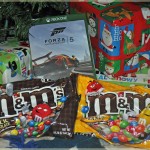 I am a member of the Collective Bias®  Social Fabric® Community.  This shop has been compensated as part of a social shopper insights study for Collective Bias and its client.
Are you ready for the holidays yet? Still looking for the perfect gift for your gamer? How about a fun stocking stuffer that everybody loves! When you purchase M&Ms and Forza Motorsport 5 at Walmart you'll receive a $10 egift card from Walmart… Continue reading →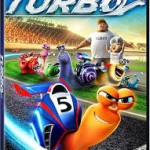 Head on over to Walmart.com to score the Turbo DVD for only $4.98, regularly priced $29.98! It is no longer available for shipping, but is available for Free In-Store Pickup. If it's not available at your location, make sure to "check more stores" I was able to find a location near by that had some in stock. Continue reading →