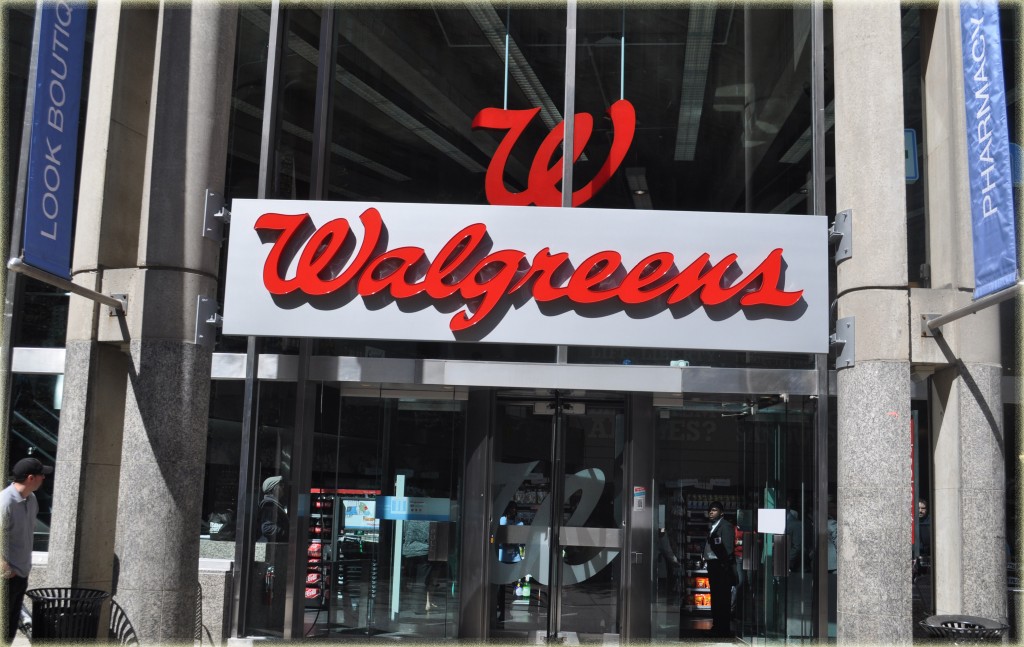 This past week  I was invited to the grand opening and ribbon cutting ceremony of the new Walgreen's Flagship Store in Boston. The new Walgreen's Boston Flagship Store is located in Downtown Crossing at the corner of School and Washington Street and is unlike any drugstore chain that I have ever seen, and it's only the third of its kind! In addition to the wide variety of fresh fruits offered, there are hundreds of on-the-go meal options including wraps, salads, and sandwiches made daily. There is also self-serve frozen yogurt , fresh sushi, a smoothie bar, beverages galore, state-of-the-art pharmacy, and you can even get your nails and eyebrows done! I never pictured myself walking into Walgreen's and getting a fresh fruit smoothie and getting a manicure.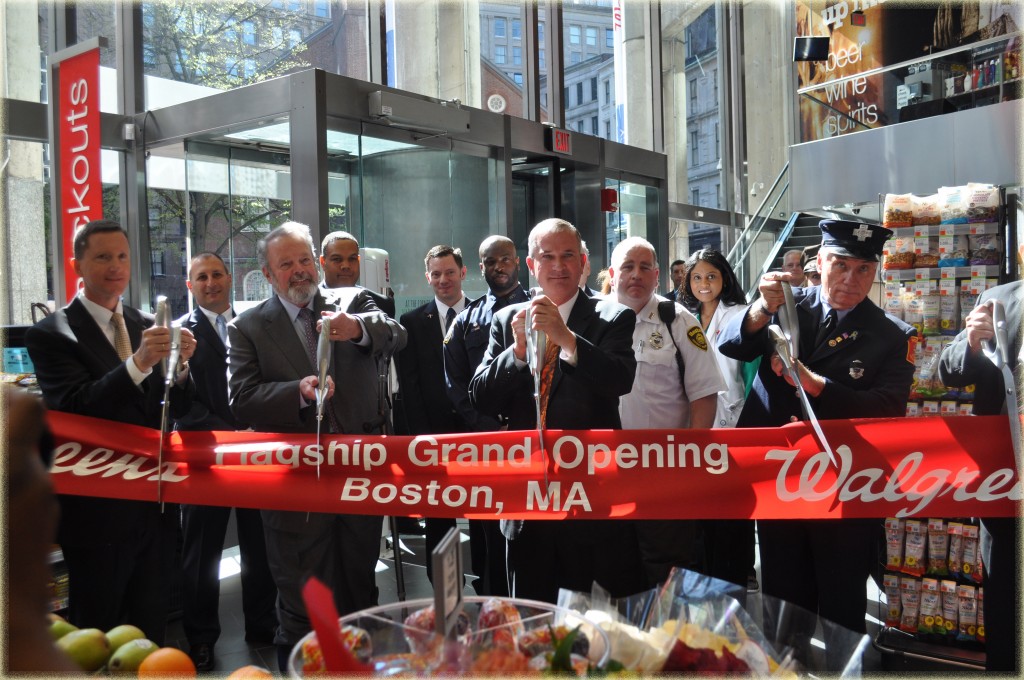 Walgreen's Boston Flagship Store Features:
State-of-the-art Pharmacy which is designed to encourage interaction between the pharmacist and patient. There is always a pharmacist available at the desk to answer questions, provide counseling to patients and offer clinical services. There is also a consultation room that provides privacy and an Express RX kiosk for quick checkout.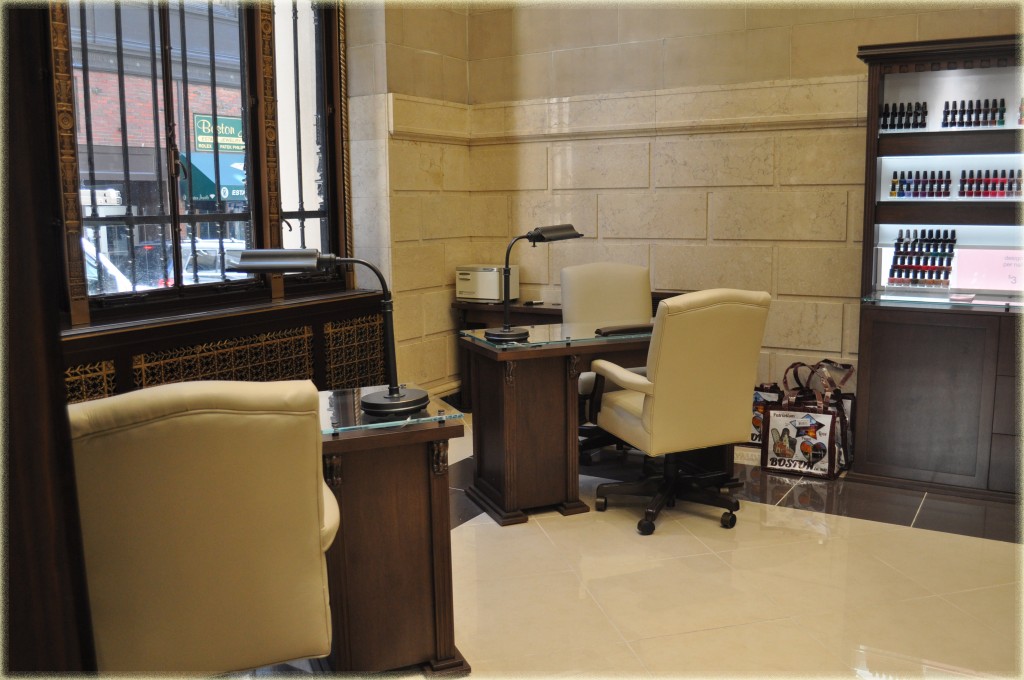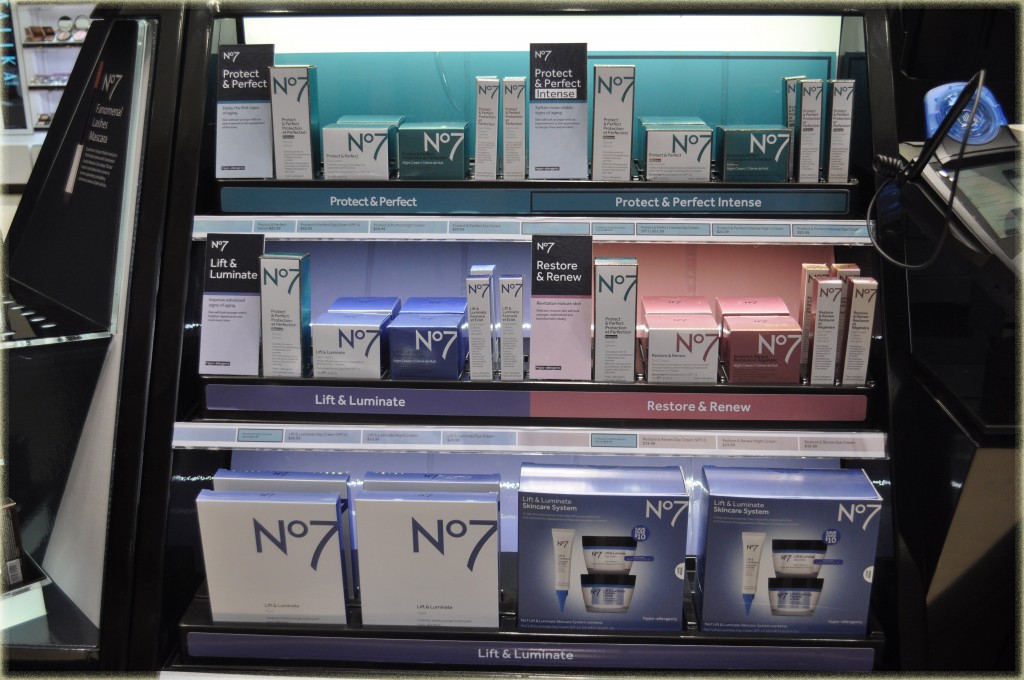 LOOK Boutique beauty department features dozes of prestige cosmetics, skincare, and hair brands including No7, Britain's leading skincare brand. No7 was created by BOOTS and is known for its internationally acclaimed range of anti-aging beauty serums, all independent scientifically tested. Trained beauty advisors are on hand to provide recommendations and answer questions. A Nail Bar provides $12 manicures with colors from OPI and essie.  BROW shaping and grooming services are also available at the Ramy Eyebrow Bar. The Virtual Makeover kiosk is also unlike any kiosk I have ever seen, simply take a picture of your face and scan the make-up, instantly you can see how the make-up would look on your face.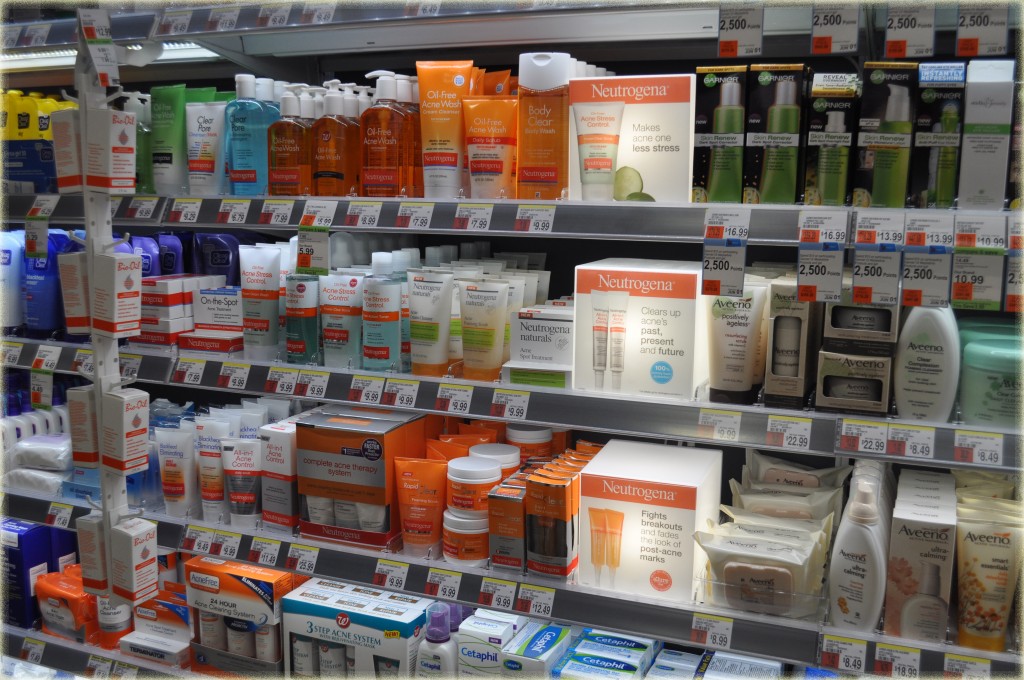 The shelving throughout the store instantly caught my eye, all the shelves are lit up, the brightness seems to make finding a product easier.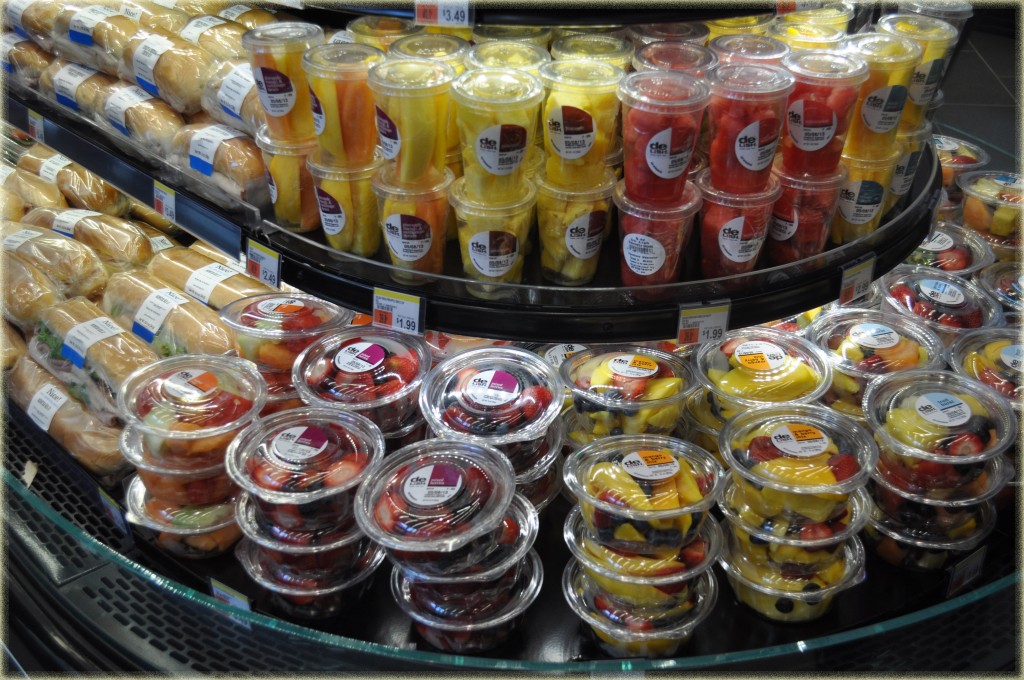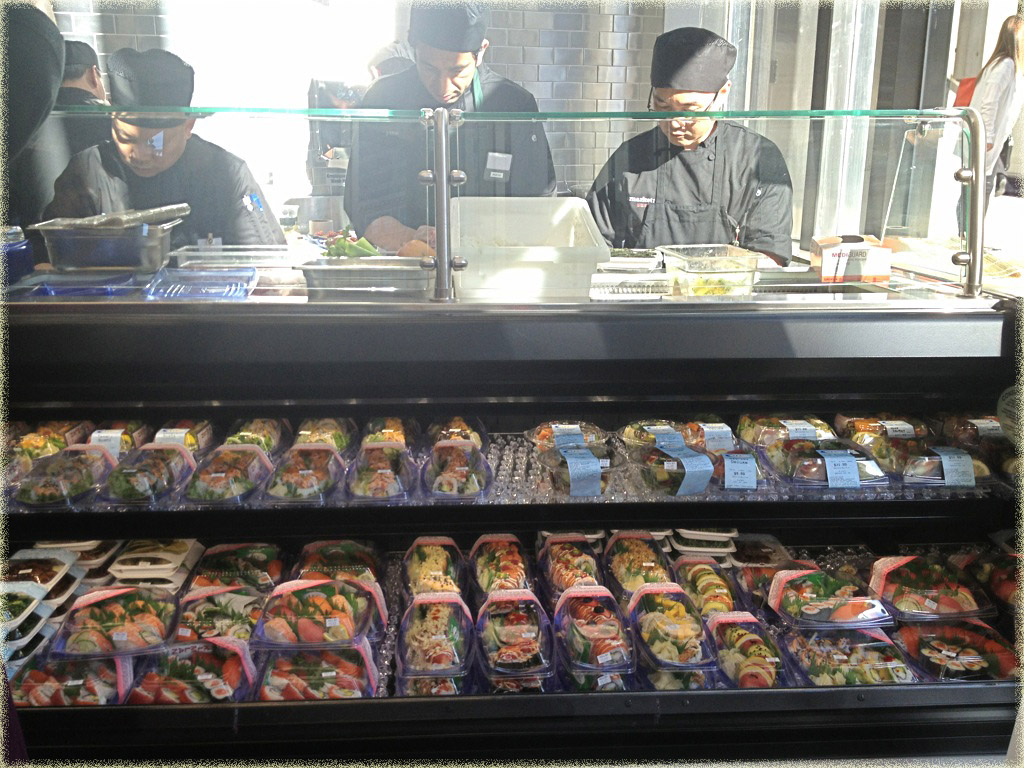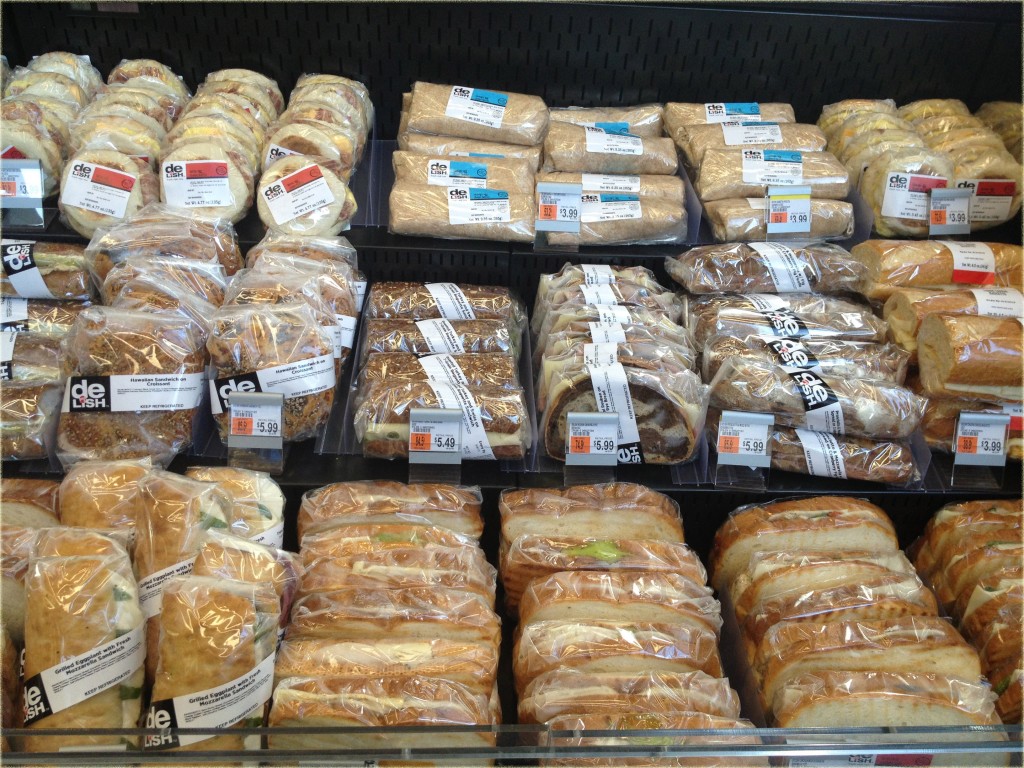 The Up Market: Fresh food selection is endless, there are so many wraps, sandwiches, yogurt and fresh fruit or veggie trays available. Fresh hand-rolled sushi and sashimi is also prepared daily. With all of these fresh offerings I'm jealous that we don't live a little closer, I am always tying to find a quick and healthy lunch while on the go, it would be so convenient to walk into a Walgreen's and pick up a wrap for myself, fresh fruit for the boys, and even smoothie.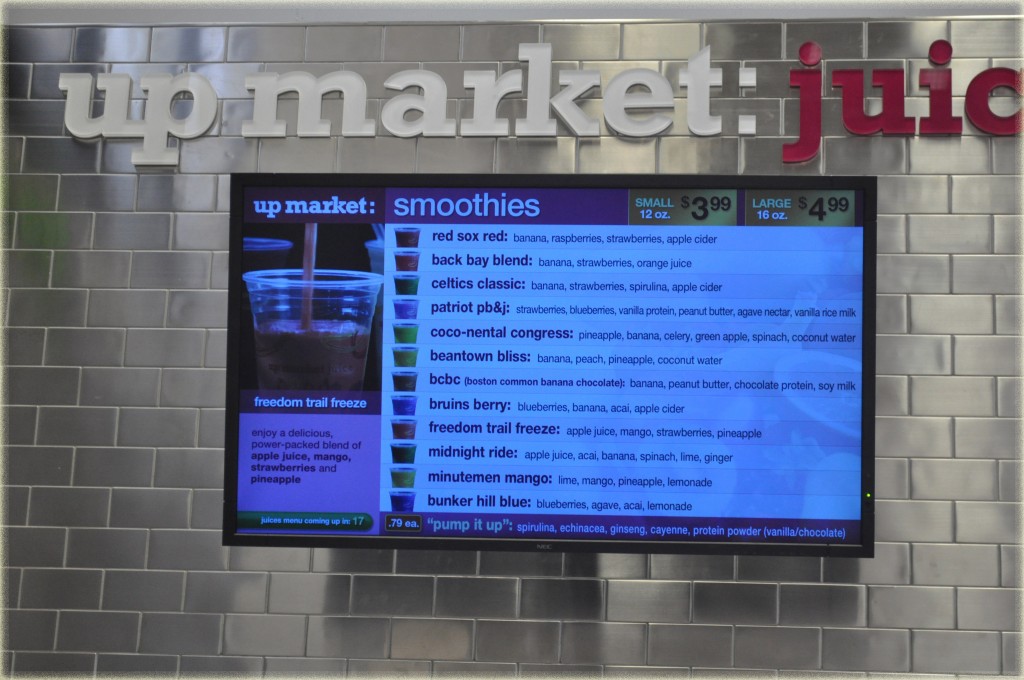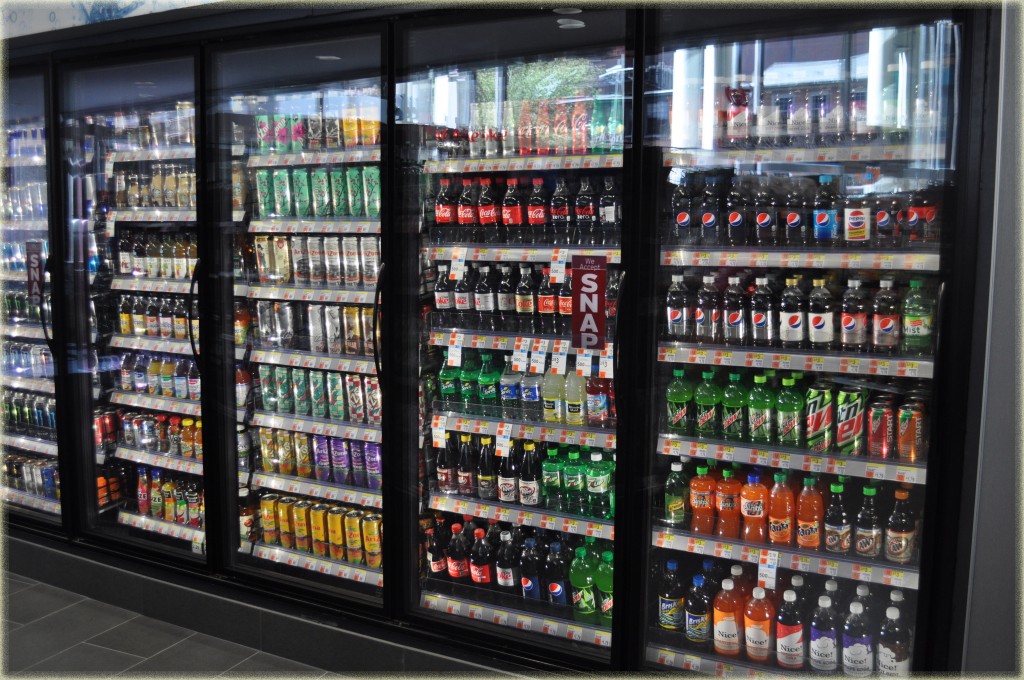 Looking for a drink? The choices are endless and there's even a Coca-Cola Freestyle machine that dispenses over 130 varieties of Coca Cola fountain drinks! A Juice & Smoothie Bar (my favorite) also features fresh fruit and vegetables in Boston inspired recipes.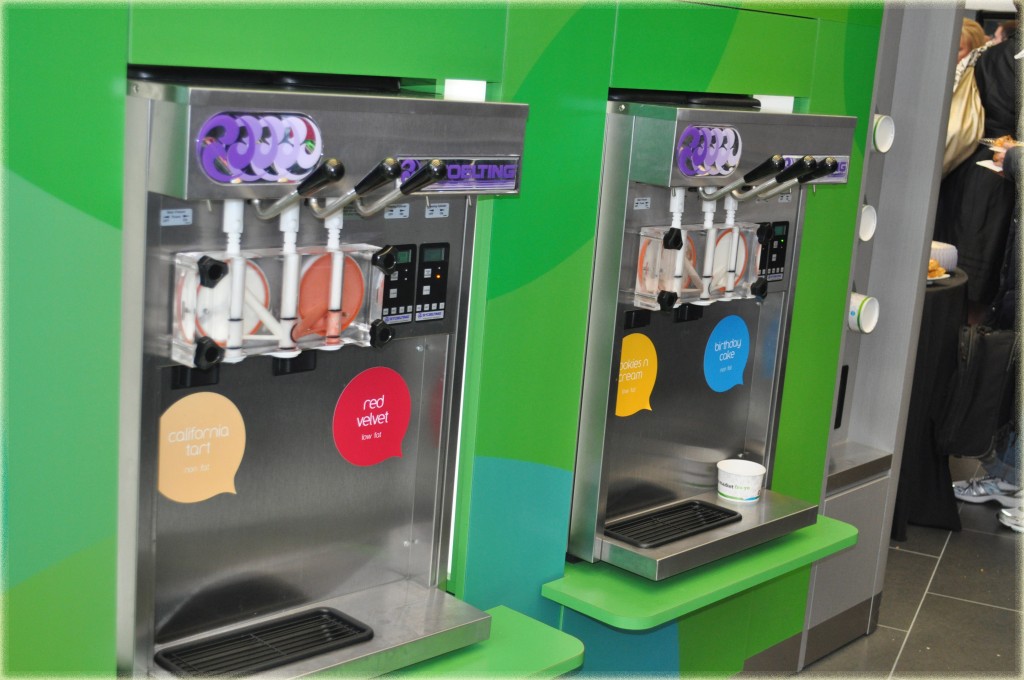 A Do-it-yourself Frozen Yogurt machine offers a variety of flavors and a topping bar! My kids love frozen yogurt and I love that it is priced per size and not about how much it weighs, my husband will be more than happy to fill his to the top.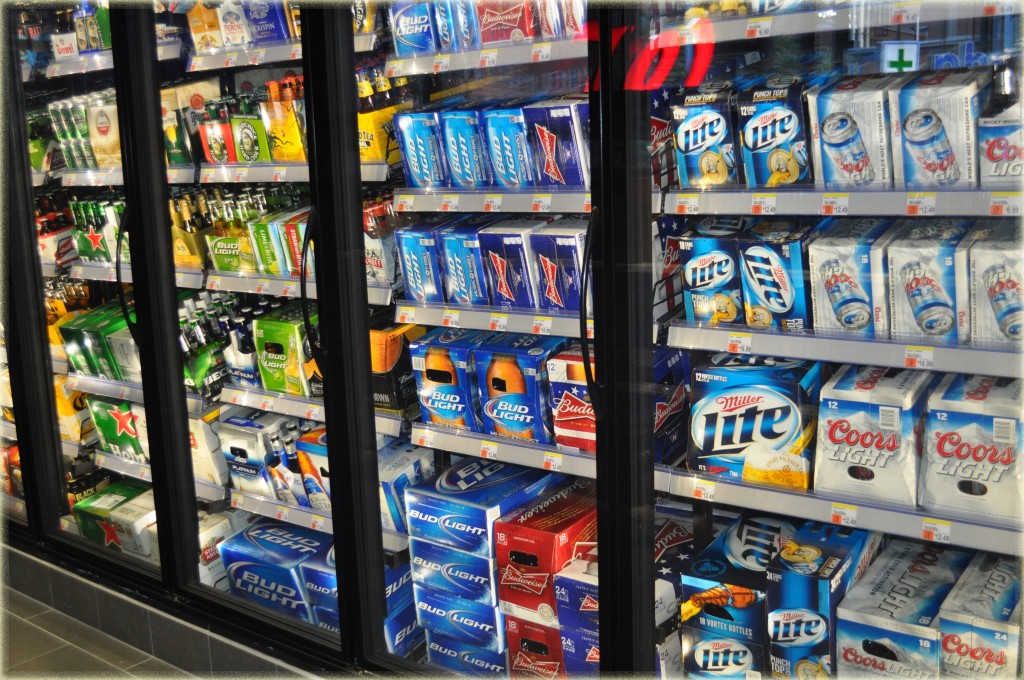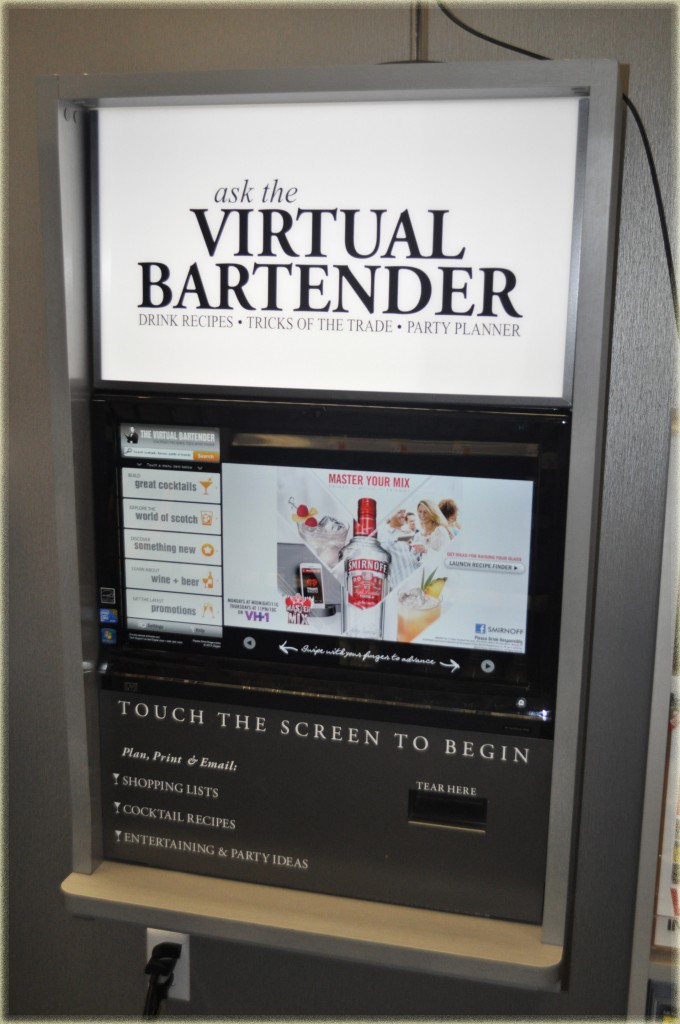 A selection of beer, wine, and spirits is available on the top floor. Use the Virtual Assistance to find a new beverage for a holiday party or girl's night. Once you choose a drink a receipt will print with all of the ingredients needed to make the drink.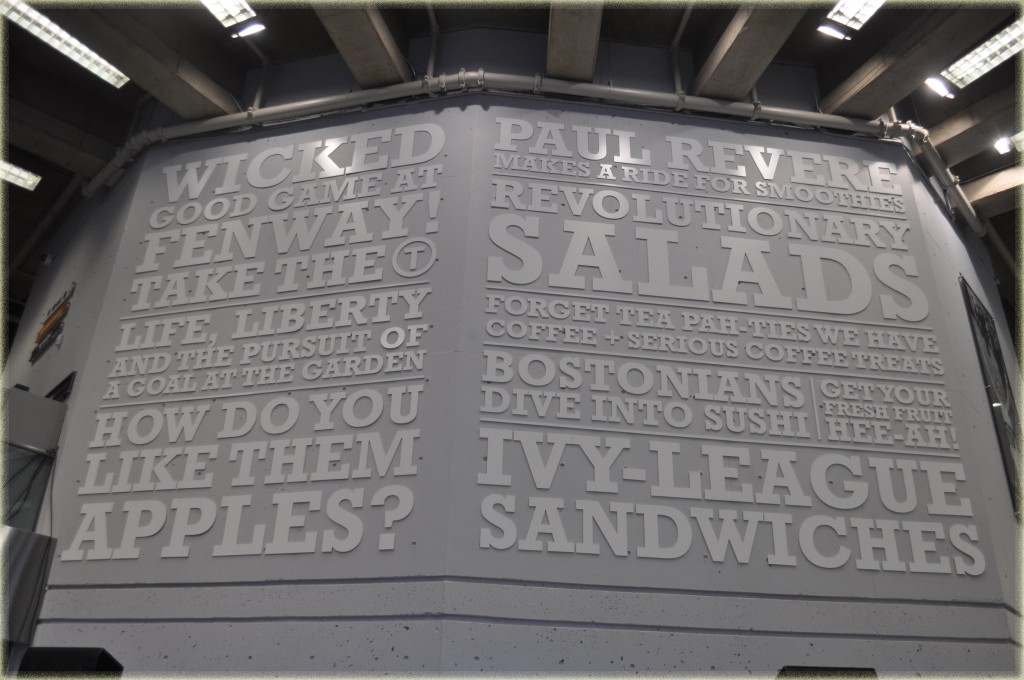 I loved walking around the Walgreen's Flagship Store in Downtown Crossing and having it centered around a Boston theme. Throughout the store you will notice displays, products and even local food from Boston. There are Boston sayings on the wall, Boston themed memorabilia, Boston inspired smoothie drinks and even the bakery items are from a Boston area bakery.
So if you're in the Downtown Crossing area, make sure to stop by the new brand new Walgreen's Boston Flagship Store, it's unlike any drugstore chain, you'll be amazed.
The Boston Walgreen]s Flagship Store is open 24 hours everyday, the pharmacy is opened from 8am to 8 pm Monday through Friday, 9am to 6pm on Saturday and 9am to 5pm on Sundays.
I was invited to the opening of the Walgreens store opening by Collective Bias®.  I was compensated as part of a social shopper insights study for Collective Bias ™.