Last week the boys and I were invited to attend the Build-A-Bear Workshop Northshore Mall grand opening, as you may have previously read, my two preschoolers are huge fans of Build-A-Bear Workshop. Every time we head to the mall they have to stop by an pay a quick visit and I couldn't wait to take a trip to the Northshore Mall  to checkout the new updated store that is enhanced with innovative technology.  Build-A-Bear Workshop opened six updated stores in 2012, and the Northshore store is the third of 25 locations that the company plans to open this year.
During the grand opening celebration, the boys each got to build their own furry friend, Jonathan made an Iron Man monkey while Trevor made a Tinkerbell Kitty for Grandma, they each also got to build a furry friend that was donated to Project Smile by Build-A-Bear Workshop and will be given to a child in the local community. The first 100 customers to enter the store, were also able to build a stuffed animal to donate to Project Smile.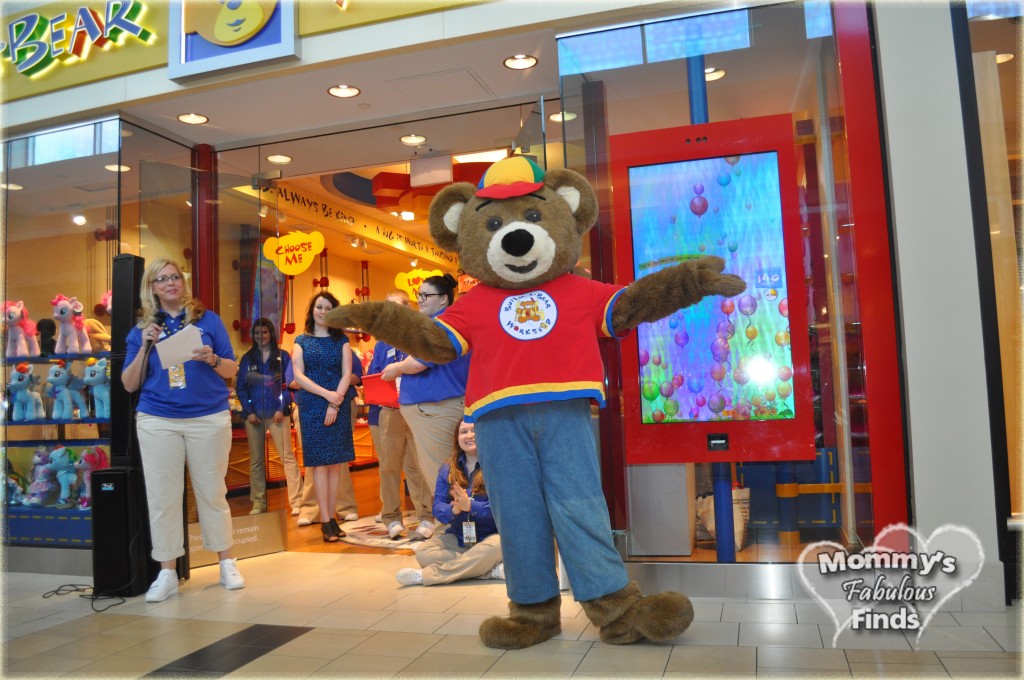 The first customer's of the newly updated Build-A-Bear Workshop
Build-A-Bear Workshop Northshore Mall Features:
An interactive storefront that is enabled by Microsoft's Kinect technology and interactive touch elements. Guests can play games and view the latest product offering as they enter the store. Jonathan and Trevor loved the interactive games available at the store front,  They thought it was neat that they could "magically" pop the bubbles with using just their hands and no controller.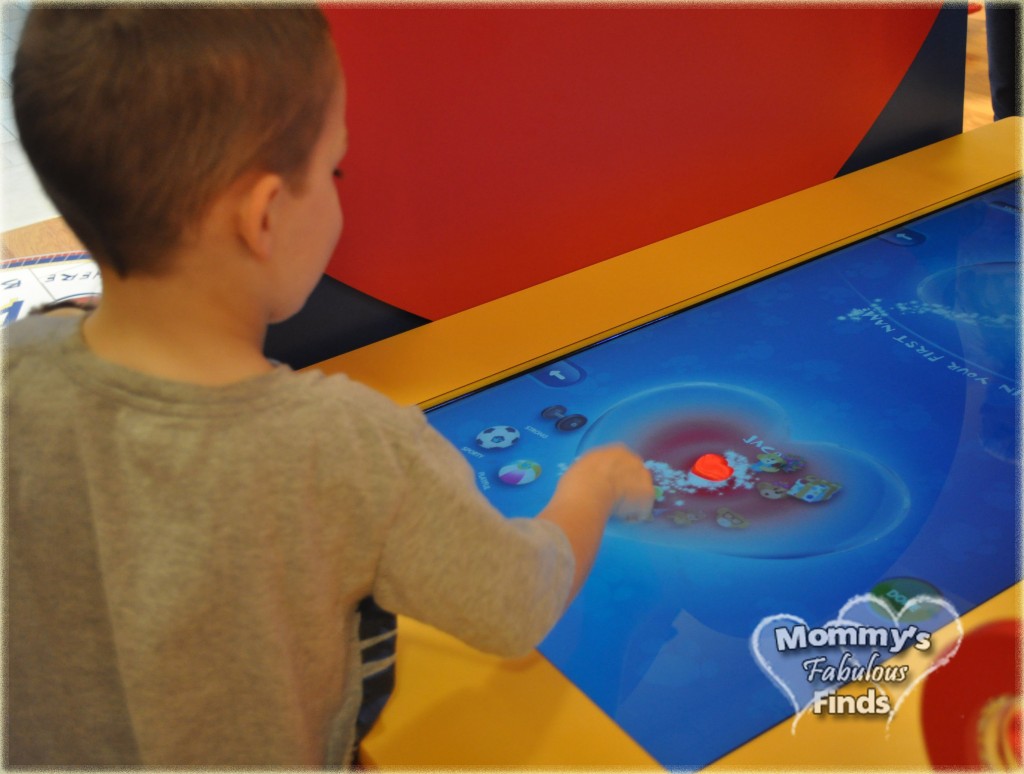 The
Love Me
station allows Guests to customize their furry friends with special personality attributes displayed as emoticons on an interactive table. Using Samsung'sSUR40 with Microsoft PixelSense technology, guests add unique traits – like brave, silly, and smart – to their red satin heart, which is added to their stuffed animal during the Stuff Me process.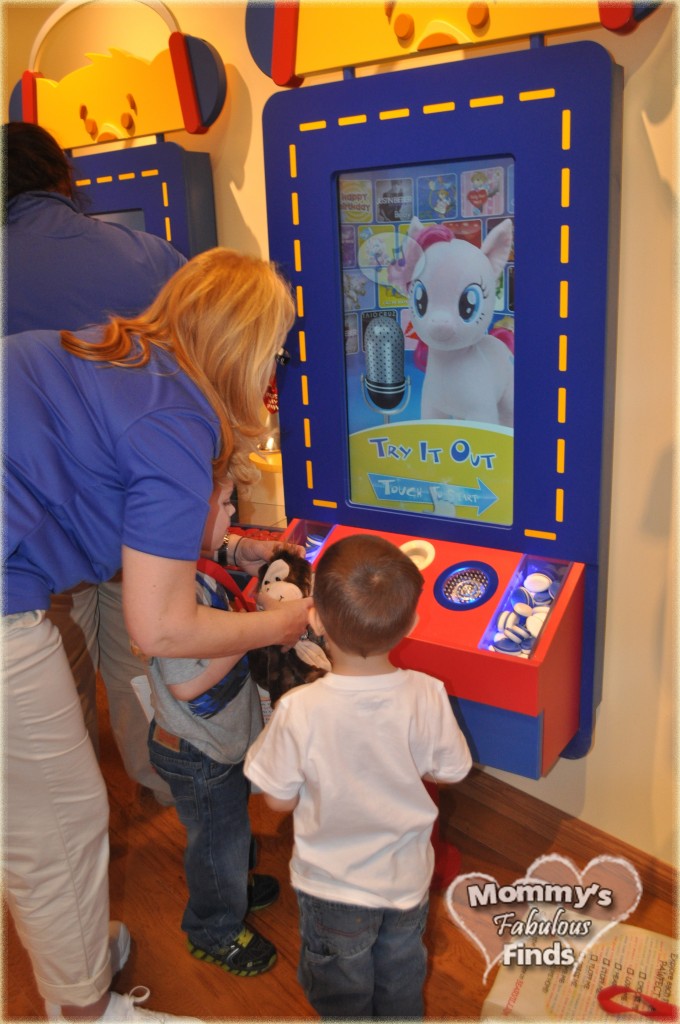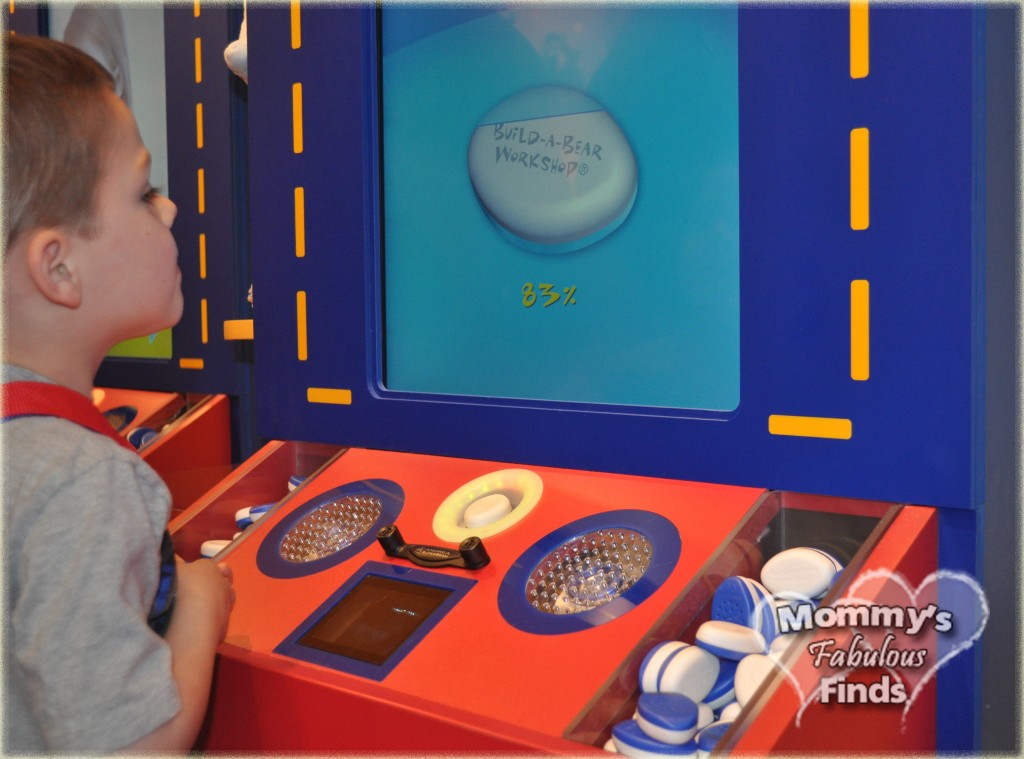 The
Hear Me
station features an assortment of high quality sounds that can be added to stuffed animals. Using an interactive touch screen, Guests can select and load popular hits from current music, sounds, or their own voice onto a chip to further personalize their stuffed animal. This process was super neat, we recorded "I Love You Grandma" and it was neat to see the sound was digitally sent to the chip.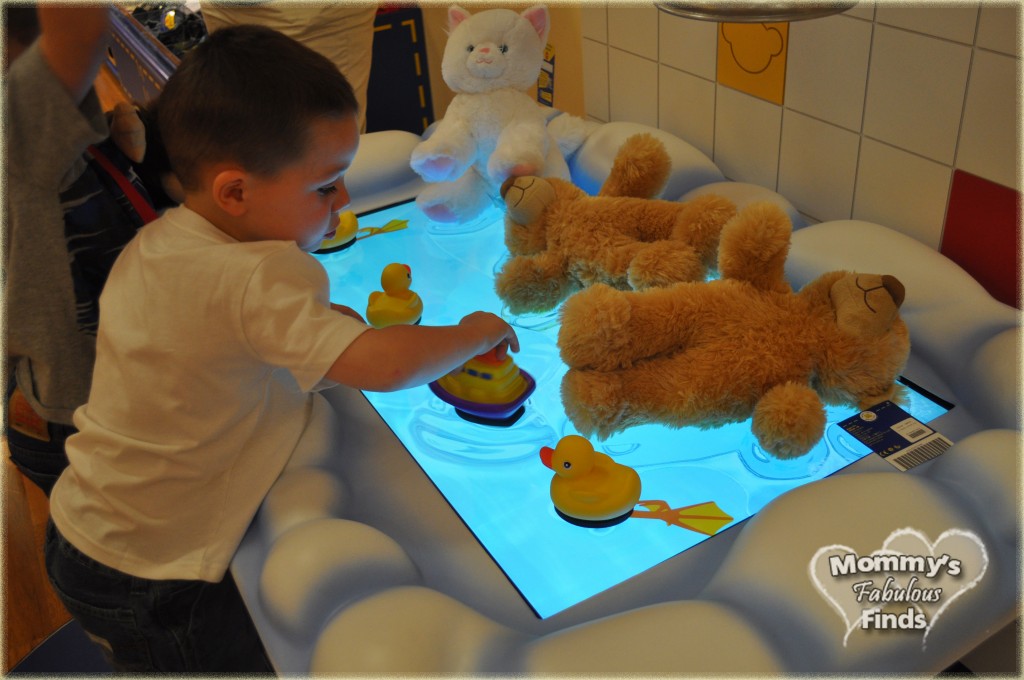 The Fluff Me station features a digital bath tub enabled by Samsung's SUR40 with Microsoft PixelSence technology. The tub magically recognizes the items placed on it and reacts with sensory effects such as virtual bubbles that appear when play soap is placed on the "water surface." In addition to watching the tub fill up and then drain, legs also appear on the ducks, which made me chuckle. The graphics are impressive.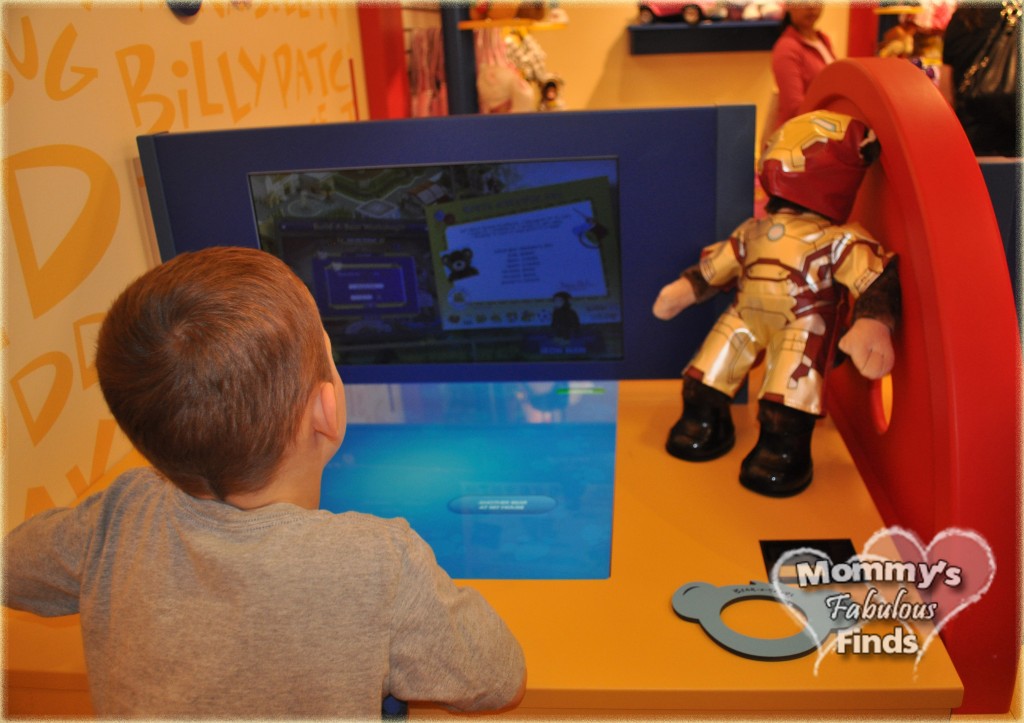 The Name Me station, where Guests use a viewfinder or "Bear-O-Scope" to reveal the special attributes they added to their stuffed animal. At Name Me, Guests also create a one-of-a-kind birth certificate that includes a photo of their new furry friend. We often struggle with naming our animals, and although Jonathan was quick to name his "Iron Man" Trevor was unsure. There are a number of names recommended and you can always select additional names, thanks to the recommended names Tyler chose "Cupcake", we would never would have thought of.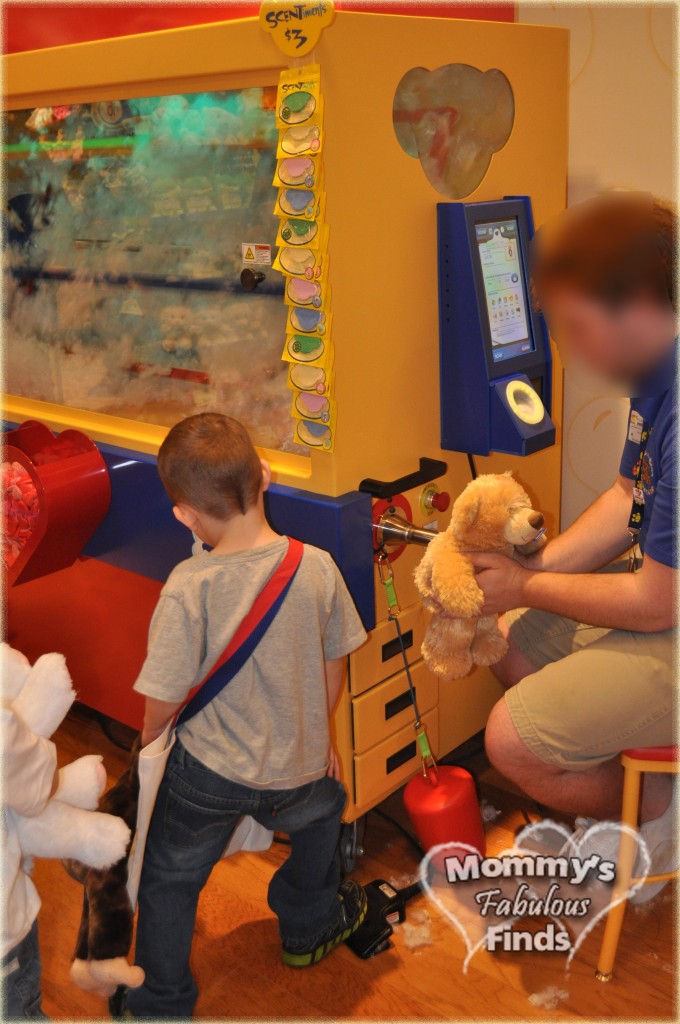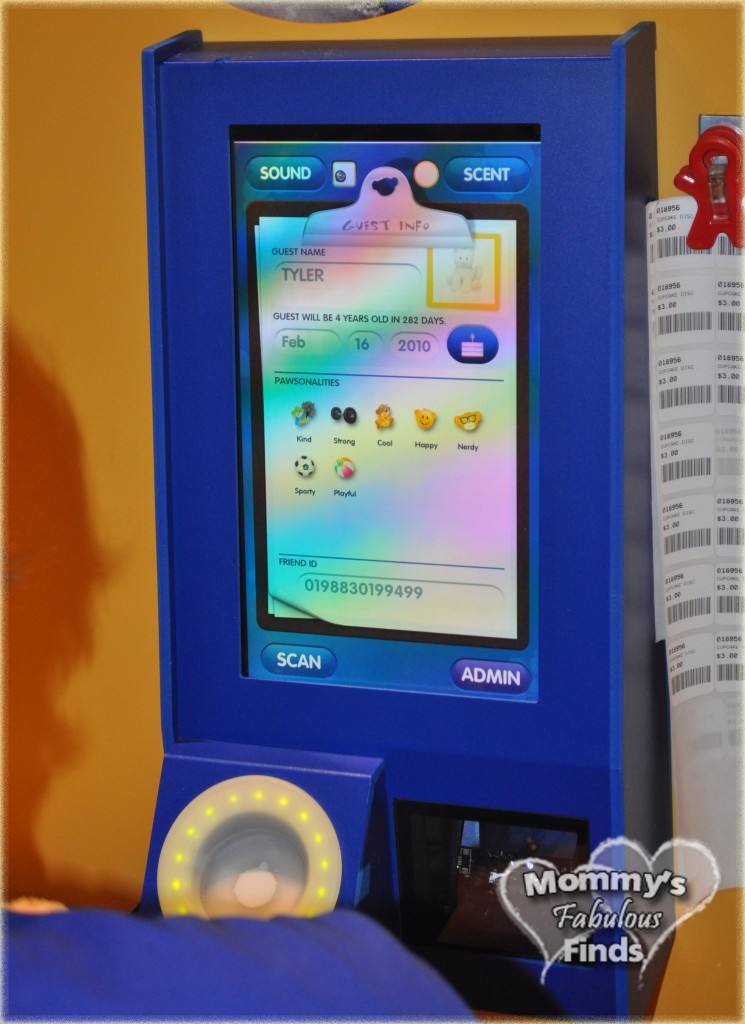 One thing I noticed about our experience with the newly updated Northshore Build-A-Bear is that the whole process was more personalized. At the Love Me station guest's can enter their name as well as birth date which is stored in the barcode on the animal, as the guest moves on the the Stuff Me station that store associate can now personalize the experience since he/she scans the barcode and knows the guests name, as well as the birth date, and if it's their birth date can wish them happy birthday.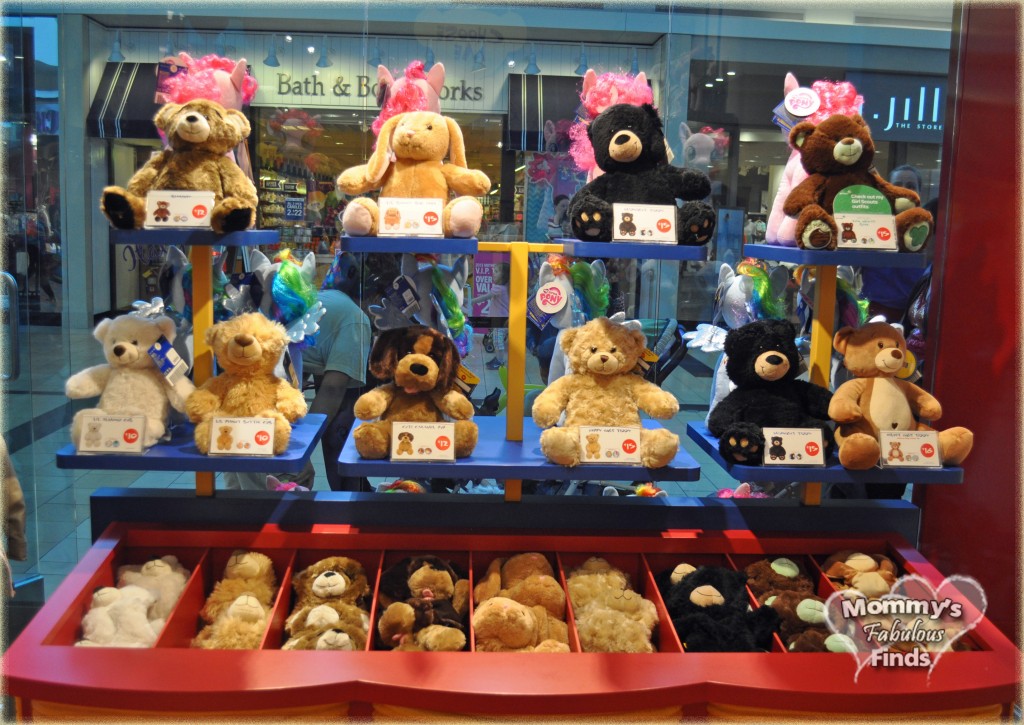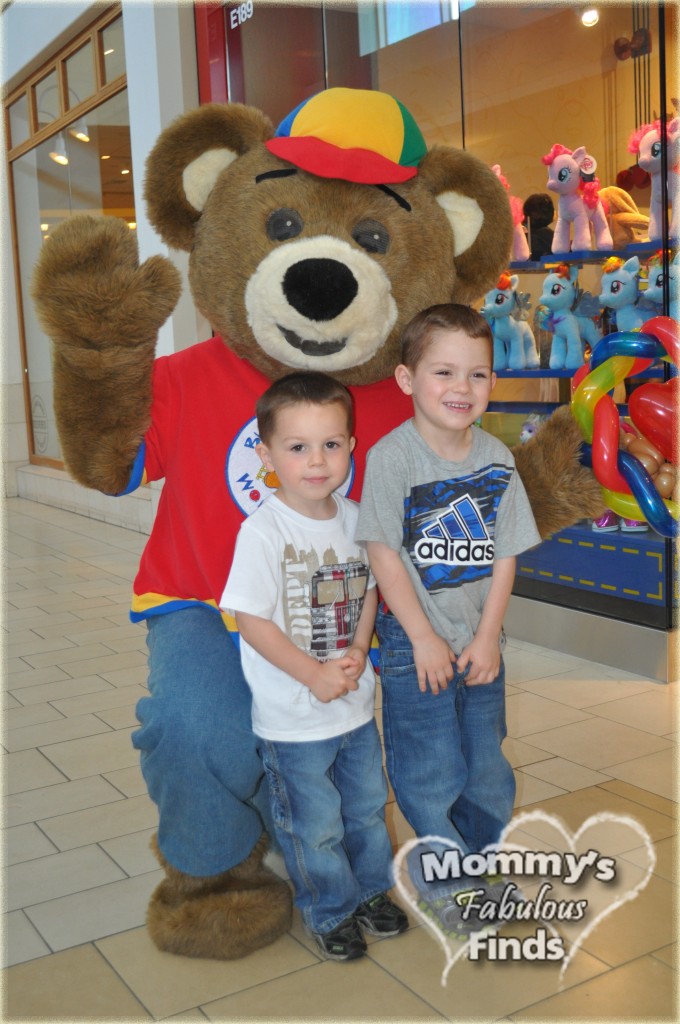 Overall, I am impressed with the enhanced technology at the newly updated Build-A-Bear Workshop Northshore Mall location and love the design of the updated store. The innovative technology provided a richer, more interactive experience for Jonathan and Trevor. I had trouble getting them out of the store to begin with, with all of the new cool interactive features and touch screens it is now even harder, they have not stopped asking me if we can go back.
Special thanks to Dana, and the rest of the friendly associates at Build-A-Bear Workshop Northshore for the wonderful experience.
For more information, or to find a Build-A-Bear Workshop near you, visit buildabear.com.
*Build-A-Bear provided a stuffed animal and accessories for my children.