Disclosure: I received Heinz, Johnsonville and Ocean Spray products in exchange for sharing this recipe. All thoughts and opinions are my own.
With hockey and football season in full swing it's time for all of the sports gatherings and tailgating. We are always looking for easy and delicious recipes to serve during the games, and I was excited to find out Heinz, Johnsonville and Ocean Spray have teamed up for the Ultimate Party Meatballs recipe.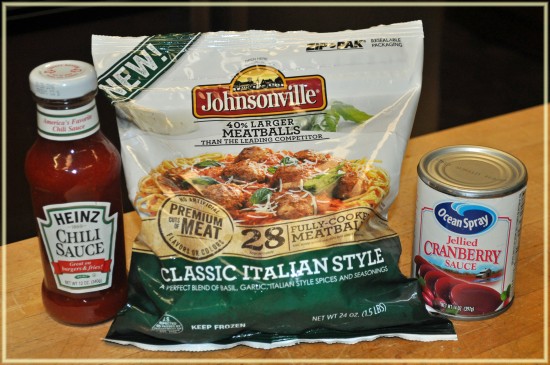 Meatballs are a great for entertaining and can be easily served on-the-go using toothpicks. This past week we decided to give the Ultimate Party Meatballs recipe a try, boy are they delicious! We will definitely be serving them up again. I love how easy they are to make using just three ingredients. If you are in a time crunch you can heat them up on the stove in a saucepan, or if you have a few hours to spare you can heat them up in the slow-cooker. I prefer the slow cooker method, that way when guests arrive the food has already been prepped and warmed hours before and I have more time to spend with them without having to run around the kitchen.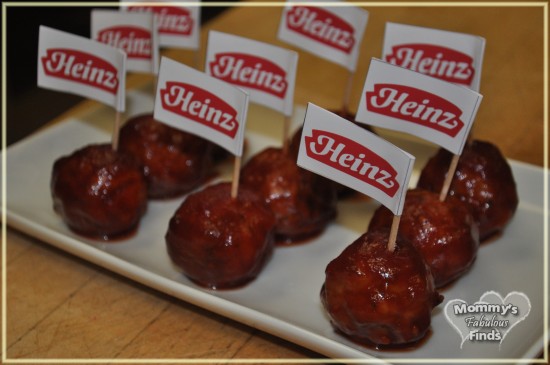 With just three simple ingredients, and a few minutes of stirring, you'll have a tasty appetizer that will leave your guests wanting more!
I recently purchased a 3 Crock Buffet Slow Cooker since we enjoy having friends and family over so much and am looking forward to the boys birthday parties when our whole family is in town, I can't wait to share this tasty recipe with them!