Growing up in New England, Cape Cod has been a go-to spot for many family vacations. Most would think that we enjoy the summer months down the Cape on the beach, but for my family it serves as our winter vacation spot as well. While we have enjoyed a few summers on the Cape throughout the years, most of our vacations take place in the middle of winter. My grandparents would treat the whole family to a weekend full of fun during winter break, it's a tradition that has taken place since I was a young child, and now my children are to enjoy it as well. Year after year I couldn't wait for February to roll around so that I could spend the weekend swimming in the indoor pool at the hotel.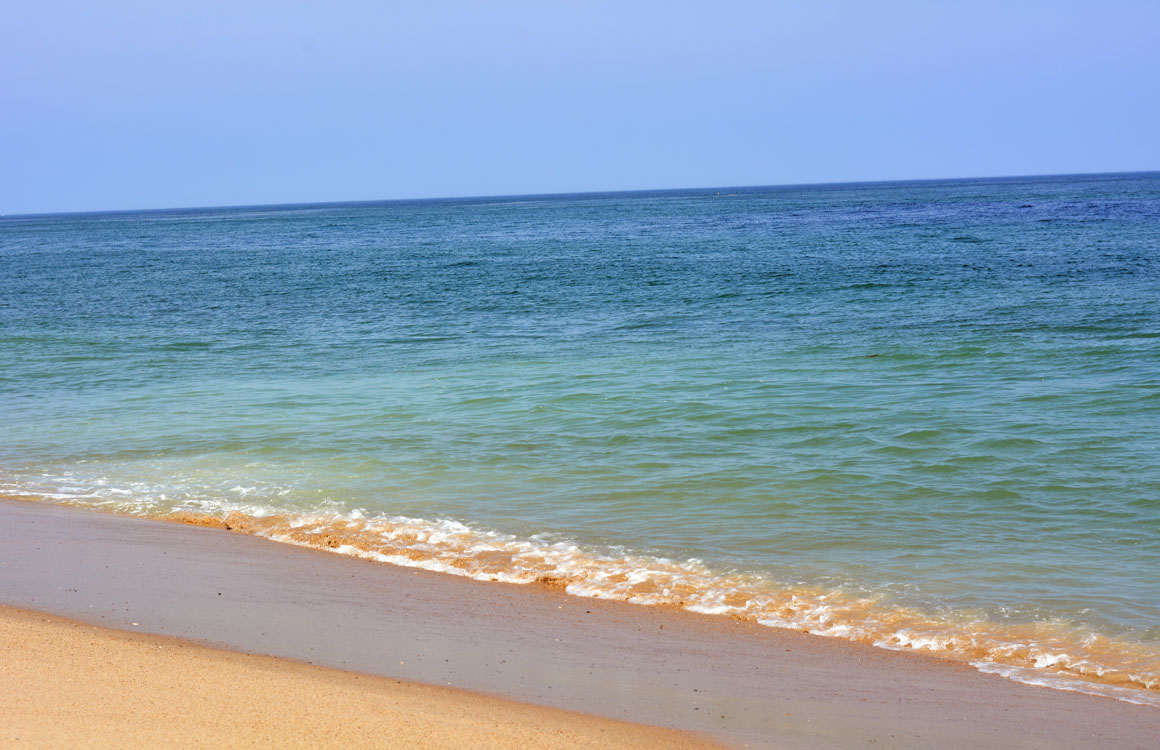 Thank-you to Cape Cod® Potato chips for sponsoring our road trip.
With a car packed full of luggage, sand toys and our favorite snacks including Cape Cod
®
Potato chips, we hit the road for our last vacation as a family of four to Cape Cod. It was the first time the boys have been to the Cape in the summer, the last time I visited was the summer of 2004. After spending a few days in Yarmouth and Orleans at Nauset Beach, the boys are going to be asking to go to the Cape not only for our annual winter vacation, but during the summer as well.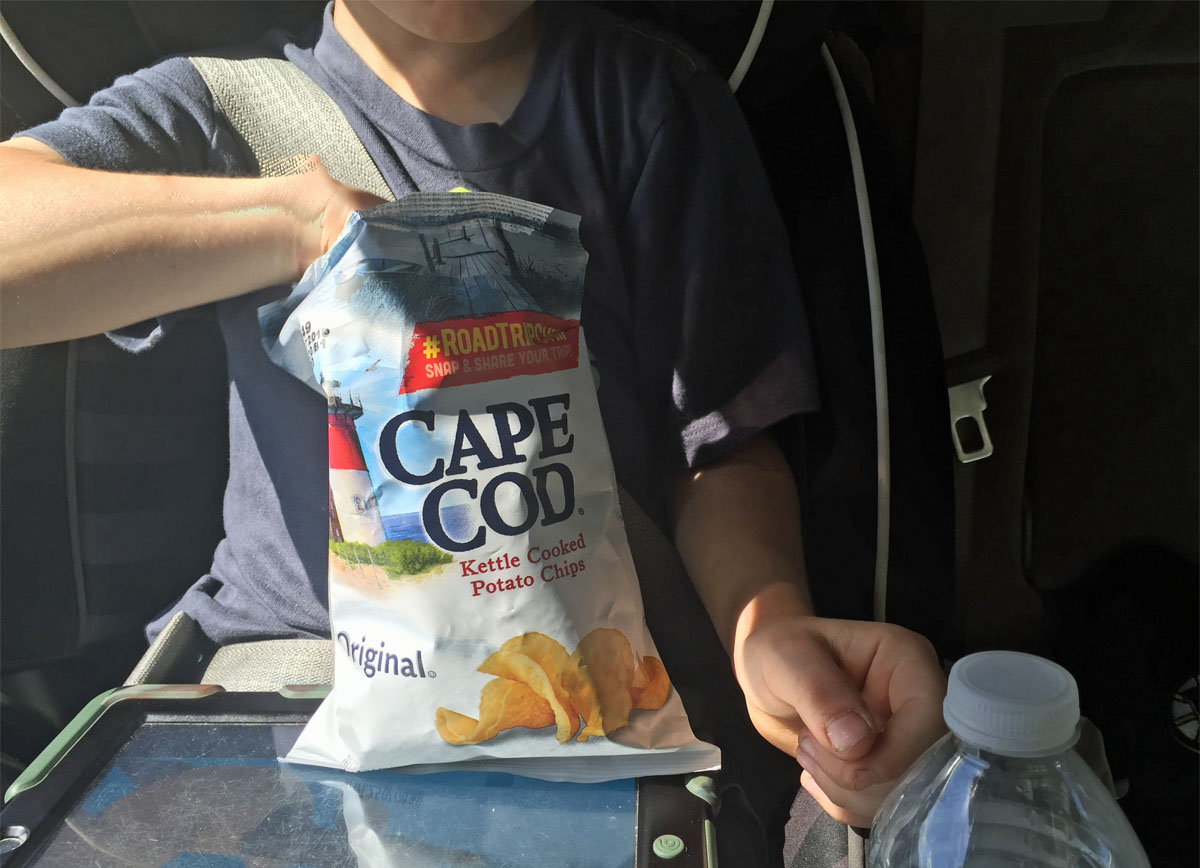 Our Favorite Things to Do in Cape Cod with Kids:
Beach: Seagull Beach in Yarmouth, and Nauset Beach in Orleans are two of our favorite beaches.
Ryan's Family Amusements: Perfect for a rainy afternoon. There are 9 locations across Cape Cod; 6 with bowling/arcade, 3 with just arcades. The entertainment centers feature candlepin bowling, ten pin bowling or duckpin bowling. The players card (game card) & tickets can be used at any of the locations.
Mini-Golf
Cape Cod Inflatable Park: The Cape Cod Inflatable Park is conveniently located in the mid-Cape area in Yarmouth. It is open 7 days a week from 10am-10pm and offers water rides, dry rides and a Powerade Challenge Zone. Outside food is not allowed in the park area, but you can pack a picnic lunch in a cooler and eat it outside the entrance. You'll receive a wristband and can come and go as you please all day. When you're ready to take a break from the sun, head to the indoor arcade. If you can't make it an all day event, special evening rates for the summer are available.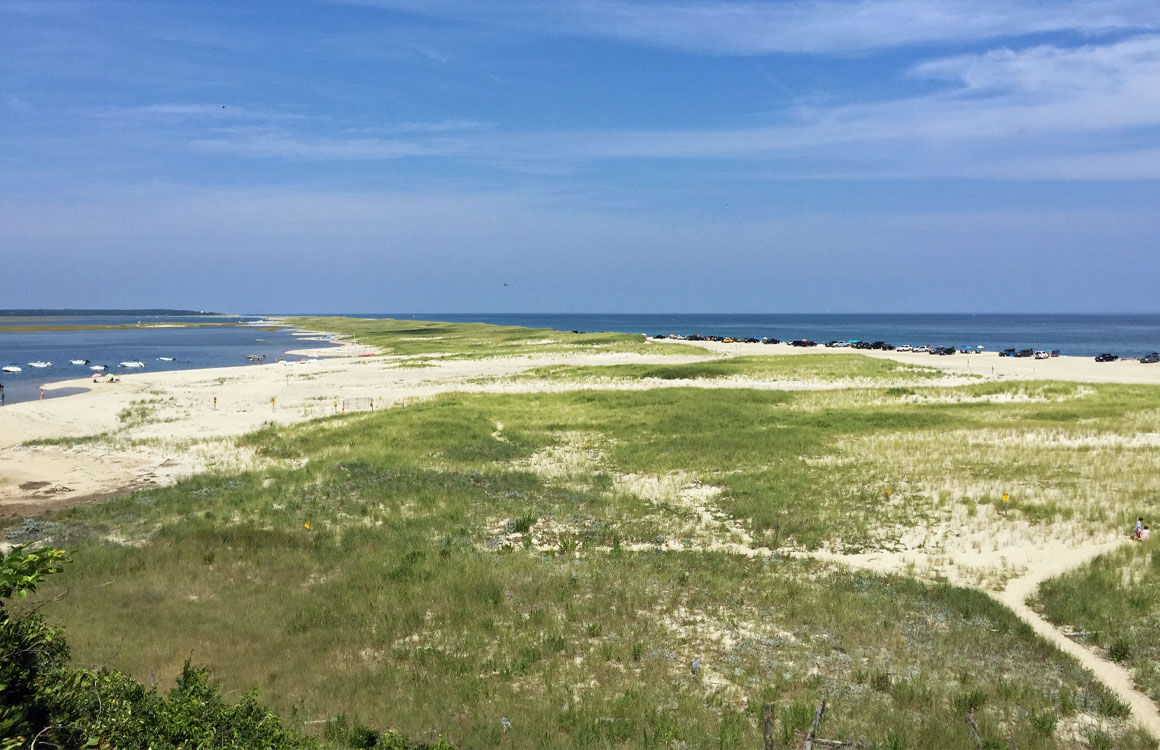 The highlight of our road trip to Cape Cod was the beach. I decided to grab a few of their trucks while I was packing up the car and the time spent trekking through the sand carrying the large bag of sand toys was well worth it. The boys had an absolute blast and were amazed at the amount of sand, we haven't been to a big beach since we moved from Virginia 5 years ago.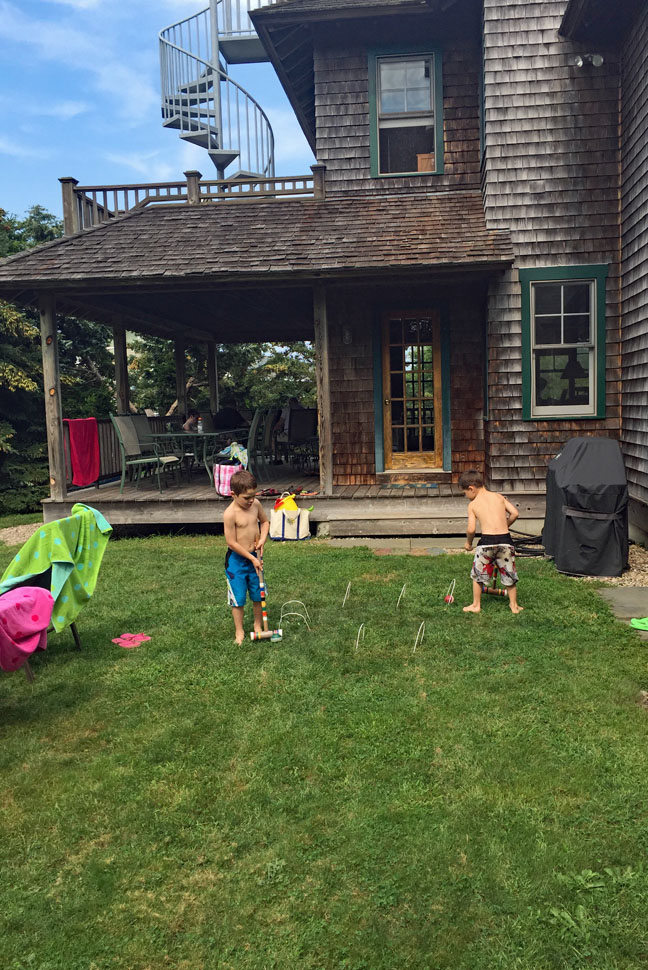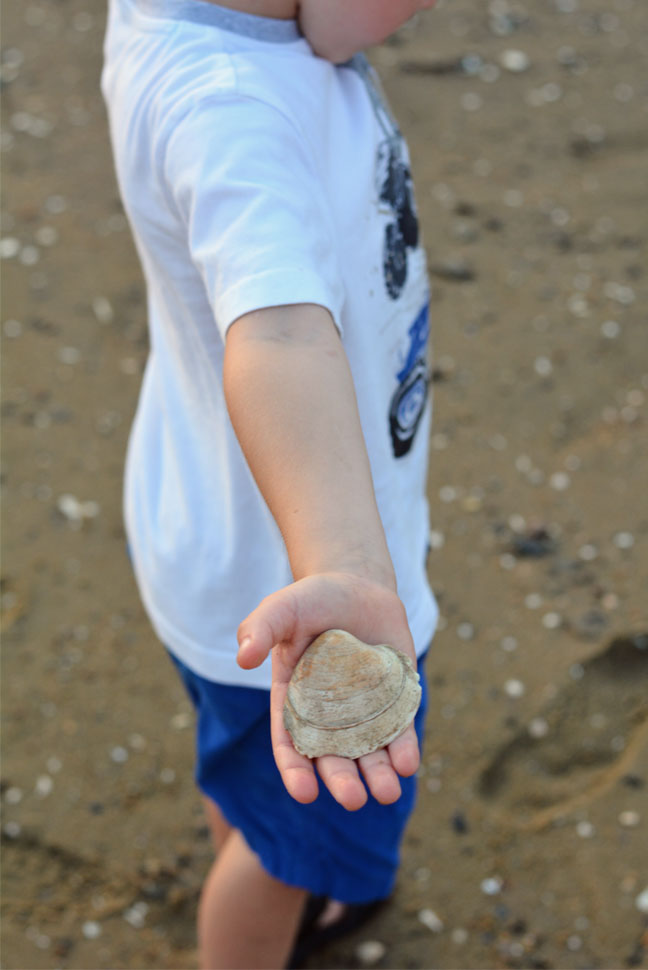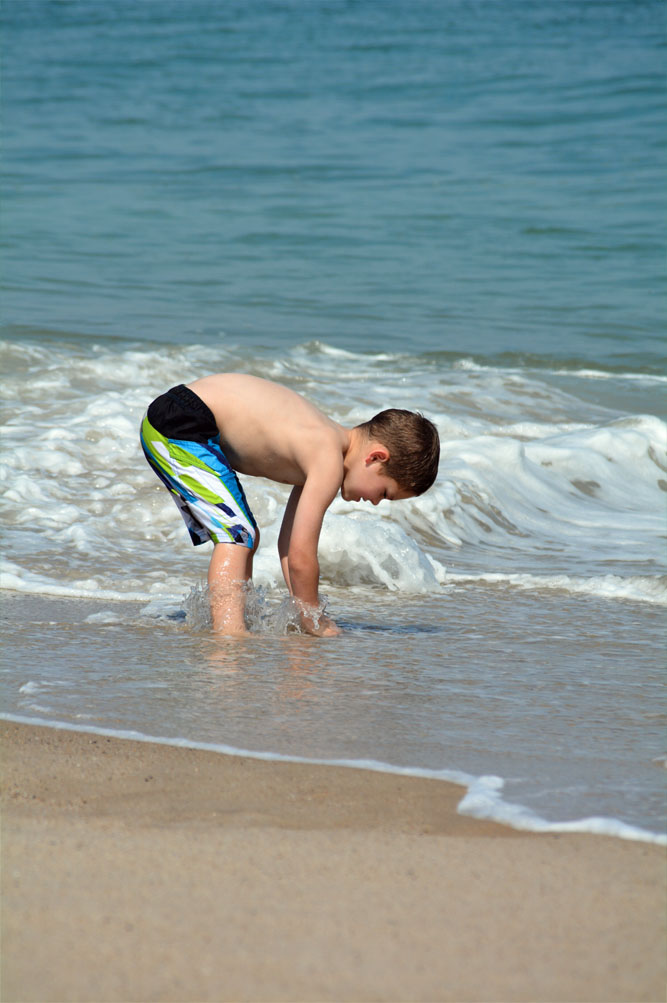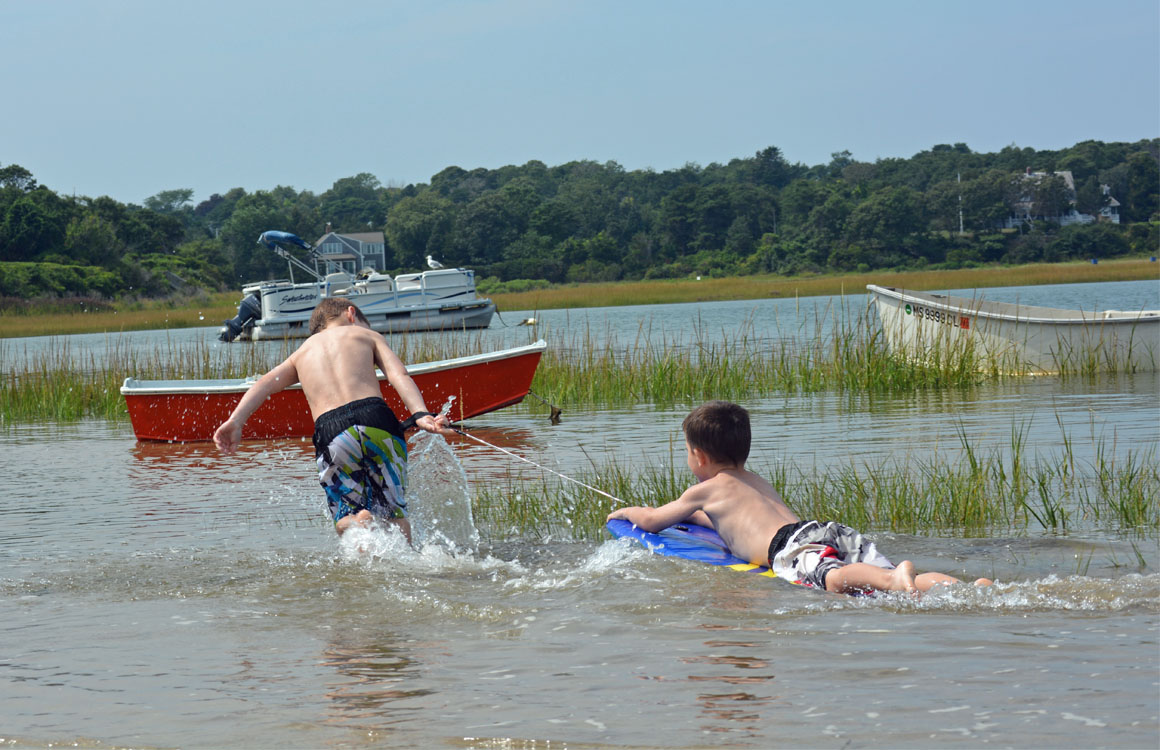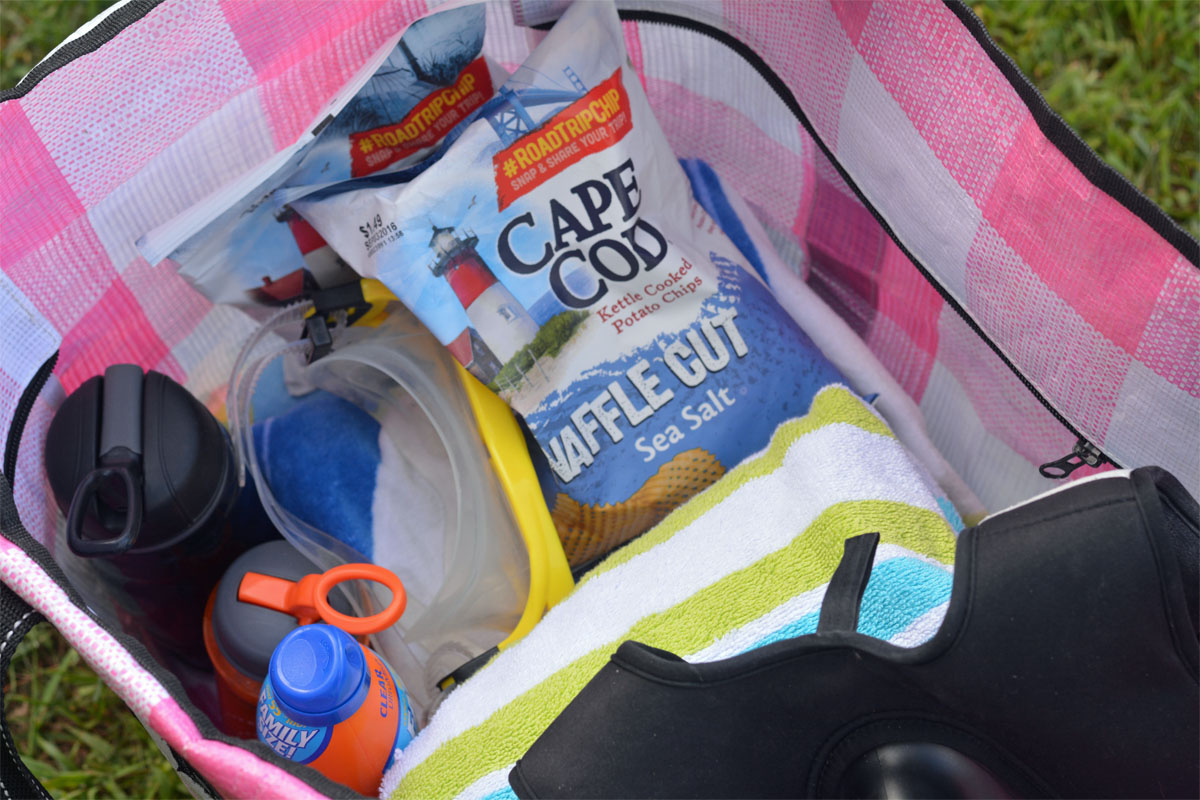 Every evening we would walk to the end of the street to enjoy the sunset, the views were breathtaking. The boys would walk along the shore skipping rocks, and searching for shells and hermit crabs. It was so nice to be able to enjoy the family time without any distractions, no iPads, no T.V.s and no video games.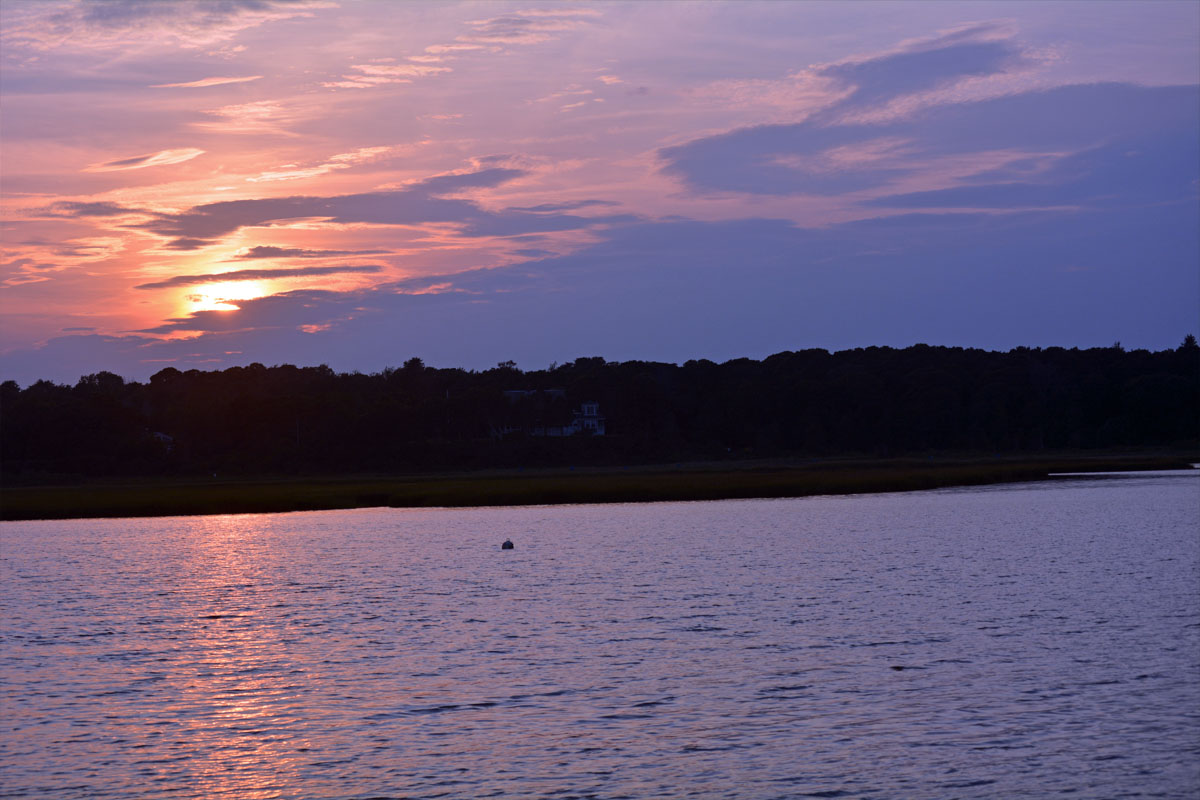 Growing up, I lived just north of Boston so heading to the Cape was a simple 90 minute drive, but now it's more of a 4 hour drive. Thankfully, the kids have always been great travelers, and I just make sure to have plenty of things to keep them entertained in the car, and their favorite snacks and drinks within arms reach. What better way to spend our road trip to Cape Cod than munching on Cape Cod kettle-cooked chips?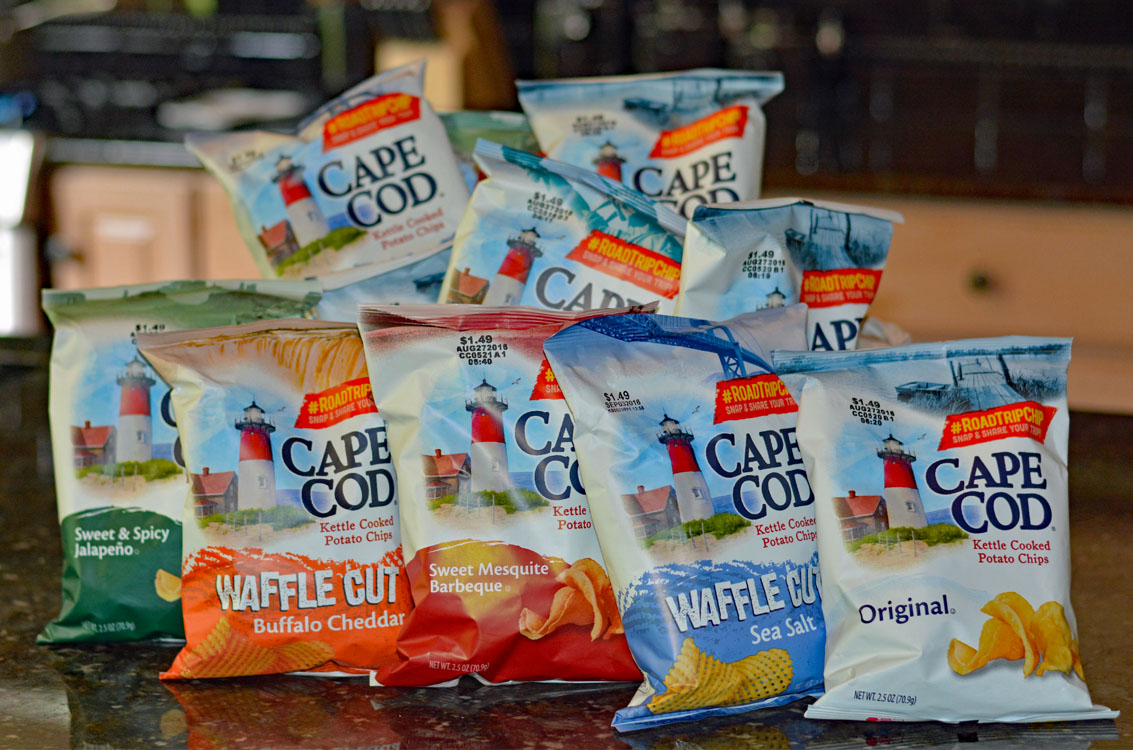 This summer Cape Cod® is featuring images of popular road trip destinations like the Statue of Liberty, Grand Canyon and Niagara Falls on eight bags of its famous kettle-cooked chips, which only will be available in convenience stores across the country through Labor Day.
Cape Cod Sea Salt & Vinegar- The Statue of Liberty
Cape Cod Sweet & Spicy Jalapeno– The Alamo
Cape Cod Waffle Cut Sea Salt- Golden Gate Bridge-
Cape Cod Waffle Cut Buffalo Cheddar- Niagara Falls-
Cape Cod Sweet Mesquite Barbeque– Campsite-
Cape Sea Salt & Cracked Pepper- Sandy beach
Cape Cod Original- Boating on a lake
Hit the road this summer, pick up your favorite Cape Cod chips, and share photos on social media along the way using #RoadTripChip.
Product, compensation, information and giveaway prize provided by client. All opinions are my own personal and honest thoughts.  By entering this giveaway you agree to the

Giveaway Rules

. This giveaway will end on August 18, 2016 at 11:59pm EST. The winner will be chosen via Rafflecopter. The winner will have 24 hours to respond or a new winner will be selected. You must be 18 years or older. Open to U.S. residents only, no P.O. boxes. Allow 4-6 weeks for prize fulfillment.