I am a Schleich Blogger Ambassador. This Schleich Horses post is part of a sponsored campaign. I received compensation for my participation, but my review and opinions are my own.
The Schleich Horses from the Schleich Farm Life series would make a great gift for any animal lover.
Living in rural area, it's no surprise the love my children have for animals. We see a variety of wildlife on a daily basis just looking out our back yard, and drive by a number of farms on a weekly basis. Now that fresh veggies are in season, we stop by one of the local farms every Thursday to pick up fresh vegetables from the farm stand. We often have to stay a few minutes so that the kids can visit with the chickens, horses, and cows.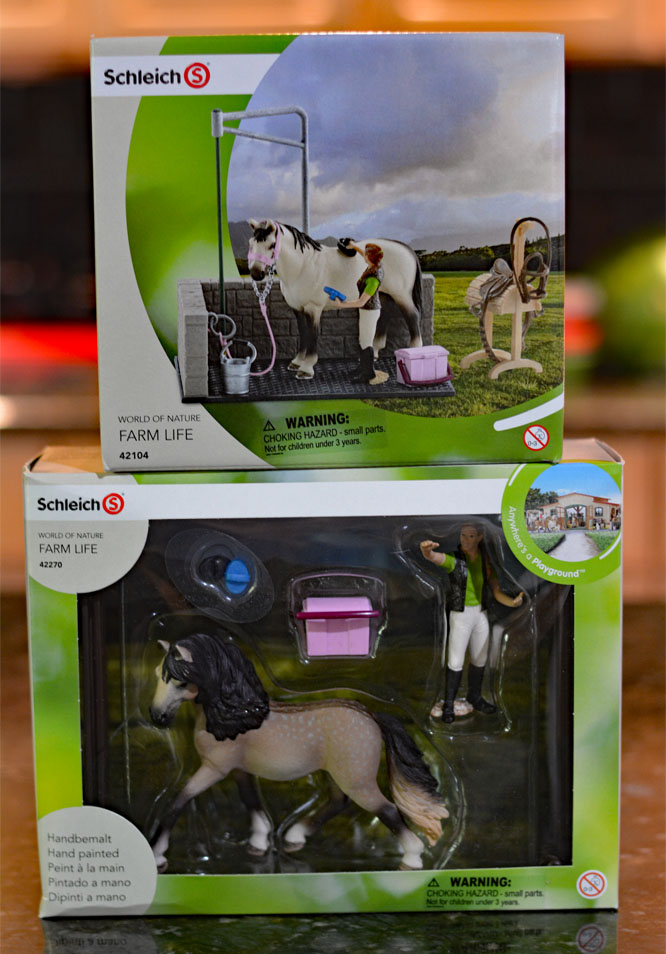 Knowing how much my children enjoy animals, I knew the Schleich Horse Club collection would be great for the girls. Since the kids spend most of their summer "unplugged", I'm always on the lookout for toys that inspire imaginative play. This year Schleich is introducing 18 new products including figurines, playsets and accessories to its Horse Club collection for children ages 5-12. Since we already own a few of the Schleich wildlife animal figurines I knew how durable and well made they are.
We received two sets from the Horse Club collection, the Horse Care Set and the Horse Wash Area. The kids were beyond excited unboxing the 2 new sets, especially seeing that each set contained a horse and girl figure so that they could each play at the same time.
Schleich Horses: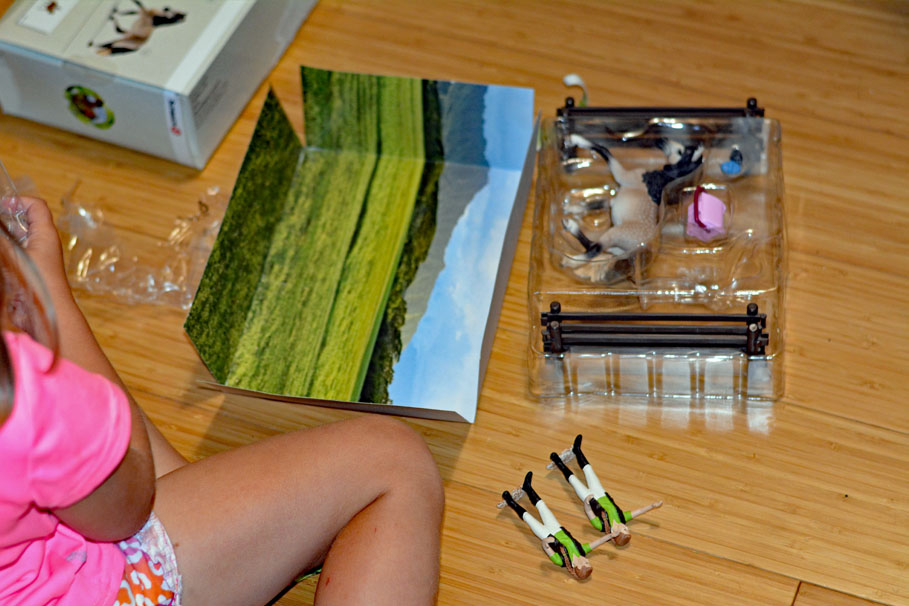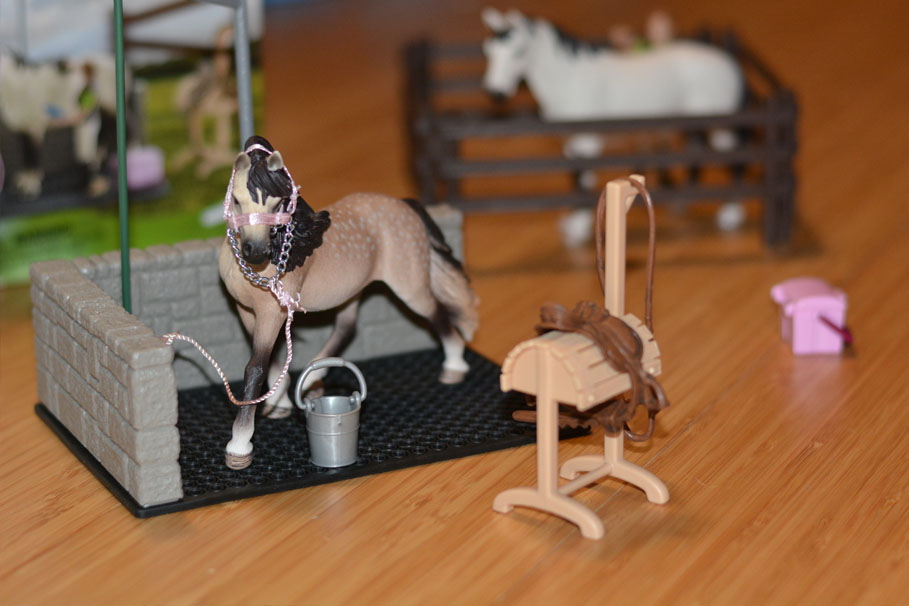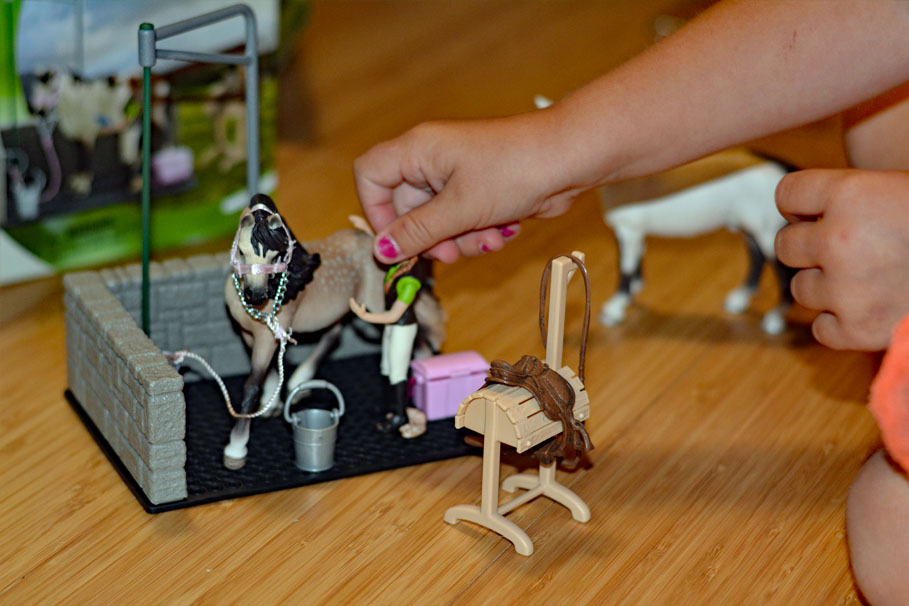 The
Schleich Horse Wash Area
 comes with an exclusive horse and horse carer as well as a number of accessories that include a saddle tree, currycomb, horse brush, saddle + bridle, and bucket. Retails for $24.99.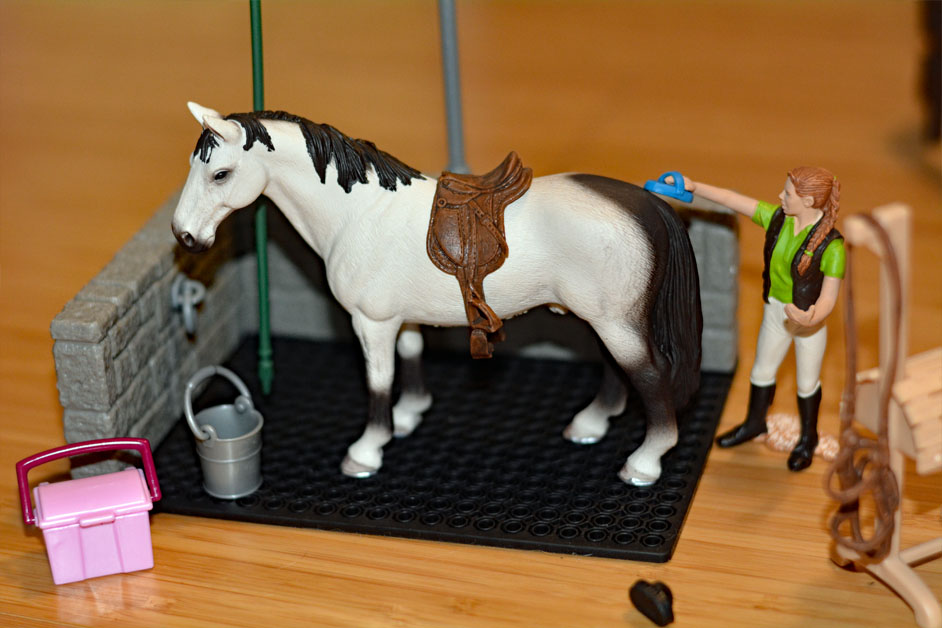 The Horse Care Set -Andalusion includes an Andalusian horse, female figure, pink treat container, currycomb, horse brush, 4 fence pieces. Retails for $19.99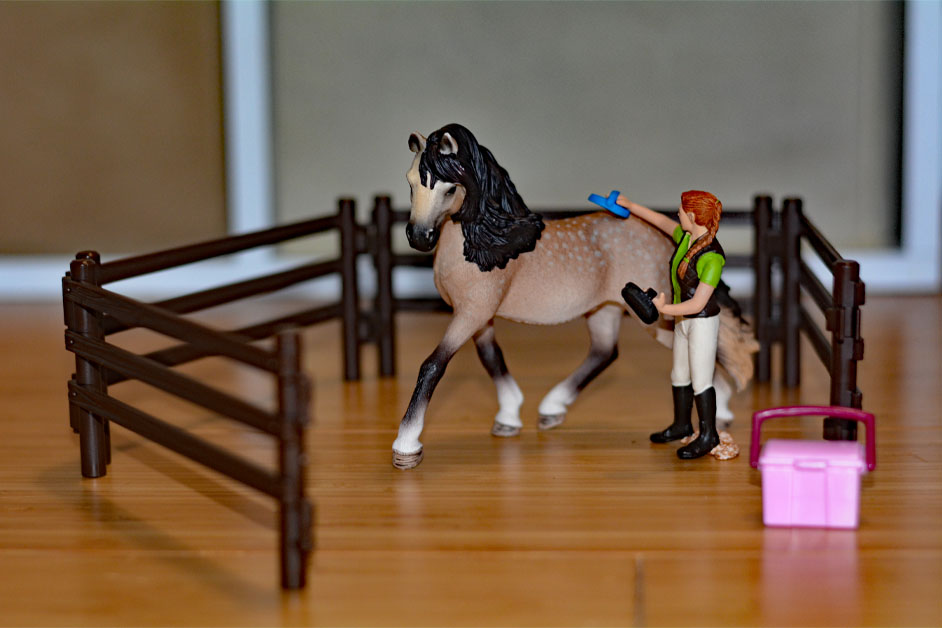 While these two Schleich Horses play sets are small, they have provided the kids hours of entertainment throughout the last week. The horses are beautiful and are each hand painted with careful attention to detail. The only thing is Hailey wished that the legs were bendable, not fixed, so that the girl figurine can ride on the horses since a saddle was included. I let her know that other sets are available and that she could save up her allowance or put them on her birthday wish list.
About Schleich Schleich is one of Germany's largest toy manufacturers, providing 80 years of hand painted, highly detailed, playworlds and figurines to stimulate children's minds and encourage imaginative play.