This post brought to you by Blue Bunny Ice Cream. All opinions are 100% mine.
Warm weather, outside fun, beaches and ice cream, I'm so ready for the kids to be out out school and for summer! There's nothing like enjoying a cool and refreshing ice cream treat on a hot summer day. While I always enjoy eating the ice cream, more often then not I feel guilty after eating it, but this summer I'm excited to indulge in a no sugar added treats. What? No sugar, how can that possibly taste good? Those were my exact thoughts too but after opening up and enjoying a salted caramel ice cream bar today after sitting in the heat all day for the boys soccer games I would have never known that there was no sugar added if I didn't already look at the packaging.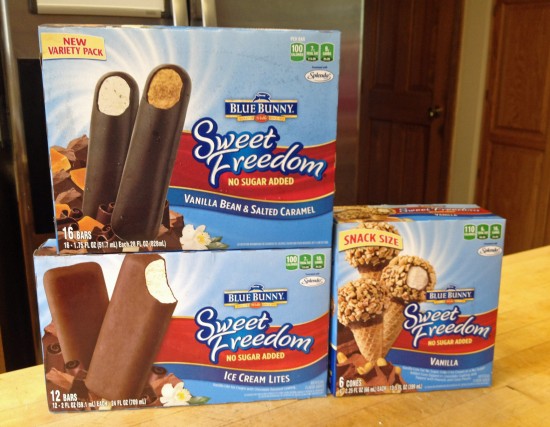 Just in time for summer, Blue Bunny® has introduced the Sweet Freedom line, which offered an array of no sugar added ice creams including snack size cones, ice cream sandwiches, salted caramel ice cream bars, and Butter Pecan. The Sweet Freedom treats allow individuals who are sugar conscious to indulge in a cool & refreshing ice cream. My father found out he was diabetic many years ago, and one of the biggest things he had to significantly cut back on was sweets and ice cream, now the selection of no sugar added ice cream is much more wider with the new Blue Bunny® Sweet Freedom line. Do you know someone who is diabetic? We'll be talking about National Diabetes Month shortly.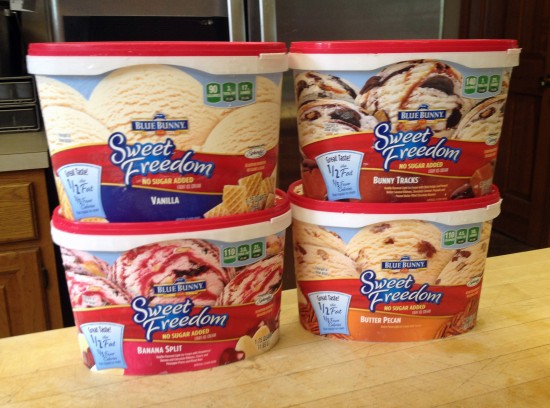 This summer Blue Bunny wants you to "Make Every Moment Count," just like you're able to make every bite count in the Sweet Freedom, with no sugar added. I'm looking forward to the boys starting summer vacation next week, we have a number of activities planned throughout the upcoming weeks, and will be enjoying the freedom, making every day count. Whether we're visiting the zoo, the local state park, or just hanging out in the driveway, I'll be cherishing every minute with my sons.
Two of our favorite activities are walking the trails at the local state park, and making chalk roads in the driveway. We spend an hour or so drawing all types of roads, parking lots, buildings, and houses all over the driveway in the morning and for the rest of the afternoon the boys will ride their bikes and scooters around, letting their imaginations go wild as they travel around their mini city, pretending they're going to work, and running errands. I love listening to their conversations as they pretend to order food, and swim in the 12 inch chalk pool.
Eight, Seven, Six more days of school left! Then we'll be enjoying the sweet freedom of summertime!
I'm looking forward to enjoying the summer surrounded by my children, laughing & creating memories while enjoying the new Blue Bunny® Sweet Freedom line, leaving the guilt behind.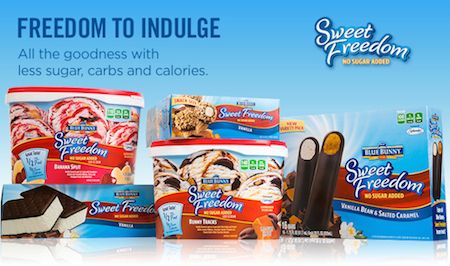 To learn more about the Sweet Freedom line, visit Blue Bunny® on Pinterest and Facebook.
How do you plan to "Make Every Moment Count" this summer?