Surprise Mom this weekend with a hand delivered bouquet Teleflora! The Mother's Day bouquets from Telefora are absolutely amazing!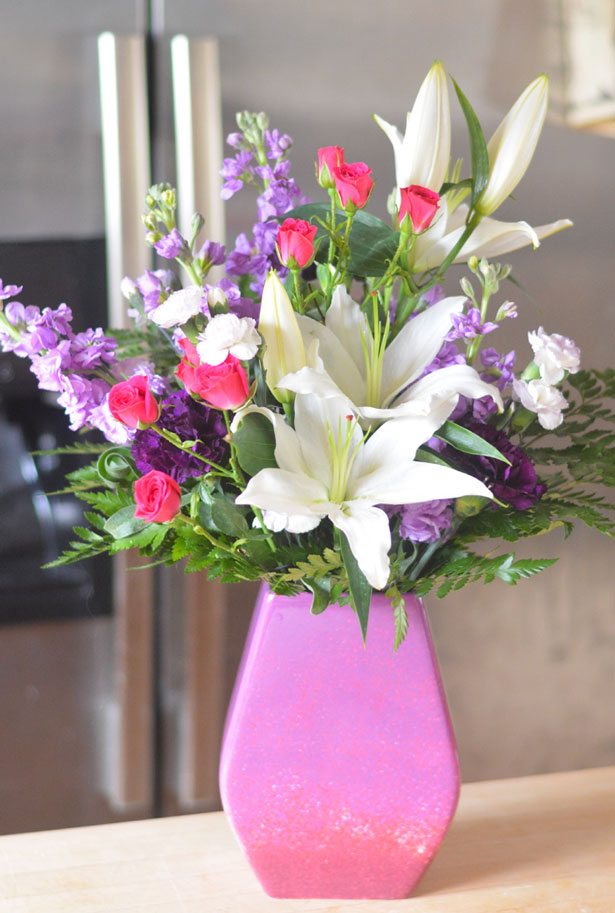 Flowers provided.
Shopping for the best flowers for that special someone in your life, whether it is you're Mom, Grandma, or Aunt, is easy.  Shop from your desktop, tablet, or phone, and don't forget to check out the latest deals. There's something for everyone, whether Mom loves roses, lilies, hydrangea, daises. The bouquet can also be two gifts in one when delivered in a mug, or planter.
All flowers ordered at Teleflora are hand-delivered by a local florist. Check out this beautiful Regal Blossoms Bouquet that Teleflora sent me this past week. The glazed ceramic vase is unlike any other vase I have ever received, it will look great on my hutch even without the flowers.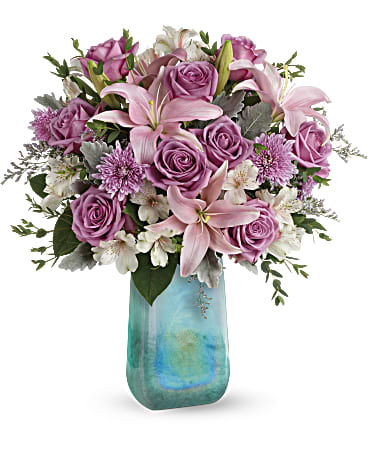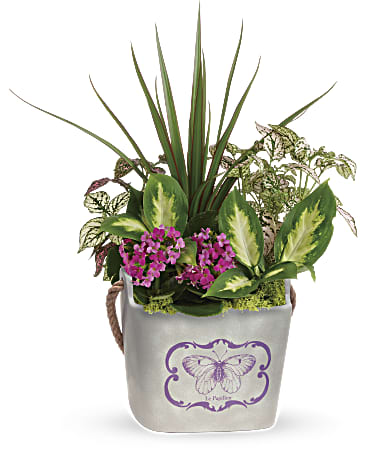 Our Favorite Mother's Day Bouquets:
TELEFLORA'S REGAL BLOSSOMS BOUQUET:
Treat mom like royalty and lavish her with a glorious bouquet filled with fresh pink roses, white lilies and a variety of purple blooms. Perfectly arranged in a stylish hand-glazed ceramic vase.
TELEFLORA'S ART GLASS TREASURE BOUQUET:
Show mom your unwavering love and appreciation with this exquisite work of art brimming with fragrant pink lilies, purple roses and chrysanthemums. This exclusive arrange-ment arrives in a one-of-a-kind hand-blown vase with whim-sical iridescent shades of turquoise that give each piece a truly unique and personal touch.
TELEFLORA'S MONARCH GARDEN BOUQUET:
Celebrate mom's unconditional love with this charming floral arrangement bursting with soft pink roses, lilies and chrysanthemums nestled in a hand-glazed ceramic planter.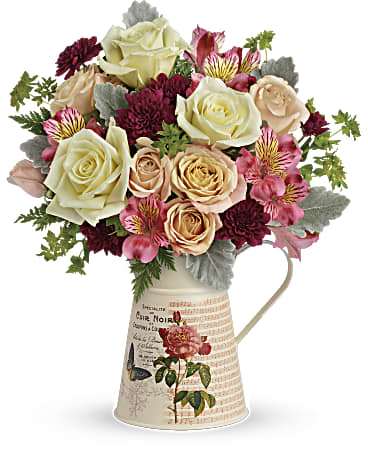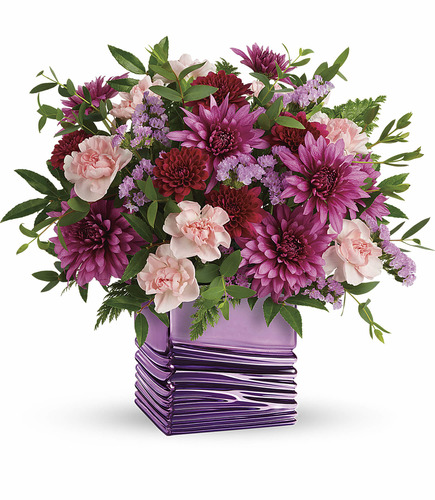 TELEFLORA'S MOD MADEMOISELLE BOUQUET:
Surprise mom with this gorgeous bouquet overflowing with lush roses, red chrysanthemums and pink Alstroemeria. Delivered in a vintage-inspired, hand-glazed watering pitcher that doubles as a quaint garden accessory.
TELEFLORA'S LIQUID LAVENDER BOUQUET:
Put mom in the spotlight with this glamourous floral arrangement. Vibrant flowers expertly gathered inside of a bold, shimmering vase with a sleek design.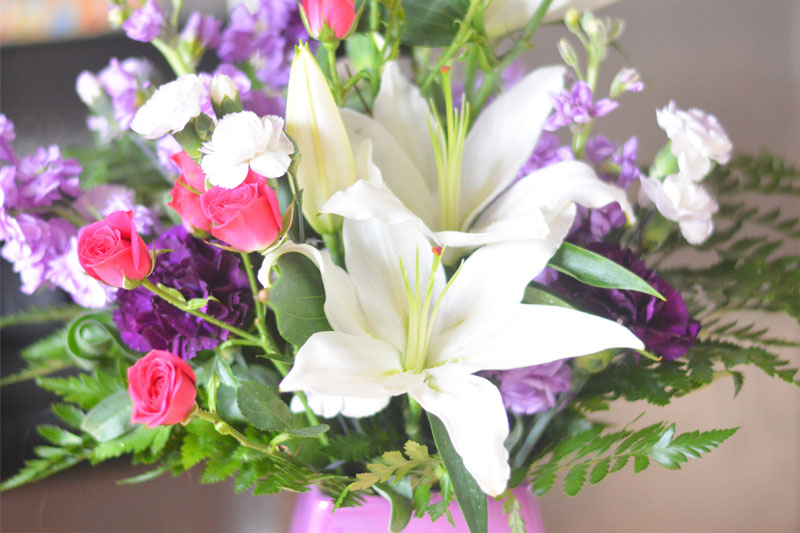 Teleflora Coupon: