This Mother's Day is extra special, not only do I get to spend it surrounded by my two boys, but I also get to spend it with my third son squirming and kicking around inside me.
It has been quite a few years since we have had a newborn in the house as our youngest child is 6 years old, so I'm excited to start seeing baby products sitting on the counter again and having a nursery set up.  Just in time for Mother's Day, I was recently showered with a box of products that are perfect for a new or expecting mom. All of these products are new to me, besides the Gerber® Onesies®, and I'm looking forward to putting them all to use in the coming months as our new bundle of joy joins us.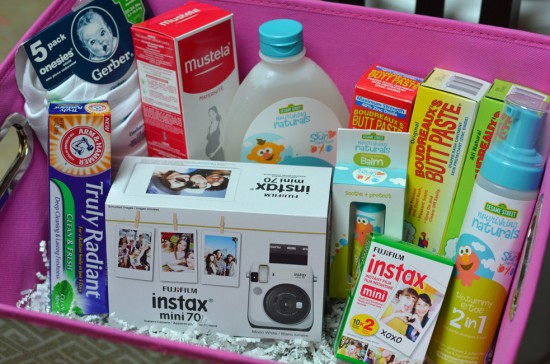 This post is sponsored by BabbleBoxx.com on behalf of Single Edition Media.
Gift Ideas for New or Expecting Mom:
Fujifilm's INSTAX Mini 70:
It's crazy how much technology has advanced in the past 8 years since we brought our first son into this world. I'm looking forward to packing the Fujifilm's INSTAX Mini 70 in my hospital bag to snap photos of our new baby. I'll be able to take beautiful pictures and share them instantly with friends and family members. Both of the boys will love being able to go home with a picture of their new baby brother as I'll most likely have to stay a night or two in the hospital.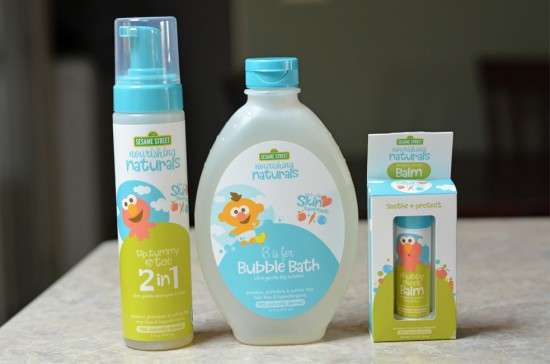 Sesame Street Naturals:
My two oldest recently picked out an infant tub and are looking forward to helping me give their baby brother a bath with our new Sesame Street Natural products featuring Elmo. The Tip, Tummy & Toe 2-In-1 tear free cleanser is 98% naturally derived from plant-based ingredients and leaves baby feeling soft and smooth. For when he gets older,  the B is for Bubble Bath that is also 98% naturally derived from plant-based ingredients and contains Shea butter and aloe for extra moisturizing benefits. The Chubby Cheek Balm is the third product we received from Sesame Street Naturals.  The multi-purpose balm is 100% naturally derived from plant-based ingredients and is used to soothes and protects baby's delicate skin. It is made with Coconut, avocado and almond oils, plus Shea Butter and can be applied to babies' lips, cheeks, and other trouble areas. Toddlers will enjoy the freedom of being able to "do it themselves".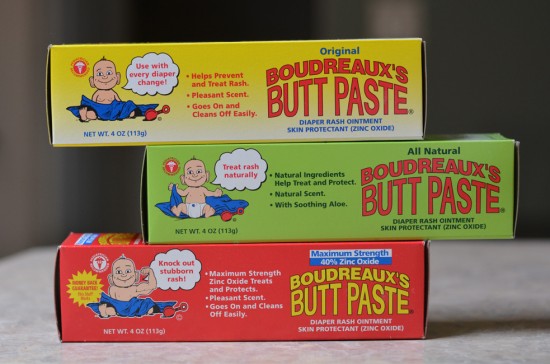 Boudreaux Butt Paste:
Besides diapers and wipes, diaper rash cream was a must have in our diaper bag to help prevent and improve diaper rash.  Boudreaux's Butt Paste is fast acting on diaper rash made without the harsh ingredients. It is available in three different varieties (original, maximum strength and all natural) that are all free of Parabens, Preservatives, Dyes and Phthalates; . The All-Natural Formula is make with Aloe Vera to soothe and Beeswax to help keep baby's skin healthy.
Gerber's Childrenswear:
With our first son I purchased a number of cute 3-4 piece outfits, but they ended up sitting in the closets and the Gerber® Onesies®  and simple 1-2 piece outfits became our most-used clothing items, especially during the first few weeks. The expandable lap shoulder neckline of the Gerber® Onesies® makes it easy to slide over baby's head and the snap closure allows for quick access to make diaper changing easier. The white bodysuits are great for layering, or they also come in colors and prints and can be used alone or paired with paints or leggings to make the perfect outfit.  Available in both long and short sleeve in sizes Newborn, 0-3M, 3-6M, 6-9M, 12M, 18M and 24M. Check out the latest offers to save on these essentials.
Mustela® Maternity Stretch Marks Prevention Cream:
While I have a few faint stretch marks from my two previous pregnancies, I have started using the Mustela® Maternity Stretch Marks Prevention Cream every morning and night to help reinforce skin elasticity and to help prevent the appearance of future stretch marks. This non-greasy stretch mark cream is for new and expecting mothers and is made with beeswax and shea butter.
*Though May 15th, receive 20% off your entire purchase at www.MustelaUSA.com using the code MustelaBabbleBox. 
Arm & Hammer Truly Radiant Clean & Fresh Toothpaste:
Doing my hair and makeup get put on the back burner once baby arrives, but brushing my teeth is a must. I couldn't wait until my epidural wore off and I was able to get in the bathroom to wash my face and brush my teeth. There's just something about that clean teeth feeling and I couldn't stand the thought of not brushing my teeth for over 16 hours.  Plus with new baby, comes lots of pictures and selfies with my new Fujifilm INSTAX Mini 70, I need to make sure my teeth look their best. In just 5 days, the new Arm & Hammer Truly Radiant Clean & Fresh Toothpaste removes more plaque than the leading whitening toothpaste and starts whitening immediately.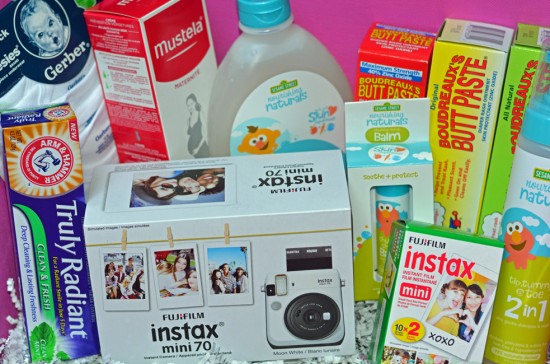 What are some of your favorite products for new mom or baby?