Maybe it's because we recently moved, or the fact that our little boy is due in just over a month and we have been busy prepping the nursery, but the past few months have flown by. It is hard to believe that the kids are in their last week of school, and Father's Day is just over a week away, which means that summer is almost here. We don't do big gifts for Mother's Day or Father's Day, instead we pick a fun activity to do as a family, make homemade cards, and have a special dessert.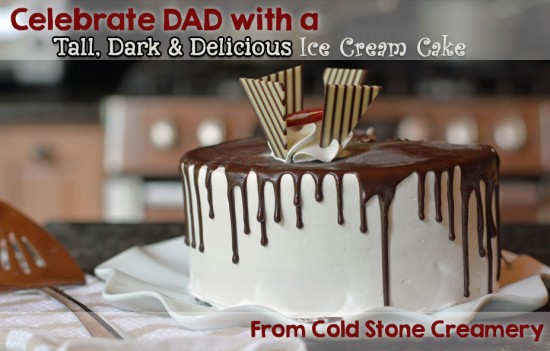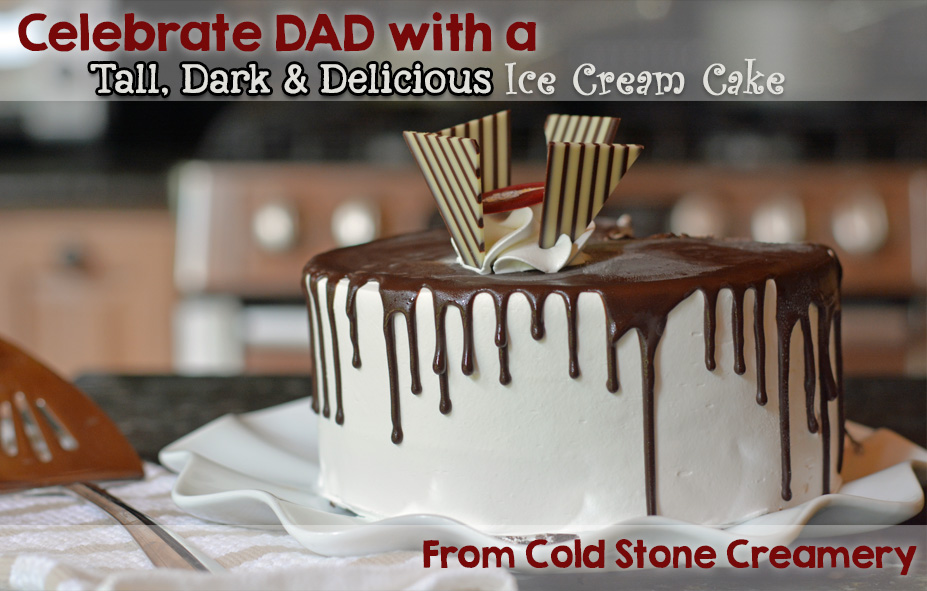 While I haven't decided on what fun activity to do, possibly a hike if the weather's nice, I do know what dessert we will be enjoying, the Tall, Dark & Delicious™ Ice Cream Cake from Cold Stone Creamery. In fact, it's already sitting in our freezer waiting for that special day. I've managed to keep it out of the kids sight and my husband's, but I did get a chance to try a sliver, okay, maybe it was a little more than a sliver, and I'm anxiously waiting for the next week to pass so that I can share it with the family on Father's Day.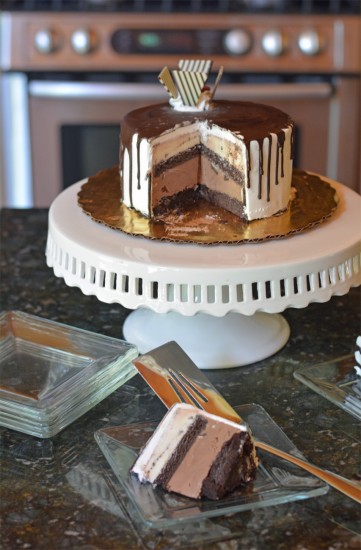 Tall, Dark & Delicious™ Ice Cream Cake:
Layers of moist devils food cake, sweet cream ice cream with brownies and chocolate ice cream with OREO® cookies wrapped in fluffy white frosting and cascading fudge ganache.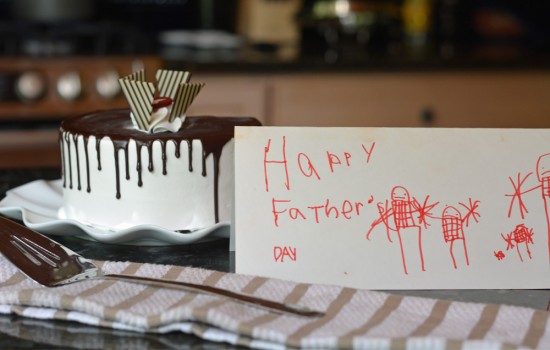 This year, treat Dad to a Tall, Dark & Delicious™ Ice Cream Cake from Cold Stone Creamery. While you can stop by your local Cold Stone Creamery and pick up a Tall, Dark & Delicious Ice Cream Cake, I recommend ordering ahead of time online at http://coldstonecakes.com, that way the cake will be ready for you when you need it. The ice cream cake is available in two different sizes; Small Round (6")  or Large Round (8").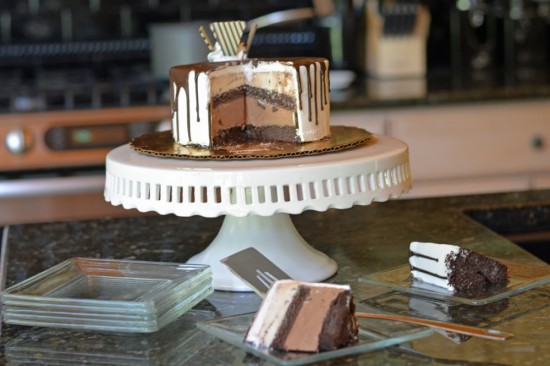 How does your family celebrate Father's Day?
Do you prepare a special breakfast or lunch, enjoy an outing, or purchase gifts?
*Thank-you Cold Stone for sponsoring today's Father's Day post.