Thank-you to Cold Stone for sponsoring today's post.
If you ask my kids where they want to go for ice cream, their number one answer is always Cold Stone Creamery. They love being able to pick their own ice cream and walk down the counter choosing their mix-ins. After surprising my family with and ice cream cake this past Valentine's Day, we've all become hooked. Just because summer is over, doesn't mean the ice cream trips need to stop. This fall, Cold Stone Creamery has some delicious new offerings.
Cold Stone Creamery is celebrating fall with a limited time selection of Sugar & Spice inspired creations, frappés, and pies. Their premium Ice Cream is made fresh in every store and hand-crafted in small batches to ensure the very best in quality and taste. It's no wonder why it's a beloved premium ice cream brand in 27 countries across the world.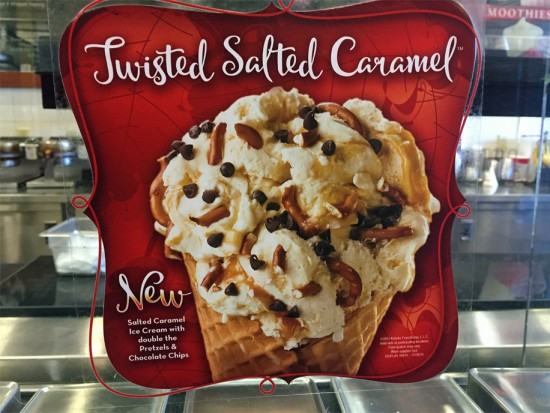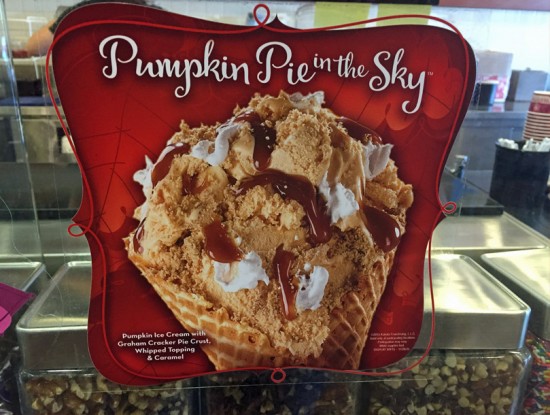 Twisted Salted Caramel
Salted Caramel Ice Cream mixed with double the Pretzels and Chocolate Chips
Pumpkin Pie in the Sky
Pumpkin Ice Cream mixed with Graham Cracker Pie Crust, Whipped Topping, and Caramel
Salted Caramel Frappé
Blended Coffee with Salted Caramel Ice Cream
Pumpkin Ice Cream Pie
Pumpkin Ice Cream in a Graham Cracker Pie Crust, topped with Cinnamon Frosting and Chocolate Leaves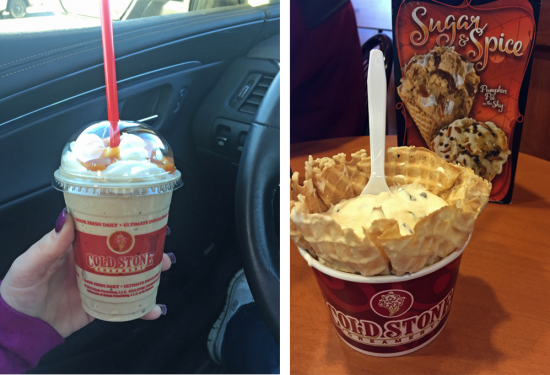 Salted caramel has been a favorite of mine for many years, so it was a hard decision between the Twisted Salted Caramel™ and the Salted Caramel Frappé, but luckily I brought along my family so we decided to try all four fall products. The Pumpkin ice cream took me by surprise, as I'm not usually a pumpkin fan, but the creamy ice cream was definitely a hit.
Knowing we had invited friends over for dinner later in the week, we decided to pick up a Cold Stone ice cream cake – Pumpkin Pie flavor and serve it for dessert with our friends. Our friends had the same reaction with the Pumpkin ice cream, they also do not like pumpkin pie, so they were not in a rush to try dessert, but once they each decided to take a bite they were hooked, and asked for a slice.  Even if you do not like pumpkin pie, you may be surprised by how much you enjoy the Pumpkin Ice Cream Pie.
Cold Stone Creamery cakes: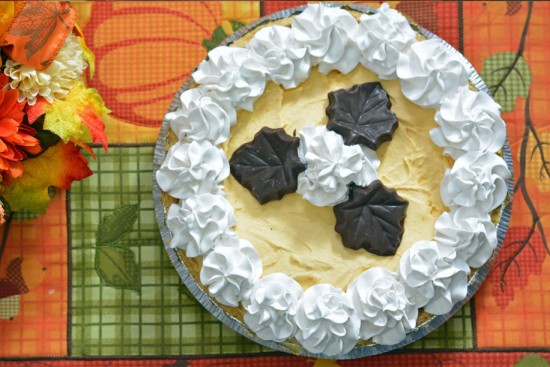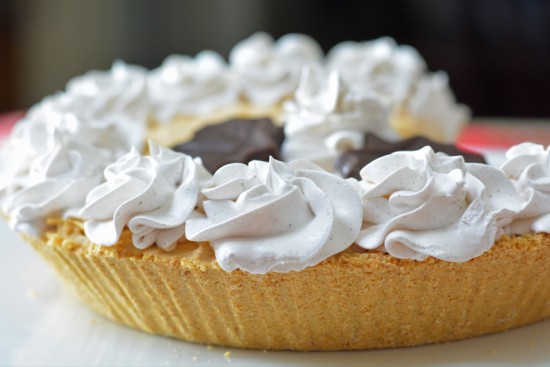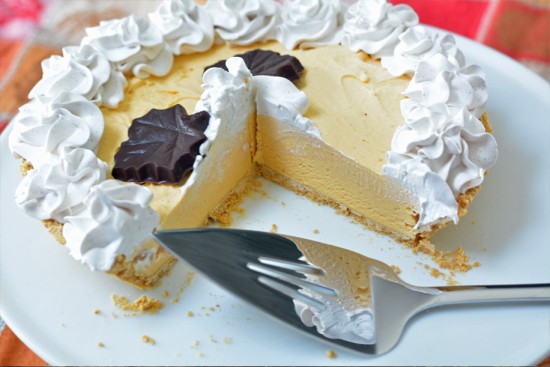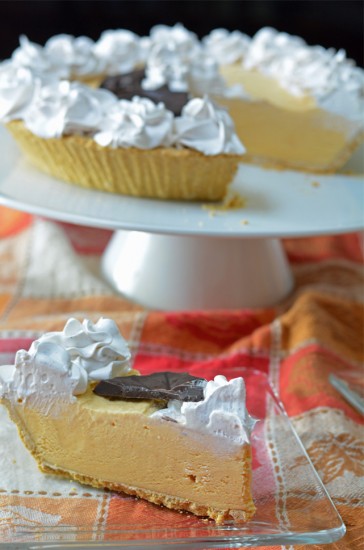 These fall favorites and Salted Caramel Frappé from Cold Stone Creamery will be in stores though November 26, 2015. While the Pumpkin Ice Cream Pie may be in-stock, there was 2 available when I stopped by, you can make sure by pre-ordering your Coldstone ice cream cake online at http://coldstonecakes.com.
Spice up your Thanksgiving table with a Cold Stone ice cream cake!