The past two weeks have been nothing short of being boring, between unpacking boxes and furniture at our new house, to setting up the nursery as we will soon be welcoming our third child. Thankfully I had a number of friends who been there for me along the way and have helped me to get the house ready before our baby boy's arrival. This past weekend I hosted a small gathering with a few mom friends sponsored by Dreft, where we shared stories and laughter over the big, messy, beautiful journey of motherhood – #Amazinghood.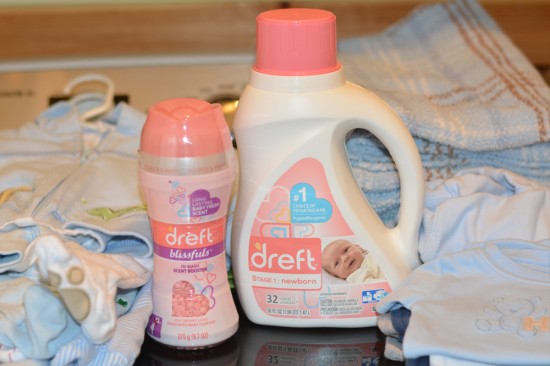 My friends thought they were in for a relaxing afternoon, but I had other plans of having them help me sort though baby clothes, and organizing the baby's closet and nursery.
While I usually go overboard with the amount of treats that I bake, I chose something a little more simple, a make-your-own yogurt parfait snack bar with fresh berries, granola, coconut and almonds. Vanilla yogurt with fresh berries has been one of the main snacks that I have been craving this pregnancy.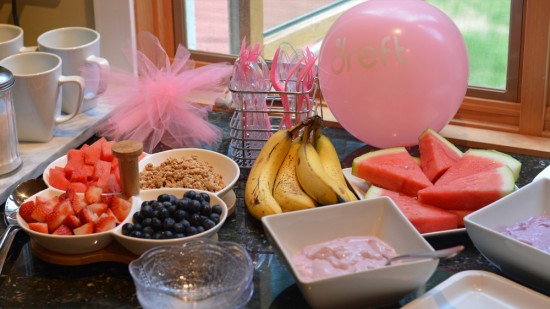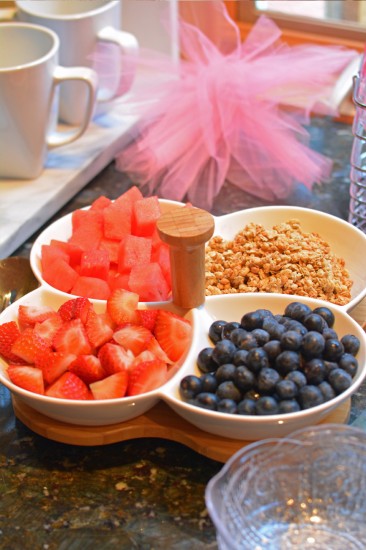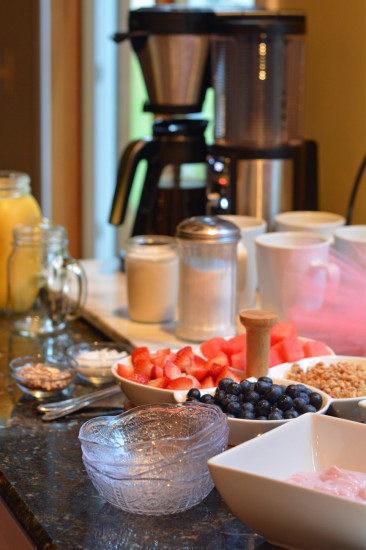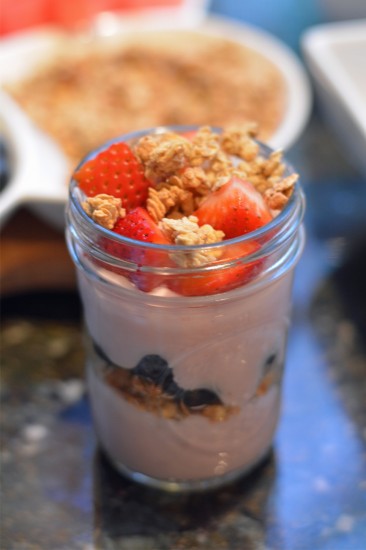 Since we just finished painting the nursery and setting up the crib this week, I thought it would be the perfect time to sort through the bins of clothes that the boys have outgrown through the years and give them a fresh wash before putting them away in the dresser. I have to admit, I got a bit emotional at times looking at the newborn clothes, and all of the memories that certain outfits brought back.
Sorting through the baby clothes sparked conversations about the ups and downs of motherhood, what it was like to bring our children home from the hospital for the first time, milestones, holidays, and of course those not so happy moments, like the unwanted diaper blowouts, or getting spit-up on and not having a clean shirt to wear all day.
Laundry is not just an ongoing chore it's a way to relish the amazing moments and stages of babyhood. Even with my two older children, I am constantly reminded of funny stories or a memory whenever I do the laundry and spot a certain outfit, or get saddened when I realize that it's time to pack away a favorite pair of pants or shirt that the kids have outgrown.
The boys were born in opposite seasons so not all of the outfits will work for baby #3, but the ones that did I tossed in the washer with the Dreft Newborn Detergent. As soon as I opened the detergent, the baby scent filled the air and got me even more excited about having a newborn in the house again, even those sleepless nights and messy moments that will soon arrive.
Dreft Newborn Detergent is specially made for newborn babies' delicate skin. It is the #1 choice of pediatricians and has been trusted by moms for over 80 years. It's hypoallergenic formula is designed to be tough on stains while still gentle on baby's skin. Dreft Blissfuls Scent Booster is added to the washer along with the detergent and gives you more of the baby fresh scent you love. Your child is only a baby for one year, but Dreft Blissfuls allows you to bring back that amazing baby scent whenever you want. It is designed to completely dissolve in water and can used for all stages of childhood for lasting freshness.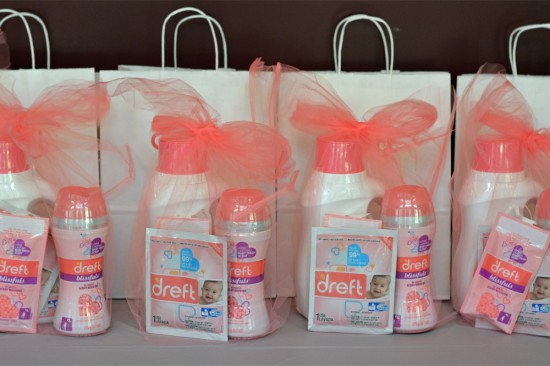 It turned out to be a beautiful afternoon celebrating the messy moments of motherhood. Thanks to Dreft, everyone also went home with goodies including Dreft Newborn Detergent and Dreft Blissfuls Scent Booster.
Do you have any messy moment memories, that you now look back and can't help but laugh over? Share them in the comments below, or with the hashtag #Amazinghood.