If you asked me this past year if we'd be taking the kids to Florida anytime soon the answer would have been no. Little did we know, that we would be spending this past week in sunny Orlando to watch my younger cousin's band play in the Main Street parade at Magic Kingdom.  With just 2 short weeks to plan our vacation I knew that not only Disney was on our to-do list but LEGOLAND® Florida as well. While we surprised the kids with the news of Disney on our way to the airport, I kept LEGOLAND Florida a surprise until the morning of our visit by handing the boys each a new LEGO shirt, they were beyond ecstatic.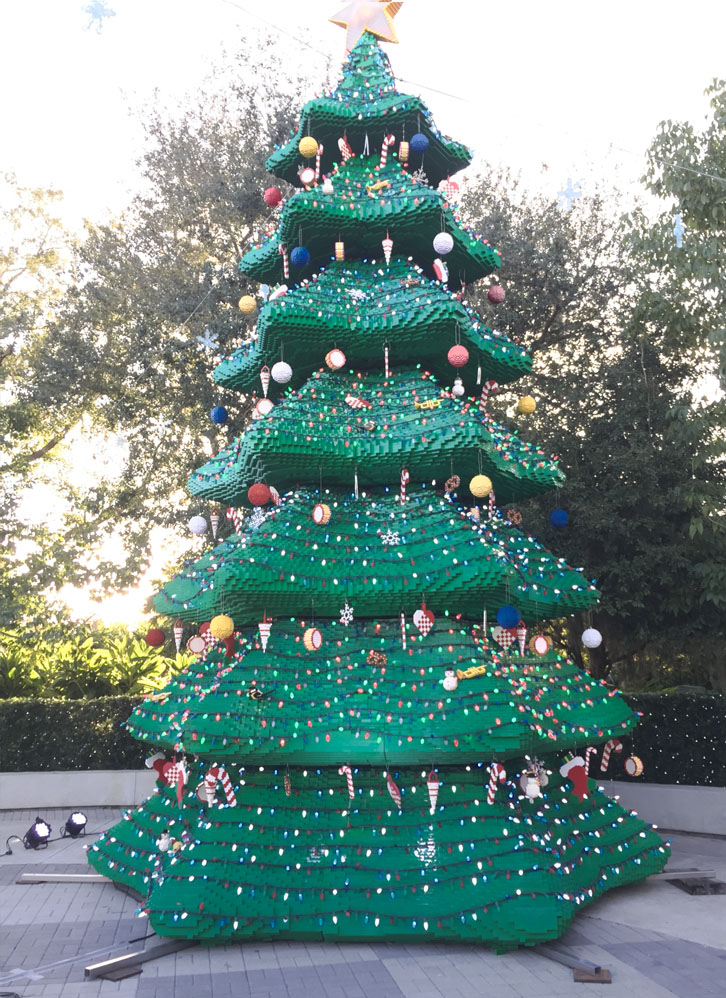 LEGOLAND is about 45 minutes from Orlando, but if you have any LEGO fans, it's worth the trip. The boys preferred LEGOLAND over Magic Kingdom, and unlike Disney there were little to no lines when we visited LEGOLAND which was a huge plus. It's hard to keep a 5 and 7 year old entertained standing in a line for an hour, and after a while they get worn out and just want to head back to the hotel. The average wait for the roller coasters was 5-10 minutes, and the boys rode them numerous times each. The longest wait was for The Dragon roller coaster and the Ford Driving School which has a required age of 6-10 so only Jonathan was able to ride. Trevor just missed the cutoff by 2 months.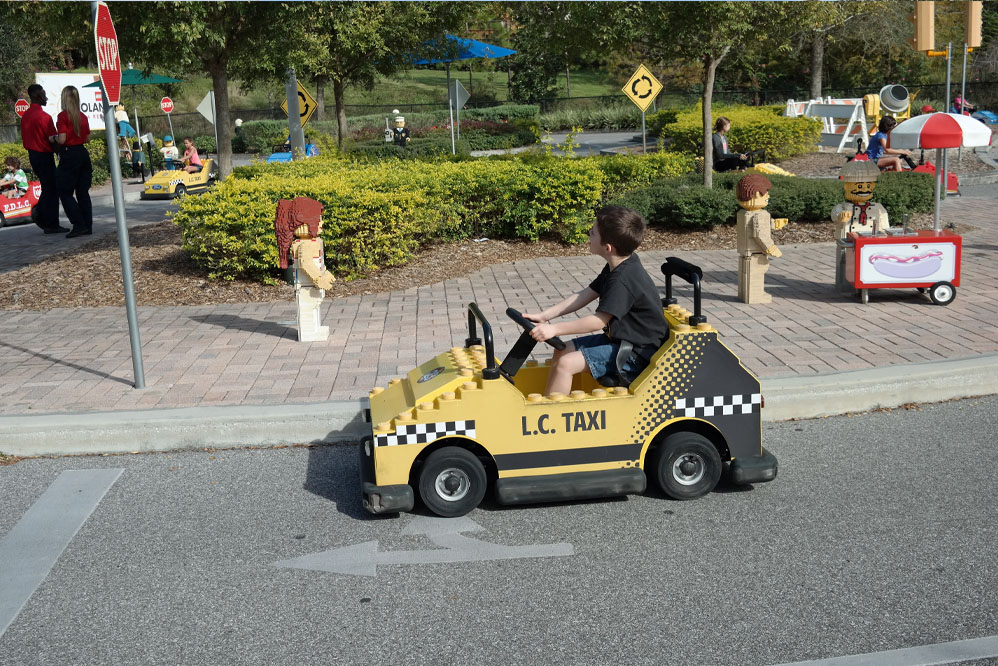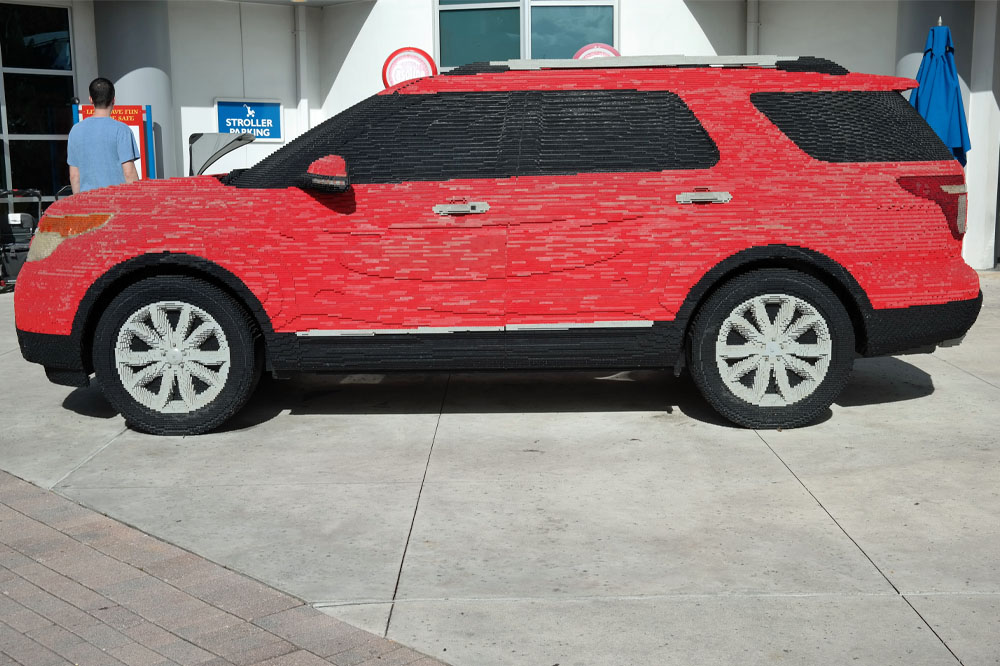 Full size model of a Ford Explorer.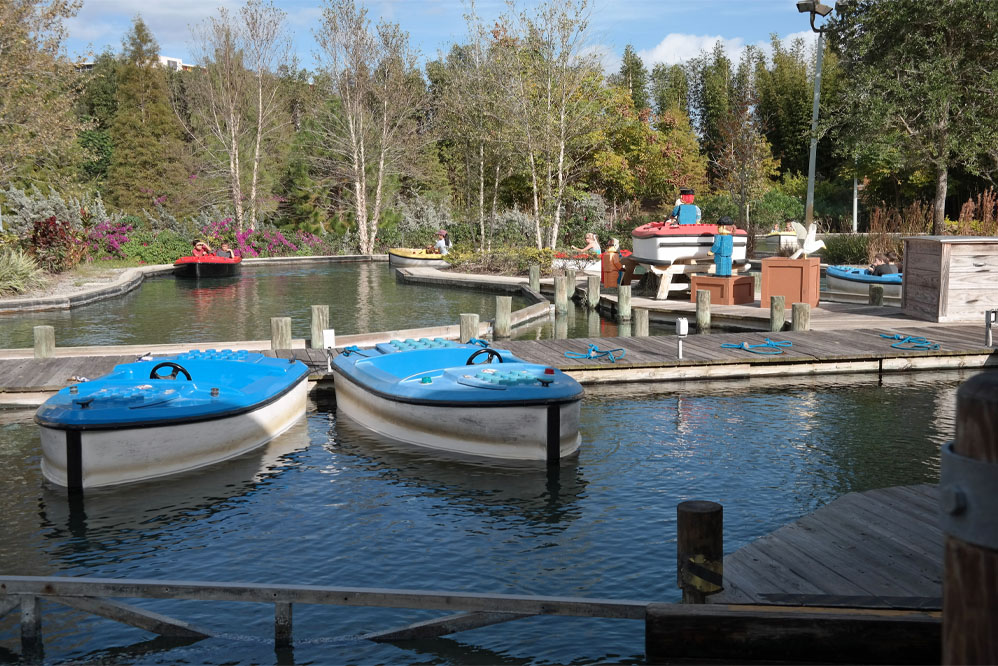 While I am blessed to be pregnant with my third child that also meant no fast rides or roller coasters for me. Being a huge fan of roller coasters I already can't wait to visit again to ride the LEGO® Technic and The Dragon roller coaster. While Jonathan is not a fan of roller coasters, Trevor loved the Technic and rode it three times in a row.
LEGO® Technic: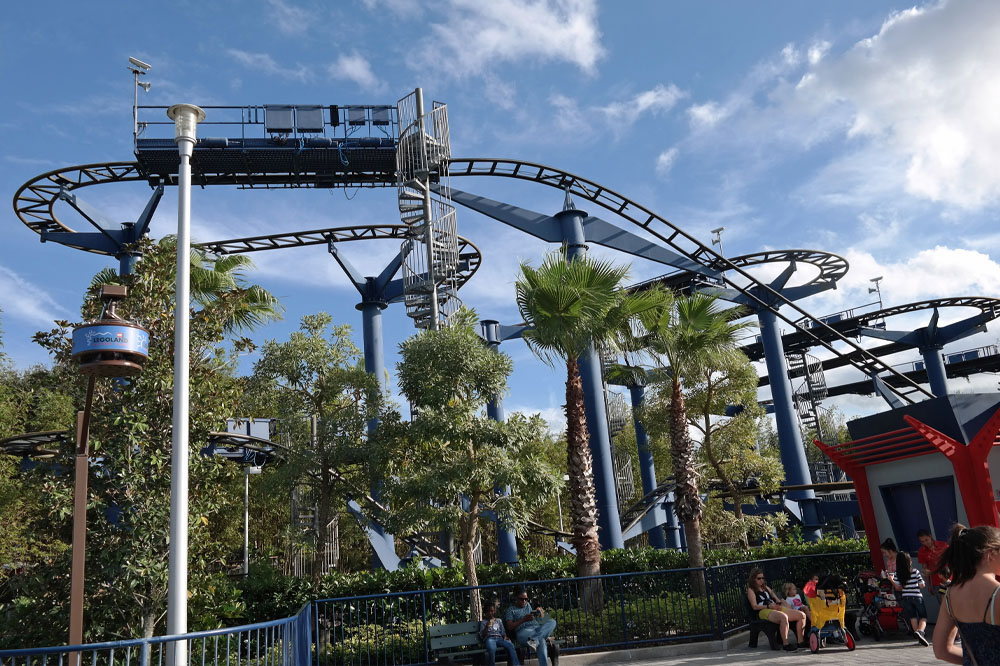 As you can see, the kids loved all the photo opportunities.
The Lost Kingdom Adventure was one of their favorite rides and we went on at least a half dozen times as there was no wait. If you're familiar with Disney World, it's just like the Toy Story ride, where kids get to aim the laser guns & battle LEGO mummies and skeleton.
Another top attraction was Miniland USA were you can see scenes from Daytona International Speedway , Kennedy Space Center, New York, Washington D.C., and more. The details on these mini versions was incredible. It was like you were visiting the Kennedy Space Center or Washington in person, as a LEGO.
Minland USA: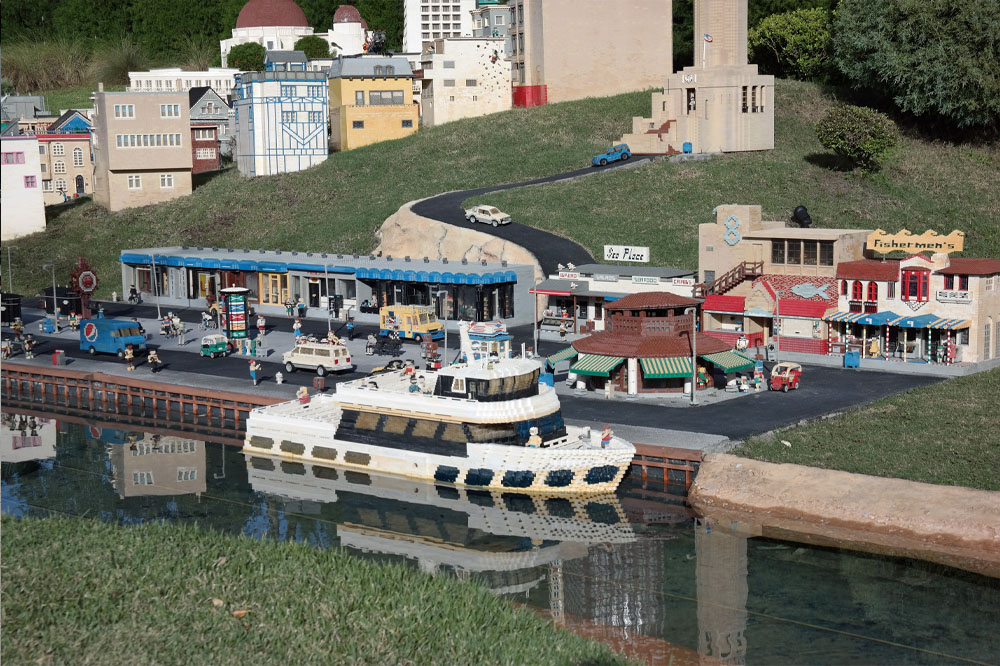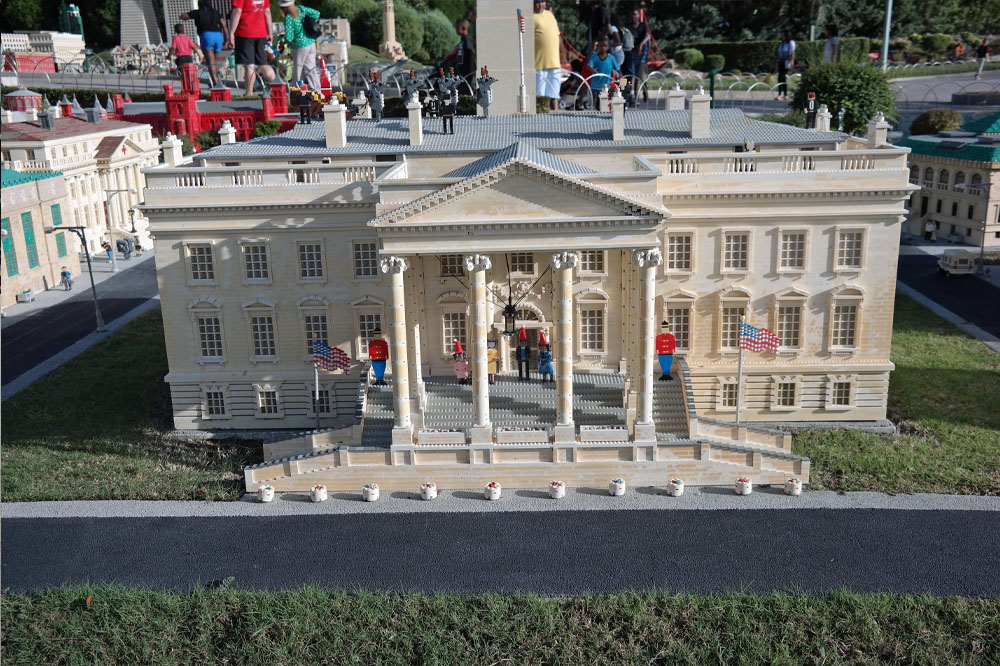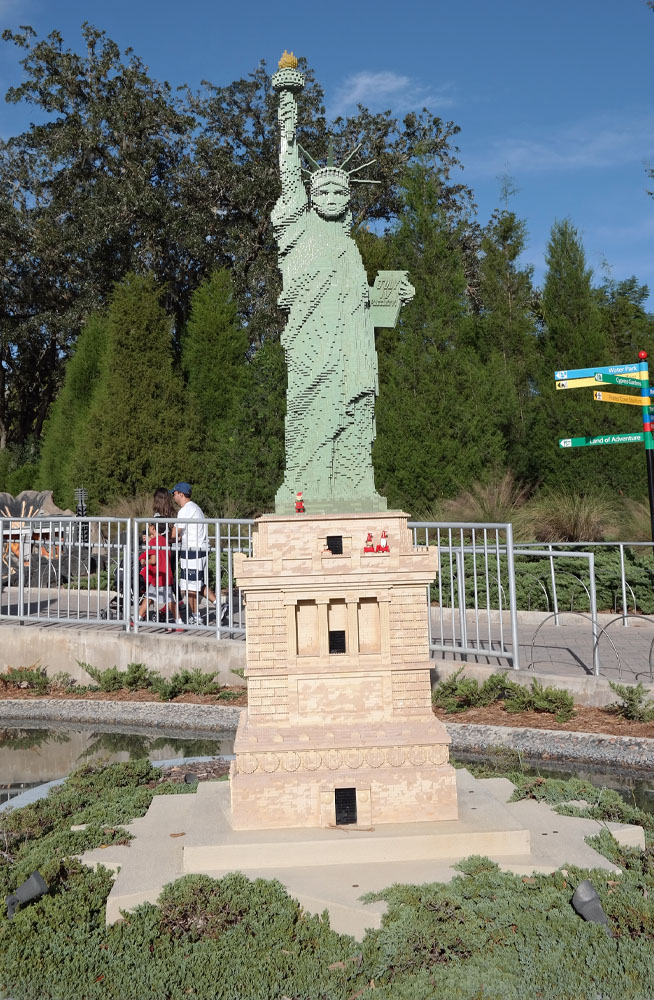 One area that we did miss is the Pirates' Cove Live Water Ski Show, we noticed it while we were on the Island in the Sky.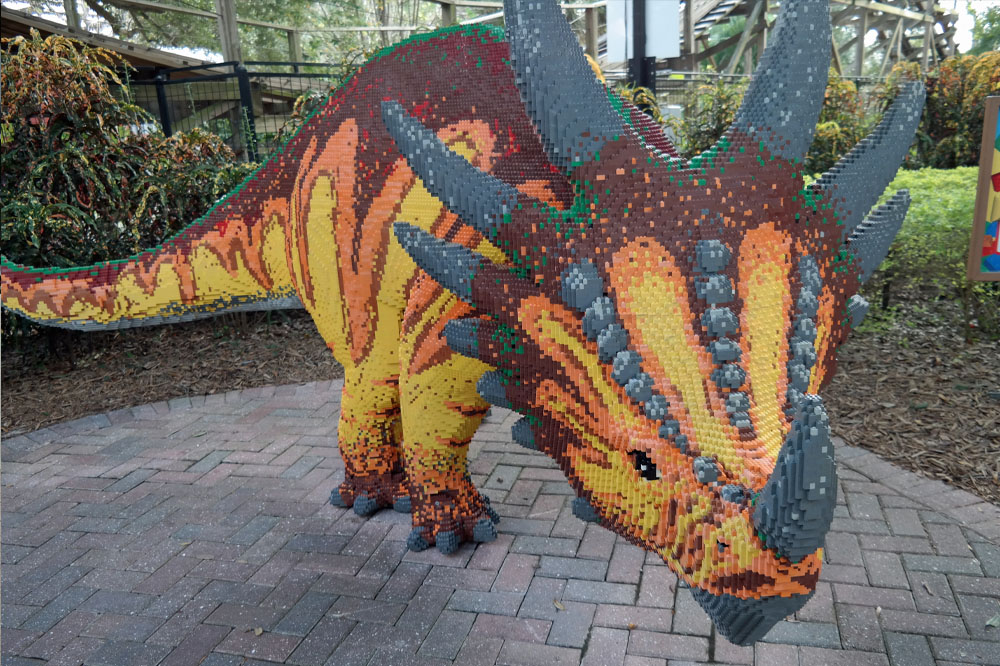 Thank-you to LEGOLAND for providing admission for our family, we had a fabulous time and cannot wait to go again. Next time the roller coasters will be at the top of my list as well as the Pirates' Cove Live Water Ski Show.
Have you visited LEGOLAND Florida? What was your favorite ride or attraction?