With the school year and fall sports starting up, afternoons are getting more hectic, especially on Wednesdays when the boys have kickball right in the middle of dinner time. By the time practice is over, it's too late to make dinner as lights out for the children is just an hour later. On Wednesdays and many other school nights, quick and easy meals are a must have. Many of our go-to meals include Success® Boil-In-Bag Rice, which is a true pantry staple in our house, you can always find at least two boxes stocked in the pantry.  The conveniently sized bags are perfect for stir fry recipes, and sauced chicken, specifically sweet & sour chicken. On behalf of Success® Rice, today I will be sharing one of our favorite family meals, Sweet & Sour Chicken with white rice.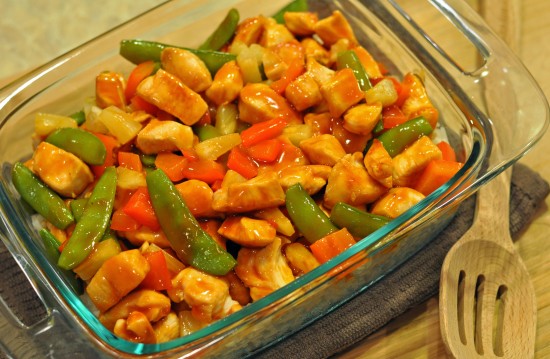 Sweet and sour chicken served with rice is one of  Trevor's favorite meals, and I can always count on the boys eating all their dinner without any hassle and whining. Trevor recently started going through a phase and has become very picky at dinner, he often sits at the table for 30-60 minutes as he is not allowed to get up until he's finished, which I can't have on Wednesday nights as we have to be out of the house and off to kickball.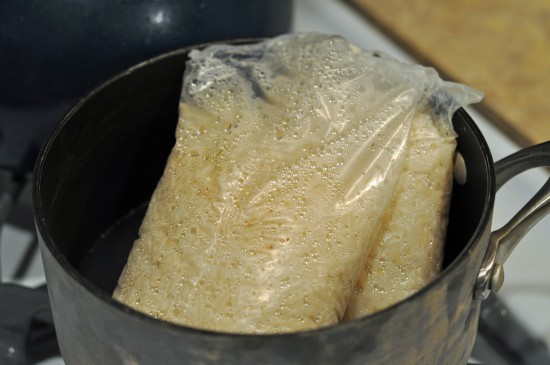 While I'm busy prepping/cooking the chicken, the Success® White Rice pretty much takes care of itself, the conveniently portioned bag makes dinner prep quicker as there is no measuring required. Once the water comes to a boil I can simply plop it in and forget about it. After 10 minutes the rice is perfectly cooked, and if I get busy with something else, it can sit in the hot water, with the heat off, for up to a half hour.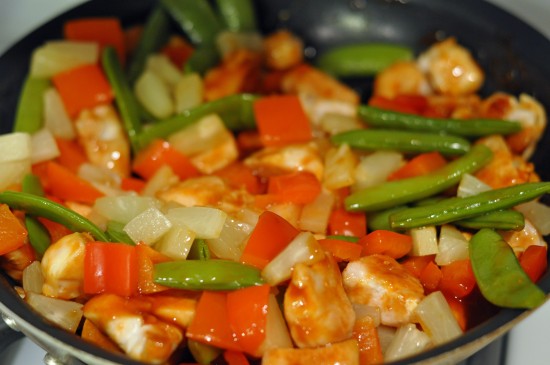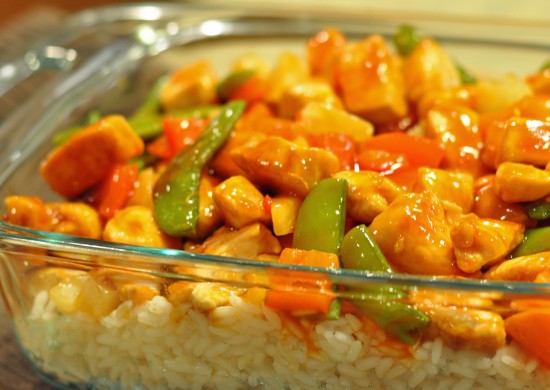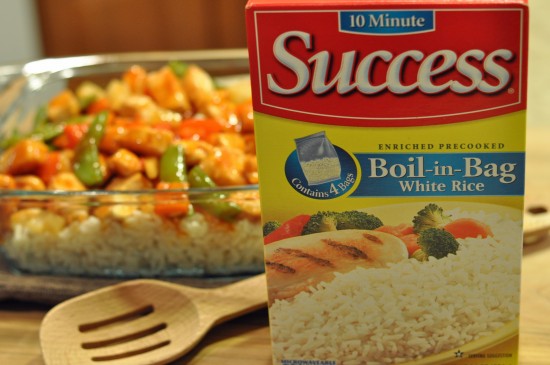 With 4 varieties available including: Success® Whole Grain Brown Rice and Success® White Rice, Thai Jasmine or Basmati Rice, there's a variety of Success® Rice for everyone in your family and every meal occasion. Success® White Rice is available in two different sizes, 14 oz. and 32 oz. to accommodate small and large household sizes.
Visit www.successrice.com where you will find over 300 inspiring recipes for breakfast, lunches, dinners, and desserts including Greek Chicken Pita Wraps for lunch to Cappuccino Rice Pudding . For additional recipe inspiration follow Success Rice's social pages: Facebook, Twitter: @SuccessRice and Pinterest.
How Are You Cooking This Fall? Pinterest Sweepstakes:
Success® Rice is participating in the How Are You Cooking This Fall? Pinterest sweepstakes from O, The Oprah Magazine! Participants are eligible for a chance to win a variety of culinary-themed prizes of up to $1,000.
Fill out the entry form.
Follow Oprah on Pinterest
Create a board titled "Fall Cooking"
Pin with inspiration from the O's PROMO: How Are You Cooking This Fall? advertisers including Success® Rice.
You can't win, if you don't enter…so head on over and start pinning!
What are your favorite go-to recipes with rice?
 This is a sponsored post written by me on behalf Success® Rice.