This post is funded by The Beef Checkoff and brought to you by The Motherhood. All opinions in this blog are my own.
One of the things I love about our house is the open concept which not only makes it convenient for keeping an eye on the littles while I'm in the kitchen, but it's also perfect for entertaining. My husband and I have always enjoyed having a house full of guests. In the summer we host numerous BBQs and during the winter we enjoy having friends over for the holidays. While we have hosted Thanksgiving, New Years, Christmas and Easter with friends, this year will be the first year hosting Christmas for my family who will be visiting from out of state.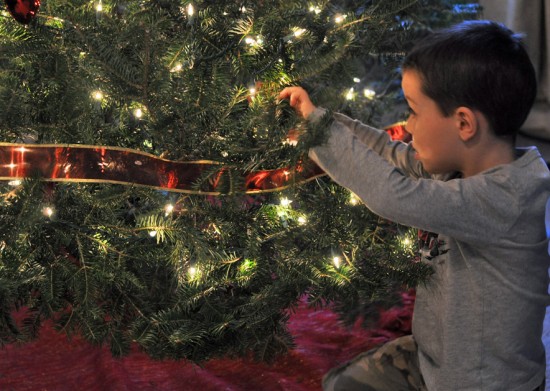 Expenses can easily add up during the holidays, with paper products, beverages, and food so I'm always on the lookout for the best deals to help stay on budget. This season, beef retail prices are down nearly 10 percent from the highest prices in late 2014, making it easier on your wallet…and mine. The lower price is great news for families planning special holiday meals. Beef is my husband's go-to meat and he'd have steak, burgers or ribs every day if he had his way.
Tips for storing and handling beef:
When shopping for groceries, pick up beef just before checking out.
If it will take longer than 30 minutes to get your beef home, consider bringing along a cold cooler.
Once home, refrigerate or freeze beef as soon as possible.
Always place beef packages on the lowest shelf in your refrigerator on a plate or tray to catch any escaping juices.
For best quality, thaw steaks and roasts in the refrigerator—never at room temperature.
You can quickly thaw Ground Beef in your microwave in five minutes or less – just follow these simple steps.
Which cut of beef do I buy?
While I'm getting better at selecting cuts of meat for certain recipes, there are still times when I'm not sure for specific recipes. If you are not sure which roast to buy or cut the Interactive Butcher Counter is a huge help, you'll be able to explore the cuts and find which one best fits your need.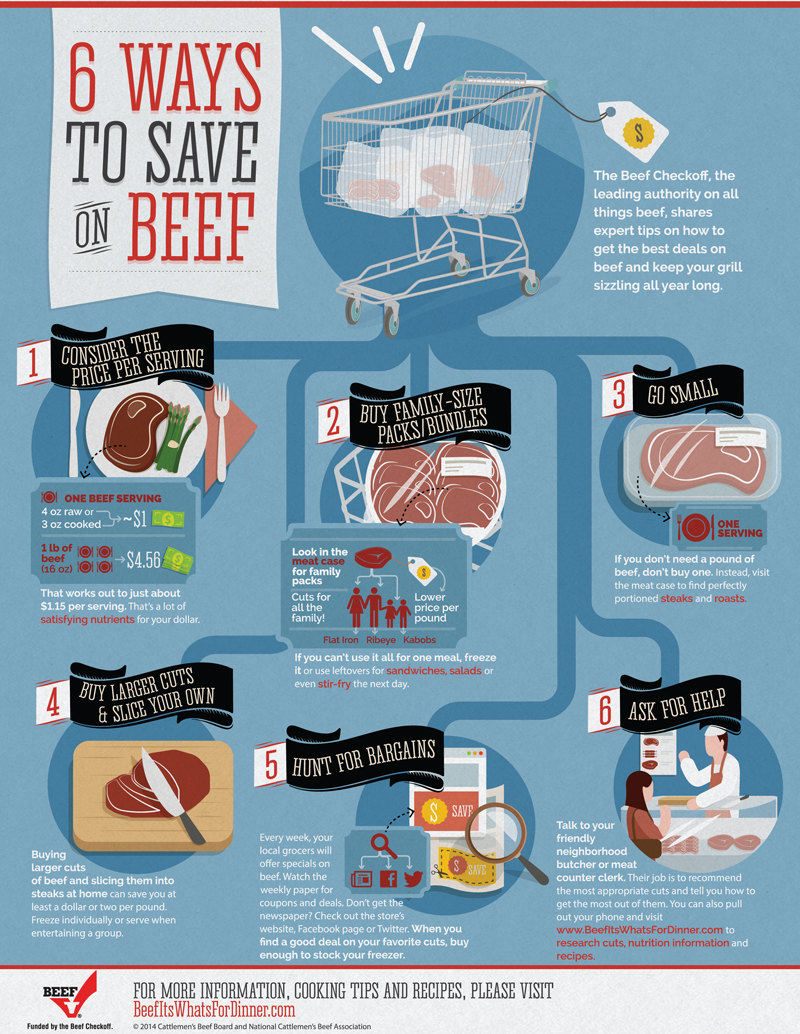 Maple Glazed Roast with Roasted Acorn Squash:
With the holidays right around the corner what better way to celebrate than with a delicious Rib Roast at the center of your table. This Maple Glazed Roast with Roasted Acorn Squash is easy to prepare before guests arrive, giving you the gift of time with family and friends!
Tis the season for delicious cooking! Visit the recipe guide for easy-to-make, versatile dishes that bring cheer to any occasion:  For holiday recipes such as Citrus-Marinated Beef and Fruit Kabobs, Braised Short Ribs with Red Wine Sauce and Beef Stuffing with Apples and Cranberries, visit beefitswhatsfordinner.com.
When shopping for the holidays you can expect to see lower prices at the meat case in your grocery retailer. Take advantage of these prices as you shop for roasts, steaks, ribs and ground beef this season.
What are your favorite beef recipes during the holiday season?