Are you a new mom looking for baby registry ideas? Or in the market for a new high chair? The new Chicco high chair, Polly Progress, is a 5-in-1 space saving multichair that can grow from infant to preschooler.
As the mother of three children with almost 9 years difference between my oldest and youngest, we've been through a number of high chairs and booster seats. Some models were good for one house, but not for the setup in another house, and with limited space in our second house we swapped out the highchair for a booster seat, but I always liked the set up of a highchair when the kids were just starting on solids. Through the years I have passed on all of our baby gear so when I found out I was pregnant with out third child I knew I wanted multi-use chair that we could not only use as a highchair when baby boy was younger, but that could be transitioned to a booster seat as he got older.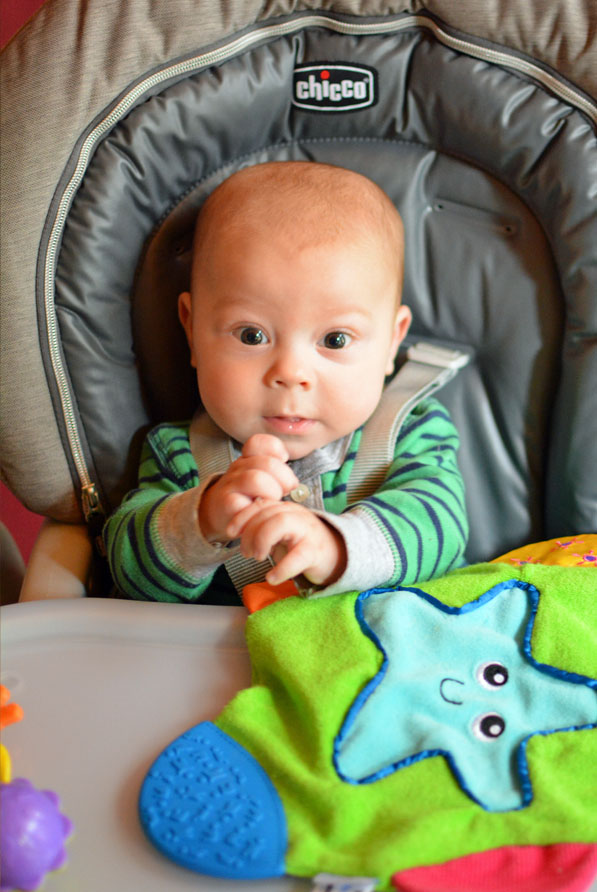 Chicco high chair mode.
A few weeks ago we were sent the new chicco high chair – the Polly Progress 5-in-1 Multichair for Baby Boy. As soon as my older kids spotted the highchair they were filled with excitement and thought it was time for Baby Boy to eat solids, their looks were soon filled with disappointment when I explained that we had to wait a few more weeks before starting oatmeal. Although baby boy wasn't ready for solids, being able to sit up in the highchair and watch me prep meals. Fast forward a few weeks and Baby Boy has been joining us for breakfast, lunch, and/or dinner in his Chicco high chair, so far he loves bananas and sweet potatoes but isn't a big fan of peas, which I don't really blame him.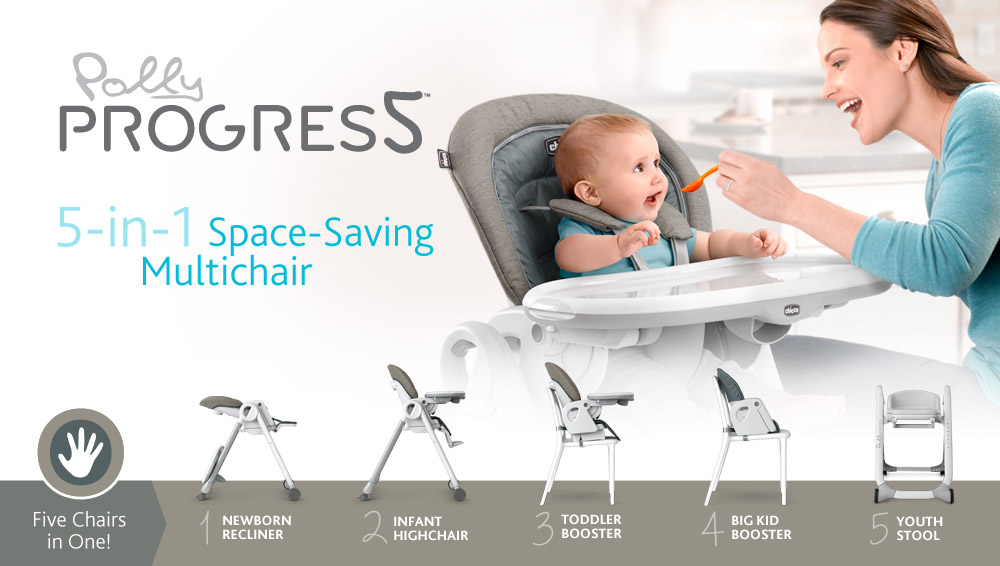 The new Chicco Polly Progress is a five-in-one multichair that grows with the child. First, use it as a newborn lounger, than transition to an infant highchair, a toddler booster seat, big kid booster, and youth stool as the child gets older. The Polly Progress is versatile and removes the need and expense of having a separate newborn lounger, high chair, and booster seat for the kitchen table. I also like the fact that it can be used as a youth stool which is perfect when you have additional guests but may be short on a chair.
Chicco Polly Progress Features:
Adjustable recline – 4 recline angles
Adjustable height – 8 height positions
Fast & simple space saving fold – folds to 11.5″ with storage on tray
Footrest

Folds-away
Adjusts to three different positions

Armrest

Folds away for meals at the table

Snap-on tray

Easy-to-wash, removable tray liner
One-hand tray removal
Tray storage on rear legs

Removable tray liner
Rubberized front wheel
Rear locking swivel wheels allow for a smooth room-to-room navigation
Wipeable, padded seat with five-point harness
Chicco High Chair: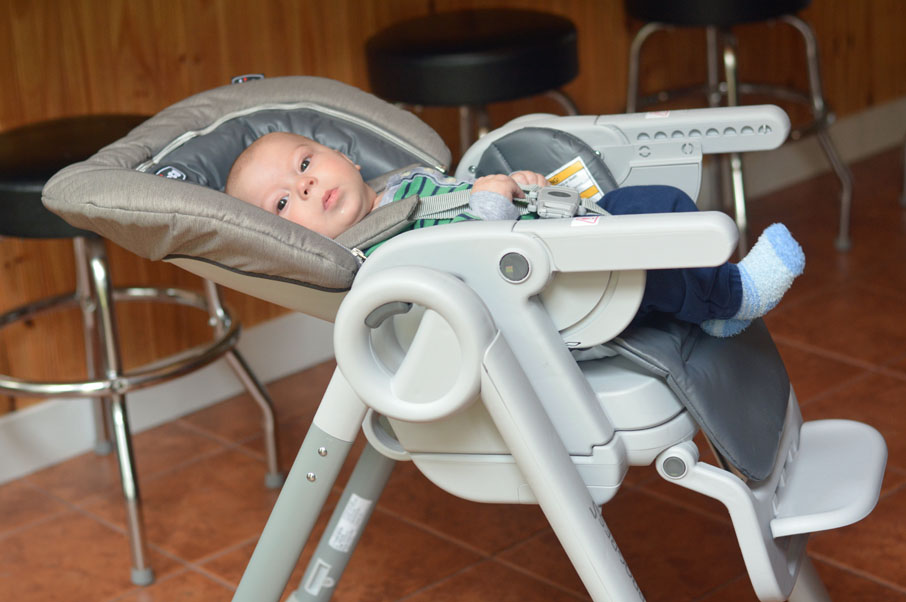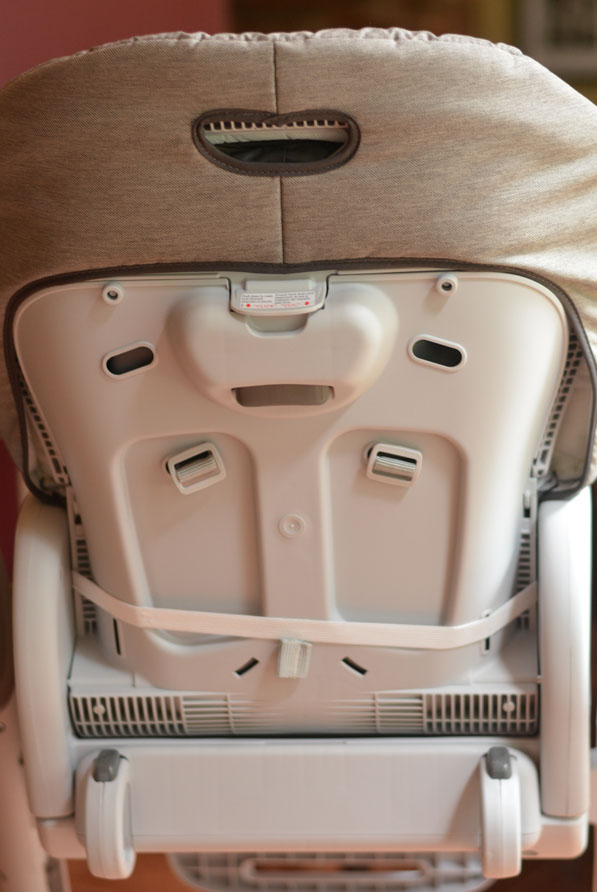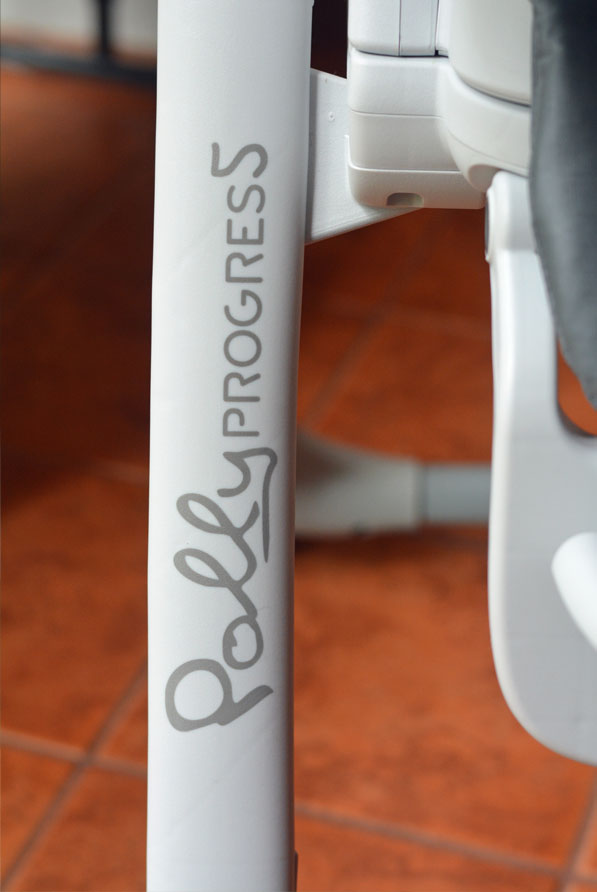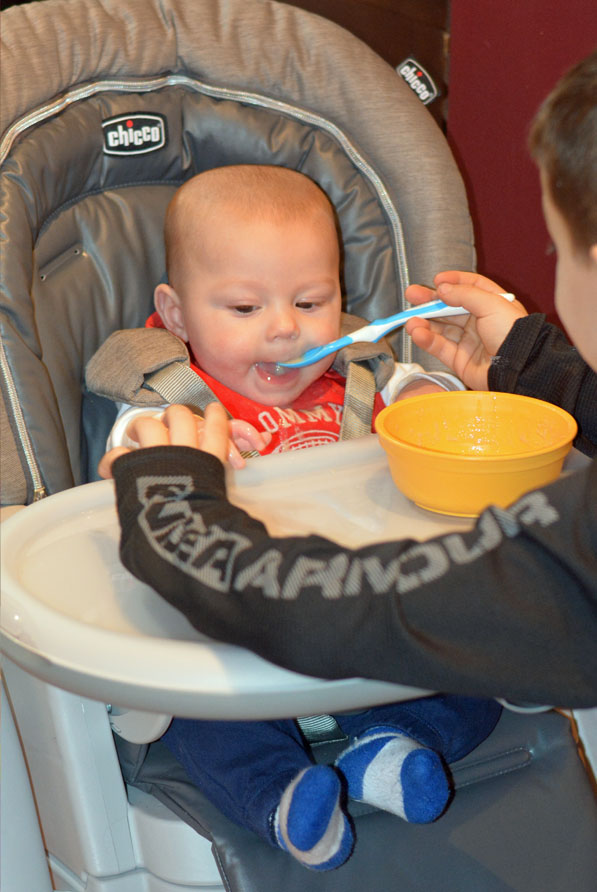 Chicco not only had baby in mind when it came to the design of the Polly Progress, but also mom & dad. The removable tray and wipeable seat make cleanup a breeze and we all know how messy little ones can be especially when they get use to eating solids and feeding themselves. Although it's more pricey upfront, it removes the need for additional products and upgrades in the future as it can grow with your child from infancy to preschool years.
Buy the Chicco high chair on Amazon, available in the Naturale fashion (as shown), Lilla, Sihouette, and Genesis.
What is your favorite feature of the new Chicco Polly Progress?