This post is brought to you in partnership with Shutterfly.
Although I love my DSLR camera, my iPhone 6 has become my go-to when it comes to snapping quick pictures of the kids or the dogs while we are at home or on the go. This past month we spent a weekend at Cape Cod with my extended family, and instead of bringing my expensive camera to the pool where it could get splashed with chlorine, I choose my smartphone. While I tend to take thousands of pictures a year, they are almost always transferred to my computer when my phone memory or camera memory gets full, and shared digitally.  With almost all of our friends and family on the Facebook, I rarely print pictures, but I have been trying to get better at printing them every few months after loosing 2 years worth of pictures on my external hard drive a few years ago. I lost two years worth of birthdays, summer vacations, and holidays, as I had very few photos printed.
Get free unlimited 4×6 and 4×4 prints when you download the Shutterfly app.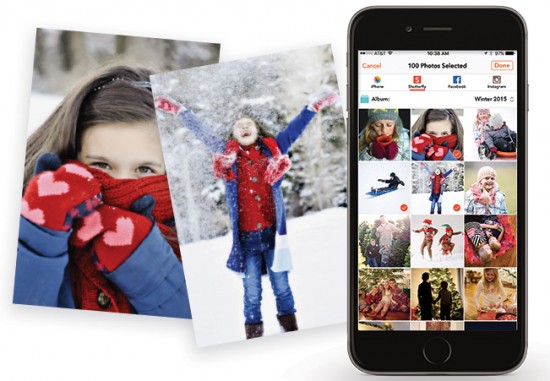 With most of my pictures on my iPhone, I was excited to learn for a limited time, you can get free unlimited 4×6 and 4×4 prints when you download the Shutterfly app on your iPhone, iPad and or Android device, just pay for shipping. For economy shipping, allow 7-10 business days for delivery. I have been using Shutterfly ever since Jonathan was born 7 years ago, and continue to use their service for photo cards during the holidays, and 4×6 prints.
This offer is available for not only new, but existing Shutterfly customers as well. Once the app is downloaded, you can easily import photos from Facebook and Instagram to your Shutterfly account.
Download the Shutterfly app and get those holiday photos, milestones, and vacation memories off your phone and in your hands!
*Note: There is a limit of 250 photos per Shutterfly order, but you are welcome to make as many orders as you want. Just pay shipping per each set of 250 photos.
How often do you have pictures printed?